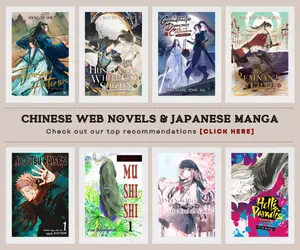 The last quarter of the year is finally here and with that being said, the fall anime lineup is coming too, but we will not talk about anime here instead, it is about donghua as we start to prepare our watchlist and geared up for the penultimate batch of Chinese anime releases of 2022 since the last group is usually scheduled for release in December of every year.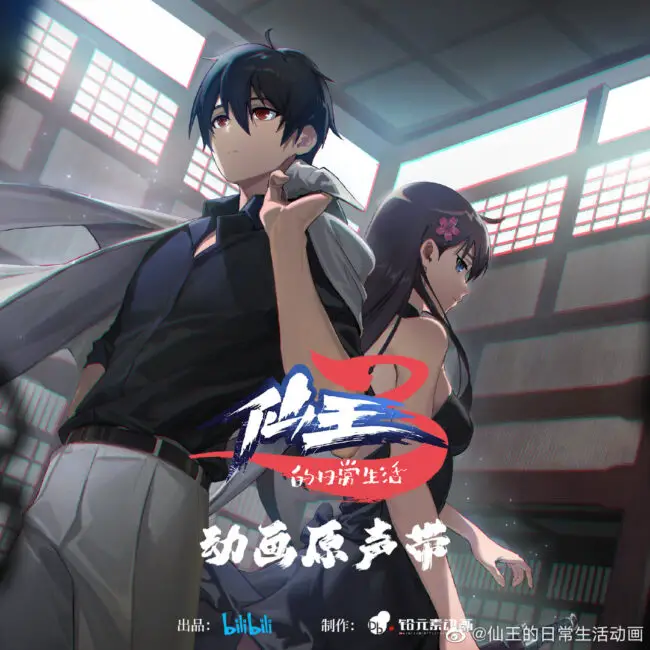 Henceforth, I have listed here all the upcoming Chinese anime (donghua) that we should all keep an eye on from the Fall 2022 lineup. I must say, we should all prepare and feel the hype as we have some popular and familiar titles coming over this season such as sequels of beloved series and adaptations of well-received manhuas and novels.
Without further ado, here's the Chinese anime or donghua that are scheduled for release this October 2022; the start of the Fall seasonal lineup.
Chinese Anime October 2022 Releases That You Should Watch
The Daily Life of the Immortal King Season 3
Xian Wang De Richang Shenghuo 3 | Wang Ling and his friends are coming back in one of the biggest and most popular donghua sequels of the year. After its successful stint in 2020 and the well-received return of the 2nd season last year, 2022 will witness the continuation of his journey. Will he be able to achieve the peace and low-key high school life he wishes to have, or will another challenge comes his way this time? That's what we should find out in The Daily Life of the Immortal King Season 3 which is scheduled for release on October 2, 2022.
I Have Refined Qi for 3000 Years!
Lian Qi Lianle 300 Nian | Next is a familiar one to manhua readers, I Have Refined Qi for 3000 Years is adapted from a novel of the same title but its manhua adaptation in 2019 makes it even more popular. This is the story of a cultivator who can't break through despite practicing for 3000 years but still, he acquired power way beyond anyone can imagine, making him an OP main character in his own right. I Have Refined Qi for 3000 Years! release date is scheduled on October 7.
No Doubt In Us Season 2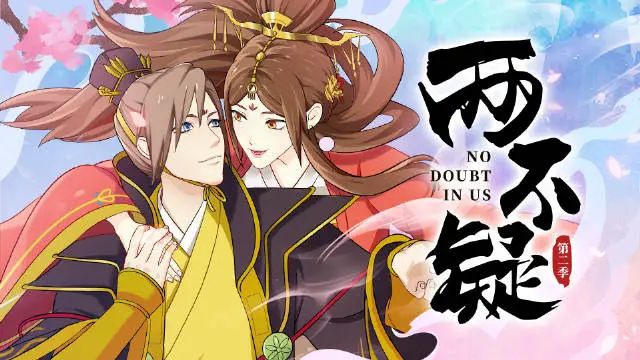 Liang Bu Yi 2 | Yu Xu and Jinyun Xiao are coming back as the empress and emperor respectively, continuing their exciting and hilarious story of discovering more about each other in this gender-switching donghua. One of the best Chinese romance anime we had in years, it'll make autumn even more romantic than it may sound and continue where the 1st season left off last year. No Doubt In Us Season 2 will be released on October 26.
The Sword of Dawn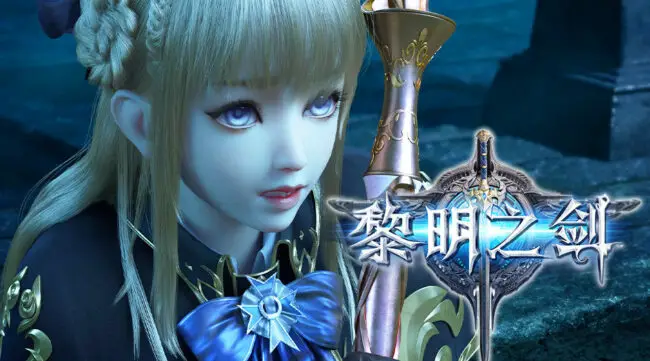 Changye Kaituozhe | Adapted from a sci-fi and action novel, Liming Zhi Jian by Yuan Tong, The Sword of Dawn is one of the 3D donghua to keep an eye on starting October 6. Basically, The Sword of Dawn is an isekai donghua in a nutshell where the main character died in a plane crash and was transported into a spatial dimension where he witnessed the emergence and evolution of life as if he's some kind of an all-seeing god.
Everlasting God of Sword
Wan Gu Jian Shen | This donghua is NOT particularly releasing in October but on September 30 so I considered listing it here instead. Everlasting God of Sword is the 2022 adaptation of cultivation and martial arts manhua of the same title, although an already existing ONA had been airing since October of 2021. However, this new donghua adaptation is an alternative series and part of YOUKU's 2021 Chinese anime lineup.
Forty Millenniums of Cultivation
Ying Yu Siwan Nian | From the new studio of Martial Universe, here comes a new donghua project called Forty Millenniums of Cultivation coming on October 4 on Tencent Video. We have a donghua with an MC cultivating to breakthrough through 3000 years earlier, now, this is cultivation worth 40000 years, I wonder how strong MC is. For fans of donghua like Tales of Demons and Gods, this new series is a must-watch. It is adapted from a web novel by Wo Niu Zhenren which was also adapted into a manhua called 40,000 Cultivation Era Preamble.
The Legendary Twins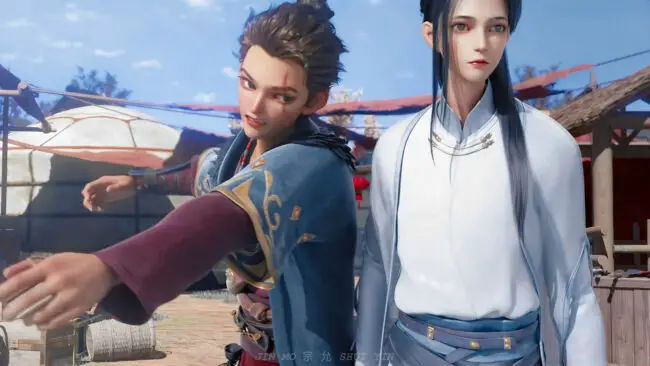 Alright, it is unfortunate that the donghua adaptation of The Legendary Twins had been postponed from its original scheduled release last July, thankfully, good news still lies ahead as The Legendary Twins is slated for release this October 3. Finally, this is what we've been all waiting to know all this time, isn't it? Fans of the wuxia genre would definitely love this new series.
Foreordination
Yin He Zhi Xin | Here comes a new science-fiction donghua that we should all keep an eye on this October. From studio Chosen and Bilibili, Foreordination is the new action and sci-fi series that promises to bring us another alien invasion story that threatens humanity with extinction. Oh, I felt like I'm having Knights on Debris from this new Chinese anime. Foreordination release date is scheduled on October 25.
The Shape of the Wind: Siam Era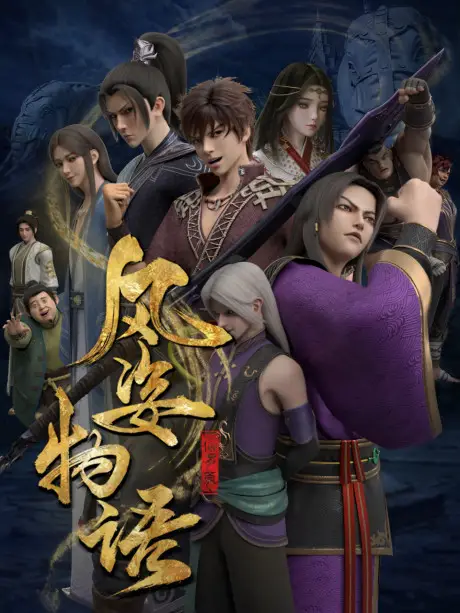 Feng Zi Wu Yu: Xian Luo Pian | From Star Hunter Animation Studio, here is a new donghua for fans of the action and adventure genre. This is the 2nd season of The Shape of the Wind donghua series which was adapted from a web novel of the same title by Rocen. The donghua is slated for release on October 3, 2022.
Alright, these are the only announced Chinese anime releases this October 2022. We shall update this list if new series were announced from the major donghua production companies in the next few days. Meanwhile, October will also witness the conclusions of several donghua that were released last July, so you better stay updated with the new announcement soon.
Last Updated on September 28, 2022 by Yu Alexius