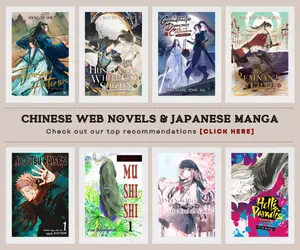 From Er Gen, the author behind A Will Eternal and I Shall Seal the Heavens web novels; here comes another delightful story filled with fantasy and adventure with a futuristic setting – Sancun Renjian or also known as A World Worth Protecting. It is one of Bilibili's Chinese anime lineup this summer of 2022.
Sancun Renjian (A World Worth Protecting) Overview
The donghua had been listed as one of the upcoming Chinese anime from Bilibili that have been set for release this July 2022 along with highly anticipated sequels such as Fairies Album Season 3, Cinderella Chef Season 3, Chivalrous Hero Shen Jianxin Season 3, as well as new shows like Blood & Heart, and the very much-awaited Swarm.
Sancun Renjian promises to deliver a fusion of fantasy and adventure through modern narration that might actually remind you of Swallowed Star. This is a story that we get with cultivation, spirit Qi, pill refining, and so many xinxia antics but instead of having it set in an Ancient and historical fantasy world, it's set on Earth, a futuristic one.
Synopsis
In a different world with strong spiritual energy, Wang Baole, a warm and cheerful little fat man, saw through the illusion created by the teachers in the entrance examination of the famous school "Dragon Taoist Academy", and won high scores with his excellent performance, and obtained the "Magic Department". The quota of specially recruited students has since overcome obstacles and opened up its own way of upgrading. In the process of cultivating immortals and fighting monsters, he made a large number of close friends, and thus started a series of hilarious adventure stories.

Source: Bilibili
The new donghua is adapted from a novel written by Er Gen who is the mastermind behind some of the most popular Chinese cultivation web novels like Renegade Immortal and A Will Eternal. Both had been also adapted into donghua with the latter releasing its 2nd season this July 17, 2022; while Renegade Immortal has been green-lit with no apparent release date yet.
The novel where this new donghua is adapted from is also known by other titles such as Three-Inch World, World Within One's Grasp, where it feels like a combination of all the genres and antics that we often found from the previous works of Er Gen. It includes common tropes in Chinese animation such as politics, crafting and artifacts, cultivation, and schemes, as well as a clever protagonist who can cultivate differently from the others.
Animation Studio and Release Date
Foch is handling its production as the animation studio. With all the recent improvements in the quality of animation by Foch as shown in Perfect World (Wanmei Shijie) and Stellar Transformations (Xing Chen Bian), we can only expect that Sancun Renjian's donghua adaptation will be in good hands.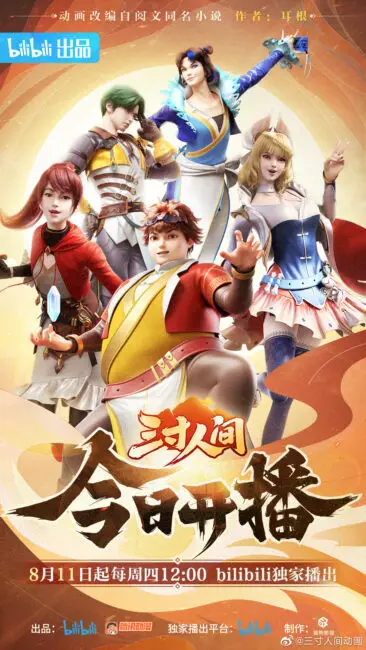 The donghua is scheduled for release on July 21, 2022 on Bilibili where it was slated to run for 16 episodes with 15 minutes length each, and set to conclude on October 27, 2022. After the production delay, the donghua had been rescheduled for official release on August 11 instead, almost 3 weeks after the initial date of release.
Cast & Staff
Credited as director for the Sancun Renjian donghua adaptation is Chen Hanbo with Li Xiaoting and Zou Zhengyu as producers. Jiang Mingxiang is also the executive producer while Yan Zongzheng is the executive director. Serving as production and technical directors are Zhang Changyu and Yan Kai respectively.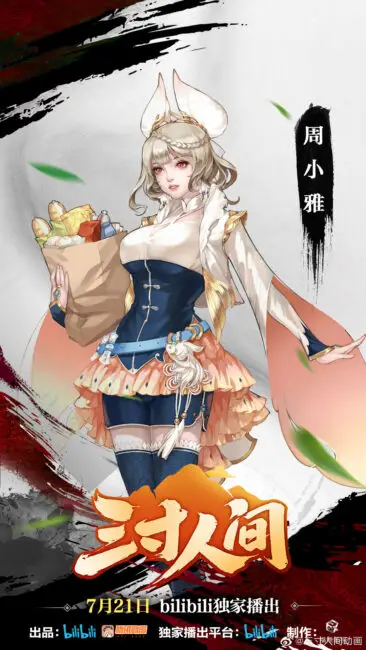 Meanwhile, here is the casting for the voice talents for the donghua as follows:
Lin Maomao as Wang Baole
Li Qingyang as Chen Ziheng
Shen Nianru as Zhou Xiaoya
Yan Meme as Du Min
Qiao Muxin as Liu Daobin
Liu Zhenyan as Zhuo Yifan
Liu Cong as Zou Yunhai
Liu Mingyue as Jiang Lin
Li Lanling as Xiaodao
Wang Fuyao as Cao Kun
Beiyan as Xie Haiyang
Chang Rongshan as Zhou Lu
Tong Yin as Lin Tianhao
Yue Yeqiao as Zhou Jing
Yang Xinran as Lu Zihao
Baomu Zhongyang as Lu Yishi
Trailer & PVs
We also have here all the previously unveiled teaser trailers and promotional videos for the series from its production committee to tease the fans about what we should expect from it upon its release.
Last Updated on September 20, 2022 by Yu Alexius