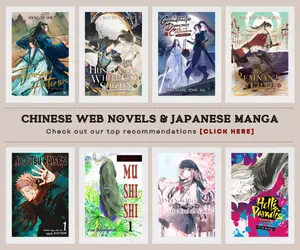 Many of us might be looking for good anime to watch and Studio Ghibli had been the standard for us, a starting point where we should go next. On my end, I often have Studio Ghibli films as my reference on what anime or movies should I watch next. My first step is to look for similar anime to Ghibli films, I often use the web or popular streaming platforms for their recommendations. One that comes in handy for me is Netflix, it has been growing in recent years and has added many anime titles to its archives for the viewers to watch, and it also started producing its own original anime in collaboration with various animation studios.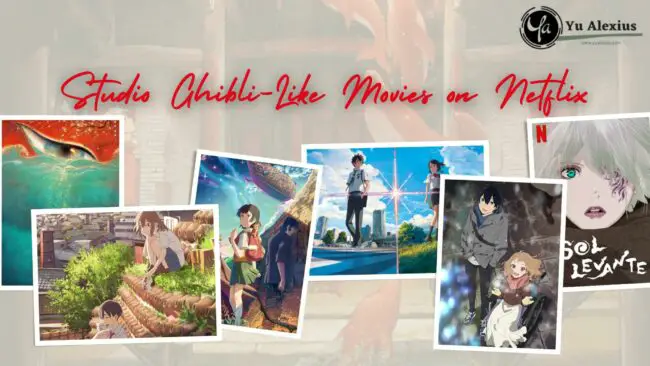 So, if you're also looking for anime similar to Studio Ghibli, Netflix is one of the avenues that you can check for many recommendations. In line with this, we had prepared a list of Ghibli like movies on Netflix that you guys can check and add to your watchlist. There are similarities and differences but one thing is sure though, they are all here to deliver a spectacular story worth sharing with many anime viewers.
10 Studio Ghibli like Movies on Netflix
A Whisker Away
From Studio Colorado, A Whisker Away will immediately remind you of Studio Ghibli because of the fantasy and supernatural antics that it used to tell the story. It has the usual elements that exist in many Ghibli films such as the hilarious comedic appeal but is still grounded and directed to younger audiences, there is romance, and life lessons to ponder upon.
Your Name.
This romantic coming-of-age anime film had been a huge thing way back in 2016 and it is still one of my all-time favorite anime movies. Your Name. does not simply have the visual spectacle that we often get from a Ghibli film. It's gorgeous and heartfelt with so many emotions going on, albeit it appeals directly to our hearts with its romance cliches.
Big Fish and Begonia
Here's another Ghibli like movie on Netflix that you need to watch, it's beautiful and exciting. Although, you might not be familiar with it, this is one of the few Chinese anime on Netflix that captured the hearts of many viewers. It comes with mystic vibes and an amazing coming-of-age story and will dare to question you whether the MC made the right decision or not.
Flavors of Youth
Alright, so here's another Chinese anime or what we called DONGHUA in our list. Flavors of Youth is a collaboration between China's Haoliners Animation League and Japan's CoMix Wave. I felt like having the vibes of 2 of the best Studio Ghibli films from the 90s and they are Only Yesterday and Whisper of the Heart. Flavors of Youth offers a heartwarming story through a simple and relatable narrative.
Ni no Kuni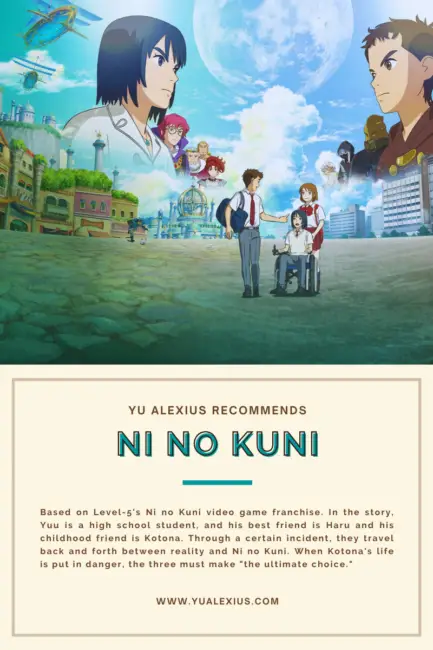 From the people that used to work at Studio Ghibli, Nino Kuni is just as exciting and adorable as the other adventure Ghibli films. It has the isekai vibes and will remind you of The Tales of Earthsea, a Ghibli movie directed by Hayao Miyazaki's son.
Related Post: Top 12 Anime Like Studio Ghibli Films That You Need to Watch
Children Who Chase Lost Voices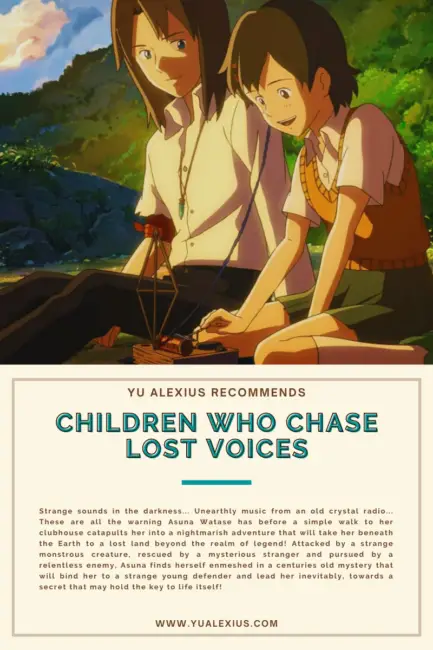 This movie is directed by Makoto Shinkai and had been one of my all-time favorite adventure anime films. It has that breathtaking vibes that often get in the majority of Ghibli films. Children Who Chase Lost Voices is one of the Ghibli like movies on Netflix that follows the journey to the afterlife, and the quest searching for what was once lost, and tells a heartwarming story of coping with one's losses and learning to embrace them.
Words Bubble Up Like Soda Pop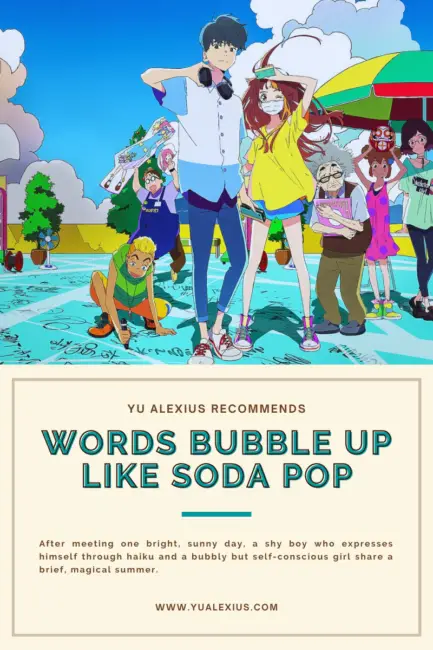 Just like many of the hilarious romance anime from Ghibli, Words Bubble Up Like Soda Pop can be a bit blunt but it has all the boldness and timidness put all together that we don't often see in a romance anime. It feels like your usual slice of life anime but the confession part is just as poetic and exciting as threading over a road filled with words and poems.
Modest Heroes: Ponoc Short Films Theatre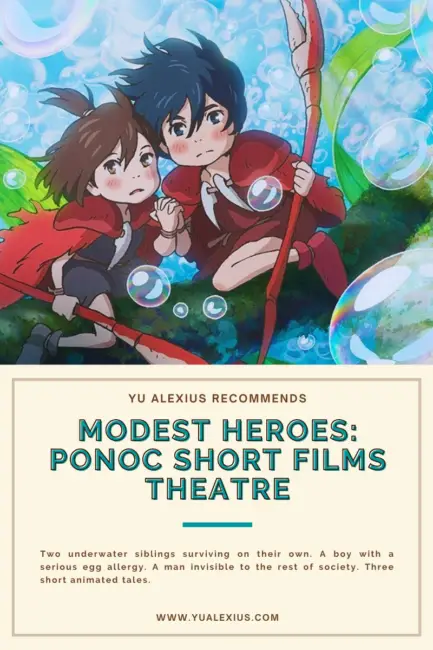 This is an anime anthology film from Studio Ponoc which was founded by former staff of Studio Ghibli. There are three stories that can be watched in this short film titled Kanini & Kanino, Life Ain't Gonna Lose, and Invisible.
Sol Levante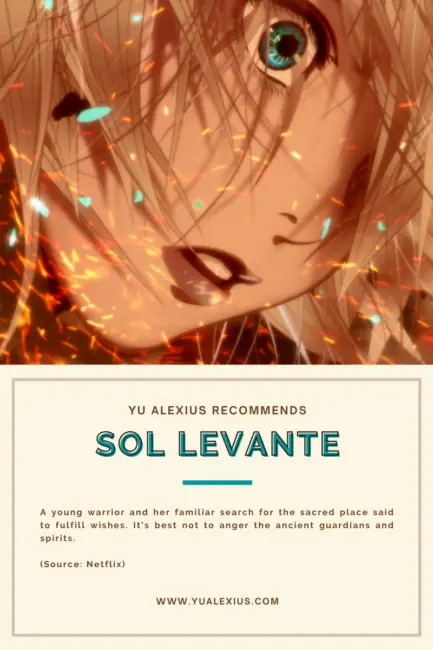 From Production I.G., Sol Levante is produced by Netflix and will bring so much fun and adventure to our plate. It is the first hand-drawn anime with 4K HDR quality. It is a short anime but with so much promise and will surely give off the vibe for all the fans who are looking for Studio Ghibli like movies on Netflix.
Josee, the Tiger and the Fish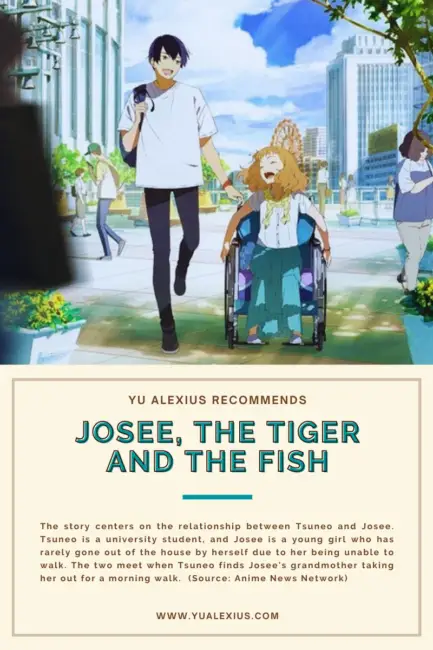 Now, here's a drama anime film that will remind you a lot of the many Ghibli movies that we had in years. In particular, I am getting so many vibes as The Wind Rises and When Marnie Was There through this recently released anime film. It's a story of finding purpose amidst the heartbreak and losses, of finding solace in the presence of one another unexpectedly, or finding the strength to hold and carry on when the lights seem nowhere to be found. I have previously published my review of Josee, the Tiger, and the Fish a few months ago, and it has been a fun and dramatic experience looking at its story bit by bit.
Related Post: Josee, the Tiger, and the Fish Anime Film Review
Last Updated on December 23, 2022 by Yu Alexius