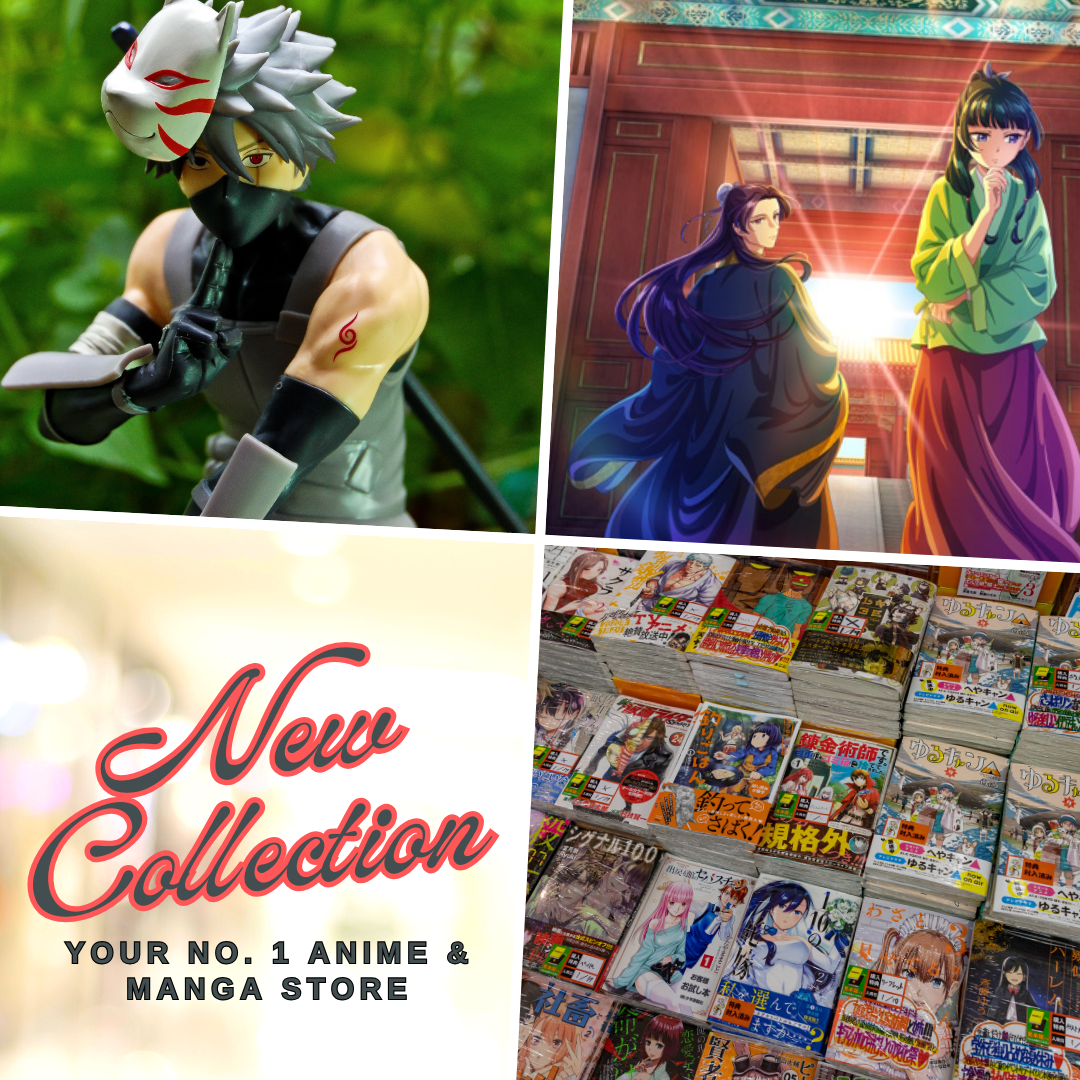 Have you ever felt like being bound in your small little world because of your fears and frustrations? The anime film Josee the Tiger and the Fish from studio Bones had shown us an emotional and romantic story of healing through the love and determination of two hearts that find solace in the presence of one another.
To some, this is just another romantic and drama anime film, yet it was able to offer a splendid dish at the table, one that many of us might be quite familiar with but still bite it because it was meticulously prepared and cooked to hit our senses where the story truly matters. Josee the Tiger and the Fish is a story filled with drama, coping up with one's shortcomings and disabilities, serving as the lighthouse in the darkest hours, and becoming the inspiration and motivation to move forward in life.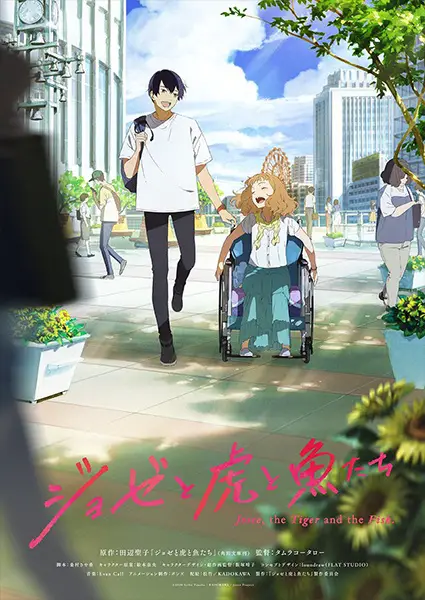 Overview
Josee the Tiger and the Fish or also known as Josee to Tora to Sakana-tachi is an anime film from studio Bones and was released on December 25, 2020. The 1 hour and 38 minutes anime film were adapted from a manga of the same title written by Seiko Tanabe and illustrated by Nao Emoto which was published from January 6, 2020, until October 6, 2020.
Synopsis
A youth romantic drama with themes of growing up the story focuses on college student Tsuneo and dreamer Josee who lives her life stuck in a wheelchair. Josee -named after the heroine in Francoise Sagan's Wonderful Clouds – spends most of her days reading and painting until by chance she encounters Tsuneo, and decides it's time to face the real world.

Source: MAL News
Trailer
Highlights from Josee the Tiger and the Fish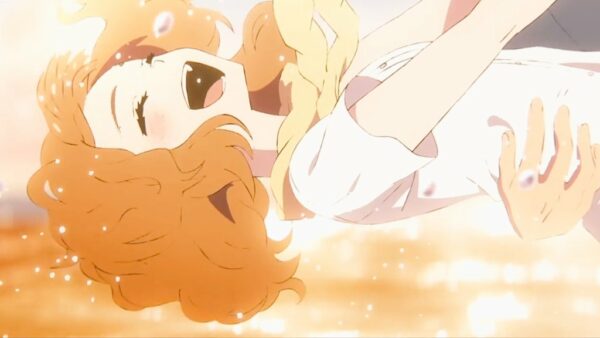 Plot & Story
As I had mentioned above, Josee the Tiger and the Fish is a story of healing, redemption, and defeating one's fears to face the world. Kumiko or what has been called Josee throughout the film had alone with only her grandmother beside her after her parent's death. She's wheelchair-bound, and had a strong and stubborn personality to a fault, she can be childish at times, yet she's lonely. She's stuck in her own little world, wanting to see the outside world yet afraid of dealing with people, afraid of interacting with them and she often referred to them as tigers.
Tsuneo, a college student who works part-time in a diving shop. He had met Josee unexpectedly, and through a certain twist of fate, Josee's grandma hired him to stay around Josee most of the time, doing anything she'd asked him to which includes childish errands until the girl eventually opened up her heart to him but with reservation.
To Josee, Tsuneo is the new light in her small little world. She had learned plenty of new things and learnings, Tsuneo often brought her outside to see the real world, they both have a special connection to the sea and the freedom that it signifies. To Josee, the boy had become her lighthouse through her dark and uneventful world. Tsuneo had helped her to have her first friend, Kana, the boy had opened the world anew to her, he had come crushing down her walls and shows no signs of stopping.
However, things aren't as simple and as magical as they may seem. Tsuneo got involved in a traffic accident after he tries to save Josee who got her wheelchair stuck in the road. She blames herself for this, Tsuneo was injured and seems hopeless after his dreams of coming to Mexico to study abroad had been affected by this unfortunate incident.
A romantic competition had come crashing down on the door of Josee and that is Mai, who is Tsuneo's workmate in the diving shop. This motivates her to pick up her paintbrush and starts doing picture books. She read the story of The Mermaid and the Shiny Wings to the children in the Library where Kana's working. Tsuneo's friend and workmate Hayato had brought the boy to the Library to see Josee's resolves and dedication to move forward. To Tsuneo's surprise, the story that Josee reads to the children is one that he and Josee shared. It's a story of love, care, and inspiration, a story to move forward after a tragedy to chase one's dreams and never give up. This had been an eye-opener for Tsuneo to once again dream and motivated him to exert effort to his rehabilitation and healing.
In the end, Josee the Tiger and the Fish had been a story of facing one's fear, inspiration, and motivation, moving forward to a big and wider world and embracing its challenges to achieve your goal. Tsuneo had shown the world to Josee and it is okay to have fear but you have to stand your ground and face it. Josee on the other hand had taught Tsuneo that there's still a second chance in life, you just have to start somewhere, and one's dream is worth chasing for no matter how hard it may be.
Animation and Visual Aesthetic
The animation sequence of Josee the Tiger and the Fish had the usual magical touch from Bones, it reminded me of one of their works and that is Carole & Tuesday. The vivid visuals look appealing to the eyes, it's soaked with so many emotions and feels.
Character Development
Josee as a character had grown a lot through undergoing emotional challenges that both question her worth and existence. Is her life and existence worth fighting for in the outside world where she thought she's irrelevant? Her art had saved her, and her meeting with Tsuneo had opened her world to a bigger and wider horizon. With Tsuneo, she had found her purpose, her will to live, and the love of her life.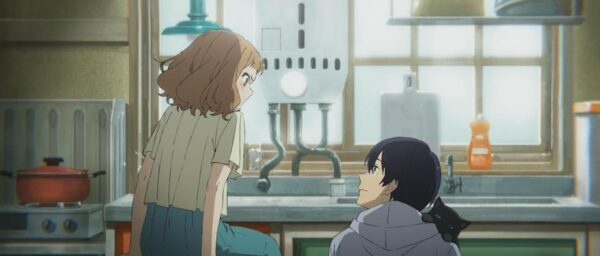 Tsuneo's character development was impacted a lot by the traffic accident, he learns and understands the life that Josee leads. The feeling of frustrations, disappointments, and hopelessness; it sure is true that sometimes you won't be able to understand other people unless you are in their shoes. While he had been supporting Josee most of the time, he is not fully aware of the loneliness and hopelessness that Josee had. In the end, he was able to find the right path and redeem himself from his frustrations through the help of the woman who turned his world upside down.
Voice Acting & Music
One thing that I truly admired and enjoyed in the film is the voice acting that was done by Kaya Kiyohara as Josee, which was splendid. I like the vulnerable yet mature tone in her voice. It obviously gives the hint that Josee is older than Tsuneo, yet behind that aloof and proud persona is a naive and childish Josee, that Kiyohara had delivered so well and with so many emotions.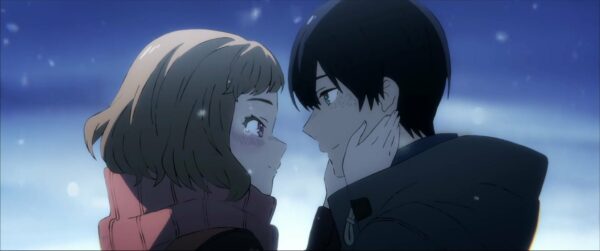 Taishi Nakagawa who is seriously handsome did a good job too, voicing our average anime guy Tsuneo but there's a certain degree of sincerity in his voice that exactly matches the persona of Tsuneo. Furthermore, his voice has provided a colorful tone to Tsuneo's character and displays a wide range of emotions that hit our senses as viewers.
I would also like to give praise to the voice cast for Mai and Hayato, they made the characters stand out as supporting roles and gave life and emotions to their existence.
Final Thoughts & Reflection
I did enjoy the film as much as I expected it to be. Maybe because I shared some kind of connection to Josee's story. Yeah, unfortunately, I had the introverted side who is afraid of facing my fears, dealing with people, and going outside of my comfort zone no matter how suffocating it may be. This had hit me on a personal level.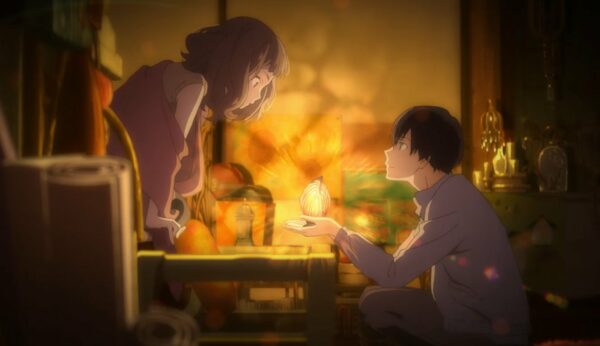 It must be amazing to have someone like Tsuneo just come around, comes crushing your walls like those in the fairy tales. I might have been a little bit jealous of her, or my gay heart just says so. Nevertheless, Josee the Tiger and the Fish had been a fantastic experience and it has been a while since I had such an exciting emotional ride such as this. The last time I felt this way was when I watched Ride Your Wave and Hello World way back in 2019, and a bit of it when watching the Given movie.
So have you guys watched the film already? Funimation had licensed the movie in North America. If you haven't watched it yet, I urge you to give it a try. Share with us your thoughts about the film in the comment section below.
You might also like our other anime movies reviews as follows:
Last Updated on November 9, 2022 by Yu Alexius