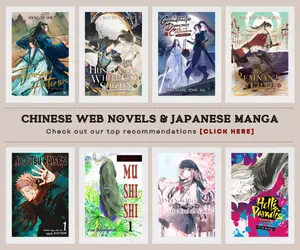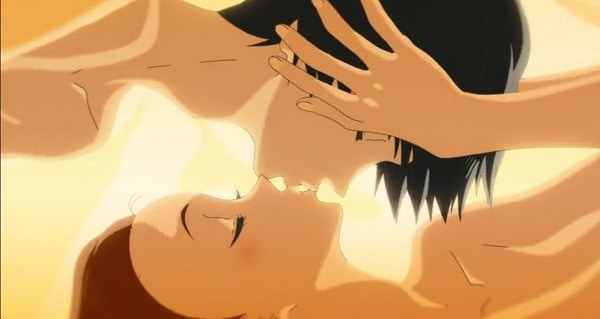 This is not the first time that my heart had been broken because of an anime movie. I have been frustrated and drown in the maelstrom of emotional conflicts because of how tragic a story can be from certain anime movies – Your Name, 5 Centimeters per Second, Colorful, Anthem of the Heart, A Silent Voice, Garden of Words, Forest of the Fireflies, Wolf Children, Graveyard of the Fireflies, I Want to Eat Your Pancreas and In This Corner of the World were amongst them. In this post, I will share my thoughts about the Ride Your Wave anime movie which really brought me in tears and has shown life lessons that I believed each and every one of us should cherish especially those who are still in the process of moving on from certain losses.
I'll keep this post short and concise as much as I could since quarantine days are mentally draining me. Nonetheless, this review of Kimi to Nami ni Noretar or Ride Your Wave anime film will revolve around its story and the lessons that I have gained from it. [Warning: If you hadn't watched the film yet, I have to inform you that this post is not spoiler-free. If you want to continue, please proceed with the understanding that you'd been warned.]
Ride Your Wave Synopsis
Entranced by surfing and the sea, Hinako Mukaimizu is a spirited girl who attends college in a coastal city with no consideration for her future career. Her life takes an unexpected turn when a fireworks mishap sets the apartment building she lives in ablaze, where she is saved by a talented firefighter named Minato HInageshi. Upon meeting, the two quickly become acquainted with one another – Hinako is instantly enamored by Minato's reliable personality and passion for saving others, while Minato is intrigued by surfing and is eager to learn how. As Hinako begins to teach Minato about surfing, the pair eventually fall in love and begin a gentle and devoted relationship. However, while surfing may seem fun and carefree, it can still be a dangerous and unpredictable activity. This is what Hinako learns when a surfing incident completely changes her life, leaving her forced to contemplate her undecided future. In search of her own calling, Hinako begins her journey of self-discovery, keeping Minato by her side as she gradually attempts to find her purpose and ride her own wave. [Written by MAL Rewrite]
Ride Your Wave Review – A Brief Summary
Ride Your Wave
tells the story of two young hearts who both loved each other but was separated by fate. One had met his demise in the sea and the second has to bear her loss, grief and went on life-changing experience to find new meaning and purpose in her life. It's a story of a boy who meets a girl; they fell in love and went on dating. At this stage, I seriously thought that everything is perfect but the story had just started so it seems that something terrible is about to happen and that didn't take that long as Minato had died in a surfing incident on Christmas Day and that left Hinako heartbroken, frustrated and contemplate her own existence. During this time of grief, sadness, and madness Hinako had been depressed until everything had been changed by a certain twist of fate.  Minato appeared in any bodies of water every time she sings Brand New Story, the song that was used as the official theme song for the movie and had played a vital role in the plot of the story until its end. To sum up, everything, Ride Your Wave is a story of love, loss, and finding purpose in life while embracing our losses and cherishing the memories and lessons that we had in those experiences.
Ride Your Wave is a story that we could easily relate on a personal level especially to those who are still looking for their own path in life. The story is nothing spectacular but I believed that once it resonates with what's really in our hearts, it could always overwhelm us and bring us life-changing lessons we don't expect. While this kind of setup has been done a lot of times in other movies or anime, what really matters is the fact that it was able to deliver the message clearly and dramatically to its viewers. Despite having a generic plot, I sincerely believed that Ride Your Wave has been able to do and deliver its purpose very well without doing anything groundbreaking.
Hinako & Minato
Characters & Setting
The film revolves around four (4) characters: Hinako Mukaimizu, Minato Hinageshi, Youko Hinageshi (Minato's younger sister), and Wasabi Kawamura (Minato's younger colleague). The main characters are Hinako and Minato and their presence really calls forth the butterflies in our stomach with all the cheesiness and surreal ambiance that we are getting from the film.
The story is set in a coastal city which I think played a major role in the film since the presence of the ocean is necessary for the surfing activity and its whole development. It was even intensified with our male characters working as fire-fighters, which will affect Hinako's state of mind on what should be her purpose in life. The other characters – Youku is the tsundere sister of Minato who seems awkward and aloof towards Hinako at first, and Kawamura is Minato's younger colleague in the fire agency who seems to have a crush on Hinako and admired Minato.
Kawamura giving flowers to Hinako
Each character has their own stories to tell while also staying at the level that any viewers could relate themselves with. It's even more amazing that the dialogues between the characters are well-written.
Animation & Graphics
Oh dear, the animation quality of Ride Your Wave is solid and flashy at the same time. It's vividly beautiful and refreshing in the eyes with the background sets the ambiance for whatever emotions that characters are trying to deliver.
Ride Your Wave' protagonist – Hinako
The art style used throughout the film was beautiful and vivid with the ocean waves looking so radiant and alive. The color dynamics is pleasant in the eyes and tolerable which really gives off that summer vibes.
The studio behind the film is Science SARU and I am really becoming a new fan of it since aside from Ride Your Wave, they also animated Keep Your Hands Off Eizouken which is one of my favorite anime from the winter 2020 anime season. Both anime have vivid and beautiful animation and that unique visual aesthetics.
Music & Score
Throughout the film, there's one (1) that was used and it's just as lovely and energetic as our main characters while also having that catchy yet nostalgic mood in its beat and rhythm. This song is Brand New Story by Generations from EXILE TRIBE. I even remember some people in the anime community call it the "Ride Your Wave song" rather than its title which I think is pretty legit and even more convenient. I am sincerely a big fan of this song as it is effing catchy that I could listen to it all day long. It plays an important role in the story as it is the catalyst, the very method or channel that Hinako had used to summon Minato's soul. It is also the theme song of Hinako and Minato when the latter was still alive and there's even a version in the film where they both sang it in acapella.
Minato and Hinako singing  "Brand New Story" on their first date
The score for the film was made by Oshima Michiru who produces a lot of groundbreaking music for various Japanese anime and dramas. Throughout the run of the film, the vibes of the music are lighthearted and uplifting which sets up the mood of what the characters are really trying to deliver.
Final Impression
In my own honest opinion, Ride Your Wave had been a sincere and relatable journey and I seriously enjoyed every piece of it – the happy times and even its tragedy. I really appreciate the effort invested into this by the production team for the beauty that they brought to life. I believed this is the best anime movie of director Masaaki Yuasa so far. At the end of the day, Ride Your Wave is the movie that I would surely enjoy watching with my friends as we later discuss its underlying messages if there is. I mean, it's a love story and a tragic one, but I think we could also come up with any topic from every story as long as see it from every possible perspective. That's where we can grasp every lesson that we could get from it. Based on my experience of watching the film and its similarity to I Want to Eat your Pancreas anime film from 2018, I could easily put Ride Your Wave along some of the saddest anime movies that I have seen so far. 
To wrap up this
review of Ride Your Wave
, the whole film surprisingly amazing. I remember that I had posted news about it on our Facebook page but didn't really check the full trailer so I think that saved me a lot from learning the very obvious spoiler which I have later find out when I watched it after seeing the whole film. If you're an anime viewer who could appreciate a romance story with a tragic twist, Ride Your Wave is a must-watch for you. Furthermore, I really believed that this film deserves more attention and love because it sure packed a punch on a personal level and everyone could definitely learn one or two lessons about life from it.
Last Updated on March 30, 2021 by Yu Alexius