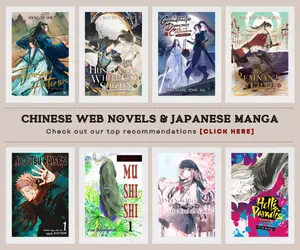 Imagine travelling back in time and in different space in order to save the person whom you treasured the most – this plot had been used several times in many movies and novels but it's always refreshing to see it delivered in a heartfelt and astonishing experience and that is what we had in the 2019 sci-fi-romance anime film Hello World. It's a striking movie filled with emotional rollercoaster ride and mind-boggling plot twist which I seriously enjoyed and made me fall in love.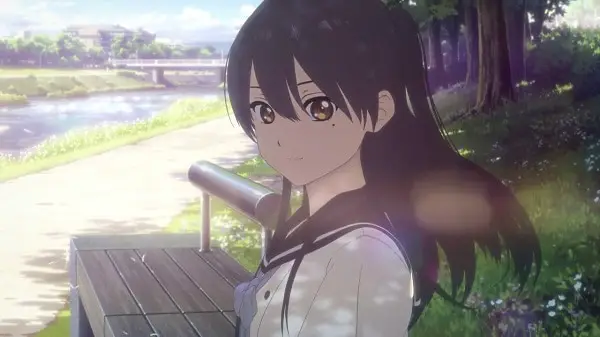 My first thought of it reminded me of Makoto Shinkai's Your Name, and other anime movies such as Hal, The Girl Who Leapt Through Time, and Orange to name a few. And in this post I will share my review about Hello World and what are the lessons that I've learn from it. I felt like the whole experience of watching it was great and witnessing an accumulation of so many sci-fi and romance anime stories all weaved together to create a maelstrom of emotional ride.
Hello World Anime Overview
Hello World is a 2019 anime film by director Tomohiko Itou, screenplay by Mado Nozaki, character designs by Yukiko Horiguchi, and produced by Graphinica. The movie was released on September 20, 2019 in Japan with Takumi Kitamura, Tori Matsuzaka, and Minami Hamabe as its casts. Hello World anime filmhas a total running time of 100 minutes with cinematography by Yoshiki Obata, and music by Official Hige Dandism, Nulbarich, and Okamoto's.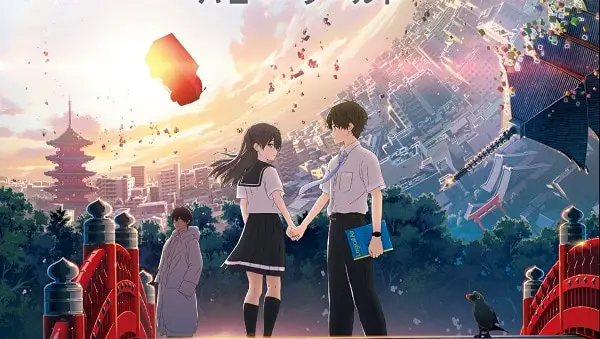 Hello World Synopsis
The year is 2027, and the city of Kyoto has undergone tremendous technological advancement. Within the city lives Naomi Katagaki, a socially awkward and introverted boy with a love for books, and Ruri Ichigyou, a girl with a cold personality who is often blunt with people, but shares his love for reading. Despite having similar interests, Naomi is afraid to approach Ruri due to her unfriendly nature. One day, as Naomi goes out for a walk, a crimson aurora pierces through the sky for a brief moment before vanishing.

Shortly after, he sees a three-legged crow and a mysterious hooded man who reveals himself to be Naomi from 10 years in the future, explaining that he has come to change an imminent tragic event that happens to Ruri shortly after they start dating. Initially taking his words with a grain of salt, present-day Naomi follows his future self's instructions and starts getting closer to Ruri, determined to save her.

Hello World focuses on the present Naomi alongside himself from 10 years into the future. With the help of his future self, Naomi begins his preparations to save Ruri. Will he be able to change the future?
Story and Development
I have to admit this but the story had been quite confusing at some points. After watching the whole film, I really appreciate how amazing the whole ride was but some scenes left me hanging, what the hell actually happened there? And this is the point where I have to re-watch some scenes and also read some analysis of other viewers until I truly comprehend what actually took place.
Yes, the earlier part of the film is very crucial especially when Naomi's adult self explain about ALLTALE Quantum technology – that's the key point there and we could simply connect the dots then. While the story had some confusing moments, it is undeniable that the film offered a great cinematic journey of travelling in space and time, from future to present era, and returning back to the actual future which was revealed at the film's end which gave me the feeling of remembering Hal's dramatic plot twist.
The romance aspect is pretty generic, it's your average romance story that we get from other anime out there. It's a story of boy travelling to past to save her girl just to see her smile again, yes here's the notorious line I JUST WANTED TO SEE HER SMILE AGAIN. And this is where I felt a sense of de javu, that moment when I think that this movie could be another Orange, or The Girl Who Leapt Through Time, or Your Name due to similarity in its plot and as well as those other tearjerking anime movies out there. While our main guy simply follows what his future self told him and I felt like this is kinda boring but it's understandable since there's the sci-fi genre plot armor.
Characters & Settings
The setting of the film was in a not faraway future, yes it's 2027 Tokyo but also in 2037 as the latter part of the film had been in that era, though most of the time it is inside the 2027 record in ALLTALE.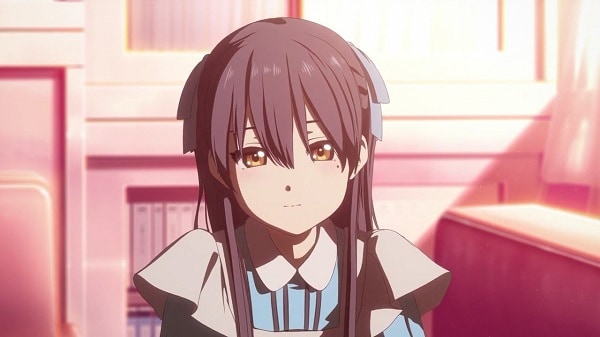 Can we talk about how cute together the characters of Naomi and Ruri are? Yes, Hello World will not be perfect without the presence of anyone of them – although we barely see any character development on Ruri but her existence is essential for the whole story. Naomi's world simply revolved around her and after watching the film, I am joining the bandwagon of anime fans who had been captivated by her.
Meanwhile adult Naomi is the one that I admired the most, he really did act like a mentor to his younger self and while we may hate him on what he did, his purpose is as genuine as ever as his feelings for Ruri.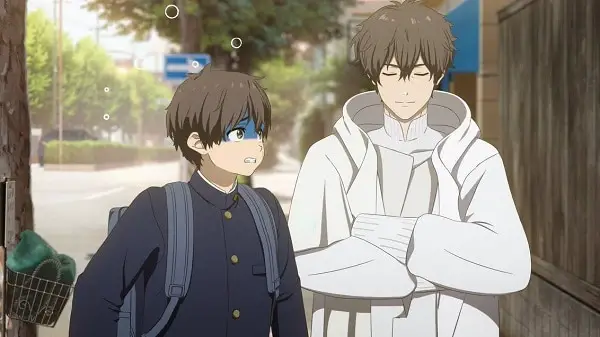 Naomi in the contrary had shown great development throughout the film and we see how he exerted effort to learn what his adult self had taught him, and how much Ruri mean to him when he defied the odds by getting her back from the 2037 future timeline even if it means he will fight against the whole system of ALLTALE. Throughout this whole journey, we witnessed how he dedicates himself to achieve his goal, and that is to save Ruri no matter what – a reliable and independent protagonist that people can rely on.
Animation & Graphics
Hello World is generally CG in animation style but is the computer-generated animation that we will always adore and appreciate. It's well-made with consistent animation and stunningly beautiful visuals. The art seriously played vital roles in some scenes especially that one where Naomi and Ruri was in the bridge, it simply beautified that touching scene.4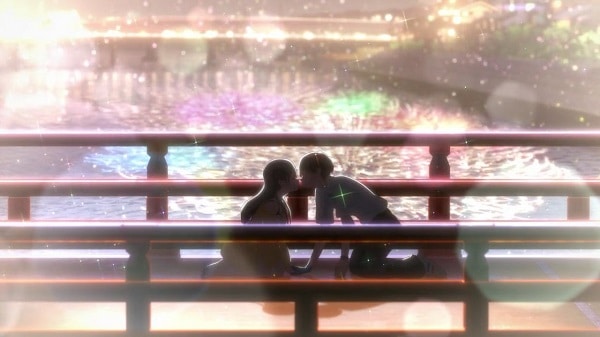 Technically, the animation is simple but I think that's where the movie had thrived and where the people could focus more on the emotional impact of the story. I actually enjoyed the gloomy ambiance of the film or it's just my overall impression of the art style and color, it is calming and while there are multiple of colors used here, some people even said there's a lot of rainbow here but I think it's better compared to the color dynamics of Promare which almost had blinded my sight.
Image Stills & Screenshots
Here are some screenshots and image stills that we had seen from the movie: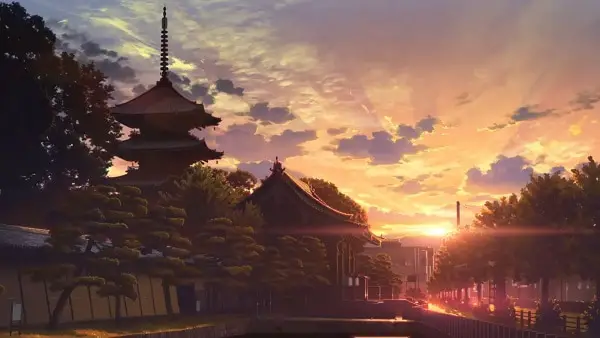 Music/Sounds
Here comes one of the most striking features of Hello World and that is the soundtracks which were amazing and makes the mood of watching the story even more emotional and touching. I believed that the music were all used in the right places and right times within the film. It really correspond with the emotions that the characters felt in every given scenario and that's what we as viewers had also experienced. It perfectly synced with the animation and scenes of the film.
Final Impression
My final impression on Hello World is actually surprisingly good. I have prepared myself watching it without expecting too much and that is why I was blown away when almost everything that happened in it had reverberate with my own standard and goes beyond my expectations in a good way. It's very different from what you can think of based on watching the trailer and the surprises that followed had made my experienced of watching it an amazing one. While I am not a big sci-fi fan, I really appreciate the use sci-fi plot and intensified by romance elements to make this mind-blowing journey.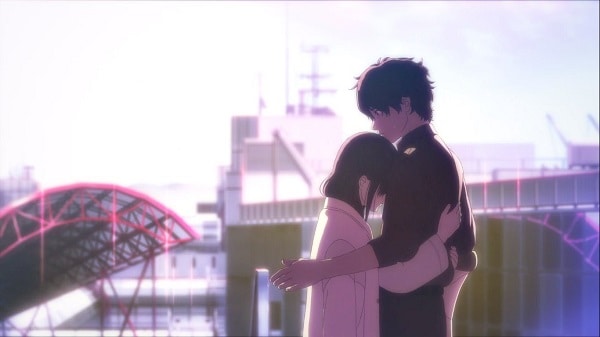 Moral Lessons
Bottom line of Hello World aside from its touching romance story and action-packed adventure is that, never mess up with time and space or else you'll experience a paradox. While it feels great to see how Naomi and Ruri's love transcended time and space, it also shown us that the boundary between different time and world is just as thin as a single thread where one simple changes or alteration could caused a gigantic paradox – a great contradiction in the flow of time.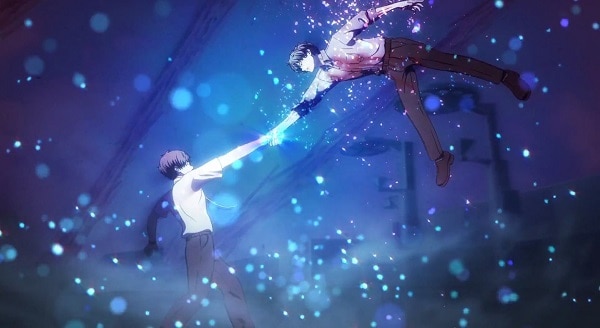 This is where I will wrap up my review of the anime film Hello World and I do hope that you'll enjoy it or share the same thoughts as mine. Nonetheless, I am also excited to know what your thoughts about it are and what is your favorite scene from the movie? Please let us know by leaving a comment below and your own overall rating of experiencing it.
If you're wanting to see more of heartfelt and touching romance anime movies, you may also enjoy to check our review on I Want to Eat Your Pancreas and Ride Your Wave – both had been a fantastic and emotional ride for me on a personal level and I hope you'll enjoy it as much as I did.
Last Updated on January 17, 2023 by Yu Alexius