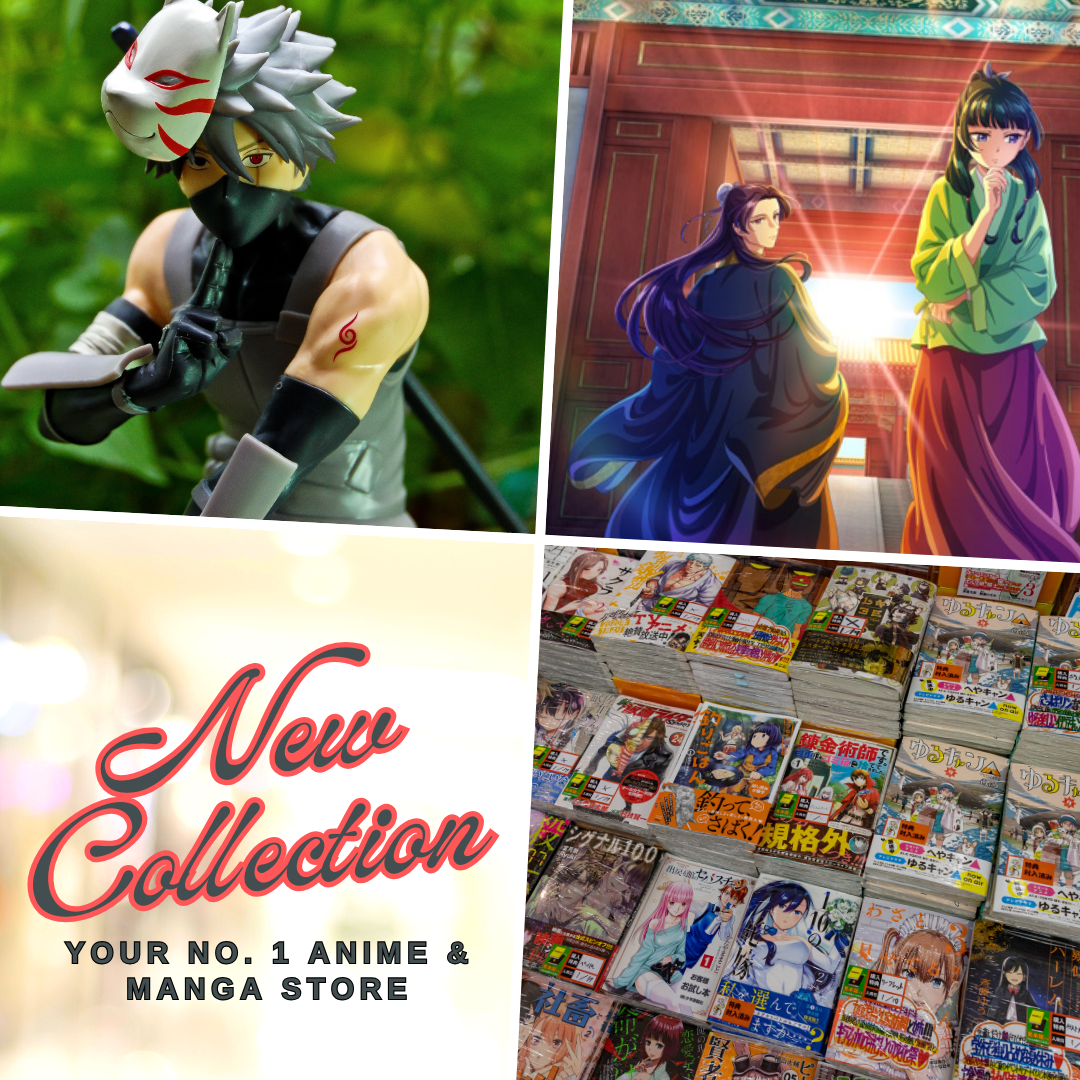 Netflix has become one of the major streaming platforms for anime fans to watch their favorite series and movies, and among the titles that we often get excited to watch are those from Studio Ghibli. Yeah, Ghibli anime had set the bar so high for Japanese animation as well as for any animated works from all over the world.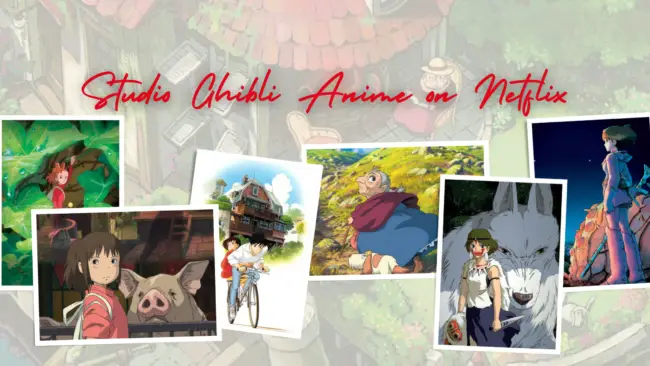 As an anime fan, I always have added a Studio Ghibli anime on Netflix to my watchlist for any occasion, especially during holidays. I think it's one of the perfect things to do during holidays, just watching your favorite anime, either it's a series or movie, having some cup of coffee, tea or even a couple of bottled beers, and some snacks; Ghibli films can give you the perfect getaway. One can either watch it with their family, friends, or special someone, or just simply savor all the fun and excitement by yourself, it all depends on your preferences, and Studio Ghibli anime can definitely bring what your heart and minds desires.
With the yuletide season coming so soon, I think it'll be better for us to prepare our watchlist, and if you're a subscriber of Netflix, we've got you covered here with our top recommended Studio Ghibli anime that you can watch on its platform.
Studio Ghibli Anime on Netflix to Binge-watch
Spirited Away
We are starting the list with the Award-winning Spirited Away, there's no way, anime fans can ignore this awesome masterpiece that shows the peak of Studio Ghibli's narrative mastery. There's plenty of life lessons to ponder upon with this film, and this is just one of the best anime to watch with the entire family during the holiday.
Howl's Moving Castle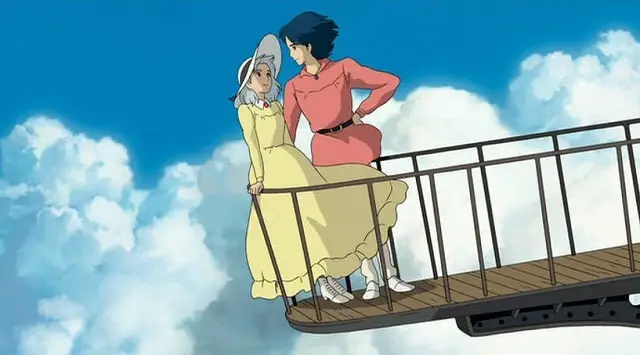 Love is not just about hugs, kisses, and affections, sometimes it comes with magic, curses, and life-changing experience. Howl's Moving Castle surely was one of the best romance anime of all time, if we will simply look at how it effectively engulfed its viewers to its fantasy world and delivered all the feels that we wanted from it. Plus, it has one of the most handsome anime characters in existence, Howl.
Whisper of the Heart
Here's another Studio Ghibli anime on Netflix that will make you fall in love, a perfect story to enjoy during the season of love and sharing. Whisper of the Heart has one of Studio Ghibli's most romantic stories, and it does not only stops there, but it also presents a relatable coming-of-age story that could make you wonder about what you really want to do with your life. The bottom line, it's all about finding purpose and enjoying the process of getting there.
My Neighbor Totoro
Family-oriented and truly Japanese in feels, My Neighbor Totoro is a masterpiece of showing how a simple experience can be as exciting and larger than life. We can see the world through the eyes and adventure of the young hearts and it's just the perfect dosage of relaxation that we all need nowadays.
The Tale of Princess Kaguya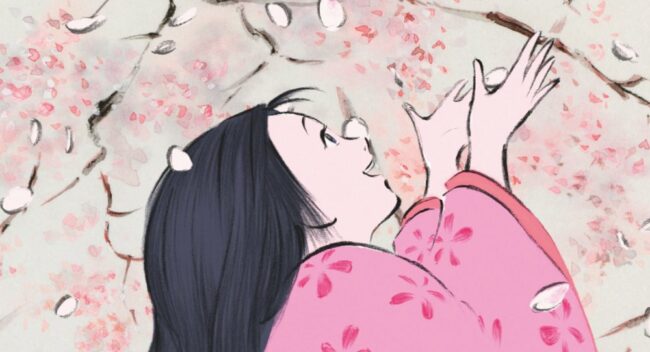 An artistic ride, The Tale of Princess Kaguya is based on a classic Japanese folktale, The Tale of the Bamboo Cutter. I personally believed that this is among the most beautiful anime ever, it's just as gorgeous and mysterious as its story, and highlights the pinnacle of Japanese animation through powerful and emotional narratives with gorgeous arts as background and support elements.
Nausicaa of the Valley of the Wind
This is essentially not a Studio Ghibli film but it all started with this. The early team of Studio Ghibli has worked on this film and had been one of the best post-apocalyptic anime movies of all time in my own opinion that showcase a powerful story with a powerful message.
Ocean Waves
Probably one of the most underrated anime from Studio Ghibli, Ocean Waves is just as simple as our real-life can be. It's relatable and highlights the mood of Japanese high school teens back in the day. It still gives off that nostalgic feels which people who had been in their teenage years in the 90s can relate themselves with. It's a rather laid-back and blunt story of high school romance, but this is just like a reflection of what youthful romance was in the 90s society way back then.
Arrietty
A Studio Ghibli anime on Netflix that viewers will definitely enjoy because of its relaxing, fun, and heartwarming story. A story of friendship and companionship that transcends physical boundaries and beliefs. If you're simply looking for an anime to unwind and have some fun, Arrietty is the right Ghibli movie for you.
Only Yesterday
If you're simply looking for a nostalgic story, and a tale to tell with your family and friends to start a lively and sentimental conversation through satisfying romance and seinen story, Only Yesterday is the perfect Ghibli anime on Netflix that you should watch next. It brings a lot of nostalgia through its brilliant usage of flashbacks in the film, giving off a rather surreal ride.
Princess Mononoke
Let's get mystified and enthralled with Princess Mononoke's quest for protecting nature. This is an adventure anime from Studio Ghibli that rather packed some real punch when it comes to raising relevant issues and questions about humanity's wicked ways.
Further Recommendations
Here are some more Studio Ghibli anime on Netflix that viewers can enjoy. These titles are family-friendly and tell more than just what has been presented on the surface.
Ponyo
Tales from Earthsea
When Marnie Was There
My Neighbor Yamadas
Kiki's Delivery Service
Castle in the Sky
The Cat Returns
From Up on Poppy Hill
The Wind Rises
Porco Rosso
Have you guys watched any of these titles already? Which Ghibli film will you add to your watchlist next? Share with us what's on your watchlist for the holidays in the comment section below. Furthermore, you might also like to check our list of top anime movies similar to Ghibli films.
Last Updated on November 8, 2022 by Yu Alexius