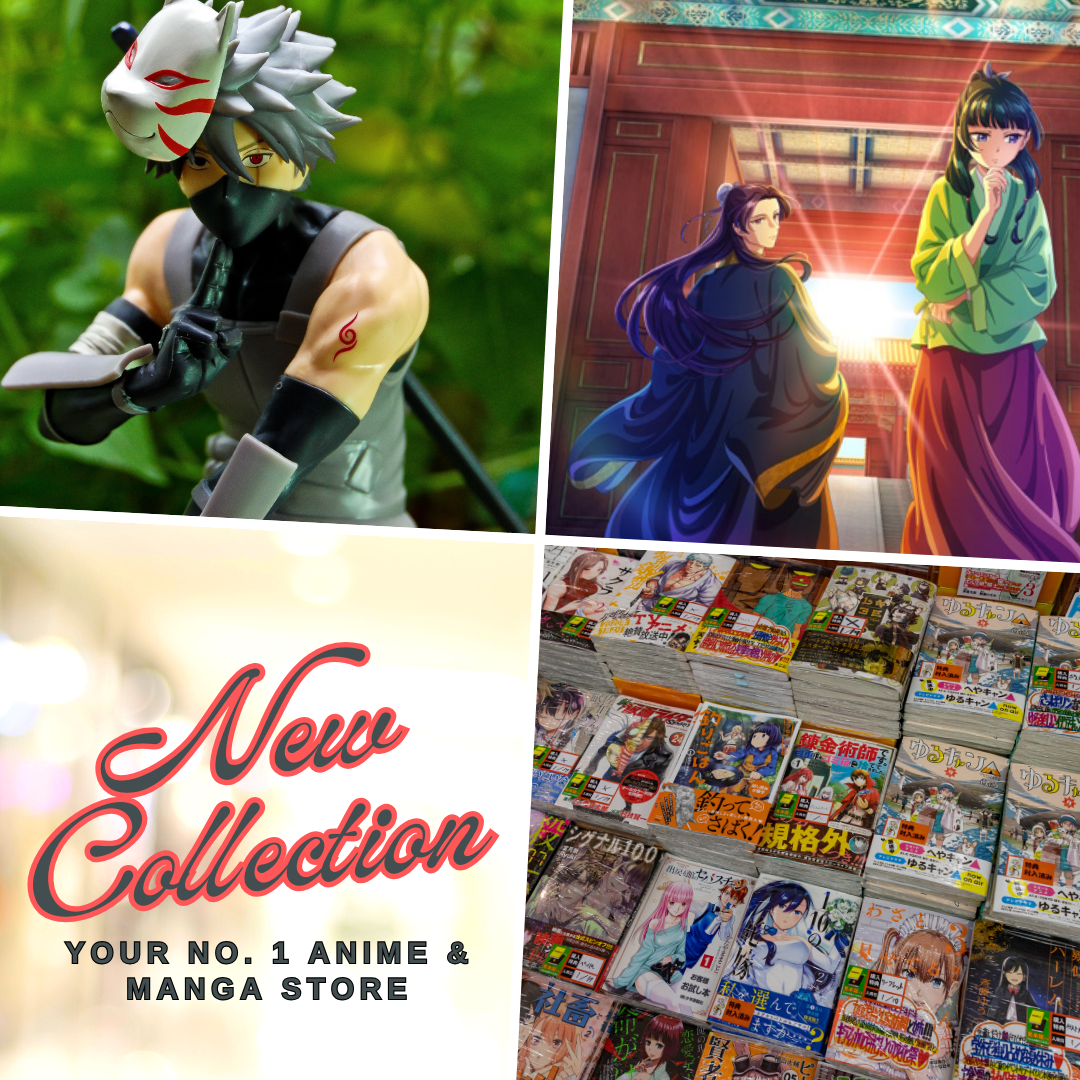 Chinese anime or donghua goes global after the successful stint of The King's Avatar in 2017, albeit several titles already gained some popularity outside of China before that such as Fox Spirit Matchmaker, Rakshasa Street, and Spiritpact. In the west, Americas & Europe, these donghua had been quite popular too along with several contemporaries of The King's Avatar like Full-Time Magister, and Hitori no Shita: The Outcast.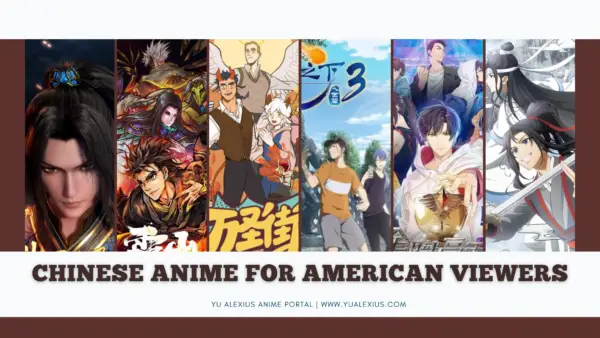 However, there are still other donghua that I believed fans from the West should take a look at. Yes, they can be those gateway series that could introduce new viewers to Chinese animation and the community. While some simply just suit their preferences as it plots in general and does not delve deeper into Chinese culture and stuff. Therefore, even fans without prior knowledge of Chinese animation, cultures, and history can still enjoy watching them at their leisure.
So, I have listed here our top recommended Chinese anime for Westerners or any nationality from the West to start their donghua journey with. Without further ado, let's start it with a title we're seriously familiar with.
10 Chinese Anime for Western Viewers (or for anyone outside of China)
The King's Avatar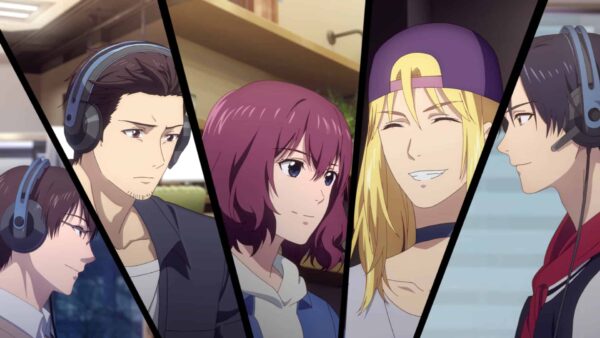 Quan Zhi Gao Shou. I felt like there's no need for an introduction for this one as this has been the gateway donghua for many fans of Chinese anime from all over the world. This is not just popular in China, but it sure does gain popularity in the West, as well as in the Arab-speaking fans, Spanish-speaking fans, and in Southeast Asia.
The King's Avatar is set in modern times and with no historical background related to China, thus, fans of any nationality could easily jump into its vibes even without knowing Chinese stuff. Although, you'll have to get used to the Chinese language since most donghua are not available in English-dub.
This is an amazing ride for fans of the anime genre involving e-sports and role-playing game antics. If you like Sword Art Online, Log Horizon, and BOFURI then this donghua is a must-watch for you as it will showcase some of the most hilarious and amazing PVP fights, dungeon conquest, and boss-raids from any anime.
Related Post: The King's Avatar Season 3 Anime Had Been Announced
Fog Hill of Five Elements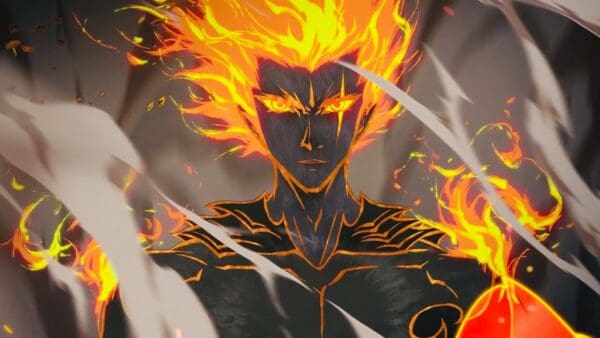 Wu Shan Wu Xing. This short yet stunning Chinese animation will seriously take your breath away. It's beautifully animated with great fight scenes and gorgeous visuals, unique character designs, and absurd humor. I must say that this donghua is a total package, and its story promises a deep plot too despite having only 3 episodes so far. If you like insanely robust fight scenes like those from Jujutsu Kaisen, God of High School, Kimetsu no Yaiba, Boku no Hero Academia, and Fate series; then Fog Hill of Five Elements is a donghua that you shouldn't miss.
Scissor Seven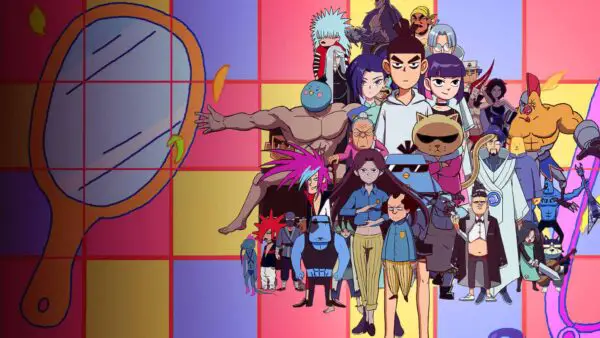 It's funny and action-packed, Scissor Seven is among those donghua that many fans from the West might be quite familiar with because it was previously streamed on Netflix. This donghua is just like any anime out there but it thrives more in its amazing fight scenes and hilarious humor throughout its entire run.
All Saints Street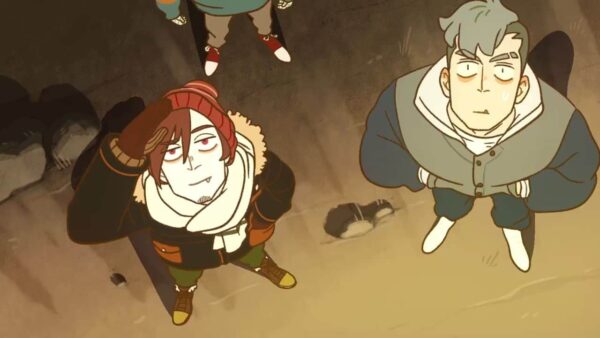 This short Chinese anime which only runs for around 3-4 minutes is medicine for one's heart. It is adorable, cute, and unique. Imagine that supernatural creatures like demons, vampires, angels, werewolves, and a whole lot more are living their daily life in the human world. It's pure good vibes and hilarious.
Related Post: All Saints Street Season 3 had been revealed by Tencent
Soul Land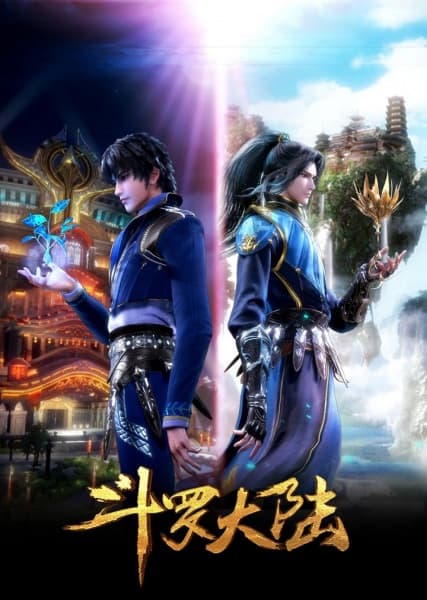 Douluo Dalu, China's most popular donghua in recent years is next on the list. It is a cultivation donghua mixed with fantasy elements, however, fans could still get into its plot without knowing anything about Chinese cultivation. It's like watching an isekai anime without even knowing about RPG or any game as it will introduce the viewers to a new world of its own. Many fans might consider the 3D animation format as a red flag, but what makes Soul Land superior to its contemporaries is that it has amazing fight scenes and distinguished characters that viewers can easily enjoy. It has something that sets it far ahead of other xianxia stories.
Hitori no Shita: The Outcast
You guys might be quite familiar with this since Hitori no Shita was released in the Japanese-dubbed version too. Simply known as The Outcast, this donghua is a collaboration project between Chinese and Japanese studios, albeit the former takes full control in the later parts of the production especially its recently concluded 3rd season. With obnoxious Chinese humor but still catered to a wider audience, and fantastic fight scenes; Hitori no Shita is a donghua that every shounen fan should watch.
Rakshasa Street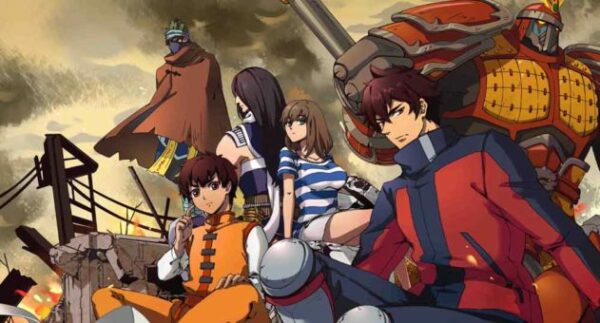 Here's another donghua that gives off the same vibes as Hitori no Shita. Rakshasa Street is among the earliest donghua for many fans of Chinese animation 5 years ago. It has the typical shounen cliche and same old antics that I think many anime fans can easily get acquainted with when watching this. It also reminds me of Shaman King, and its fight scenes are delightful to watch.
Grandmaster of Demonic Cultivation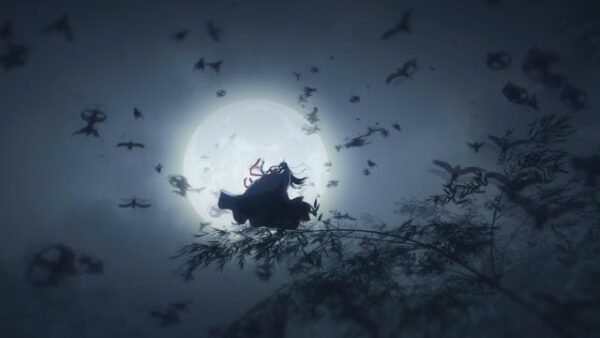 One of the common themes that I usually get when watching Chinese anime is about feral zombies and reanimating the dead, however, the first time I got this is when watching Mo Dao Zu Shi or the Grandmaster of Demonic Cultivation in 2018. At first, I thought that zombie stuff is only rampant in Western media, but I was quite surprised to see it in a Chinese anime. Later on, this has been a normal plot in various donghua that I had seen, especially those that involve the xianxia plot.
While it feels like an authentic Chinese in some sort of narrative, Mo Dao Zu Shi is a show for anyone's palate, especially for fans who enjoyed watching great fights and progressive character development in non-linear storytelling.
Related Post: Top Recommended Anime Like Mo Dao Zu Shi
Psychic Princess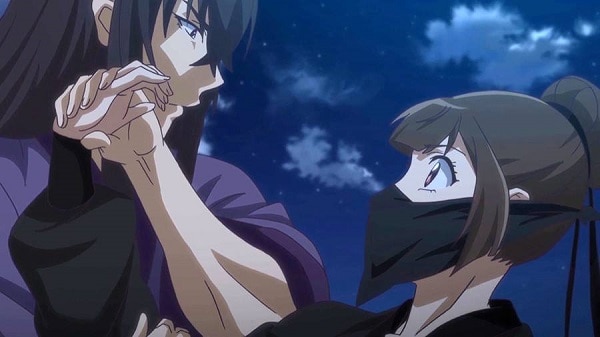 This historical romance anime just looks Chinese in any sense but among its peers, it's the donghua that I think many people will invest their time and efforts to watch. An introductory series that I'd like to recommend to anyone who is starting their journey into Chinese animation, Psychic Princess follows the same old antics from our typical romance-comedy story but in a historical setup.
Bureau of Paranormal Investigation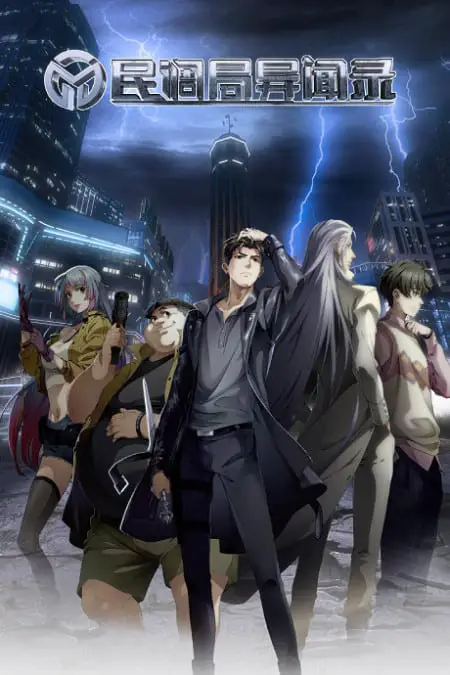 Here's an anime that many of you might not hear of but it is animated by BCMAY Pictures and was released in 2020. This donghua is a bit Westernized in the sense that it is a fusion of science fiction and historical cliche. Ever heard of Jackie Chan's Adventure? Now, this donghua gives off the same ambiance but in a little bit darker tone, it also has similar vibes with Rakshasa Street in some sense, as well as the upcoming spring 2021 Chinese anime Daomu Biji: Qinling Sacred Tree. Bureau of Paranormal Investigation revolves around taking a glimpse into supernatural stuff while having the vibes from a tomb raiding or grave robbing antics which seems to be a popular theme among Chinese stories too.
Now, these are only 10 Chinese anime for Western viewers that we would like to highlight, albeit there are more series and even movies out there that fans can check at their own convenient time.
Have you guys seen these donghua? What are your thoughts about it? Please share your thoughts with us in the comment section below and in your opinion which other Chinese anime do you think will be well-received by audiences from the West?
Last Updated on November 9, 2022 by Yu Alexius