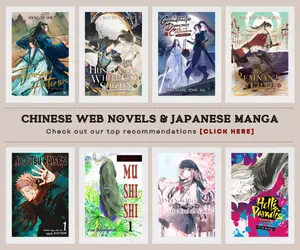 Fang Han's quest for immortality has ignited the imagination of fans worldwide, and it's not ending anytime soon. Immortality Season 3 (Yong Sheng) has been officially confirmed, sending waves of excitement throughout the community. The announcement came during Bilibili's annual event on September 26, 2023, leaving fans eagerly anticipating what's next for our determined main character.
The Unyielding Path of Fang Han
Adapted from the captivating novel by Meng Ru Shen Ji, Immortality chronicles the incredible journey of Fang Han from a family slave to a formidable cultivator. His struggles and triumphs have won the hearts of viewers, who have cheered him on as he faced numerous challenges, including his former master's family and haughty fellow disciples.
The highly anticipated Immortality Season 3 will continue to follow the adventures of Fang Han. Bilibili, during its 2023 annual event, unveiled a treasure trove of returning sequels in their 2023-2024 Chinese anime lineup, including Manual of Hundred Demons Season 4, Psychic Princess Season 2, Link Click Season 3, and the Daily Life of the Immortal King Season 4.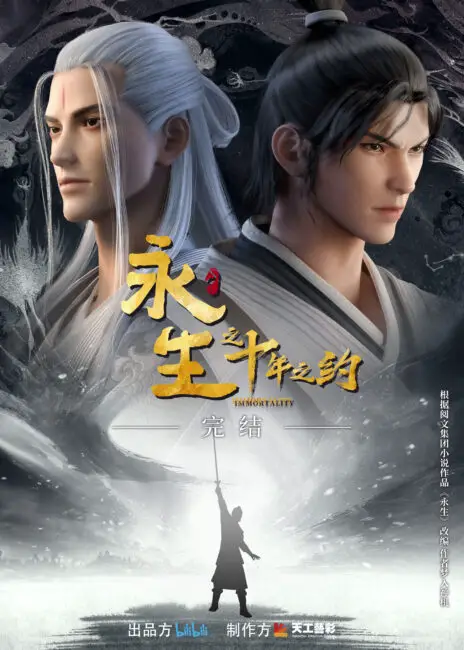 Animation Studio and Release Date
The creative minds behind the previous seasons are returning to bring us Immortality Season 3. Oriental Creative Color will once again spearhead the animation, with Bilibili serving as the chief producer. Fans can expect the same level of quality and dedication that made the first two seasons so memorable.
The Voice Behind the Characters
A crucial element that breathes life into the series is the talented cast of voice actors. Sicen Liu, who lends his voice to Fang Han, has captured the essence of the character impeccably. Wenchao He and Yumeng Zhang, who portray Fang Qingxue and Hong Yi, respectively, add depth to the story with their exceptional performances.
A Glimpse of What's to Come
While the specific release date remains a mystery, the teaser promotional video offers tantalizing hints about what we can expect from Immortality Season 3. The video showcases an older Fang Han, poised for even greater challenges. Fang Qingxue, too, embarks on a journey of self-discovery and growth. Notably, the powerful dragon spirit, Yan, will play a more significant role, aiding Fang Han in his cultivation journey and revealing secrets from his own sect.
What to Do While Awaiting Immortality Season 3?
If you haven't had the pleasure of experiencing the first two seasons, now is the perfect time to dive into Immortality (Yong Sheng). The captivating story and well-crafted characters make it a must-watch for fans of Chinese cultivation donghua. Take the opportunity to immerse yourself in Fang Han's world and follow his extraordinary transformation.
If you're hungry for more donghua with a martial arts flair, don't miss Dragon's Disciple (Long She Yanyi), another thrilling adaptation of Meng Ru Shen Ji's work that promises action-packed adventures.
For those seeking further recommendations, here's a list of top donghua and anime similar to Immortality: Martial Universe, Watch the Sea Strategy, Tales of Demons and Gods, A Record of a Mortal's Journey to Immortality, and Beyond the Ocean. These series offer rich storytelling, epic battles, and characters you'll grow to love.
Read Ahead with the Novel
If you're eager to uncover what lies ahead for Fang Han, consider delving into the novel "Eternal Life," available on various websites specializing in Chinese web novels, such as Novel Updates. Reading the novel can provide insights into the plot's direction and character development before the new season hits the screens.
Immortality Season 3 (Yong Sheng) promises to continue the epic saga of Fang Han's journey towards immortality. With the same dedicated team, talented voice actors, and thrilling storyline, fans can rest assured that the upcoming season will be worth the wait. In the meantime, explore the previous seasons, discover similar series, and dive into the novel to satisfy your hunger for more adventures in the world of cultivation.
Last Updated on September 30, 2023 by Yu Alexius