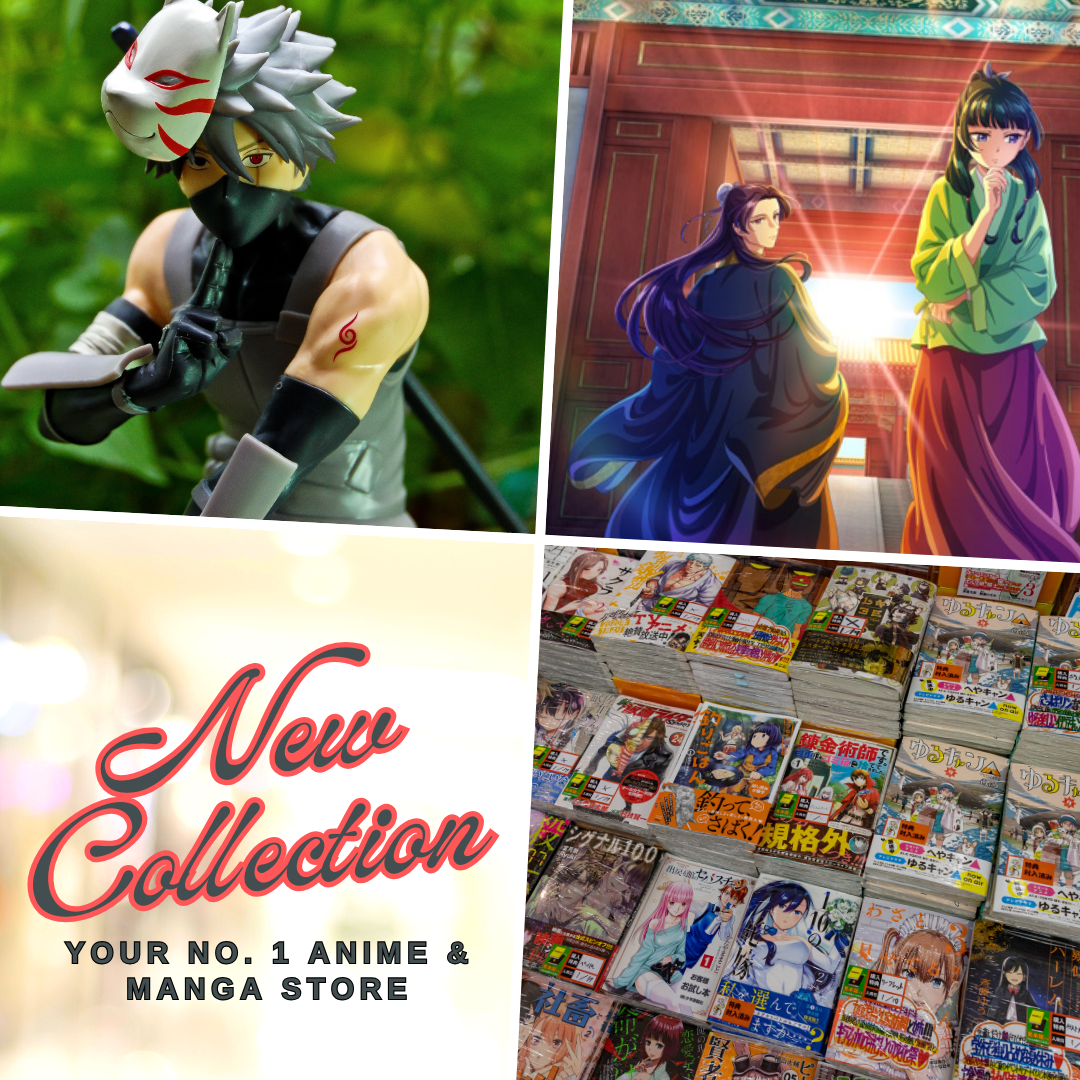 Yong Sheng or Immortality had been one of Bilibili's surprise donghua series of 2022 that had been quite successful and popular since its premiere in January this year. It is another action and fantasy donghua that once again captivated our hearts and minds who are craving true xinxia (Immortal Hero) stories.
The donghua was first released by Bilibili on January 29, 2022 as one of its highly-marketing series at the start of the year along with Dragon's Disciple, The Indomitable, and the Soul of Soldier Master to name a few. It was also released under the title Eternity on Bilibili's Official YouTube Channel.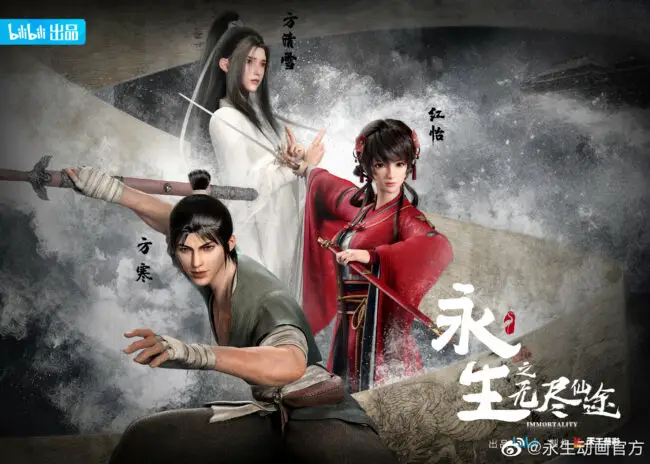 Synopsis
Fang Han, a humble family slave, always held the belief that "I would rather be a beggar than a slave", traversing the world only by himself. With an unyielding stubbornness, he cracked the mystery of supernatural powers and forged his body into an immortal body. He worked hard to step into the fairyland, and eventually became the peak king.

Source: bilibili
Just like any other xinxia and cultivation donghua out there, Yong Sheng follows the same formula and common tropes in the genre, an adventure towards the pinnacle of the cultivation world as he achieved this through sheer hard work, luck, dedication, and the challenges that strengthen him along the way.
In line with this, many fans are actually looking for Yong Sheng Season 2 (Immortality 2) after the series has concluded its first season on April 9, 2022. Well, it's been quite a while since then and we haven't heard new updates yet about it from Bilibili and its animation studio Oriental Creative Color, however, knowing that it is one of Bilibili's popular donghua this 2022; there's a huge chance that it will only be a matter of time until an official announcement is made.
Chinese Anime Like Yong Sheng (Immortality)
Nonetheless, there is also plenty of Chinese anime like Yong Sheng that fans may want to check to further satiate their craving for similar stories. There are many Chinese anime characters that remind you of Fang Han and his journey, and here are some of them from the following series:
Watch the Sea Strategy
Guan Hai Ce | A 2018 action and drama donghua from Tencent. This is a vivid animation that aims to present the gorgeous and rich history of Ancient China to the new generation with a focus on Chinese literature and fictional cliches and highlight the splendid imagination and creativity of their ancestors in the art of warfare, survival, and heroism.
Synopsis
"Guan Hai Ce: Iron Cavalry Xiongguan" tells the story of the ranger Ling Yao and the farmer's young master Ji Kuang, entrusted by the general Mu Xun, the general of Xu Guguan, and their partners to break through the siege of the enemy general Yan Shituo and cross the difficulties and obstacles to the Junshan Kingdom.

Source: Tencent Video
Martial Universe
Wu Dong Qian Kun | The first of the higher fantasy series in this list is Martial Universe, an adaptation of Heavenly Silkworm Potato's xuanhuan novel. A riveting story of revenge and redemption, and adventure that seeks to reach greater heights for a noble cause. The donghua is known for its spectacular fight scenes and high-quality animation, something that fans can expect from its studio, Shanghai Motion Magic.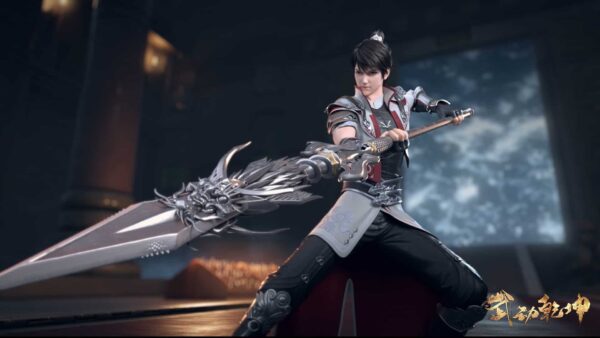 Synopsis
Hailing from a banished family of the Great Lin Clan, when Lin Dong was very young, he watched, powerless, as his talented father was easily crushed and crippled by the overwhelming genius of the great Lin Clan, Lin Langtian. With a despairing father, a heartbroken grandfather, and a suffering family, ever since that fateful day, Lin Dong has been driven by a deep purpose; to take revenge on the man who had taken everything and more from his family. Armed with nothing but willpower and determination, join Lin Dong as he unknowingly discovers a destiny greater than he could ever hope to imagine when he stumbles upon a mysterious stone talisman…

Source: Anilist
Tales of Demons & Gods
Yao Shen Ji | Coming next on the list is one of the longest-running Chinese cultivation donghua, that is Tales of Demons and Gods. An exciting story of starting over again, and doing it better this time around in order to save the people that you treasure the most. In a world of betrayal and politics, how will you survive and rectified what has already transpired? Tales of Demons and Gods could definitely bring these cliches to great heights.
Synopsis
In his past life, although too weak to protect his home when it counted, out of grave determination Nie Li became the strongest Demon Spiritist and stood at the pinnacle of the martial world. However, he lost his life during the battle with the Sage Emperor and six deity-ranked beasts. His soul was then brought back to when he was still 13 years old. Although he's the weakest in his class with the lowest talent, having only a red soul realm and a weak one at that, with the aid of the vast knowledge that he accumulated from his previous life, he decided to train faster than anyone could expect. He also decided to help those who died nobly in his previous life to train faster as well. He aims to protect the city from the coming future of being devastated by demon beasts and the previous fate of ending up destroyed. He aims to protect his lover, friends, family, and fellow citizens who died in the beast assault or its aftermath. And he aims to destroy the so-called Sacred family who arrogantly abandoned their duty and betrayed the city in his past life.

Source: Anilist
The Legend of Qin
Politics, grand scheme, and adventure; The Legend of Qin is one of the most spectacular journeys from any Chinese animation that you could ever find. The story follows the story of a single boy and how his existence will play an important role in the power struggle of an insatiable empire, and the different factions that sit beside it and those that went against it.
A Record of a Mortal's Journey to Immortality
Here's another donghua that can be considered a real xinxia story, just like Yong Sheng, A Record of a Mortal's Journey to Immortality is a journey towards the peak of the cultivation world through sheer hard work, luck, and wit of the main character who had no special talents but always strives to survive and grow no matter how dire the circumstances are.
Perfect World
Wanmei Shijie | Quite similar to Martial Universe, Perfect World is a story of revenge and adventure. Shattering mountains to get stronger, defeating powerful foes, and gaining allies along the way, Perfect World is definitely one of the best Chinese cultivation donghua in recent years that have its own appeal and unique narrative than the others.
Mirror: Twin Cities
Jing: Shuang Cheng | Every cultivation story purely revolves around politics, but sometimes, it is also an exciting story of adventure and a quest for something greater. Mirror: Twin Cities is both a dramatic and action-packed story that thrives on the mystic vibes in its narrative and the politics that comes with it.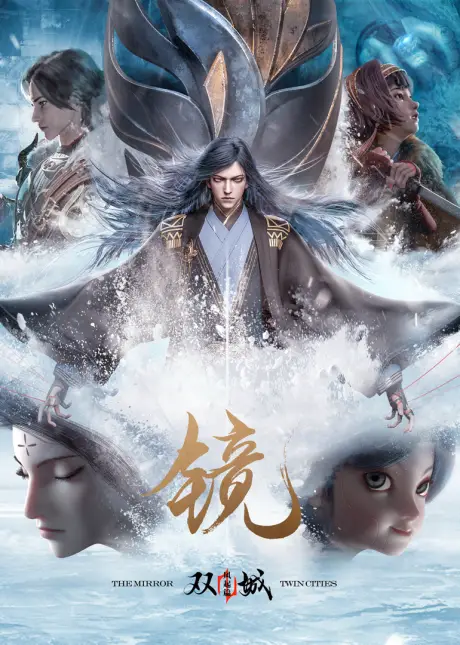 Synopsis
In order to escape the chaotic world, Na Sheng, an enthusiastic and cheerful Hmon girl, journeyed far and long seeking the home of her dreams, Yunhuang. But is Yunhuang really the fabled paradise of Taoyuan? With every step deeper into Yunhuang, scenes of strange and disturbing blood rain unfold; legendary figures with distinctive personalities compete on the stage, performing scenes of poignant and moving tales of myth.

Source: Anilist
Legend of Nine Nights
Jiu Ye Shen Chuan | A series from Yi Chen Animation, the studio behind donghua like Against the Sky Supreme, This is a rather decent story with some action and fantasy beautifully blended together.
Battle Through The Heavens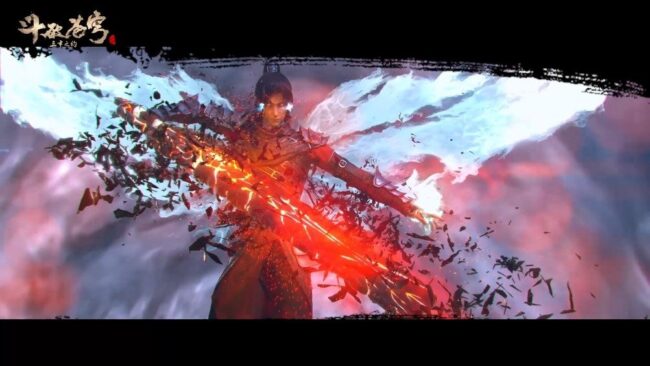 Doupo Cangqiong | Here's one of the best and most popular Chinese anime in recent years, Battle Through The Heavens is always a top pick for fans of Chinese animation who are looking for an exciting and action-packed cultivation story. Adapted from a novel by the same author as Martial Universe, Battle Through The Heavens follows the journey of its main character Xiao Yan towards godhood which only started as a simple revenge story to someone who brought shame to his family.
Beyond the Ocean
Si Hai Jing Qi | When history and fantasy were gorgeously combined, Beyond the Ocean is probably one of its outcomes. This 2018 donghua from iQIYI is a beautiful story of adventure with every bit of mystery and fantasy embedded in every element of the series.
Last Updated on August 25, 2022 by Yu Alexius