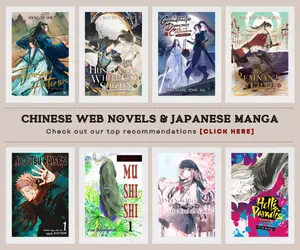 There's a new 3D donghua that fans of the action and fantasy genre will definitely want to check, and that is Yong Sheng or also known as Immortality, a rather generic title that may bring generic xinxia and wuxia story but is still worth checking out. Nonetheless, Yong Sheng looks fantastic based on its available teasers trailers and it boasts some amazing martial-arts moves that we often see from any wuxia films and series from China.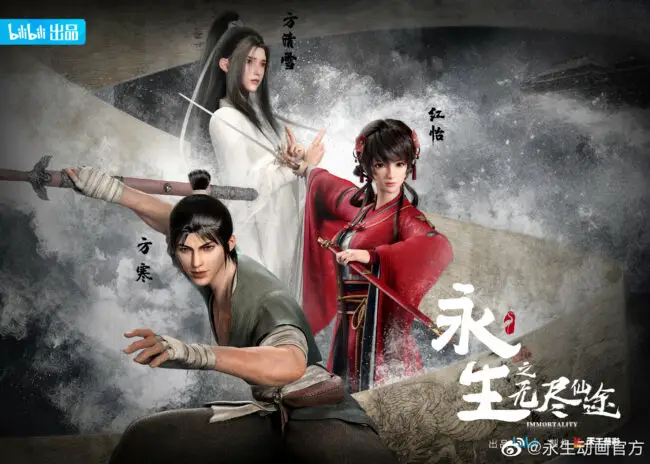 Immortality (Yong Sheng) Donghua Overview
This new series is one of the 3D donghua that wuxia and xinxia fans should keep an eye on in 2022. It was adapted from a novel of the same title by Meng Rushen Ji, who also wrote other novels that have been green-lit for donghua adaptation such as Dragon's Disciple (Long Shen Yanyi), and Yang Shen – all three are produced and part of Bilibili's 2022 donghua lineup.
Synopsis
Fang Han, a humble domestic slave grew up with the belief that "I would rather be a beggar than a slave", relying only on his own power to move between the world and the earth. Relying on a stubborn will to break through the mystery of supernatural powers, he forged his physical body into an immortal body. Efforts to step into the path of immortality step by step, and eventually become the king who sits at the peak of the world.
Animation Studio & Release Date
Oriental Creative Color is serving as the animation studio for Yong Sheng's donghua adaptation. The studio is known for its works on Katu and the long-running donghua series The End of Awakening. Yong Sheng's release date is scheduled on January 29, 2022, and it will air for 12 episodes until April 9, 2022.
Voice Cast Members
The donghua features new and familiar names in their list of voice actors and actresses who will give life to the characters of the series as follows:
Sicen Liu as Han Fang
Wenxiao He as Qingxue fang
Qing Liu as Qingwei Fang
Meng Liu as Lie Fang
Zhao Chen as Zeshan Fang
Yumeng Zhang as Yi Hong
Yifan as Kang Liu & Fen Hong
Lei Ao as Tiandu Hua
Lifeng Lu as Jiankong Yuan
Jing Li as Shitai Jin
Cong Liu as Yan
Zhengjian Guo as Molin Wang
Nuo Cai as Mo Shijie
Jian Zhou as Bao Qinwang
Trailers & PVs
The production committee of the donghua has unveiled several teaser trailers for the series which highlights some fight scenes to watch out for from it as well as a backstory of the main protagonist.
Where to Watch Yong Sheng?
The donghua will be streamed on its official page on Bilibili, and fans can also get direct updates and news about the series on its official Weibo page:
Now, this is another show that avid Chinese anime viewers should add to their list of favorite martial arts and cultivation stories. There's a huge dosage of Chinese elements that involves wuxia (martial arts) in it. Aside from Yong Sheng, Bilibili is also scheduled to release some more new titles this January such as the comedy shows Busted! Darklord., and Flowers Bloom Beautifully; as well as the action-adventure The Soul of the Soldier Master which already premiered last January 4.
Last Updated on September 30, 2022 by Yu Alexius