Heavenly Delusion, also known as Tengoku Daimakyou, is a horror and thriller anime adapted from a manga of the same name by Masakazu Ishiguro. It is animated by one of my favorite anime studios, Production I.G. (the studio behind Haikyuu!!, Fena: Pirate Princess, and Moriarty the Patriot).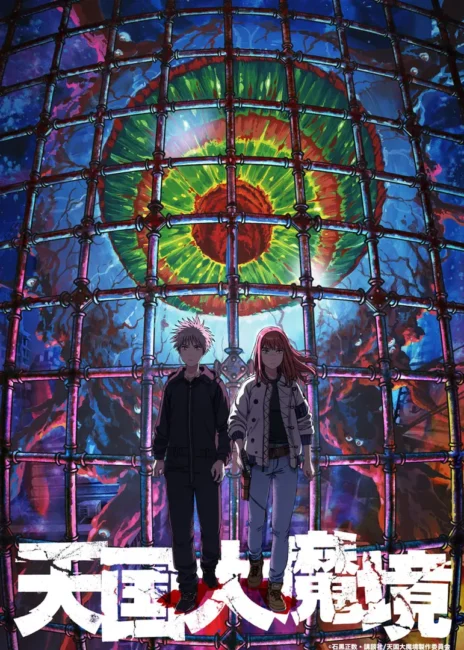 The anime adaptation of Heavenly Delusion premiered on April 1, 2023, and has been praised for its stunning animation and captivating storyline. Directed by Hirotaka Mori with a series composition by Makoto Fukami, the 13-episode anime features talented voice actors such as Gen Satou, Sayaka Senbongi, Hibiku Yamamura, and Misato Fukuen.
If you are a fan of horror anime and have been eagerly waiting for a series that can bring the right mix of horror, mystery, suspense, and animation, then Heavenly Delusion is one to watch.
Furthermore, we've compiled a list of top recommended anime that are similar to Heavenly Delusion. So, without further ado, let's dive into the world of horror anime and explore some spine-tingling shows.
The Promised Neverland
Initially, my best anime of 2019, The Promised Neverland follows Emma, Norman, and Ray, three orphans living in the Grace Field House. They uncover a dark secret about the world beyond their home, leading to a thrilling and suspenseful story.
The anime has received positive reviews for its unique plot, engaging characters, and breathtaking animation. Though, here's a warning, only the 1st season was able to deliver a satisfying ride. I often convinced myself that the 2nd season didn't exist at all.
From the New World
From the New World, or Shinsekai Yori in Japanese, is a unique anime that takes place in a world where psychokinesis has become a reality for a portion of the population. The anime follows 12-year-old Saki and her friends as they learn to control their newfound powers in a society with complex rules and secrets. However, as they begin to question the fate of those without powers and delve deeper into the secrets of this world they lived in, they discover dark truths about their supposed utopia.
What makes From the New World similar to Heavenly Delusion is its exploration of a seemingly perfect society with a dark underbelly. Additionally, they both feature strong themes of suspense and horror, keeping viewers on the edge of their seats. The unique and complex world-building in both anime also adds to the overall experience.
GOD EATER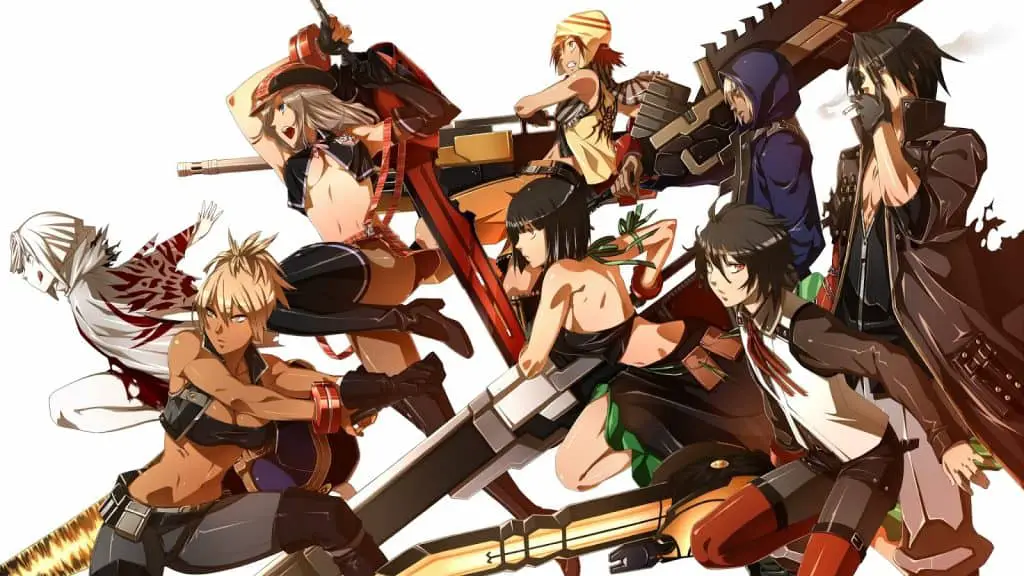 This Japanese anime takes place in the year 2071 when unknown life forms called "Oracle cells" begin to consume all life on Earth. The aragami, as they are called, prove to be immune to conventional weapons, causing urban civilization to collapse, and humanity to be driven towards extinction. However, there is still a glimmer of hope left.
The development of "God Arcs," living weapons that incorporate Oracle cells, led to the organization of their wielders into an elite force known as "God Eaters." They fight a desperate war in a world ravaged by mad gods. Similar to Heavenly Delusion, GOD EATER creates a sense of horror and suspense as humanity fights for survival against seemingly unbeatable foes.
Patema Inverted
This had been among my favorite anime films a decade ago, Patema Inverted is a sci-fi adventure that follows the story of Patema, who lives in an underground village where people must wear protective clothing and avoid a designated "danger zone." Despite the warnings, Patema is drawn to explore the forbidden area, where she discovers a strange phenomenon that sends her tumbling into the surface world.
There she meets Age, a boy from a technologically advanced society that is also grappling with its hidden truths. Together, the two must navigate their differences and work to uncover the secrets that connect their worlds. Like Heavenly Delusion, Patema Inverted deals with themes of exploring the unknown boundaries set by the world the characters lived in, and uncovering what lies beyond it.
Made in Abyss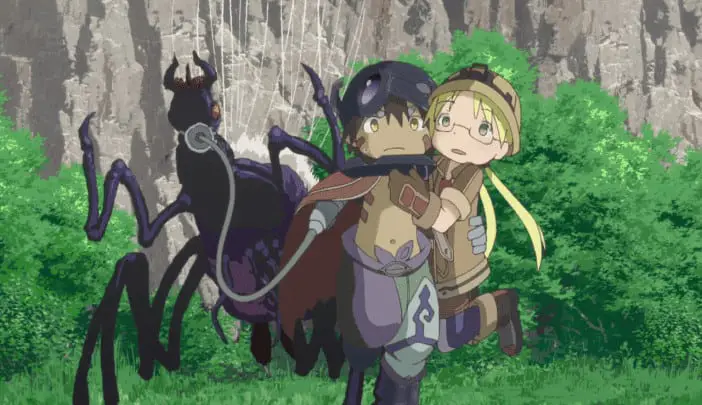 Made in Abyss is a Japanese anime set in a mysterious world filled with incredible creatures and ancient relics. It follows the story of Riko, an orphan girl who dreams of becoming a Cave Raider like her mother. One day, while exploring the Abyss, she discovers a robot boy and sets out on an adventure to uncover the secrets of the Abyss. The anime is similar to Heavenly Delusion in that it features a dark and mysterious world filled with unknown dangers and unexpected twists. For fans of heavy drama and astonishing world-building, Made in Abyss is a series that you shouldn't miss.
Related Post: 10 Anime Like Made in Abyss That Promises to Bring Fantasy and Adventure Together
Sabikui Bisco
This anime follows Bisco Akaboshi, a skilled archer and wanted criminal, on his quest to find the legendary Sabikui mushroom, which can supposedly devour rust and save Japan's post-apocalyptic wasteland. Along the way, he is joined by a giant crab and a young doctor. The trio faces many challenges and obstacles as they journey through the dangerous landscape in search of the elusive mushroom.
The similarity between Sabikui Bisco and Heavenly Delusion is that both anime feature unique and creative worlds that are distinct from our own. Both anime were set in post-apocalyptic Japan. Both shows also follow unlikely groups of characters on a perilous journey to uncover the truth behind their respective worlds.
Seraph of the End
Seraph of the End is a dark fantasy anime set in a post-apocalyptic world where a mysterious virus has wiped out all humans except children who are then taken captive by vampires. The story follows Yuichiro Hyakuya, a young human boy who, after witnessing the death of his family at the hands of vampires, vows to become strong enough to defeat them and free humanity from their grasp.
One similarity between Seraph of the End and Heavenly Delusion is the theme of a group of young people fighting against powerful entities. In both stories, the main characters are faced with impossible odds and must use their skills and determination to overcome the challenges in front of them. Additionally, both anime feature dark and often violent themes, as well as complex characters with their struggles and motivations.
Kabaneri of the Iron Fortress
This absolutely gorgeous anime from WIT Studio is an anime not to be missed at all. Kabaneri of the Iron Fortress is an anime series set in a post-apocalyptic world where humans must defend themselves against zombie-like creatures known as Kabane.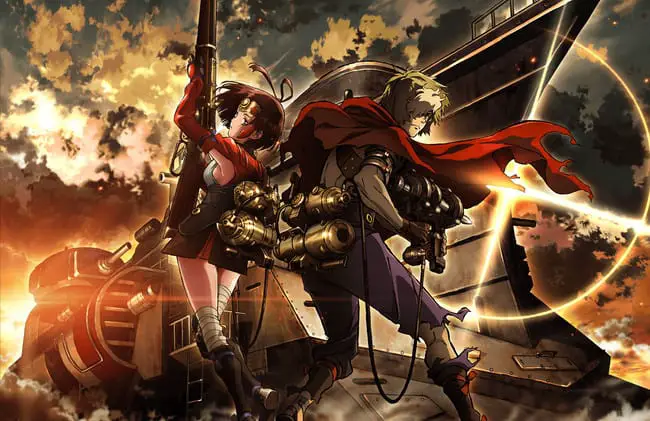 The story follows a young inventor named Ikoma, who seeks to create a weapon to defeat the Kabane and protect his fellow humans. Along the way, he meets a mysterious girl named Mumei, who has her secrets to uncover.
Kabaneri of the Iron Fortress shares similarities with Heavenly Delusion in terms of its post-apocalyptic setting and the struggle of its characters to survive a deadly threat. Both anime series also features characters who possess unique abilities or weapons to fight against the enemy, as well as a sense of mystery surrounding the origin and true nature of the threat they face.
Cagaster of an Insect Cage
Cagaster of an Insect Cage is a post-apocalyptic anime set in a world where a mysterious disease called "Cagaster" has turned people into giant insects.
The story follows the adventures of Kidou, a young exterminator, and his friend Ilie, a Cagaster survivor who possesses a unique ability to communicate with insect-human hybrids. Together, they embark on a journey to uncover the truth behind the origin of the disease and find a cure.
Baoh
Baoh is an anime OVA that follows the story of Hashizawa Ikuroo, a young man who becomes a host to a genetically engineered parasite called "Baoh". The Baoh parasite grants its host superhuman abilities and makes them virtually indestructible.
However, Hashizawa manages to escape from the organization that created the parasite, along with a girl named Sumire who has precognitive abilities. Together, they must evade the organization's attempts to recapture Hashizawa and use the Baoh parasite for their sinister purposes.
Last Updated on April 27, 2023 by Yu Alexius