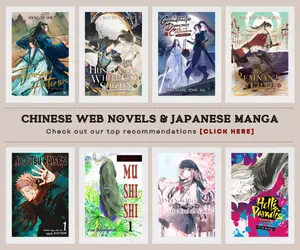 The heartbreaking yet exciting ride of Made in Abyss had been giving us so many feels and adrenaline rush this summer as the 2nd season of the beloved anime keeps on showcasing what secrets and stories the almighty and unfathomable Abyss still holds.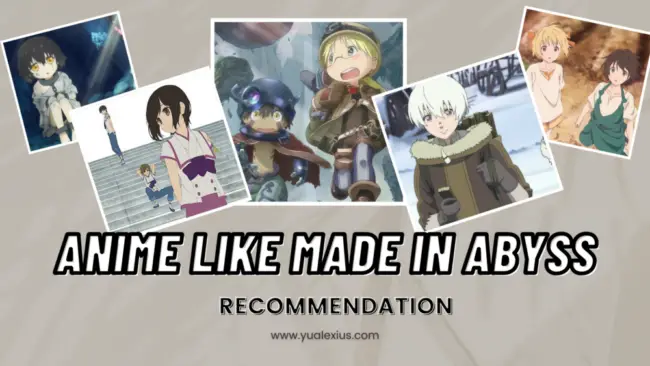 Made in Abyss Season 2: The Golden City of the Scorching Sun seems to offer another fragile and heartwrenching story that will further challenge Riko and her friends as they discover further mysteries hidden deep within the darkness of the Abyss. This chapter of the story highlights the tragic fate of the group of people who went to the 6th layer of the Abyss.
Since the summer 2022 lineup season is almost over, many of us might have been asking for anime like Made in Abyss that brings similar vibes and elements to our watching habits. Therefore, I came up with this list of several anime that you must watch if you enjoyed or got heartbroken with Made in Abyss. Here's a warning though, prepare some tissues and please strengthen your heart and soul.
The Ancient Magus' Bride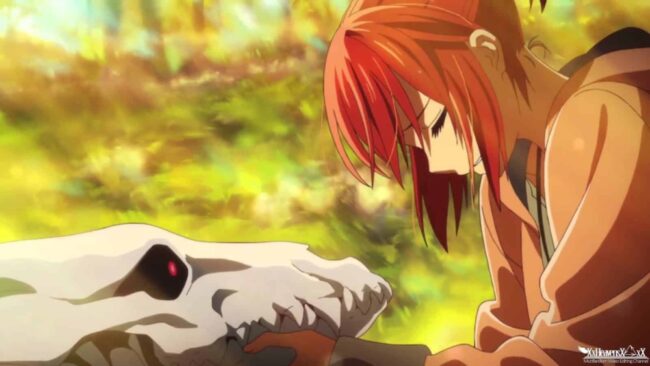 This list is in random order and I'll start it with a bit of positivity. The Ancient Magus' Bride is a fantasy story that follows the journey of Chise who was adopted by the powerful mage Elias and later became his student. A dramatic ride of finding one's purpose and rediscovering oneself through a magical narrative.
From the New World
The first thing that comes into my head upon watching Made in Abyss back in 2017 was the spectacular yet hauntingly beautiful experience of watching From the New World. Both anime shows that everything doesn't look like what it seems on the surface. In the case of From the New World, it thrives in its rich and gorgeous world-building with a compelling tale to tell of humanity's moral standards and the quest for survival. I must say that From the New Word is one of those god-tiers anime when it comes to storytelling and world-building.
Somali and the Forest Spirit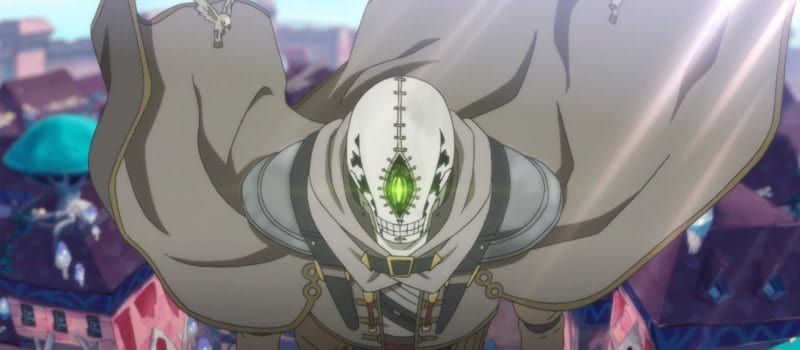 Not as depressing as Made in Abyss but Somali and the Forest Spirit will give us one of the best fantasy-adventure anime when it comes to world-setting and how gorgeous the visual experience is. A story of a human child found by a golem who's reaching the end of his life, while waiting for his demise, the golem embarks on a journey in search of human settlement yet in the process what they found is a familial relationship in the presence of one another and new friends they met along the way.
Related Post: 10 Anime Like Somali and the Forest Spirit
To Your Eternity
If there's any heartbreaking anime as Made in Abyss in this list, then, I'll have to vouch for it all in To Your Eternity, the anime itself is a journey – of learning, living, discovering, finding purpose, or witnessing how humanity itself evolves through the very circumstances that were thrown at us by life.
Mushishi
Here's my 2nd favorite anime of all time, Mushishi follows the journey of Ginko, the titular mushishi who travels from place to place and interacts with people who had been afflicted by mushi, invisible beings that sit at the foundation of life. In the process, we get to learn about various mushi and also the story of the people that get entangled with them.
Children of the Whales
Heartbreaking yet gorgeous, Children of the Whales is a beautiful contradiction. An anime like Made in Abyss with its own unique world setting where a floating fortress in the sea of sand houses exiled children with special abilities. If the destiny of the fortress they called home is to be destroyed, are they going to rise to the situation and fight for it, or succumb to its doom? Either way, Children of the Whales is a visual spectacle with tons of drama unfolding in every corner.
Tower of God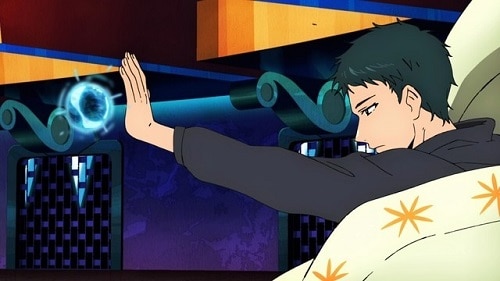 If Made in Abyss is a journey down the endless pit, the Tower of God is the adventure of conquering each floor as the main characters climb the enormous tower that is said to grant what the climbers desire. The journey is challenging, heartbreaking, and exciting filled with new meetings and partings as well as betrayals.
Related Post: The Strongest Characters from "Tower of God" Anime Series
Girl's Last Tour
It feels like the story at the end of the world, Girl's Last Tour is both a sad, heartbreaking and enchanting ride as it tells the story of two girls who had been traveling in a desolate world and find happiness in the simplest things they can have. It shows that even if life is hopeless, we just need to keep on moving forward and enjoy what life has to offer.
Grimgar of Fantasy and Ash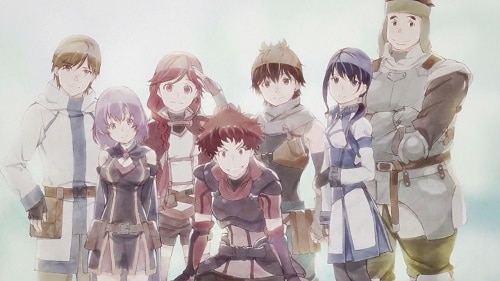 Quite a unique isekai anime, Grimgar of Fantasy and Ash brings so much drama just like Made in Abyss. In a world where the main characters seem to be powerless and fantasy is more grounded instead of having overwhelming superpowers to help them. Here, we have a group of friends, adventures who form a party and struggle to survive in this new world they called Grimgar. Well, it is like an isekai to an MMORPG game in a nutshell with no plot armor.
A Lull in the Sea
I think this anime is quite similar to Made in Abyss in the sense that it tackles human connections. Just like how Riko's fate intertwined with people she had met, the same can be said of the main characters of A Lull in the Sea as it features true bonds of love and friendship despite so many odds.
Last Updated on January 24, 2023 by Yu Alexius