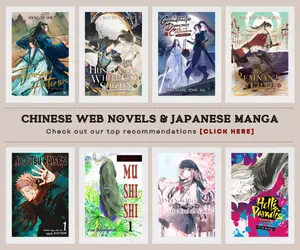 If you're a fan of mystery, suspense, romance, and the supernatural, then you're in for a treat with the new Chinese anime "Aiyou De Mishi" (also known as "XY: Aiyou's Secret Room"). Produced by Pencil Lead Animate (Lingsanwu Animation, the studio behind Memory of Chang an) with Bilibili, and set to release on April 12, 2023, this donghua promises to captivate its audience with its unique and intriguing storyline.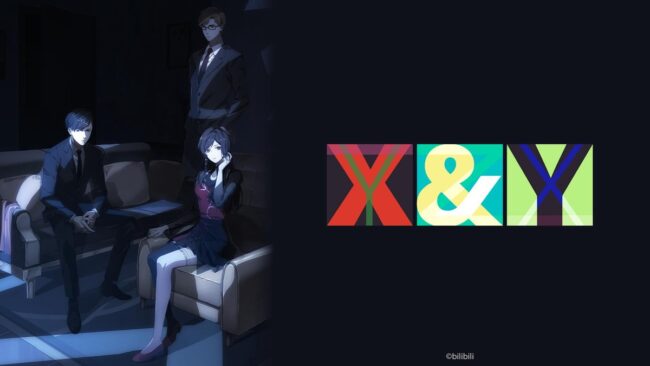 The plot revolves around Yan Yuechu, who returns to his hometown and becomes fascinated with Xu Aiyou, the owner of XY Escape Room. As he gets to know her better, Yan Yuechu is thrust into a world of strange escape room illusions and mysterious events that seem to revolve around Xu Aiyou. Along the way, Yan Yuechu uncovers the truth behind his lost memories and the mastermind behind the strange occurrences.
Now, if you've watched the show and you're now looking for similar anime and donghua to Aiyou De Mishi, then you're in luck! In this post, we've compiled a list of 10 recommended titles that share similar genres and themes with "XY: Aiyou De Mishi."
Top 10 Donghua and Anime Like Aiyou de Mishi
These shows will keep you hooked with their supernatural romance, hidden secrets, and mysterious plotlines. So, without further ado, let's dive into our list of Aiyou De Mishi's similar anime and donghua!
Twin Spirit Detectives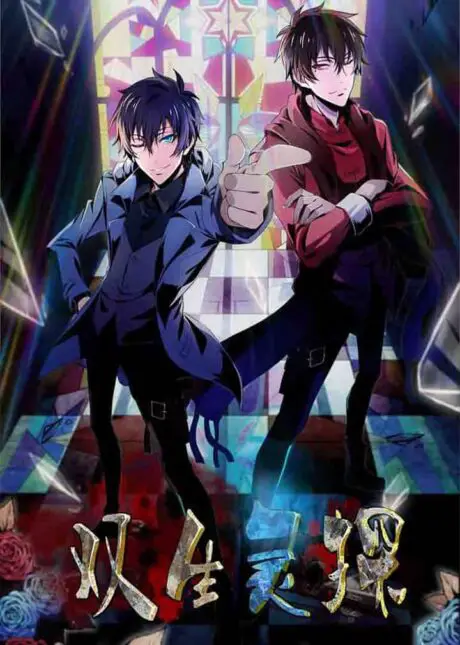 This donghua follows the story of the twin brothers Ling Xiaoyu and Ling Xiaotian, who possess supernatural abilities that enable them to solve mysterious cases. They run a business called "Spiritual Detective Agency" and investigate supernatural cases. Similar to Aiyou de Mishi, this donghua features supernatural elements, solving mysteries, and uncovering hidden secrets.
Link Click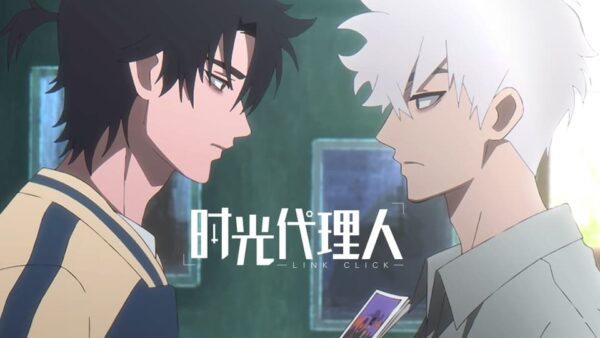 Also known as Shiguang Daili Ren, it follows the story of two men with unique abilities, Cheng Xiaoshi and Lu Guang, who run a seemingly ordinary shop called "Time Photo Studio." However, the entrance looks abandoned and the duo's abilities are put to the test when they receive customers' requests to enter their photos. In their attempts to fulfill their client's wishes, unexpected events and secrets are uncovered, much like in Aiyou De Mishi. The donghua is filled with supernatural elements, and the characters must solve riddles and overcome challenges to reach their goals.
Related Post: 10 Facts About Link Click That You May Need to Know
Order Designer
"Order Designer" is a Chinese anime about a mobile game designer named Ye Yinyi who discovers that monsters from his game have started appearing in real life. He sets out to investigate the mysterious phenomenon and ends up teaming up with a group of powerful gamers to fight against the monsters. The anime is similar to "Aiyou de Mishi" in that both feature characters who are unexpectedly pulled into the unknown and must navigate new challenges in order to succeed.
Face on Lie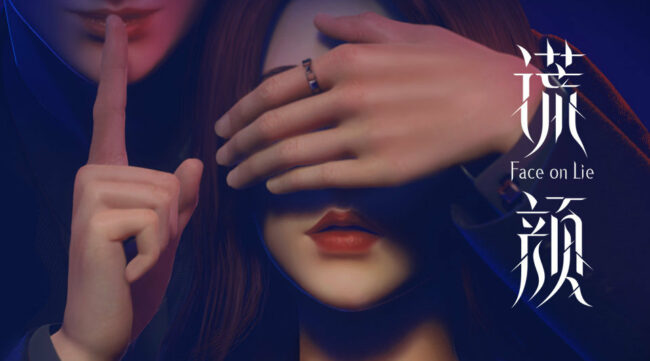 Face on Lie is a donghua that follows the story of Yuxi, who undergoes plastic surgery to become beautiful after being discriminated against for her looks. However, as she tries to find happiness through her new appearance, she realizes the dark truth behind the surgeon and clinic that helped her. Similar to Aiyou de Mishi, the donghua features mystery and drama, and investigations that uncover hidden secrets, with a touch of darkness and mystery.
Pet Shop of Horrors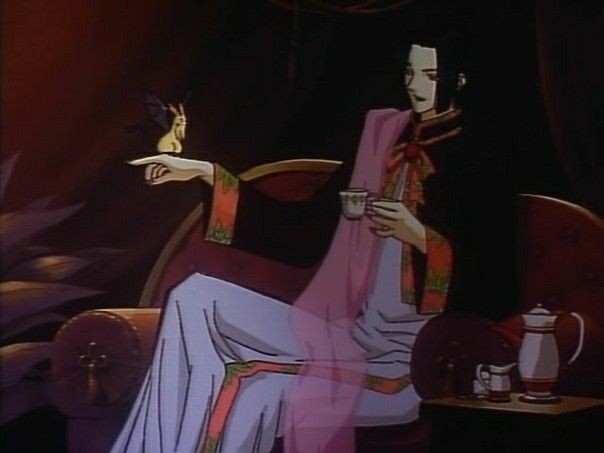 This anime revolves around Count D, the owner of a pet shop that sells exotic animals. However, the pets have a supernatural twist to them, and they often come with a warning. Similar to Aiyou de Mishi, Pet Shop of Horrors involves supernatural creatures and hidden secrets that promise to bewilder the audiences.
Summertime Render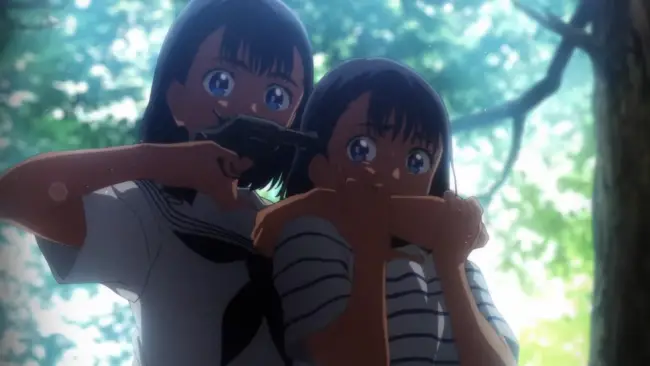 Summertime Render is a sci-fi anime that revolves around Shinpei Aijiro's return to his hometown for the funeral of his childhood friend, Ushio Kofune. His best friend, Sou Hishigata, believes there's more to Ushio's death and fears for the safety of those around him. Similar to Aiyou de Mishi, Summertime Render is a suspenseful story that features hidden secrets and mysteries surrounding the deaths. The anime also explores the supernatural and touches on themes of life and death.
Death Parade
This anime takes place in a mysterious bar that serves as a gateway to the afterlife. Whenever two people die at the same time, they are sent to the bar and forced to play a game that will determine their fate. Decim, the bartender, oversees the games and judges the souls of the players. Like Aiyou De Mishi, Death Parade features supernatural elements and a story that will keep you on the edge of your seat.
Higurashi: When They Cry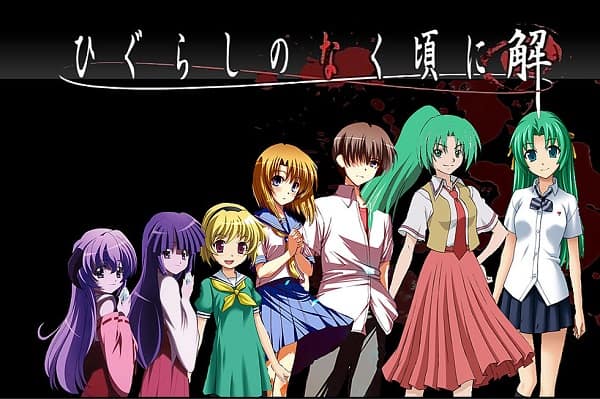 This anime follows a group of friends who live in a peaceful rural village. However, the village is plagued by a series of mysterious deaths and disappearances, and the friends begin to suspect that there is more going on than meets the eye. As they investigate the secrets of the village, they find themselves drawn into a web of conspiracy and murder. Higurashi: When They Cry is similar to Aiyou De Mishi in that it features a horrifying mystery that slowly unravels over time.
ERASED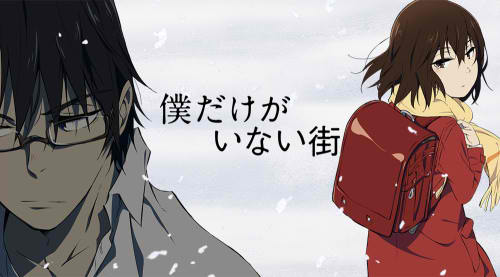 This anime follows the story of Satoru Fujinuma, a struggling manga artist who possesses the ability to go back in time and prevent tragedies from occurring. When his mother is murdered, he goes back in time to his childhood in order to prevent her death and uncover the truth behind a series of child kidnappings that happened in his hometown. ERASED features a gripping mystery and a time-traveling element, and shares some similar tropes to Aiyou De Mishi.
Beautiful Bones: Sakurako's Investigation
This anime follows the story of Shoutarou Tatewaki, a high school student who becomes interested in forensic science after meeting the beautiful and mysterious Sakurako Kujou. Together, they investigate various mysterious cases involving human bones. Like Aiyou De Mishi, Beautiful Bones: Sakurako's Investigation features a gripping mystery that slowly unravels over time.
These anime and donghua recommendations are the top picks for viewers who enjoyed the supernatural romance, hidden secrets, and mystery elements of Aiyou De Mishi (XY: Aiyou's Secret Room). From the thrilling and suspenseful storylines of Twin Spirit Detectives and Higurashi: When They Cry, to the dark and intriguing worlds of Pet Shop of Horrors and Death Parade, these shows are sure to keep you hooked from beginning to end.
Whether you are searching for more Chinese anime like Aiyou De Mishi or simply craving a new mystery to solve, these recommendations are guaranteed to deliver. So, sit back, relax, and get ready for a binge-worthy experience with these Aiyou De Mishi similar anime.
Last Updated on April 18, 2023 by Yu Alexius