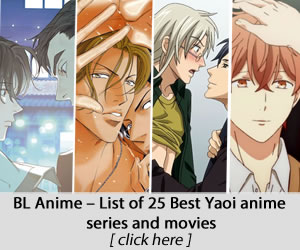 With the Chinese animation industry keeps on growing, it is not surprising that not only the quality of animation and storytelling had been improving but every element that comes along with it. We can somehow conclude that Chinese anime (donghua) are getting there in giving us all that package that we all crave.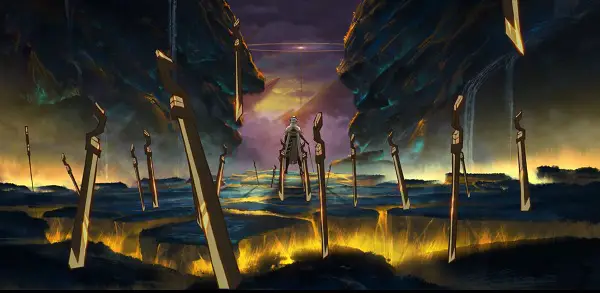 One of the elements that usually gives us either a good or bad impression when watching donghua, even in Japanese anime is the opening theme song. It is like the welcoming vibe of what the story has in store for us. That is why I think, having a lit or great opening theme is a huge plus point, but not necessarily, an element where all the budgets of the show should be invested at.
Several years ago, I've published a list of 10 Chinese anime opening themes that I thought were the best at that time. Now, looking back at it, I've realized how much the Chinese animation industry has been involved in terms of making animated opening sequences. I must say that it must've been still in the experimental stage but it sure has improved a lot since we do have plenty of donghua opening themes that can stand on their own even against the best Japanese animation could offer.
There are several Chinese anime openings that I can think of when we talk about the best. But I have here 5 donghua with absolute bop, lit or epic opening theme and animated sequence that deserves so much praise and attention.
Best Chinese Anime (Donghua) Opening Theme
Spare Me, Great Lord! OP (Not Easy to Disturb)
What a blast! The opening theme for the Chinese anime Spare Me, Great Lord! (Da Wang Rao Ming) which took the anime community by surprise and had been a huge hit catching the attention of even non-donghua viewers. Visual-wise, this is one of the most breathtaking animated opening themes we could ever have. It was done solo by Hiromatsu Shu (real name Zhou Haosong) who is famous for his works on other Japanese anime such as Decadence, Fire Force, and Wonder Egg Priority. The theme song was called Not Easy to Disturb and it was performed by virtual idol Aza.
Link Click OP (Dive Back in Time)
One of the biggest crazes in 2021 among donghua viewers is the lit opening theme of Link Click (Shiguang Daili Ren) which was considered by many as the best donghua of that year. What makes Dive Back in Time by JAWS a great and unique opening theme for a Chinese anime is that it was sung in English, with a modern beat as opposed to the traditional ballad sound of many donghua out there.
Fog Hill of Five Elements (No Fear of the Deep Ocean)
Coming next is the enchanting opening theme for Fog Hill of Five Elements (Wu Shan Wu Xing), the donghua that many considered to be the peak of a Chinese action anime. The opening was beautifully animated with the titular five envoys of five elements shown in their mighty elemental stance with the song No Fear of the Deep Ocean which was performed by the donghua's creator and director, Lin Hun.
Dragon Raja OP (Ivory Tower)
Next is the first Chinese anime opening theme by Hiroyuki Sawano. Who would ever expect that one of the gods of Japanese anime theme songs will compose a song for a donghua? The Chinese anime is called Dragon Raja (Long Zu), adapted from one of China's most successful web novels of the 21st century. The song is called Ivory Tower and was composed by Hiroyuki Sawano featuring Senna Rin's voice. It highlights the unique rhythm that we often found in many works of Sawano-sensei.
The King's Avatar OP1 (Xin Yang)
Here's the donghua that started all of this crazy fever towards Chinese animation several years ago, The King's Avatar (Quan Zhi Gao Shou) which paved the way to the entrance of donghua to the international arena. The first ever opening theme for The King's Avatar embodies the spirit of the donghua itself, it was titled Xin Yang and sung by Zhang Jie, the voice actor behind the main character Ye Xiu.
Honorable Mentions
Outside of these 5 Chinese anime opening themes, there are several shows with absolutely stunning OPs worth mentioning in this post such as the epic vibe from The Founder of Diabolism. The first theme song of The Founder of Diabolism called Zui Meng Qian Chen by Terry Lin was fantastic, while the opening theme for its 3rd season, Ru Xu by Terry Lin, simply sounds magical.
Moonlight by Anson Hu, the anime theme song of the long-running and classic Chinese anime Qin's Moon is a remarkable song which had been used since the donghua was released in 2007 until now.
Other memorable Chinese anime opening themes are those from the inseparable Soul Land and Battle Through The Heavens, both 3D donghua had been standing at the peak of Chinese animation as among the most-watched series in recent years. Soul Land's opening gives off that nostalgic yet upbeat feel, while Battle Through The Heavens had been giving us all energetic vibes from its ever-dynamic opening themes whenever we get new seasons from it.
Do you have any other Chinese anime opening themes that you would like to be mentioned or added to this list? There are plenty of others out there, for example, my personal favorites from Thousand Autumns, Heaven Official's Blessing, and The Island of Siliang are all good too. So, share your thoughts with us in the comment section below and drop your favorite donghua opening themes too.
Last Updated on September 18, 2022 by Yu Alexius