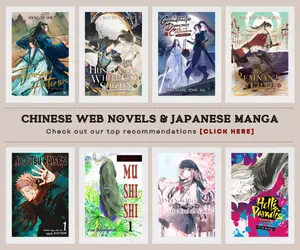 A creation by Jiangnan, one of China's most prolific authors will come to life this 2022 as a donghua and that is Dragon Raja or Long Zu. It is one of Tencent's most anticipated Chinese anime of 2022 and many fans are waiting for it because of the popularity of the novel which spawned several adaptations in various mediums such as manhua and video games.
Dragon Raja is one of the few donghua from Tencent airing this August alongside Non-Human Season 6 and Jade Dynasty. It offers a rather refreshing break from all the cultivation-related donghua and instead brings the viewers to an urban fantasy setting filled with action and drama set in the modern world.
Synopsis
Lu Mingfei never expected to live an extraordinary life. He was content with his average achievements and took pride in his skill in Starcraft. However, all that is upended when he suddenly receives a scholarship to study in Chicago at a place called Cassell. It all seems too good to be true, this can only be a scam! Little does he know, that when he does eventually accept the offer, it is but the beginning of the rest of his life, and the college's obscurity will be the least of his concerns once they start telling him about the dragons…
Dragon Raja is scheduled for release on August 19 and for those avid fans of Chinese animation who also wish to explore more stories that share similar elements to it, we have come up with these Dragon Raja anime recommendations that you should start adding to your watchlist now.
Anime Like Dragon Raja – 10 Must-Watch Recommendations
A Herbivorous Dragon of 5,000 Years Gets Unfairly Villainized
First on the list is the new anime of 2022 from Studio LAN called A Herbivorous Dragon of 5,000 Years Gets Unfairly Villainized which promises to bring action and comedy all together. Imagine being a vegan dragon but ended dubbed as a villain because of the mischievous action of unlikely guests? Now, that sounds hilarious and interesting.
Dragon Drive
Quite similar to Dragon Raja in many aspects, Dragon Drive is a Japanese anime in 2002 that revolves around a guy named Oozora Reiji who does things half-heartedly as he only wishes for a normal and ordinary existence. But his quiet and sloppy life change when he gets to know this virtual reality game called Dragon Drive, hence the name of the anime – as it proves to be more than what meets the eye and he must fight for the sake of mankind's survival.
Dragonar Academy
This is one of the anime like Dragon Raja that I am quite amused to have on this list. It feels like everything about this anime is very similar to Dragon Raja but it has its own magic too. Just like Lu Mingfei from Dragon Raja, the MC in this anime is Ash Blake who is quite far from being the ideal protagonist but amidst all of these, he has proven that he is more than enough and capable of leading a heroic adventure.
Panzer Dragoon
Panzer Dragoon is an anime based on a video game, quite similar to Dragon Raja which had been adapted into one. It tells the story of dragons fighting, and a rescue mission set in a fantasy world to save humanity from a calamity brought upon by a large black dragon.
DOTA: Dragon's Blood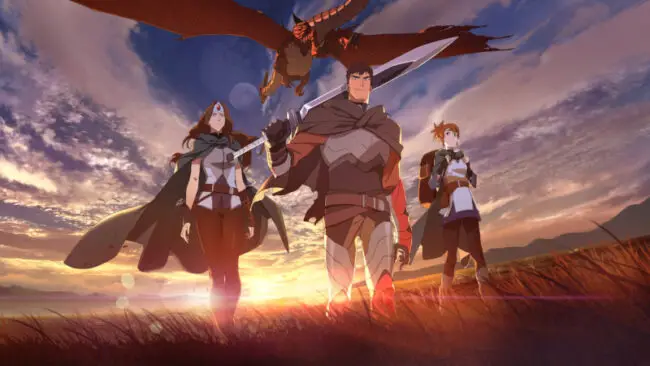 Using a dragon's power to get stronger and save people's lives is the cliches that we have in this anime called DOTA: Dragon's Blood which had been based on one of the most popular video games of today. An epic fantasy story of a Dragon Knight borrowing the power of a dragon to stop an army of demons.
Flame of Recca
Wake up one day and discover that you had special power passed down to you by your ancestors who happened to be ninjas, and you, yourself the next heir of the clan with the ability to control dragon fire – such is the case with Flame of Recca, a classic anime from the 90s era. The life of the stubborn Recca Hanabishi turns upside down because of these discoveries, he and his friends get entangled in life and death battles against powerful opponents including his older half-brother.
Ragna Crimson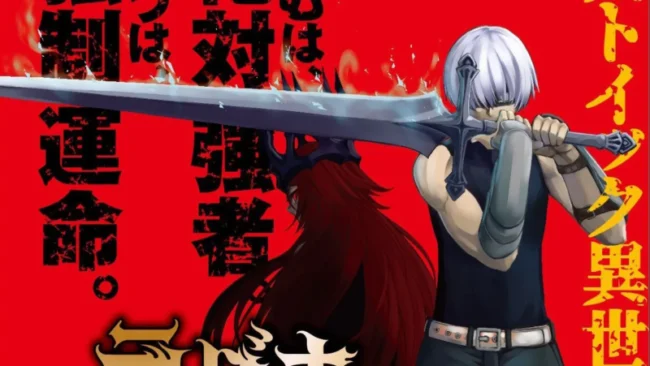 This shounen anime like Dragon Raja is a story of dragons versus humanity. With the fate of humanity on the verge of destruction under the threat of powerful dragons, a dragon hunter seeks to eliminate these threats for sake of vengeance.
Sohryuden: Legend of the Dragon Kings
Here come the handsome siblings with powers inherited from dragon kings. Sohryuden: Legend of the Dragon Kings follows the story of four handsome brothers, each of them has special powers to control different elements such as gravity, fire, air, and water as well as various powers affiliated with those elements such as electromagnetism, sound vibrations, lightning to name a few. Just like Dragon Raja, this anime will bring ancient fire-breathing dragons to life once more in the modern world to protect humanity against evil.
A Will Eternal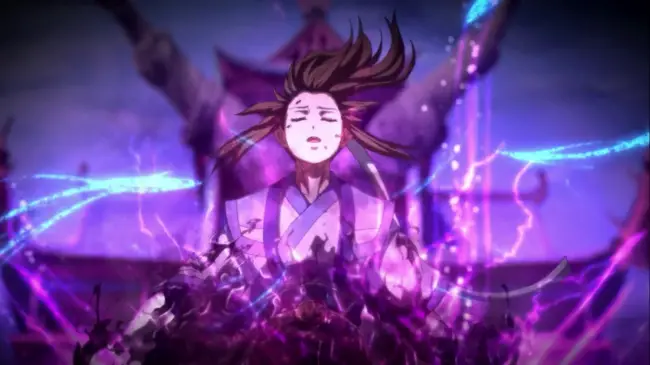 Here's a Chinese donghua next on our list, A Will Eternal. Yes, this is a cultivation donghua but this seems to be the first one that features a dragon. Animation-wise, this is one of the best Chinese 2D anime with great emphasis on impressive fight scenes, compelling humor, and interesting character development.
Dragon in Distress
An upcoming donghua and boys love story at that, Dragon in Distress promises to bring two dragons falling in love with each other, or messing up with each other. Which one is true, we can only find that out upon its release soon.
Last Updated on March 14, 2023 by Yu Alexius