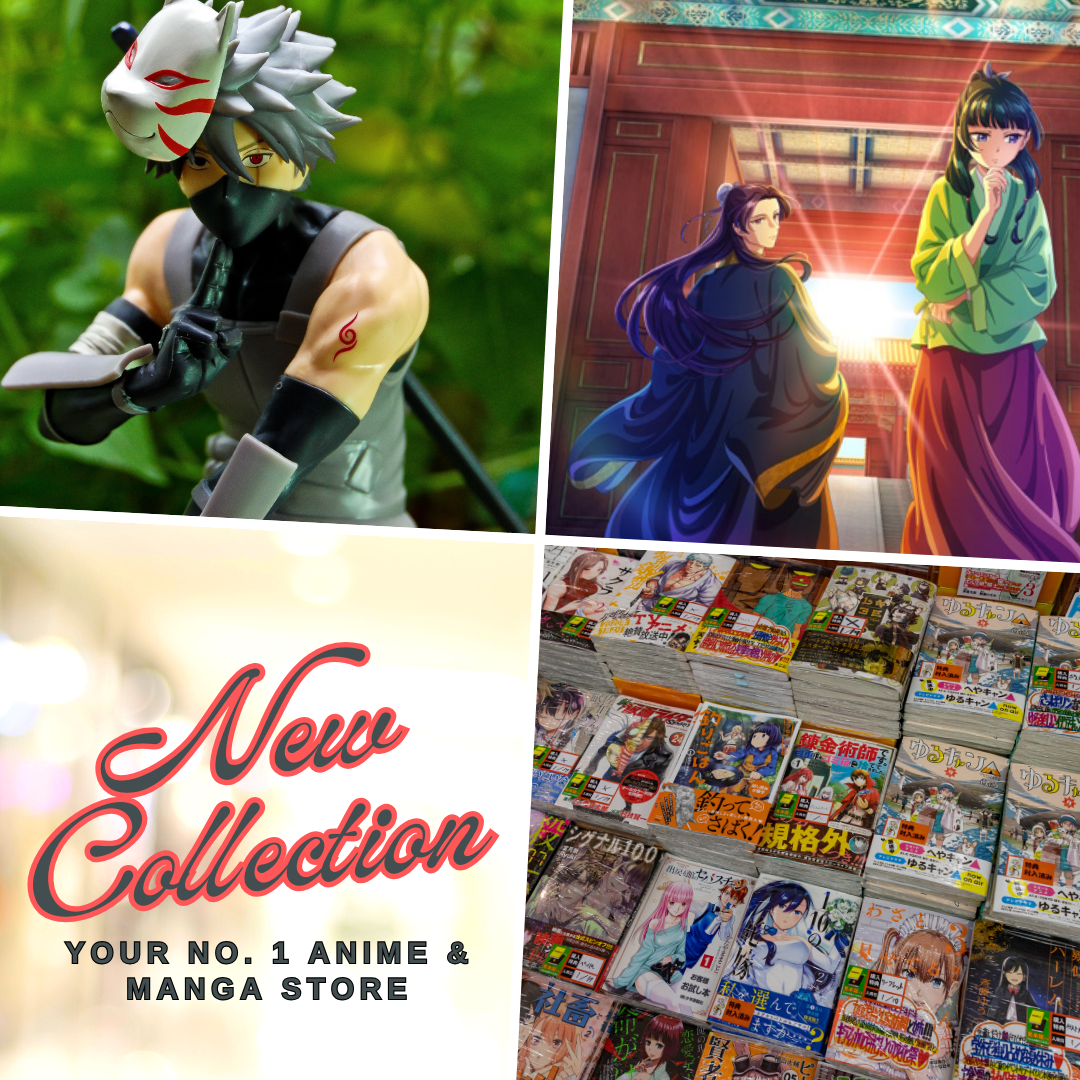 Have you run out of shows to watch on Netflix and thinking about how can you further enjoy your subscription? What about delving into anime shows whether it'll be Japanese or Chinese, Netflix had some interesting titles that you might want to check. Although, if you prefer something different from the usual mainstream and shounen stuff, then why not delve into other genres, for example, the romance genre.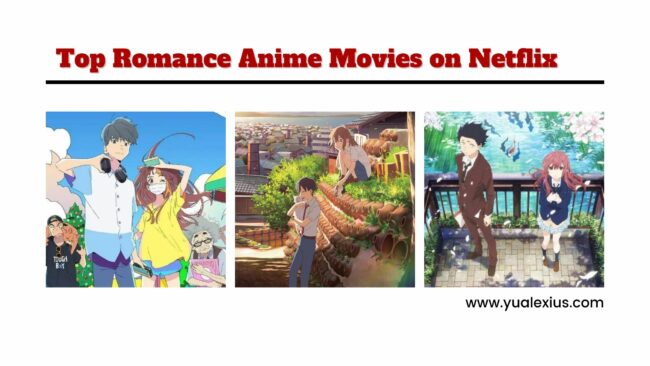 Yes, I've heard a lot of fans are craving romance anime movies on Netflix but still, they don't know where to start or which one should they add to their watchlist? We're quite excited to share our top picks as we navigate through Netflix and look for romance anime movies there, and we've found a set of amazing films that you might want to check no matter what are your preferences.
Top Recommended Romance Anime Movies on Netflix
Whether you want something cheesy that will make you giddy, or some melodramatic ride, or a real tearjerking escapade, or you just want to savor the feeling of being in love, then, prepared your pen and paper, or just your phone as we scroll over this list of 20 must-watch romance anime movies on Netflix that you should give a try.
Your Name.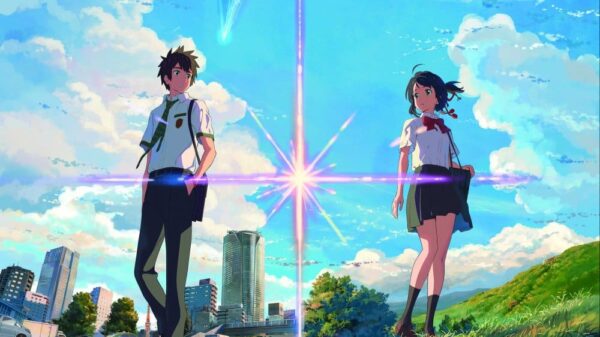 Leading the pack is Makoto Shinkai's surprise hit in 2016, Your Name. A love story that transcends through time and space, and heartwrenching and riveting stories of two hearts from different worlds – a city boy and a small-town girl. Despite all the odds and even death, they had defied destiny for the sake of finding true love.
Related Post: Sad Anime Movies To Watch If You're in the Mood to Cry
A Silent Voice
Here's another anime film from 2016 and it is more than just a mere romance anime. It is timely and relevant with a very powerful message to tell the audience about topics such as bullying, suicide, depression, friendship, and self-acceptance. The movie presented a reflection of day to day lives of a high school environment in modern-day Japan where many teenagers are struggling due to many aspects. The romance aspect of the film is just the icing on top of the cake and it perfectly blended in with the message that the anime tries to convey.
Weathering With You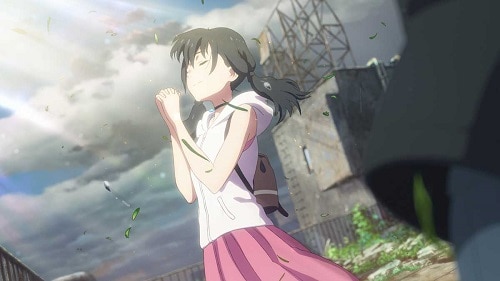 The next masterpiece from Makoto Shinkai although I still prefer Your Name. over this, despite all the heart-pumping emotions t gave and all the adrenaline rush from all the floods. Kidding aside, Weathering With You is a heartfelt narrative of love conquers all, no matter what the hindrances, be it fate itself. There's something magical in this despite how generic the story was and the fact that we haven't delved deeper into it. Nonetheless, the film was a good ride from start until the end, with its strongest assets being the soundtrack, and the cameo appearance of Taki and Mitsuha, the main characters from Your Name.
Howl's Moving Castle
The most romantic anime movie from Studio Ghibli, I dare say. Howl's Moving Castle is everything a fantasy and romance story would be, a classic fairy tale with magic, wizard, witches, and a whole lot more. It can get confusing at times but back to its root, the movie is an ecstatic ride for fans of the fantasy genre and everything romantic which revolves around personal growth and moving forward.
A Whisker Away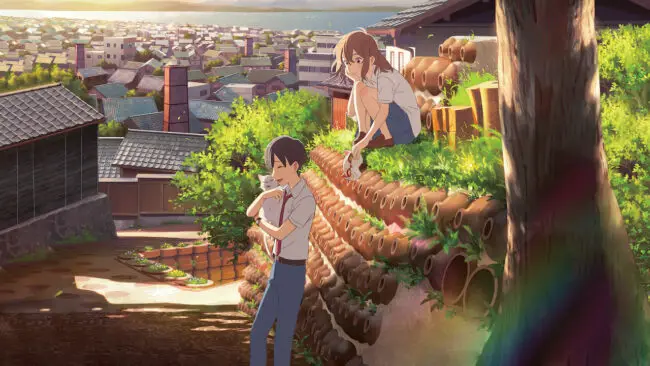 A classic Ghibli-iish romance anime movie, A Whisker Away is one of the modern fantasy anime stories that we all love. It is animated by studio Colorado and was produced in collaboration with Netflix. It actually reminds me of Whisper of the Heart and so many Ghibli films, there's the fantasy and romance aspect with a strong message that I believed viewers can grasp.
Related Post: 10 Studio Ghibli like Movies on Netflix That You Might Want to Watch
Only Yesterday
This is an anime that I hold so dear in my heart and definitely one of my top recommended movies that you guys can find on Netflix. Aside from being a romance movie, this feels like retrospectively watching our own life. I think the context of the film is more than just what you see on the surface and a journey that many of us might have also experienced. Therefore, there's that relatable and relevant spirit in it, and worth our time.
Big Fish & Begonia
As many of you might have known, I usually talked about Chinese animation and here, the sole donghua (Chinese anime) on our list is Big Fish & Begonia which had been a personal favorite of mine. It's one of the few donghua that you can watch on Netflix and have an amazing story to tell with a powerful message and absolutely stunning animation.
Related Post: Top Recommended Anime Like Big Fish & Begonia
Words Bubble Up Like Soda Pop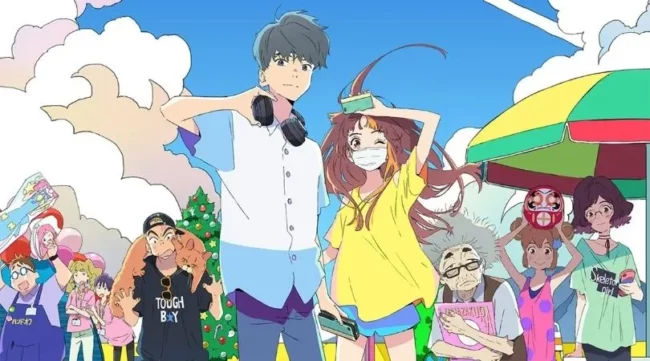 This 2021 romance anime movie on Netflix is a must-watch story. It is like a testimony of how an ordinary story can be worth watching from the start until the end. I truly enjoyed the relatable characters and casual vibe of this movie. The common tropes and antics that we often found in many romance anime had been used effectively with main characters that are far from perfect but they definitely represent our story, the youthful adventure of romance, and finding our perfect match. In the end, the movie is a sweet story about human connection and how it affected us in the most spectacular, vibrant, and unexpected way.
Whisper of the Heart
Next on the list is my all-time favorite film from Studio Ghibli and that is Whisper of the Heart. An inspiring story that was told in a progressive narrative, and left many fans with an open ending that let our imagination do its work. The movie is a character-driven story that devours us all into its simple yet realistic and relatable storytelling, that sometimes even packed with a huge dosage of nostalgic feels.
Further Recommendations
Running further down our list of recommended romance anime movies on Netflix are 10 more spectacular and heartwarming films that will not disappoint you no matter what your preferences are. Whether you want it hilarious, you want it heartfelt, you want it casual, you want it action-packed, or you want it extraordinary, nostalgic, and sentimental; these anime films will make your Netflix experience even more enticing:
Garden of Words
Sword Art Online: Ordinal Scale
5 cm/s
Anthem of the Heart
Hello World
Fireworks
Flavors of Youth
The Wind Rises
Porco Rosso
From Up on Poppy Hill
The Tale of Princess Kaguya
Last Updated on November 9, 2022 by Yu Alexius