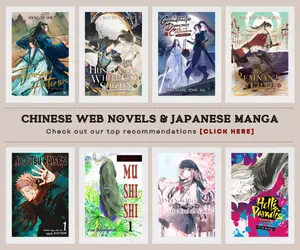 The fantasy world of the Big Fish and Begonia had been an amazing and dreamy experience for many anime and donghua viewers. From its mind-boggling and interesting folklore, gorgeous animation and graphics, heartwrenching drama, and philosophical themes, Big Fish and Begonia have become worthy of being called one of the best Chinese anime movies in recent years, that at least I think it should be.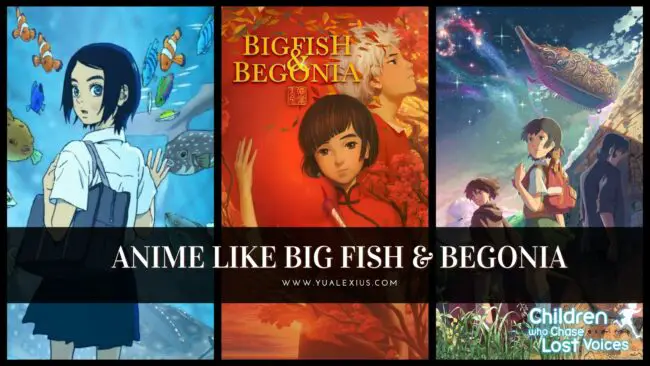 I have come across Big Fish and Begonia several years ago and it has been among my earliest donghua (anime made in China). It has since then become one of my all-time favorites because of its intriguing world and the enthralling elements that come along with it. It feels like a magical combination of myths and legends combined together to produce Disney-like storytelling with unique Chinese narratives and elements, albeit it sounds like more of Buddhist-related themes at its core.
For those who haven't heard about Big Fish and Begonia, this Chinese anime film was released on July 8, 2016 and was animated by B&T Studio with Enlight Pictures and Coloroom Pictures as producers. The film was also known as Da Yu Hai Tang, Da Hai, Big Fish & Chinese Flowering, and Crabapple.
Synopsis
This is a mythic land where no outsider has ever set foot. The spirit-like dwellers there, however, know us, mortals, well. They are responsible for human emotions and desires, for seasons, weather, the elapsing of time… Our protagonist, a spirit girl named Chun, has just turned sixteen and goes in the form of a dolphin to explore the earthly part of the sea, to see what the human world is like. While cruising at sea, Chun gets caught in a storm and finds herself enmeshed in a fishing net. A human boy spots her and comes to her rescue, trying to free Chun from the entanglement. By accident, the boy drowns leaving Chun wretched and heartbroken. Da Hai tells an absorbing and bittersweet story of sacrifice and redemption when Chun is determined to bring back to life the boy's soul, now in the form of a little white fish. Da Hai is about an adolescent coming to terms with her limitations, and a spirit, coming into possession of her powers […] dealing with the difficult issues of death, love, and maturing emotions with empathy and nuance.

Source: The feature film brochure
Now, I know you guys had clicked this post because you are wanting to learn more about donghua or anime like Big Fish and Begonia, therefore, I have listed here 10 titles that I thought every viewer of the film should definitely check out too. These titles share varying similarities with Big Fish and Begonia in one way or another and revolve around interconnecting themes that bring an emotional ride and surreal experience.
Donghua and Anime Like Big Fish and Begonia
Children of the Sea
An anime film that thrives in its concept of a universal approach to life and seeing things from a bigger perspective, on a macro level but also looking at its effect on a micro-level. Just like Big Fish and Begonia, Children of Sea is filled with so many mystics, revolving around the mystery of life and one's purpose for existence. It both delivers visually stunning and surreal experiences to its viewers that made us feel like the world is so small yet so big, it feels like we can hold it in the palm of our hands and the same time, get lost or drown in it as if it tells us that our existence is just as little as a tiny wave in the middle of the sea.
Children Who Chase Lost Voices
Both Children of the Sea and Big Fish and Begonia deal with a mystic land and the cliche of bringing someone back to life. It's the quest for life after death, and a heartwrenching story that deals with losing someone, and the law of nature concerning life and death. There's a lot of life lessons to ponder upon in both films but I think it both highlights that no one can easily mess up with the concept of death or else, there's a price that needs to be paid. In the end, we get the lessons that no matter how much we want to be with someone, sometimes, we just need to embrace our losses and keep on moving forward, us living with it; that alone is proof that they existed.
Hotarubi no Mori e
Here's one of the most heartbreaking and sincere anime films that we had out there. From the author of Natsume's Book of Friends, Hotarubi no Mori e promises to deliver a heartfelt story with so much sincerity and genuine emotions. This is another anime that deals with coping up with losing someone we hold so dear but at the same time, learning to move forward. Nevertheless, unlike Big Fish and Begonia, and even Children Who Chase Lost Voices, we were able to see a bit longer of a happy and innocent beginning before a tragedy took place.
Spirited Away
This amazing Studio Ghibli film that won numerous accolades is next on our list, Spirited Away tells an out-of-this-world experience, a magical and surreal adventure with plenty of life lessons to learn from and ponder upon. With solid animation and heartwarming narratives, Spirited Away is the perfect anime to cater to the melancholic aftertaste of Big Fish and Begonia.
Your Name.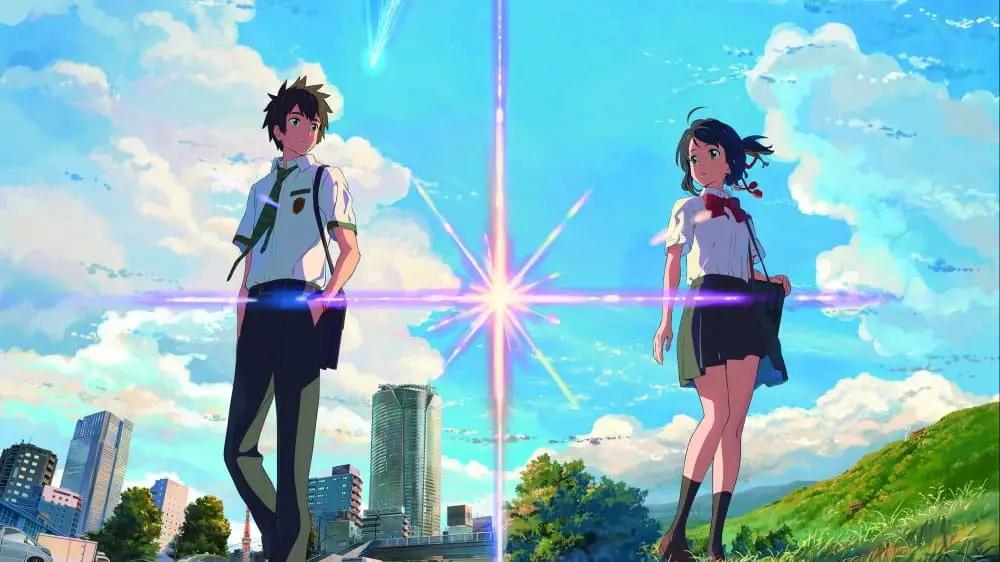 Next on the list of anime like Big Fish and Begonia is Your Name, a stunning visual experience with a heartfelt story of love that transcends space and time. Both films involve budding romance between two hearts who are not supposed to be together, but their worlds had been connected through a certain thread of fate.
Hello World
This film may not be set in a fantasy world but despite the sci-fi vibes in it, Hell World is just as magical and as mysterious as Big Fish and Begonia. In order to save a loved one, how far will you go? How much are you willing to endure? How many layers of space and time can you defy? Hello World is an anime that proves that love conquers all, it knows no bounds but only depends on how much one is willing to endure and sacrifice.
Yobi, The Five-Tailed Fox
An anime made from Korea, Yobi, the Five-Tailed Fox follows the adventure of a fox-spirit and her escapade in the human realm despite the fact that she's putting herself in danger because of that. There, she'll experience how the creatures that she thought to be her enemies live their life while avoiding the fox hunters and mysterious shadows that are chasing her.
Sea Prince and the Fire Child
This classic anime film from 1981 follows generic storytelling with cliches that involve gods, which may remind viewers of myths and legends. Sea Prince and the Fire Child is the Romeo and Juliet of its time, a love between two hearts from different factions and had been set apart by war and differing views of their parents who had been at odds for so long. Just like Big Fish and Begonia, it feels like a quest for the impossible, but not all hope had been lost.
The Dolphin and the Boy
Also known as Iruka to Shounen, this is another old anime film. The Dolphin and the Boy were first released in 1975 and follows the adventure in the sea of a white dolphin and his friends, as they traveled across the sea.
Loveless
Alright, so we have a BL here. While Big Fish and Begonia is definitely not a BL, here's Loveless which follows the same path as the former when it comes to the adventure side of the story, the first follows the quest for salvation, while Loveless follows the path for revenge and unveiling the truth. Both animated works had been presented in dramatic and well-narrated stories that highlight the hardships that the main characters had to go through to fulfill their desires.
These are the top recommended anime like Big Fish and Begonia that we would like to highlight. It has all the elements that you just need if you're a fan of 2016's Chinese fantasy anime films. Do you have some more suggestions for this post? Would like to add some more titles that have similar stories to Big Fish and Begonia? Share your thoughts with us by leaving your suggestions in the comment section below.
Last Updated on November 8, 2022 by Yu Alexius