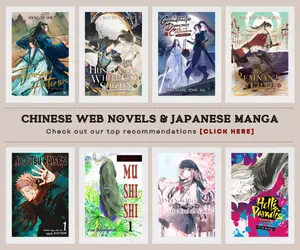 Chinese animation had been gradually growing and becoming more diverse but at its core, the building blocks of the majority of its story still revolve around martial arts and cultivation, that is why we often heard about terms such as wuxia and xinxia.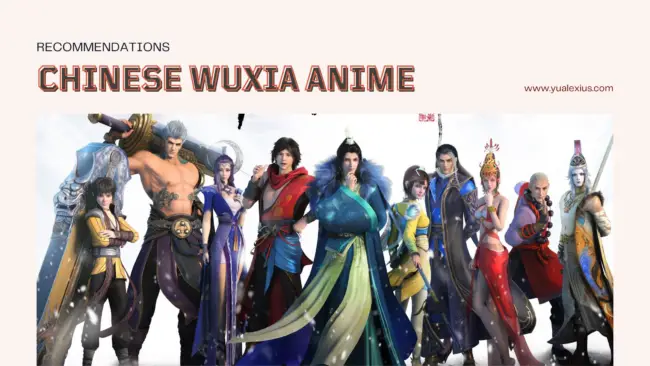 While most of the Chinese fantasy anime right now usually revolves around xinxia or Immortal Heroes, these are the stories that involve cultivation towards reaching new heights and are often called High Fantasy.
There's also wuxia which I think is in the minority of Chinese animation but it was blended with xinxia in many cases but it's quite hard to find a donghua fully dedicated to wuxia or what we call Martial Heroes, also known as Lower Fantasy since its story is quite grounded compared to xinxia.
Wuxia usually follows martial artists, usually with a youthful heart, and can be mischievous and righteous at the same time. These are the stories in Chinese animation as well as in other Chinese media that revolve around a youthful adventure, a quest to become great and achieve great heights, and accomplishments such as doing heroic acts, eliminating evil sects, and saving a country from a usurping force, these are only some of the common tropes in wuxia stories that we all love and enjoy.
Top 10 Chinese Wuxia Anime Recommendations
In line with this, we would like to share some of our top recommended Chinese wuxia anime that every donghua viewer should watch no matter what their preferences are. These donghua involves stories that took place in the Jianghu, the community where the world of a martial artist revolves.
Song of the Broadsword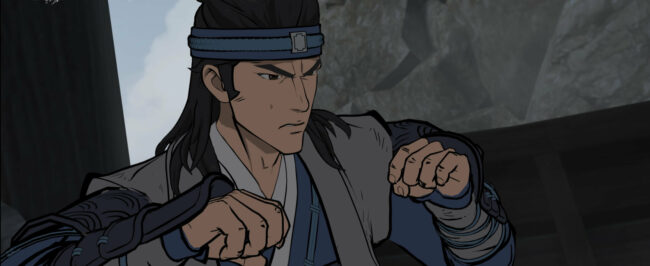 Zhen Dao Ge | Leading the pack is one of the best Chinese action anime in recent years and that is Song of the Broadsword or what we are all familiar with as Zhen Dao Ge. A story about vengeance and morals. In a quest for revenge, a warrior will turn the jianghu upside down, and do everything to punish the people that killed his family, despite the fact that the people he'd been hunting seem to be righteous and decent.
Great Journey of Teenagers
Shaonian Ge Xing | Adapted from one of the most popular Chinese web novels about wuxia and xinxia, Great Journey of Teenagers is also known by titles such as Juvenile Song or the Song of Adolescence.
This is a story of a great adventure in the wild wild jianghu. A story of a youthful encounter and growth, as various factions clashes against each other and a new legend, is about to be written.
Painting Rivers & Lakes
Hua Jianghu: Buliang Ren | Also known as Painting Jianghu, this is another story that depicts common antics in the wuxia genre as it follows the journey of young people as they grow stronger and practice martial arts. This is another story about revenge and more, as jianghu itself is a big bubble of conspiracy, deception, and adventure.
Spirit Wind Elegance
Feng Ling Yu Xiu | Considered a girls-love or GL donghua, Spirit Wind Elegance follows the adventure of two young girls as they travel across jianghu. Its plot is like any other generic wuxia story we had with plenty of martial arts involved and main characters that look nothing less than any of our favorite Chinese anime MCs. Somewhere down the road, they'll realize that there's a bigger conspiracy that comes in their path and it is something that they'll have to deal with sooner or later.
Word of Honor
Jun You Yun | For quite some time, we have finally had a real wuxia story in the presence of Word of Honor, a recently released donghua from Bilibili this 2022. It is adapted from a novel of the same name and was written by the same author as the Great Journey of Teenager.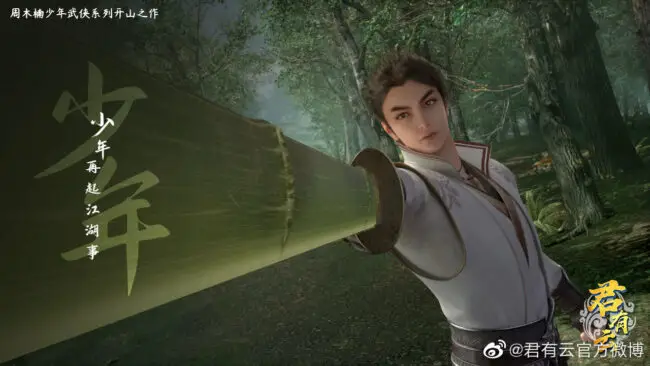 This is a story of fulfilling one's own destiny amidst all the hardships and tribulations. This is a story of an exciting journey along with trusted friends as their bonds get stronger along with the development of their martial prowess. All for the sake of maintaining peace and order, all for the sake of eradicating evils.
The Outcast
Yi Ren Zhi Xia | Whenever we talked about martial arts in Chinese animation, this donghua will always come first to our mind. Hitori no Shita: The Outcast had been one of the best action donghua we had in years. This is a perfectly blended story of martial arts, action, and conspiracy, albeit this one had been set in the modern world. The Outcast is a quest for truth, a quest for realizing one's own fate and putting forth the effort needed to fulfill it.
Nine Songs of the Moving Heavens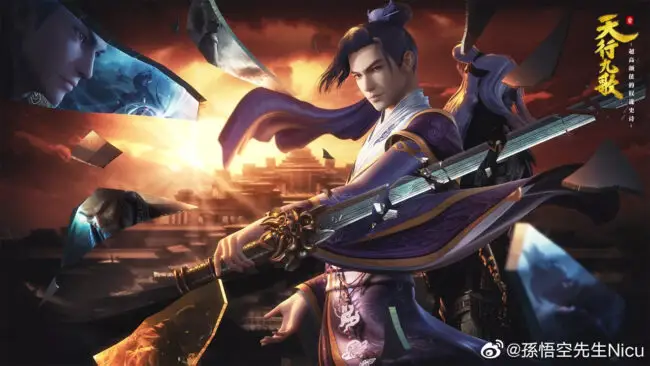 With all the political intrigues and conspiracy, Nine Songs of the Moving Heavens is more of a mystery donghua. However, no one can deny that it has some of the best fight scenes when it comes to martial arts. The fact that the majority of the characters are martial arts practitioners makes this series a wuxia story on its own merit as we have a group of people with the desire of changing tides, setting up a revolution that will set ablaze a dying nation into glory by eradicating the evils that dwell within it. However, whether they succeeded or not seems to be quite a big question since the main series of this spin-off donghua says otherwise.
Legendary Twins
Juedai Shuang Jiao | This is an upcoming donghua from Tencent and studio BYMENT. Legendary Twins is an adaptation of the 1960's classic novel of the same title by author Gu Long. It is one of the most prominent wuxia stories of its time and still has the same appeal to capture the hearts of many donghua viewers in today's generation. It follows the story of twin brothers who had been separated by fate with each of them destined to fight against each other when they grow up due to the odds of the people that raised them separately.
Blades of the Guardians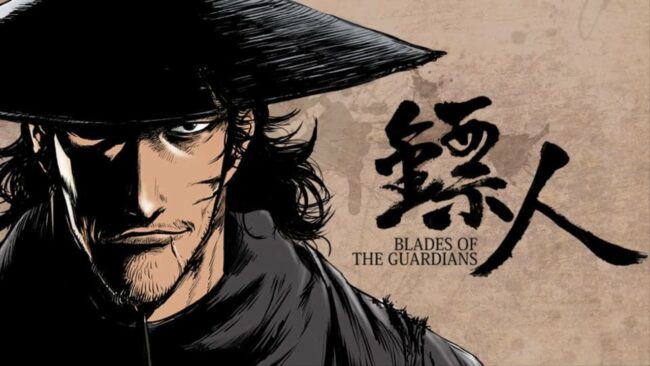 Biao Ren | This is another upcoming donghua that had been scheduled for release this 2022 from Tencent and Colored-Pencil Animation. It is set in Ancient China and follows a group of warriors or escorts as they got caught in a political struggle while also having to deal with the rise of man-eating monsters. All for the sake of the stability of the country, they'll risk their lives to contain all these threats.
Thousand Autumns
Shan He Jian Xin | More than all the bromance feels from this donghua, Thousand Autumns is an excellent story about jianghu and all the intrigues that comes with it. Donghua viewers can only think about it as a huge bubble of conspiracy. It is a riveting story of friendship and intimate bonds in the face of adversity, in the face of dangers from different powers and factions, as various groups are fighting to achieve something, to claim something at the expense of many lives. Just like any ordinary day in jianghu, Thousand Autumns features well-animated martial arts and fight scenes so much to the delight of many Chinese wuxia anime fans.
Alright, so these are only some of our top recommended donghua with wuxia elements. The majority of other titles out there sit in between wuxia and xinxia so I haven't included them yet. however, other titles that you might want to check include Grandmaster of Demonic Cultivation, The Emperor's Strategy, The Legend of Shu, and Dragon's Disciple.
Last Updated on November 9, 2022 by Yu Alexius