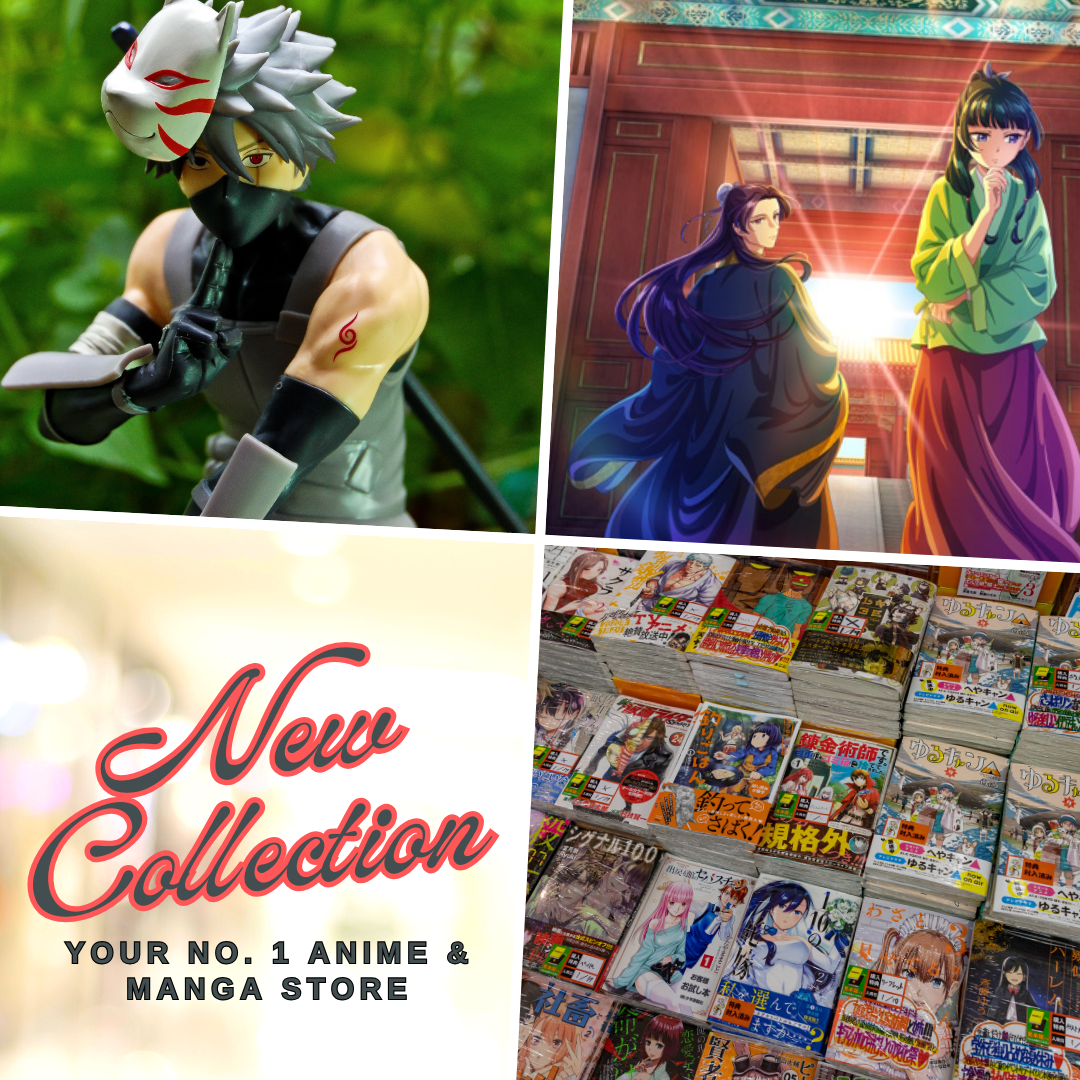 Ah! It's the time of year again and everybody's simply excited to have a fantastic moment with their special someone or with anyone whom they treasure the most – partners, family members, or even friends. Yes, we are talking about February, the LOVE month, specifically, Valentine's Day on February 14.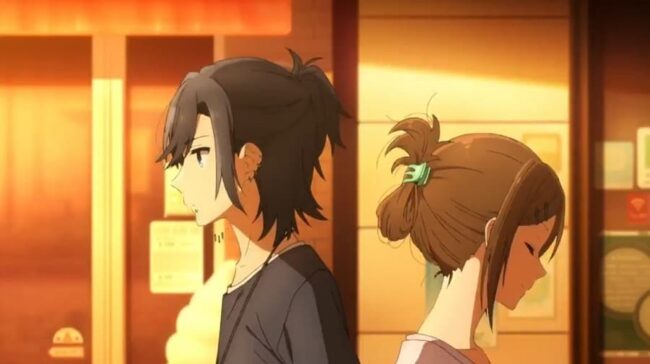 For many people, this is the season to bring your girlfriend or wife to date, spend special moments with the family through a simple yet intimate dinner. To my fellow anime fans, we have an additional activity to those routines, most of the time, we also spend it watching romance anime, isn't it?
Top 10 Romance Anime to Watch on Valentine's Day
In line with the season's celebration, we have listed here another batch of romance anime that you should watch on Valentine's Day. I had previously published a post about 10 of the best anime to watch on Valentine's Day from 2 years ago, so I haven't included those titles listed there, instead, we'll be recommending an all-new set of romance anime for you. Nonetheless, the majority of the anime in this new list are those from recent years and I took the liberty of suggesting those underrated anime gems that people should've added to their watchlist.
Sing "Yesterday" For Me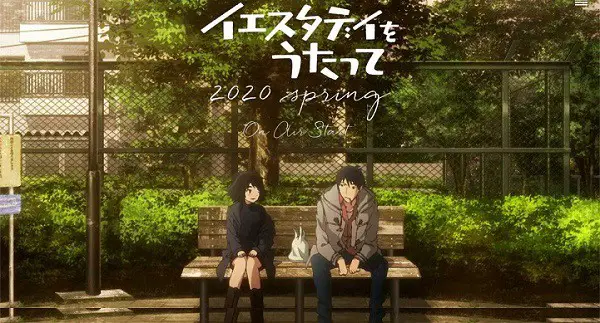 From the Spring 2020 lineup, Sing "Yesterday" for Me! is a relatable story to many degrees that people will often think that are watching their own life story. It follows the rather complex connection between four individuals, a young man who still think he hasn't found his purpose yet, his ex-crush from college days whom he still admires until today, the rather weird and carefree high school girl he had met, and the younger brother of his ex-crush former lover.
TONIKAWA: Over the Moon For You
The fastest marriage in any anime, surprise! TONIKAWA as a romance anime set the bar so high upon its release in October 2020. It is a story about destiny, the fate of two hearts who'd met by accident but became each other's pillar later on. They got married right off the bat, yeah right in the first episode. But the love story just simply started as we follow their exciting married life.
Kaguya-sama: Love is War
It may look like a huge disaster of romance and comedy all combined together but Kaguya-sama: Love is War had more to its bones aside from the hilarious humor. The romance anime had been a huge hit and follows the rivalry of Miyuki and Kaguya. No matter how much they act to hinder each other, they always come back to what their heart says in the end, can this rivalry be even called true love? You should check it out!
After the Rain
Here's a romance anime with an age gap that I think people should try checking out. Such a wholesome coming-of-age story that follows the usual antics of any romance anime but here, we have a high school girl and her boss as they both redefine everything they know about themselves through intersecting circumstances between them.
The Saint's Magic Power is Omnipotent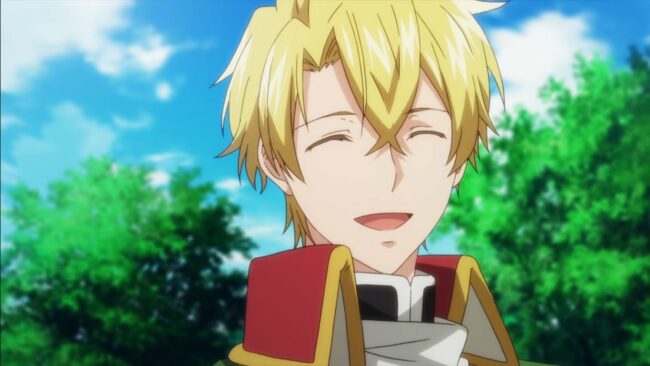 It may look generic and carefree but we simply want to have a satisfying and simple story, aren't we? The Saint's Magic Power is Omnipotent is an isekai romance anime, it shares a lot of similarities to Snow White with the Red Hair. It's pretty decent, interesting, and wholesome, albeit it quite lacks any major development in the story aside from giving us all the "kilig" moments that we need.
Horimiya
One of my personal favorite romance anime of 2021, Horimiya is an amazing and relatable coming-of-age story. It is not only the story of the main characters but the story of the viewers as well. The story reverberates to many of us as it aims to inspire the viewers to rise above their personal demons and challenges and find meaning in their lives through the help of the people around them. There are a lot of amazing and adorable moments to ponder upon from this romcom.
The Quintessential Quintuplets
I am not a huge fan of a harem, but this one breaks the ice for me. With 5 dazzling and gorgeous ladies and a young man who can be naive at times, this anime has proven over and over that it is more than all that we can see on the surface. There are life lessons to ponder upon and the connection that binds people together is a powerful tool to help us improve and learn more about ourselves for the better.
Koikimo: It's Disgusting to Call This Love
Here's another romance anime revolving around the age gap of the protagonist. We have an exceptionally handsome and competitive salaryman and a timid yet adorable high school girl. It's hilarious and can be obnoxious at times, but there's no doubt that the emotions and fun we had from it are genuine.
Taisho Otome Fairy Tale
Definitely one of the most wholesome romance anime of 2021, Taisho Otome Fairy Tale is more than just what it looks like on the surface, an arranged marriage. This is a cute and adorable drama story that was shown with historical cliches, though it fails to address some issues in the story, the entire ride of following the main characters' development and interaction are sights to behold.
In/Spectre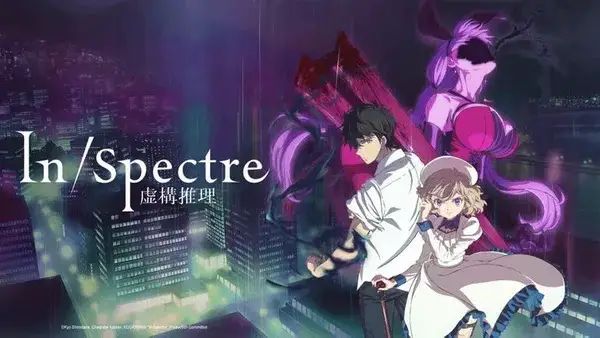 When you combine something supernatural with logic and fiction, In/Spectre might be the best that you can get from those fusions. The anime follows the self-proclaimed goddess of wisdom and her uncooperative immortal boyfriend. Together, they solve various cases that involve supernatural occurrences and phenomena only to learn more about themselves and their peculiar connection gets stronger. It's hilarious and romantic in many ways that you guys will surely enjoy. For fans who wish to watch In/Spectre, you guys can watch it on the TrueID anime shelf.
Further Recommendations
Aside from our top 10 series mentioned above, we have also listed here some more romance anime that you can watch with your special someone on Valentine's Day no matter what their preferences are when it comes to anime.
Oregairu: My youth romantic comedy is wrong as I expected.
Higehiru: After Being Rejected, I Shaved and Took in a High School Runaway
Tada Never Fall In Love
Josee, the Tiger and the Fish
Words Bubble Up Like Soda Pop
Weathering With You
Hello World!
Given
Adachi and Shimamura
My Next Life as a Villainess: All Routes Leads to Doom!
Alright, so these are all our top recommended romance anime that you might want to watch in February, the seasons of love. Nonetheless, if you wish to suggest or add some more titles to this list, please let us know by leaving a comment below.
Last Updated on February 17, 2022 by Yu Alexius