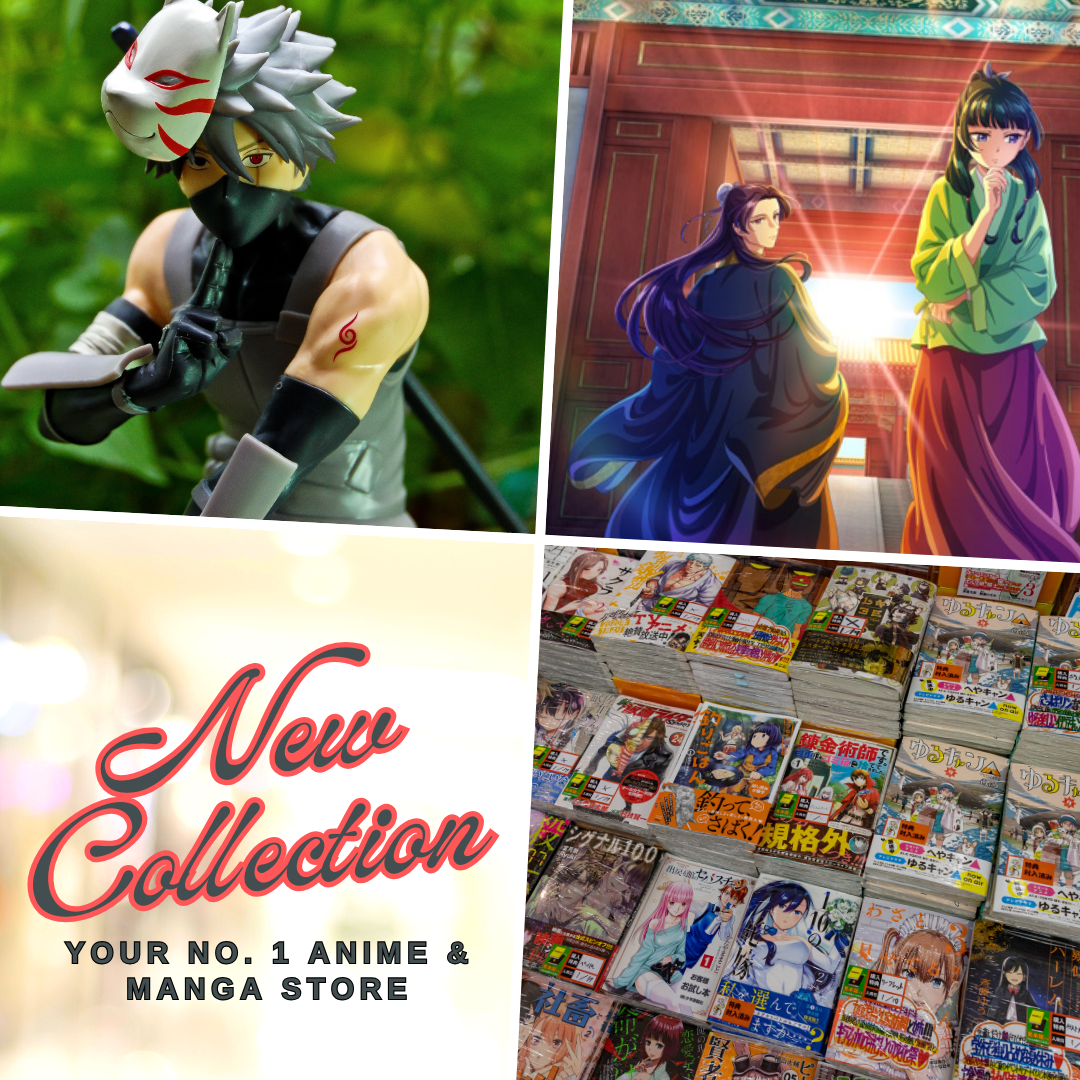 It is time for another talk about my top 10 anime of 2020 by genre. For the fifth installment of this series, I will share my top 10 romance anime series of 2020 throughout the 4 seasonal lineup which makes our heart beats faster than usual and brought butterfly in our stomach.
In 2020, I think we only have few pure romance anime genres that aired while various titles touch other genres and blended with them well such as drama, comedy, and even the action-adventure type of story. As a matter of fact, recent anime engaged romance in the popular isekai-cliche, albeit it usually falls in fantasy and comedy in nature.
Top 10 Romance Anime Series of 2020
Now, let me start our list of best romance anime of 2020 with the one from the fall seasonal lineup that gave us a unique plot twist right from the start.
TONIKAWA: Over the Moon For You
In some anime, we had seen that it takes an entire season, several episodes, or a whole series for the couple to finally get married. Hence, TONIKAWA offers a new twist, can you imagine that the main characters get married right in the first episode? Yes, that seriously surprised a lot of viewers and we are not complaining as it leads to an exciting and interesting married life between two hearts who are still getting to know each other.
This anime is a perfect combination of romance and comedy with the usual tropes and the indirect harem cliche. One thing is sure though, Nasa and Tsukasa sure love each other and their feelings are genuine, even the moon above the sky could testify it. The visuals are also cute, it looks cartoonish and vivid, which makes the experience of watching it pleasing in the eyes.
Sing "Yesterday" For Me
Now, in our second place a bit problematic, and the most realistic out of all the romance anime that aired in 2020. It is so casual, it is simple and that is why many of us can relate with any of the four main characters in the story. Personally, this also hits close to home on my part as I felt like seeing a reflection of myself to some of the characters especially Rikuo.
If you want to get to fall in love, this is the anime for you. If you want to get frustrated, this is the ride for you too. Despite having a casual environment, Sing "Yesterday" for me have a complex plot and each character represents a soul in the real world which makes the viewers emotionally invested in it.
This is probably one of my favorite anime from studio Doga Kobo, the lighting and the graphics are all beyond gorgeous. Not to mention, that the narrative was a bit passive which makes the viewers feel almost every once of emotions from it.
Next on our list is my best comedy anime of 2020, that is Kaguya-sama: Love is War Season 2. There's no doubt that its appeal relies on its effective humor while cleverly attaching those comedic moments to a romance-esque story. One thing I am sure though, all the emotional sensations we had from this series are genuine. Kaguya and Miyuki's feelings are so precious and real despite how it looks in the surface.
Furthermore, Ishigami truly lifts the series to another height this season and his interaction with Iino adds more spices to the comedic and romantic appeal of the series. Now, with how season 2 ended, I just can't wait to see Kaguya, Miyuki, Chika, Yui, and Iino in the upcoming third season of the anime.
We had witnessed one of the best anime confessions this 2020 and that's from one of our favorite anime protagonists – Hachiman Hikigaya. Who would ever forget that casual yet deep confession to Yukino in the finale of Oregairu's anime series? It took us 5 years to follow their story and it's amazing how it all ended. It sure is a complicated story that entangled a lot of emotional threads from various characters. In the end, it all boils down to the point where our once antisocial main character finally falls in love and learns to open up his heart to another soul.
Drama and comedy? Check! Romance? Yes, that's also a check. Fruits Basket excels in delivering intense yet mild drama that penetrates the heart of the viewers without being edgy. It also perfected the science of making its viewers laugh for every single thing it can produce. The series also works just fine catching our breath every time some romantic scenes took place in the story. What's makes me happy about Fruits Basket is its ability to narrate the story and appeal directly to our heart and soul.
If the drama is just a little bit mild this season, Fruits Basket can be easily distinguished as a top-tier romance anime. We had several characters whose stories caught our attention and had us head over heels with their feelings. Who would ever forget Haru and Rin's kiss? Kyo and Tohru's relationship seems to begin rolling as more than just friends. Yuki also meets an interesting girl that finally caught his attention other than Tohru.
All in all, Fruits Basket is a pretty complex story that anime fans will surely devour, it's like a set of various fruits harvested at their ripest state and plated together inside a huge basket and presented to the viewers. Yes, that's what Fruits Basket feels like in my eyes and I hope that many people will start watching this masterpiece.
Adachi and Shimamura
In the sixth place of our list is the fluffy romance of two teenage girls – Adachi and Shimamura. The series is a nice slice of life coming-of-age story about two girls whose friendship grow into something bigger. Adachi, a bit of a recluse who found solace in the presence of another girl, Shimamura who seems to be popular among her peers but deep. We had Adachi who always long for Shimamura and also questioned her feelings. Shimamura, on the other hand, received such affection and reciprocate it albeit it feels ambiguous at some point.
Rent-a-Girlfriend
As much as I hate Kazuya, this anime's main character, there's no doubt that many of us can relate to his story and how bleak we humans can be when it comes to the topic concerning love and romances. Rent a Girlfriend offered us a refuge from the intense drama of the summer 2020 anime lineup and gave us a nice dosage of drama, romance, and a whole lot of humor through the journey of its quite lame and coward main character Kazuya.
However, he only shows that he is human, he is prone to temptation, his human heart is undecisive. That's where our ladies come in and this anime had introduced us to one of the best female anime characters of the year, it's Chizuru Mizuhara who feels like my ideal girlfriend (I am saying that right from the bottom of my gay heart).
We also had Ruka, to whom I am quite annoyed but she's a cinnamon roll that we need to protect too along with the shy-type Sumi. Oh, we also had Mami-chan whom people may hate but she had some reasons to act like that, so I'll excuse her for what she did. In the end, Rent a Girlfriend as an anime is one of the most entertaining we had this 2020 no matter how cheap its story at some point can be.
Science Fell in Love, So I Tried to Prove It
No, we don't need to come up with any complicated scientific method or equation out there just to realized how amazing this anime is. This has been my best romance anime from the winter lineup this year along with another hilarious series, In/Spectre. However, this anime sits in the boundary of genius and stupid, I mean it is really entertaining but the cliche here is quite outrageous that all you can think of is just laugh with every scientific punchline they can throw.
Nonetheless, the romantic side of this anime is real and it is something that our human instinct can easily understand without any solid proof to be presented unlike our main characters in the story. Guess what? It is coming back for another season, so you guys should better watch out for it.
In/Spectre
An immortal guy and the goddess of wisdom, how far will this duo would go if they will be paired together? In/Spectre looks like our usual mystery and supernatural anime but it has the romance genre at its foundation. Ohhh, it's romance-comedy as this series has become an exciting story between the girl and the man she loves, and his ex-girlfriend. In/Spectre is a pretty solid anime for fans who want to enjoy a good blend of action, romance, and humor.
My Next Life as a Villainess: All Routes Lead to Doom!
If you think that Catarina and her trope is only good as comedy anime, you are seriously wrong. We had tons of romantic moments from HameFura and it does not only revolves around a single ship from the series. Albeit my favorite ship from My Next Life as a Villainess is Catarina and Prince Alan. I mean, the chemistry between them is just genuine and it seems that whenever our main character is with Prince Alan, she can be her real self.
Albeit, her connection with other characters is also commendable. In that aspect, My Next Life as a Villainess is a harem anime with a satisfying romantic plot that any fan will enjoy. I think that's what separates this anime from other isekai stories out there.
Now, that ends my list of top romance anime of the year. Is there anime series that you think should be included in the top 10? Please let us know your thoughts and I'll be happy to check it out.
Last Updated on November 10, 2022 by Yu Alexius