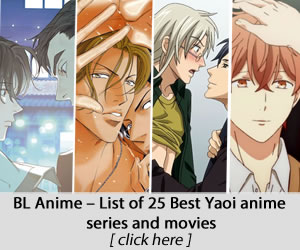 One of China's leading online streaming platforms, iQIYI had confirmed their Chinese anime 2022-2023 lineup, amidst all the delays in production from their previously unveiled lineup from their May 13, 2021 conference. The confirmation of iQIYI's upcoming donghua had been announced during their event that took place last October 15, 2021 where they revealed that some of their previously unveiled titles had been delayed and thus, adjusted their scheduled releases.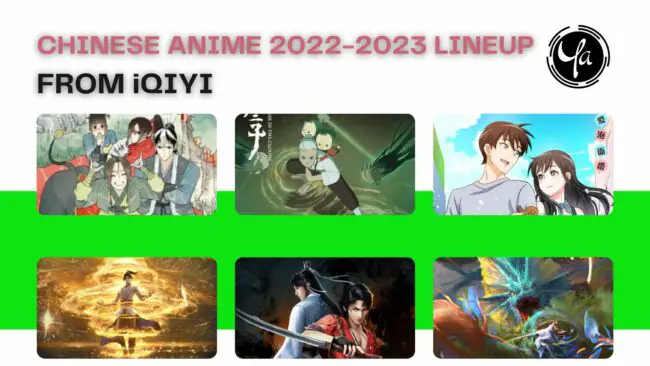 Among the most notable delay is in the production of the Flame Imperial Guards which was originally scheduled for release this December, but it was later on rescheduled for next year. Furthermore, the highly anticipated The Demonic King Who Chases His Wife Season 3 which was supposed to air last summer was rescheduled and was only released last September 30, 2021.
Nevertheless, it's time to rejoice because we finally have here the confirmed Chinese anime 2022-2023 lineup from iQIYI which includes the majority of their previously unveiled titles, but before that, I would like to highlight first the two upcoming donghua from iQIYI that is scheduled for release this fall of 2021. First is the original donghua, Feng Qi Luo Yang Zhi Shen Ji Shao Nian from studio CHOSEN and produced by Energy Studio, iQIYI, and Liu Bai Entertainment. The second is You Yao Season 2 (Are You OK?), one of the most anticipated donghua of the year, a hilarious series about imperial politics and isekai cliches.
Now, let's start our list with all the confirmed series slated for release in 2022 as follows:
iQIYI Chinese Anime 2022 Lineup
The 2022 donghua lineup of iQIYI includes the majority of the titles that are supposed to air from 2021.
Among the most notable is probably The Great Ruler 3D adaptation of the novel from Heavenly Silkworm Potato. The novel was first adapted in 2019 but in 2D, but this time, it'll get a full reboot and be animated by Motion Magic, the same studio that works on its sister novels – Battle Through The Heavens and Martial Universe – forming the Silkworm Potato xuanhuan trilogy.
Other titles to watch out for in 2022 from iQIYI is the return of the musical and slice of life donghua Start To Be A Star for its 2nd season from ASK Animation.
My personal favorite must have been the comedy donghua Shi Shao Xia Gan Jue Hao Gu Dan from Big Firebird Animation and HuaMei Animation, and the original adventure-fantasy donghua, The Mirage House in the Clouds from Escape Velocity Animation.
Start To Be A Star Today Season 2 | Jintian Kaishi Zuo Mingxing 2 (Winter 2022)
Shi Shao Xia Gan Jue Hao Gu Dan (Spring 2022)
Ban Shen Zhi Jing (June 2022)
The Mirage House in the Clouds | Yun Zhong Ju San Zi (July 2022)
Cang Lan Jue (July 2022)
The Flame Imperial Guards | Chi Yan Jinyiwei (Spring 2022)
The Land of Miracles (Summer 2022)
The Great Ruler | Da Zhuzai (Fall 2022)
Related Post: Tencent Video Animation 2022 Donghua Lineup
iQIYI Chinese Anime 2023 Lineup
Meanwhile, we have here the confirmed donghua from iQIYI for their 2023 lineup which includes another retelling of Against the Gods, and the highly anticipated Xixing Moshi Lu 1: Jianshi Pian.
Against the Gods | Nitian Xie Shen (Winter 2023)
Cheng He Titong (Winter 2023)
Westbound Apocalypse (Spring 2023)
Xian Chong Nai Xian (Summer 2023)
Xixing Moshi Lu 1: Jianshi Pian
Alright, so these are only all the confirmed and previously revealed Chinese anime from iQIYI. We can only expect more exciting news and updates next year. However, based on what we have right now, which one from this list makes you excited the most?
Last Updated on September 25, 2022 by Yu Alexius