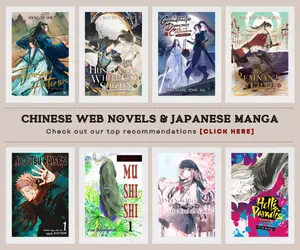 Wu Geng Ji Season 4 is one of the biggest Chinese cultivation anime this 2021 and had been among the most popular donghua in recent years along with its contemporary, Soul Land and Battle Through the Heavens. As a Chinese anime with OP and a powerful main character, Wu Geng Ji had captivated a lot of donghua fans throughout its stint and its upcoming 4th season will further ignite the flames of excitement in the eyes of its avid fans.
Wu Geng Ji Season 4 Announcement
The announcement that one of the most beloved Chinese xinxia anime is coming back for another season had been revealed during the Tencent Video Animation 2020 Conference which took place on August 8, 2020, where the giant media company from China has unveiled their lineup of Chinese animation for 2021.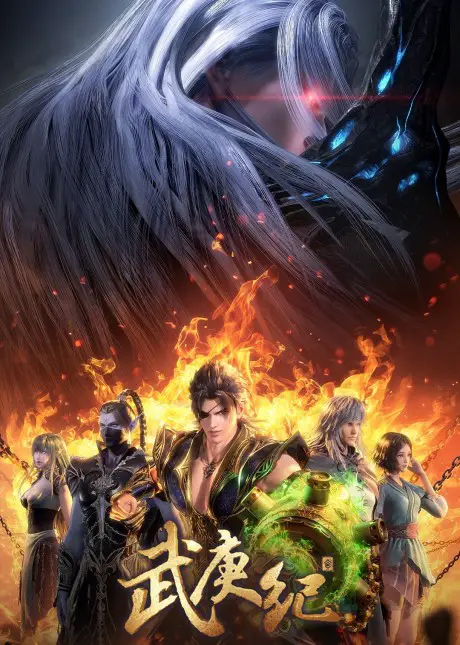 Overview
Wu Geng Ji is the Chinese anime adaptation of the popular xinxia manhua Feng Shen Ji, or also known as The Legend and the Hero, or The Chronicles of the God's Order which was written and illustrated by Jianhe Zheng and Zhihui Deng way back in 2010.
Wu Geng Ji anime adaptation was described by Manga Updates as follows:
The Great Shang Dynasty has been in power for many years, but the Gods have found fault with the new emperor. Instead of submitting to their will at the expense of his people, the Emperor resolves to throw off the Gods' yoke and free humanity. However, this means not only will he face the Gods, but also a rival, the young Zhou – who submits to the Gods' will for nothing but his purposes! The fate of the dynasty, the fate of all humanity will be determined by this great battle between the forces of Heavens and Earth!

Source: Manga Updates, via Anime Planet
Animation Studio and Release Date
Wu Geng Ji Season 4 release date is scheduled on July 22, 2021, and it will be stream on its official page on Tencent for domestic viewers and WeTV for international audiences.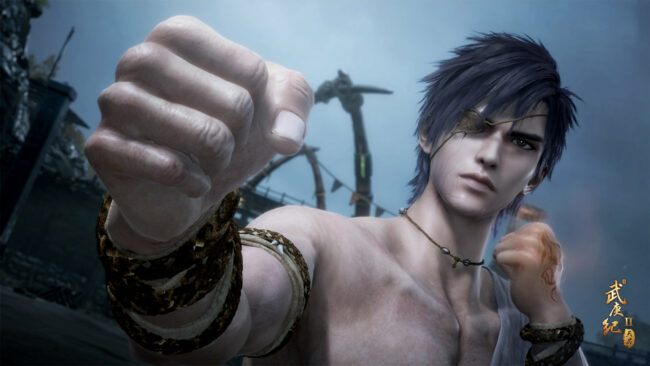 Sparkly Key Animation is returning to animate the series. Thus, the popular Chinese anime studio will have several of its work simulcasting this July along with Wu Geng Ji Season 4, and that includes Swallowed Star, Soul Land, Qin's Moon Season 6, and the recently released Tianbao Fuyao Lu (Legend of Exorcism) Season 2.
Official Trailer
Here's the official trailer for Wu Geng Ji Season 4 as revealed by Sparkly Key Animation and Tencent Penguin Pictures.
Where to Watch Wu Geng Ji Season 4 Online?
Now, just like any Chinese anime fans out there, we are sharing this question – where can we watch Wu Geng Ji Season 4 upon its release on July 22? That's easy, you can check its official pages on the following platforms:
You may also check its official page on Weibo to get further updates directly from the production team: 武庚纪官方微博
Furthermore, some Chinese anime fansub groups will surely add it to their archives such as izfanmade, AnixLife, Kurina Official, Mundo Donghua; so you can just directly go to Google and search for those names.
For the avid fans of Wu Geng Ji, please let us know which part of the story would you like to be highlighted in the upcoming new season of the donghua? Which character do you like to see the most upon its return? Share your thoughts with us by leaving a comment below. Also, don't forget to subscribe to our newsletter if you wish to get Chinese anime updates and recommendations from us.
Last Updated on November 9, 2022 by Yu Alexius