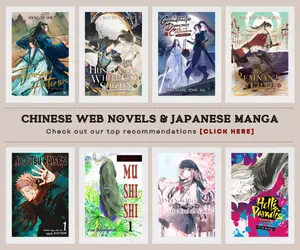 Delving deeper into the fall 2019 anime lineup, we are now entering the 2nd half of the season and thus, Yu Alexius team is proud to present our list of best anime of the season far in our mid-season review. The entire lineup of the season had been a fascinating one so far and gives us a new flavor as opposed to the summer season which was rich in shounen-anime lineup. In fact, we have wide arrays of interesting genre this season not only revolving around shounen but one thing is sure though, dramatic series had been really doing well this season.
To deliver, our mid-season review of anime series airing as part of the fall2019 lineup, I will include the leftover shows from the previous season and that includes Dr.STONE, Vinland Saga, and Fire Force – three (3) notorious top-notched shounen anime of 2019.
My Fall 2019 Anime Lineup: Mid-season Thoughts
Alright, let's start our list with our top-rated anime series of the season so far as follows:
PSYCHO-PASS SEASON 3
Despite having minimal scenes for Akane, and one cameo appearance of Shinya and Ginoza, Psycho-Pass Season 3 is actually doing well for a sequel with only few of its characters from the previous seasons appearing in the scene and with two new main characters taking the limelight from them. Arata and Kei were good protagonists though and it's amazing how they could cooperate with each other despite the dark past that revolved around them. Although it's not clear yet who the real enemies were, I felt like we are facing into a big and exciting journey in Psycho-Pass Season 3 and it shouts action, and more.
SWORD ART ONLINE: ALICIZATION –WAR OF THE UNDERWORLD–
The biggest surprise this season is definitely Sword Art Online, and I felt like A-1 Pictures could somehow give us more seeing how well-animated and written in the current season of the anime despite its terrible run in the first half of the 4-cour story of Sword Art Online: Alicization. We didn't see Kirito in action yet but it feels great to know who the enemies are, their backstory, and with the Integrity Knights finally redeeming themselves after being the opponent of the main characters from the previous cour, as well as having them struggle to protect the human empire from the invasion of the Dark Territory.
Related Post: Sword Art Online III War of the Underworld is back on April 2020
KONO OTO TOMARE! (SOUNDS OF LIFE!)
One of our nominees for ANIME OF THE YEAR, Kono Oto Tomare! simply have that magic that makes you fall in love with it over and over again. It is one of the best drama anime this season, and it is even more amazing to finally get a glimpse at the backstory of Hozoki on a deeper level. Furthermore, it's great to see the progress of the members of the Koto club and how they face their demons and weaknesses. Another plus points were the budding romances in the story despite not really giving too much attention to it.
AHIRU NO SORA
Yes, a sports-anime finally taking the upper echelon of our list this year and it's not just some kind of sports anime, as it's definitely an inspiring and exciting one to follow. I could definitely feel the Slam Dunk vibes here and the influence of other sports-shounen anime, but there's something special with Ahiru no Sora that touched your hearts on so many levels.
VINLAND SAGA
One of the leftovers shows from the Summer 2019 Anime Lineup is here and it's just really getting, even more, better in narrating its story as it finally went as flashy as the quality of its animation which was solidly done.  Although, I have to admit that at some point at the beginning of Fall season, Vinland Saga had been a little bit boring on my end until I found out it's just the calm before the storm as we're getting intense episodes in the last few weeks from this masterpiece from WIT Studio.
Dr.STONE
Definitely, the most stable and consistent among the leftover shows of the previous season and even this fall is Dr.STONE, the amazing storytelling and exciting story that made us look forward to every next episode of the series had been the case this season. Dr.STONE also gave us some of the most memorable jokes of the year, and the glimpse at the backstory of Senku's father and his team from outer space is just heart-melting. Now, I just can't wait to see the Kingdom of Science and Tsukasa Empire to clash and for Senku to finally reunite with Taiju and Yuzuriha.
FIRE FORCE
The flashiest anime of the year and always burning finally bared its fang this season as it gives us entertaining action-packed episodes this season. I really think that I've fallen for Benimaru Shinmon, and with the White-clad finally appearing – it's no secret anymore that some more flashy fight scenes are coming soon and with our favorite fire soldiers from different divisions put all their power together to defeat the greater evil (quite your typical shounen plot though). Oh, lately I think Joker is an interesting figure in the story too which makes me want to know more about him.
Related Post: Fire Force Returns for 2nd Season on July 2020
BLADE OF THE IMMORTAL
Bloody and dramatic! I don't know but I felt like I am the only enjoying this reboot of Blade of the Immortal. The fight scenes were simply insane and bloody, I don't like gory stuff but I definitely enjoyed this anime so I think it's victorious on getting my attention and makes me even want to know more about the characters in its story. I felt like every episode tells a story of the harsh reality of the samurai world and how painful are the sacrifices and burdens that they must bear.
CHIHAYAFURU SEASON 3
Karuta is definitely a fun game, isn't it? Chihayafuru season 3 is giving us an exciting ride of drama, tidbits of romance, and the world of competitive Karuta. I am really enjoying how fascinating and interesting playing Karuta is, and how our favorite characters from the story face their emotions and learn more about life from their experience in playing Karuta.
STARS ALIGN (HOSHIAI NO SORA)
Not your typical sports anime, there's more to its drama and I really felt it is quite addicting paired with catchy and bop music. It is quite gay in so many ways but I think that's what makes Hoshiai no Sora an interesting one to follow, as well as the story behind each member of the Male Soft Tennis Club.
MY HERO ACADEMIA SEASON 4
The 4th season of My Hero Academia is definitely giving us a good ride this season though I felt like it has some lackluster because I believe that it could do even better or maybe I did just expect too much, after all My Hero Academia is our anime of the year last 2018. Although, I believe that the anime didn't bare its fangs yet and still building that momentum to finally explode it's amazing story this season.
FATE/GRAND ORDER: ABSOLUTE DEMONIC FRONT –BABYLONIA-
Personally, one of my favorite anime this season and I am really enjoying the fight scenes and the music in this anime. This is the only story of Fate where I did root for Gilgamesh to be around. It seems that there is more to the conspiracy behind the events in journey of our main characters into the age of the gods as they travel back in time to retrieve the Holy Grail.
BABYLON
And here, we have one of the most psychologically-disturbing anime of the year as well as having one of the most intriguing female anime characters of 2019 – Babylon. It all started weak for me until it slowly bares its fangs and how deep it could be until it eventually exploded with so much political-crime thriller vibes in the later episodes. Then, we've been surprised big time with the 7th episode which scares the hell out of my league by showing us a heartbreaking and literally insane episode filled with philosophical conflicts and leave us questions about what is right, what is evil, what is accepted by the norms, and what is there left to be done by our main character.
BEASTARS
 Creepy and cringed at some point, Beastars had been an exciting ride of action, psychological thrill, and a bit of romance. The unique approach of this anime towards the issue on moral standards had been a great aspect of the story to watch out for.
FOOD WARS: THE FOURTH PLATE
I am not a big fan of this anime, to be honest but I definitely had a blast in the recent episodes of Food Wars season 4. It's both hilarious and interesting, and most of the time it's making me hungry for no apparent reason aside from its lusciously-looking cuisines. The characters are always interesting as ever but I felt like we have too many this season and sometimes it quite hard to identify each of them. The visuals and animation are solid this time though, a big leaped from the little mess that J.C. Staff did with the previous season's DanMachi 2nd Season and A Certain Scientific Accelerator. Good job to their team this time!
WELCOME TO DEMON SCHOOL!! IRUMA-KUN
This anime had been a big surprise for me as I never intended to have this on my watchlist when the season started. However, I saw it and decided to watch it randomly and I fell in love with all the music in it ever since. The characters are fun, it's not unique but definitely has decent animation and with gradual character development – this anime could be a very good one. I also enjoyed every bit of humor embedded in its story.
WE NEVER LEARN: BOKUBEN SEASON 2
Nariyuki and his girls continue to give us an insane and hilarious season after their stint from spring this year. I think it's pretty consistent and always been able to deliver what it supposed to deliver and that is to make us all laugh in so many ridiculous ways as possible. At the same time, I just can't stop myself from shipping Nariyuki and Furuhashi big time, and all the ladies finally have shown a little bit of themselves more than usual.
HIGH SCHOOL PRODIGIES HAVE IT EASY EVEN IN ANOTHER WORLD
At first, I was quite skeptical about this isekai anime until I saw how interesting it is with my own eyes. It's nothing spectacular and follows the same path as the other isekai anime of the recent years but I really enjoyed almost every character in their group and how they will conquer the new world where they discovered themselves. Obviously, I want to see them clashed against the empire and surprise those ill-mannered nobles in the story, and destroy them.
ASCENDANCE OF A BOOKWORM
This is a personal favorite of mine and definitely one of the biggest surprises this season for me. This is not the typical isekai anime story that I used to watch and I definitely enjoyed its plot. Obviously, there's still the cliché of the overpowered main character who got transported into another world but there's a limit to her (in this case it's her newly acquired body which is frail). I also like the fact that Ascendance of a Bookworm somehow gives me that Spice & Wolf merchant vibes.
Related Post: Ascendance of a Bookworm Season 2 Release Date is on April 2020
ASSASSINS PRIDE
Assassins Pride started as one of the strongest anime of the season for me until it eventually loses its magic in the succeeding episodes. I think it's the uninteresting matchup between the two main characters, and having a 'loli' heroine for this story is quite dragging for me. Nonetheless, Kufa Vampir is definitely one of the most interesting male characters this season, and the fight scenes of this anime are among its redeeming factors for me.
And this is our current mid-season review showing our Top 20 Anime of Fall 2019. Which anime airing this season is your favorite? Would you mind sharing your thoughts about fall 2019 anime lineup to us by leaving your comment below? If you want to get updated with various anime topics from us, don't forget to subscribe to our newsletter and get our latest blogpost right in your inbox.
Last Updated on November 17, 2022 by Yu Alexius