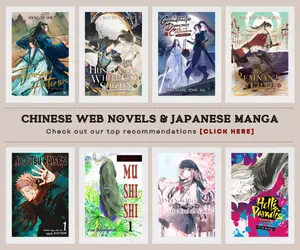 Hey guys, we have a new fantasy anime coming this October as part of the fall 2019 anime lineup and that is no other than Assassins Pride. The anime is the new project of EMT Squared this year and based on the available trailers, it's quite promising though I just wish it won't be one of those disappointing anime shows which only great trailers but turns out to be a train wreck when it aired. Nonetheless, I have high hopes for Assassins Pride TV anime adaptation especially with the fact that its source material, Assassin's Pride light novel series is well-received.
Assassins Pride Anime Overview
In anticipation with Assassin's Pride release on October 10, 2019, we have here some of the details that we thought may help you understand its story including its synopsis as follows:
A world where nobles with the ability of mana have a duty to protect humanity. A unique girl Merida Angel who does not have mana while a nobleman who attends a training school for talents. In order to find out her talent, Coufain-Vampir is dispatched as a tutor. "If her old defunct, assassination to" shouldering the task of – -. Kuhfa tries to make a cruel decision for Merida, whose ability continues to make unrelenting efforts in all societies. "Let's not leave my life to me." Assassin and not an assassin teacher assassin teacher Pride (Pride), show the value of a girl to the world!

Source: assassinspride-anime.com
Assassins Pride so far have release several trailers as teasers and short intro into the upcoming anime's world setting:
Assassins Pride Anime Release
[Update] On September 4, 2019: Assassins Pride anime release date had been confirmed to be on October 10, 2019 together with a new poster and promotional video for the anime as seen below.
The Assassins Pride New Key Visual
Assassins Pride Anime Cast Members
Among the previously announced cast for Assassins Pride are as follows:
Yūki Ono as Kufa Vampir
Tomori Kusunoki as Melida Angel
Yui Ishikawa as Elise Angel
Marina Yabuuchi as Rosetti Pricket
Ayane Sakura as Nerva Martillo
Tatsuhisa Suzuki as William Jin
Maaya Uchida as Mule La Amor
Azumi Waki as Salacha Shicksal
Assassins Pride Anime Cast and Production Team
Meanwhile, the following are the staff for the anime adaptation:
Director: Kazuya Aiura
Series Composition: Deko Akao / Hitomi Mieno
Chief Animation Director & Character Designs: Maho Yoshikawa
Chief Animation Director & sub-Character Designs: Yochiko Saitou
Sound Director: Satoshi Motoyama
Color Design: Tomoko Koyama
Editor: Michi Takigawa
Art Director: Mikiko Matsumoto
Director of Photography: Ryohei Miyasaka
CG Director: Wataru Shibata
Sound Production: Half HP Studio
Animation Production EMT Squared
While credited for the original work were Kei Amagi and Ninomotonino. We also have here some of the key visuals which have been released so far.
Assassins Pride Anime Characters Posters
The light novel is written by Kei Amagi and illustrated by Ninomotonino and was first published by Fujimi Shobo under the Fujimi Fantasia Bunko imprint. A manga adaptation had been serialized in Shueisha's seinen manga magazine Ultra Jump with art by Yoshie Katō on May 2017.
Assassins Pride Novel Plot
Melida Angel was born to an aristocrat family with no mana and attends an academy to hone their skills with mana. To make sure that Melida has any, Kufa Vampir has an order to tutor her. But if Kufa finds Melida to not have any mana, he will assassinate her. However, he offers her a way to have mana by having faith on his pride to unlock Melida's potential.
To give everyone a little bit of information on what to expect in the story of Assassins Pride, I have here a video commentary by Densetsu God from his YouTube Channel giving us a general idea about the upcoming fantasy anime.
For more updates about the anime adaptation of Assassins Pride, don't forget to subscribe to our newsletter.
Source:
https://myanimelist.net/anime/38572/Assassins_Pride
https://assassinspride-anime.com/
https://www.animenewsnetwork.com/news/2019-06-18/assassins-pride-anime-unveils-main-cast-staff/.147978
https://www.novelupdates.com/series/assassins-pride/
https://en.wikipedia.org/wiki/Assassin%27s_Pride
Last Updated on February 17, 2022 by Yu Alexius