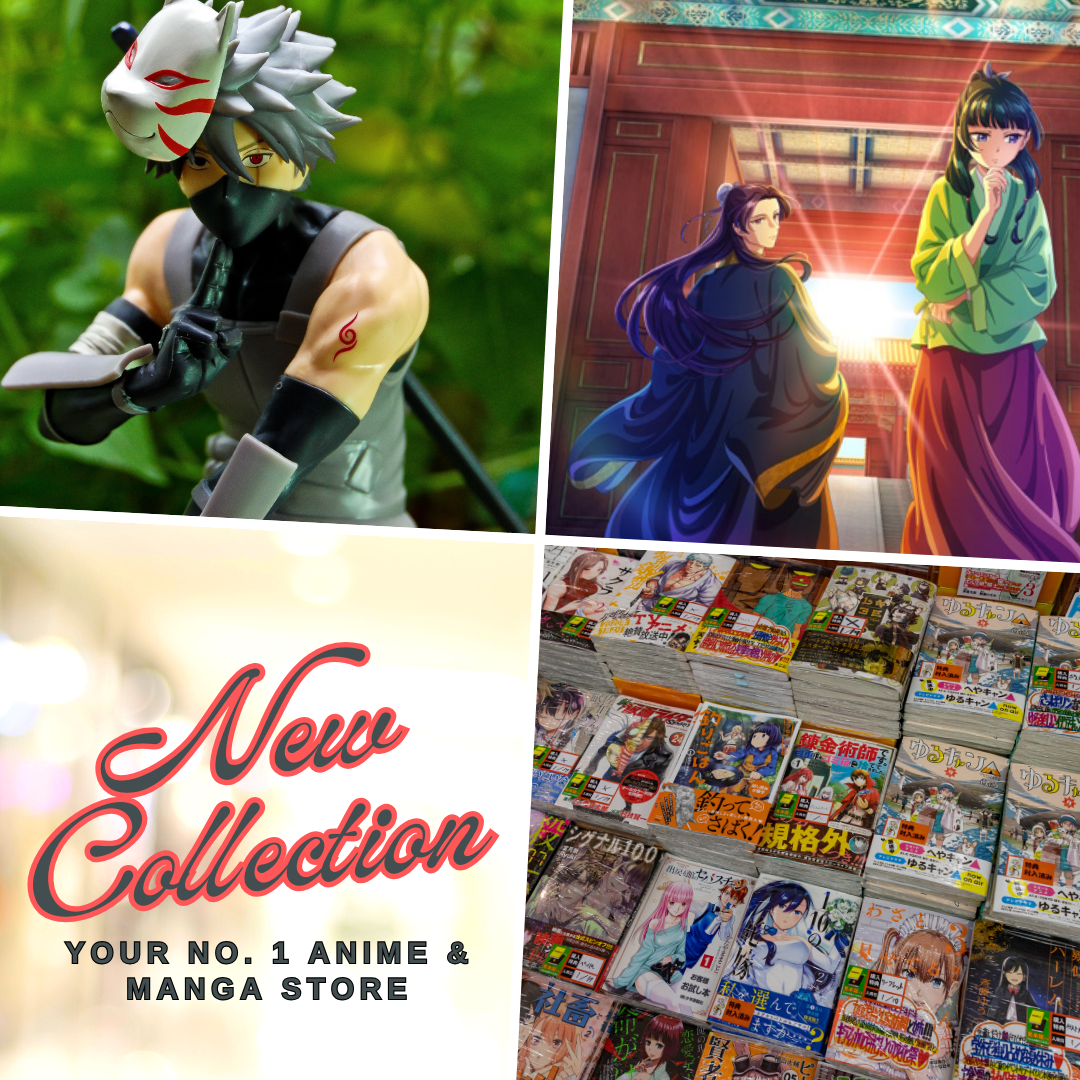 Hey guys, the mid-season ranking for summer 2019 anime lineup is finally here and it's my great pleasure to deliver you the best of the season so far. Almost every anime series airing this season had reached the middle of its run, and I think it's about time to do some evaluation which anime shows did some progress and which one shows no sign of improvement.
In this post, I will share our Top 20 Anime of Summer 2019 so far based on our weekly anime chart which we released on our Facebook page. This is actually quite a premature prediction for our Summer 2019 Anime Seasonal Award which we will hold once the season is over. After the huge success of our first-ever Anime Season Awards featuring the best of spring 2019 last July, I am quite hyped and excited for this current season. Nonetheless, it is still too early to predict which anime will top it all but sharing our mid-season chart here is more like a guide to see which one is doing well and also a recommendation from us for readers who are still looking for info whether they have to watch a specific show this season or not.
Alright, let's get down to business and discuss our list starting with the titles from 20th– 16th place. First of all, this list also includes the leftover which means we will see how the anime series from the previous seasons rank this season.
How Heavy Are the Dumbbells You Lift?
This one is among my personal favorites, to be honest, though it's quite normal and ordinary at its core. How Heavy Are the Dumbbells You Lift had been one of the shows I highly recommend before the seasons started and I even listed it with decent impression when I wrote our first review of summer 2019 anime lineup. Definitely funny, and informative! It is the anime show for fitness enthusiasts and more than that; the fanservice is done really good without becoming an eyesore.
My favorite parts of the anime are definitely the food details when Sakura is eating foods, Machio's workout lessons, and his shirts bursting up. This anime is pure entertainment. In our weekly chart, it actually did have a consistent placing from 16th – 10th place and I think it's pretty good.
To the Abandoned Sacred Beasts
In our 19thplace is To the Abandoned Sacred Beasts – an anime that I seriously love despite how cliché the story is. One thing I truly adore in this anime is the drama and the music. It has been a consistent title in our safe spot in our weekly chart despite having a very bad start. Personally, I think the opening of the show is so generic and that it didn't appeal at all. Everything simply turns out to be amazing when it aired its second episode and it opens the path that To the Abandoned Sacred Beasts is more than just its fight scenes, it's the drama and the philosophy behind it are the main addicting ingredients of this show. The anime entered our Top 10 Weekly Chart four (4) times already since the season started.
The Ones Within
The Ones Within: Onigasaki x Oshigiri
An anime that I almost dropped upon watching its first episode though it actually gives me shivers at that moment. I never expected that this anime will eventually become one of my personal favorites and finished at 1st place of our Top 10 Chart of the Season – Week 6. It seems so ordinary at first glance but the story is more complicated than what you may think of. The first three (3) episodes were a good build up on this psychological horror-adventure story with isekai twist. I thought it's a battle royale at first on which the characters have to kill each other in order to win and survive but it seems they have work altogether in order to survive or that's what I am just thinking for now.
I sincerely enjoyed the characters in The Ones Within where each of them has different personalities that we are viewers could easily relate with. On my end, I just can't stop myself from shipping Kai and Zak as well as Iride and Anya.
BEM
This is the real premature in this list but since I did have a good impression of its three (3) episodes so far, I think it's acceptable to include them in the list. Though we may not have seen almost everything yet, the premise is something I sincerely enjoy even though it's quite generic.
If It's For My Daughter, I'd Even Defeat a Demon Lord
One word – ADORABLE! This is how I could describe this anime is. The story is not your typical adventure anime story set in an RPG world as it revolves around a cute little demon that was saved by our main hero instead of our hero himself. As of now, I don't see any significant improvement in it yet but the anime had been pretty consistent and always give us a satisfying ride in every episode. It is a perfect slice-of-life adventure story of a little girl with his overprotective savior and the whole gang of adventurers who looks after her.
Next, we have here our list from 15th place down to 11th spot as follows:
Danmachi Season 2
We have one of the biggest anime of the season at 15th place. Danmachi is one of the most popular adventure anime of the decade and it made quite a cult when it first aired in 2015. Now, the story of Bell and his goddess Hestia really give us an exciting ride. I have to admit that some points were quite dull that is why its ranking in our weekly chart had been unstable just like when it entered our Top 10 numerous times but also reached the bottom 10 at some points. Nonetheless, Danmachi Season 2 had been one of the most unpredictable anime this season and I simply want to see more from it and hoping it will surprise us big time in the remaining episodes left.
A Certain Scientific Accelerator
My favorite esper seriously rocks this season and Accelerator never disappoint at all. My only complaint might be sometimes I felt like I need more push or exciting scenes from the series or maybe I need more screen time for Accelerator. Furthermore, I am quite pissed at The Last Order sometimes but it's just the way she is and every time she said MIKASA MIKASA is really getting into my veins. Overall, A Certain Scientific Accelerator is one of the most promising shows this season and it entered our Top 10 Chart three (3) times already with the highest spot possible at no. 3, and I am optimistic that there still lots of excitement and fun in-store in its upcoming episodes.
Skilled Teaser Takagi-san Season 2
Nishikata x Takagi
The most charming and could potentially take home the beacon for cheesy moments are Skilled Teaser Takagi-san. It is an anime series that thrives in its simplicity and heartfelt nostalgic storytelling. I always felt jealous of Takagi-san to be honest because of how skilled she is in teasing her man and it's really funning and adorable to watch. Overall, the anime didn't have dull moments at all because it is always filled with sincere teenage charm which we can all reflect with. Though I have to admit that the reason it is currently in our 13thspot is that it doesn't have the intense storytelling compared to other shows in the higher place. Yes, it's actually had been on the safe side and very consistent in its pace but if we're looking at it with simple criteria, Skilled Teaser Takagi-san could definitely win our hearts easily.
Mix: Meisei Story
Our best sports anime from Spring 2019 is here at 12th spot. I just really loved how well and consistent this anime is, the pacing had been good and the narrative storytelling is simply cute. Though we're almost near the end of the series and I felt we didn't see some intense part of the story yet and that is something that I am badly waiting to see. Compared to other leftover shows, Mix had been on the safe side but didn't really soar that high as of now. Nonetheless, the imminent clash of the Tachibana brothers against their rivals in baseball will definitely give us some breath of fresh air and excitement in the upcoming episodes of the anime.
Gorgeous Butterfly: Young Nobunaga
First of all, this anime showed me a very promising start and it has been a consistent name on the Top 10 chart in the first (3) weeks of the season. Somehow, I felt like it loses its magic later on as the story progress or maybe I felt like its generic cliché plot had been finally unveiled which has been covered by its visually stunning animation, graphics, and character designs at the beginning of the story. I felt like I will not enjoy where this story is going seeing the current progress of the series. Nonetheless, I have to give credit on it with how beautiful every episode it, it really lives up to its title Gorgeous Butterfly. Furthermore, each character in the anime is truly interesting no matter what their motive is.
Rounding up our list to Top 10, here are the titles occupying the 10th spot to 6thplace.
O Maidens in Your Savage Season
In our 10thplace is an anime about curious young ladies about the so-called

Es see ecks

! This anime is a good and sincere coming-of-age story which tells us the struggles that every female teenager and even guys have to go through during the puberty stage and I felt like many of us could relate to this. The curiosity towards someone of opposite gender, the affection of love, the struggles to belong, jealousy, bullying, and youthful romance – these were all packed altogether in pretty storytelling written by Mari Okada.
The anime had been a consistent title in our Top 10 Weekly Chart managing to enter the list four (4) times and with 4th place as its highest spot.
Black Clover
I think the biggest factor of Black Clover entering our Top 10 in this list is the death of Julius, the awakening of the elves, and that astonishing fight between Julius and Patry. I don't really have that many to say about this anime other than it seriously improve so much if we will compare it with its pilot episode and how much haters they got that time. Today, it is one of the most beloved shounen anime and I am really satisfied with that. Now, I am simply looking forward to the clash of our magic knights against the elves which I believe to be really lit and fun.
Carole & Tuesday
Our favorite duo of singers from Mars finished at 8th place in this mid-season chart and seeing its current progress I am quite confident that it could even finish higher when the season eventually ends. The storytelling and music are definitely still the anime's strongest points though I have to admit that it was quite boring at some episodes simply serving us its casual shenanigans. However, the recent episodes did have some good progress which will definitely bring us soon to its climax and I am more than excited about that.
Astra: Lost in Space
Astra: Lost in Space: Kanata
We have here our group of students who got lost in space, alone by themselves trying to survive and return home while also staying on guard for someone among them who might kill them. Astra: Lost in Space is a pretty amazing survival adventure anime despite how cliché some of its parts are. Nonetheless, this is one of the anime that I have high hopes of getting the Anime of the Season title and I am simply looking forward how the story turns out to be. After all, every week had been a great look at the background of each character which I think is nothing spectacular but also necessary for the story to proceed.
Fruits Basket (2019)
The Zodiacs finally revealed themselves one by one this season and Fruits Basket definitely starts the summer season with heartfelt story and so much drama. Tohru Honda simply getting closer to the roots of the Soma Family and we could expect for more entangled relationships to finally appear in the surface. Fruits Basket had been very consistent with giving us heartfelt drama and simple dosage of effective romance which I liked the most.
And here, we finally have our Top 5:
Dr.STONE
The most talked-about anime of the season after Demon Slayer is here at 5th spot. We have Dr.STONE which give us an exhilarating stone world adventure so far and keep us entertained and wowed with his crazing scientific mindset. I actually felt like playing Virtual Island while watching this anime which I think is really cute and amazing. The visuals and animation are definitely its strongest point which I think is among the most striking this summer 2019 season. The character designs were also gorgeous and oh man, I love Tsukasa so much. In fact, Dr.STONE is among the most promising and quite unique anime this year despite being a shounen in general. Story-wise I felt that the anime is quite weak at some point but it always find its way back to the top. Furthermore, I am 10 billion times confident that Senku is stirring up some enticing and exciting chemical formula for a great and fun adventure in the upcoming episodes of Dr.STONE.
Vinland Saga
Thorfinn
Vikings and blood – Vinland Saga is definitely one of the strongest anime this year with so much quality. I think that is something expected from WIT Studio that also gave us Attack on Titan, and other visually stunning anime shows such as The Ancient Magus' Bride, and Kabaneri of the Iron Fortress. The strongest appeal of Vinland Saga is no doubt its animation quality and I sincerely appreciate the effort its production team exerted on it. I think it has the best action sequence this season alongside Fire Force and Demon Slayer. The story is pretty generic for a shounen – bloody fights, revenge, and more but I am not complaining Thorfinn is such a charming warrior I think and Askeladd is a man that I seriously hate to hate. Its soundtrack is definitely worth mentioning – that damn amazing opening theme song Mukanjyo by Survive Said the Prophet and the ending theme Torches sang by my queen Aimer is truly heartfelt.
GIVEN
Boys love yes we have a shounen-ai sitting atop our list at 3
rd
place. I could hear some of the readers definitely complaining about it but 
Given is not your ordinary boys love anime
. There's something magical in it, it is innocent, savage, heartbreaking, dramatic, romantic, and peculiar in so many ways. Given ranked 1
st
(twice in our Top 10 list) and been doing well with delivering drama and teenage romance in our door this season. It is not even giving us some intense narration yet and I felt like everything is just a prelude to a more dramatic turn of events and some surprising heavy drama is coming which I am really excited to see.
Fire Force
The best new anime of summer 2019so far, we have Fire Force here! David Production definitely treating us to a visually aesthetic adventure with this anime. Actions, music, interesting characters and more, Fire Force surely is making our week lit in every episode it aired. It is pretty genetic of a shounen anime to its core but what makes this anime outstanding is how well its story s written, how epic the animation was done, and how much adrenaline it gave in the entire experience of watching it. It is best in making you stay in your seat without taking your eyes off the screen.
Demon Slayer: Kimetsu no Yaiba
Demon Slayer: Kimetsu no Yaiba: Tanjirou from the anime's ep. 19
I really have to commence ufotable for giving us so much quality this year with their anime adaptation of Demon Slayer. The internet goes on raving the anime when its 19thepisode aired 2 weeks ago and what makes Demon Slayer really amazing is the fact that it is willing to compromise in order to give us a quality built up of the story. Everything in the anime was work with so many details and effort is obviously seen in it. It is never made in rushed impulsive manner. Every inch of the production teams' effort was seen in it and I felt grateful to holding to this anime for so long despite having some weak points such as its momentum during the built-up of the story. Its fight scenes are definitely among the most iconic this 2019 and somehow I felt like people will surely remember 2019 as the year of the Demon Slayer.
That ends our list of Top 20 Anime of Summer 2019 – mid-season chart. I am quite confident that there are some shows outside of this list which could potentially enter the list as the season end such as The Case Files of Lord El Melloi which I seriously enjoy these past few weeks. Nonetheless, let me ask you guys, which anime is your favorite this season and please let me know of your Top 10 anime this season by leaving a comment below. I'll be glad to discuss it with you then, and don't forget to subscribe to our newsletter to receive the latest updates of insane random anime thoughts from our blog.
Last Updated on December 30, 2020 by Yu Alexius