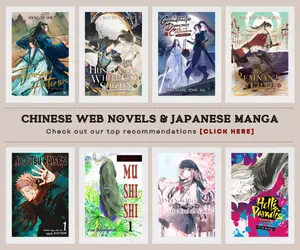 In the newly unveiled
full trailer for Battle Through The Heavens Season 3
, the highly anticipated return of the Chinese anime had been unveiled to be on July 21, 2019. It surely is amazing to see Xiao Yan once again continuing his adventure in the Tageer Desert and this time, he is about to meet one of the most important people in his journey. Yes, I am referring to Queen Medusa herself on which she will play a vital role in Xiao Yan's story later on until he became the strongest entity in the Dou Qi continent.
Now, we know
Battle through the Heavens season 3 release date
which is on July 21. So, let's talk about the trailer which gives us a glimpse at what to expect from the upcoming 3rd season of the anime. First, we had seen Xiao Yan and Yao Lao in Tageer Desert to infiltrate the snake-people tribe and retrieve the Green Lotus Flame from Queen Medusa.
Battle Through The Heavens Season 3 Release Date
In the trailer, we had seen Yue Mei, she is one of the Eight Generals of the Snake-people Tribe. She's among the first snake-people that Xiao Yan met in his journey and it is quite a dangerous one on the part of our main protagonist as he almost got killed by her. Nonetheless, I won't share that much spoilers about this arc other than the fact that we will see more of
Queen Medusa
this time around while the Pill King Gu He will make his debut appearance in the anime. Yun Yun whom we all know as Yun Zhi from the first special episode of Battle Through The Heavens Season 1 is also joining him together with some fighters from the Jia Ma Empire at the Dou Wang level.
However,
Battle Through The Heavens Season 3
will give us a pretty fun ride this time with the clash of powerful people from Snake-people tribe and the Jia Ma Empire fighters with Xiao Yan and Yao Lao acting as the fishermen.
Battle Through The Heavens Season 3 Full Trailer
So, aside from those details that I had mentioned what are some things that we should expect from Battle Through the Heavens Season 3? I'll do the pleasure of sharing some facts from the novel while avoiding spilling some too much spoilers.
Here we are with our list of exciting things to watch out for in BTTH Season 3:
The clash of 2 Dou Huang fighters (Yun Yun vs Queen Medusa)
Queen Medusa's attempt to breakthrough Dou Zong level (whether it'll be successful or not, we will see that in the anime. Though we should definitely expect for a smoking hot Queen Medusa and her inner snake spirit during this process and it's lit)
Xiao Yan first encounter with Yue Mei
The Gathering of Snake-people Tribe's Eight General
Xiao Yan's first encounter with Queen Medusa
The appearance of the legendary Seven-colored Heaven Swallowing Python
Xiao Yan's dangerous escape from the snake-people tribe
I have here some screencaps from the trailer as follows:
Though I'm not sure if Battle Through the Heavens 3rd season will cover Xiao Yan's assault on the Mo clan but if yes then we are up for an exciting fight and the birth of Xiao Yan's signature attack Angry Buddha Lotus Flame – a combined flame attack of Green Lotus Core Flame & Bone-Chilling Flame.
We might also see Xiao Yan's exciting and bloody battle against a Dou Ling level fighter and his fight against the Dou Huang fighters from Sky Serpent Mansion.
Alright, so I am inviting everyone especially those anime viewers who like Chinese anime too to add Battle Through the Heavens Season 3 to your watchlist July. If you hadn't watched the first and second season yet, then I urge you to check it out as well as its special episodes. A piece of advice for everyone, please watch
Battle Through the Heavens – Song of Desert
before watching the 3rd season as it gives us a short backstory of Queen Medusa and the Ice Emperor Hai Bodong during their younger years.
Last Updated on March 21, 2021 by Yu Alexius