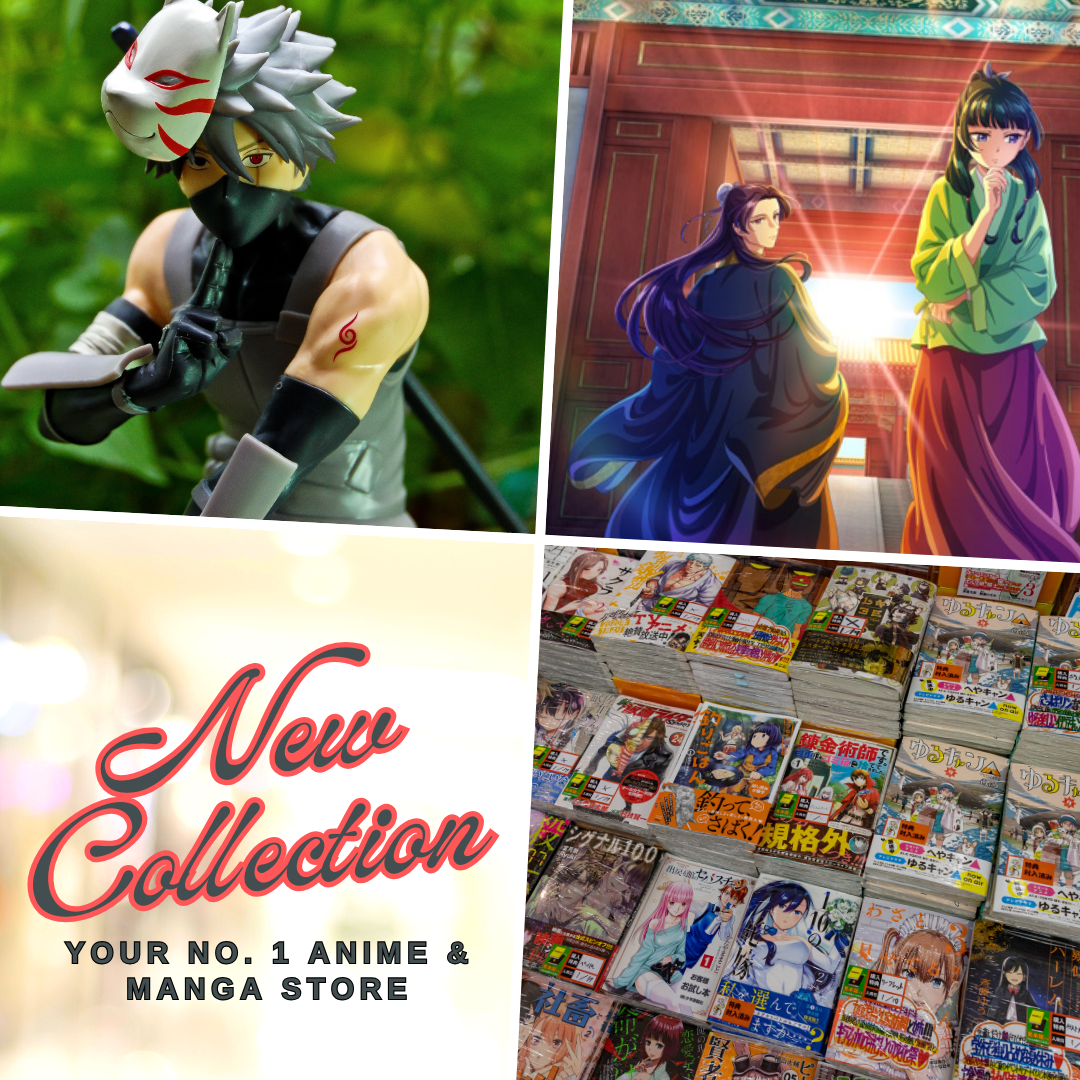 In the vibrant world of Chinese anime, one outstanding title that has recently captivated the hearts of viewers is "Soul of Light" (Zhen Yang Wushen). Released on July 10, 2023, this mesmerizing donghua is scheduled to run for 13 episodes, keeping fans eagerly glued to their screens until September 25, 2023.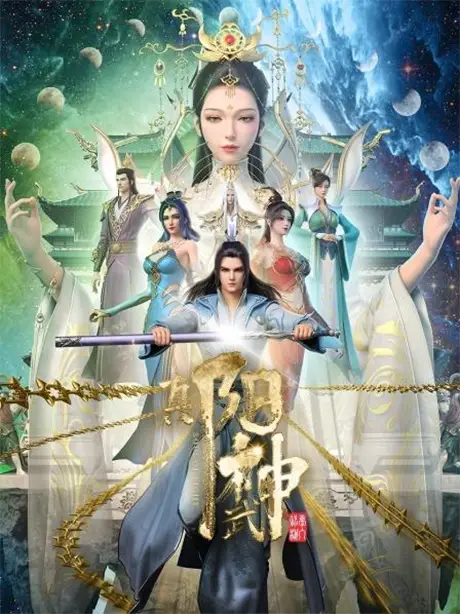 Adapted from the Chinese web novel by Meng Ru Shen Ji, the same brilliant mind behind other beloved donghua adaptations like "Immortality" and "Dragon's Disciple," "Soul of Light" is an animated masterpiece crafted by Wonder Cat Animation, produced by Youku, and exclusively available on their official streaming platform.
"Soul of Light" paints a captivating tale of a world perceived as an expansive sea of suffering, with individuals as ships carrying their physical bodies and souls sailing towards salvation on the other shore. The story unfolds during the prosperous era of the Great Qian Dynasty, a time admired by all for its flourishing nation. Yet, hidden beneath this apparent prosperity, dangerous undercurrents swirl. Threats loom both near and far, with enemies eyeing each other with malicious intent. Dark plots are hatched by the Eight Great Demonic Cultivators, and influential figures such as Martial Marquis Hong Xuanji wield significant power within the court. Meanwhile, the Grand Supreme Daoist, Dream God's Secret, vigilantly oversees the world.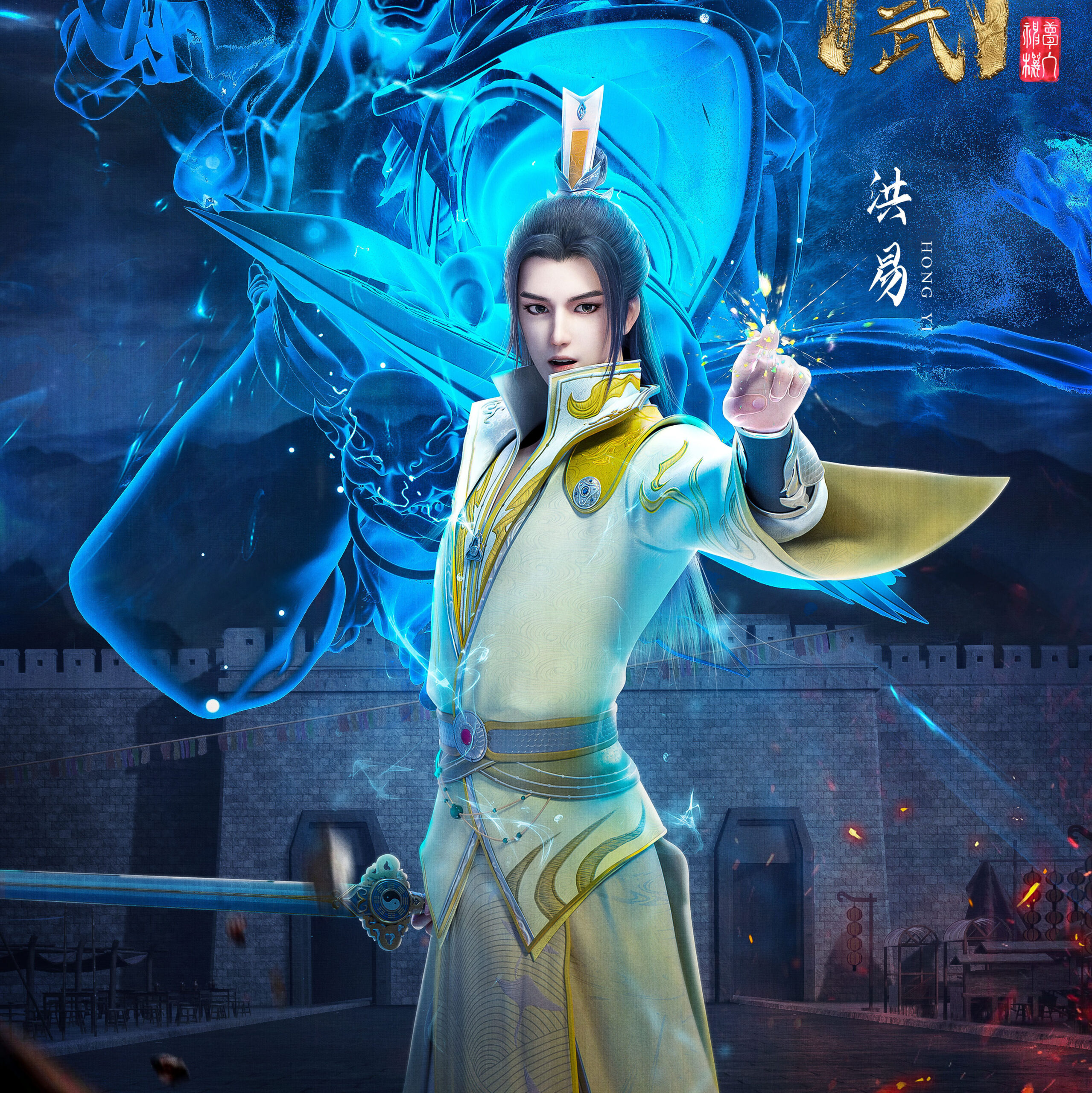 Amidst this tumultuous period of strife, a courageous young scholar named Hong Yi emerges to challenge the world's prevailing norms. Hong Yi is the son of the esteemed first counselor, Hong Xuanji, and the previous generation's Saintess of the Grand Supreme Daoist, Dream Bingyun. Tragedy struck at a tender age, leaving Hong Yi motherless and marked as an illegitimate child, subject to constant oppression from others. However, this adversity could not dampen his thirst for knowledge and truth. An auspicious encounter sets Hong Yi on an extraordinary and perilous journey of dual cultivation in martial arts and Daoism. With destiny's weight pressing upon him, he rises to defy fate and vanquish formidable foes, cementing his place as a legendary figure of his time.
Intrigued by the enthralling world of "Soul of Light"? Fear not, as we have curated a list of ten other captivating Chinese anime that share the same elements of adventure, martial arts prowess, and compelling narratives. So buckle up as we delve into a world of heroic quests, supernatural powers, and captivating characters that will leave you spellbound. Here are our top recommended Chinese anime like Soul of Light!
Dragon's Disciple (Long She Yanyi)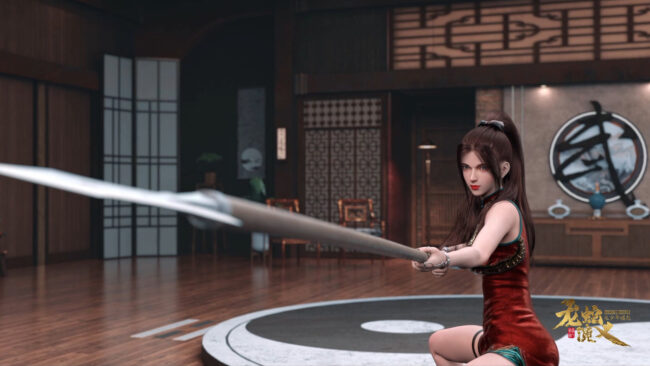 Dragon's Disciple takes the top spot in our list of recommended anime like Soul of Light. Adapted from a novel by Meng Ru Shen Ji, it was released in January 2022 by Bilibili and animated by Xuni Pictures in collaboration with Wonder Cat Animation. This captivating series follows the journey of a weak yet righteous youth under the mentorship of National Martial Arts Master, Tang Zichen. Witness how he evolves into an invincible force, constantly pushing his limits. The anime showcases the power of martial arts in resolving conflicts, promoting virtue over violence, and reviving the popularity of traditional martial arts while upholding righteousness. Fans are eagerly anticipating updates on Dragon's Disciple Season 2, as its release remains unknown until now.
Related Post: Top 10 Donghua and Anime Like Dragon's Disciple
Immortality (Yong Sheng)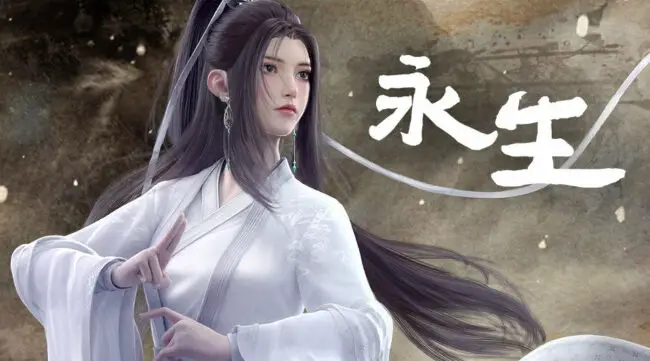 Our next recommendation is Immortality (Yong Sheng), another captivating donghua adapted from a novel by Meng Ru Shen Ji. Unlike Dragon's Disciple, Immortality leans towards the xinxia genre, focusing on cultivation elements and an intriguing plot.
Follow the journey of Fang Han, a humble family slave who firmly believes in the mantra, "I would rather be a beggar than a slave." Armed with unwavering determination, he embarks on a solitary quest, unlocking the mysteries of supernatural powers and forging an immortal body. Through relentless effort, he ascends to the realm of fairyland, eventually reaching the pinnacle of greatness as the peak king.
The Peak of True Martial Arts (Zhenwu Dianfeng)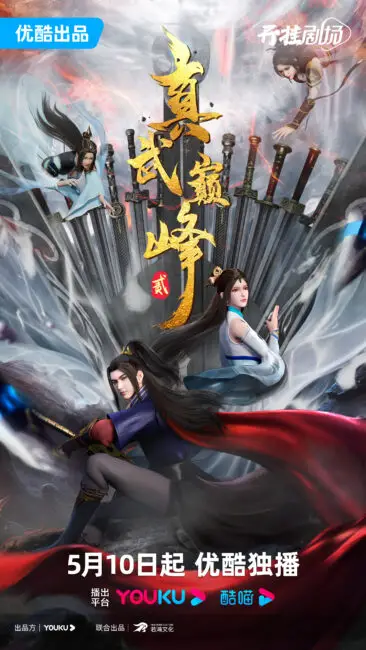 Our next recommendation comes from Ruo Hong Culture and Youku: The Peak of True Martial Arts. This captivating donghua made its debut in December 2021 and is currently airing its second season in 2023. The series offers a thrilling blend of action and fantasy, featuring elements such as cultivation, swordplay, age regression, and martial arts.
Meet Nie Feng, burdened with the extraordinary True Yang body, yet born into an ordinary life with a tumultuous destiny. Enduring countless hardships, oppression, and plots, he sets forth on a solitary path, confronting the powerful Eight Great Sects. Pushed to the precipice by the combined might of the Martial Kings from these sects, he leaps the Desolate Heaven Cliff. To everyone's surprise, Nie Feng does not meet his end there; instead, he is reborn into his seventeen-year-old self. In this new life, though born ordinary, he possesses unparalleled martial arts skills. Swiftly rising to fame in the world of martial arts, he seeks to mend past regrets and bury all previous adversaries!
The Soul of Soldier Master (Bing Zhu Qi Hun)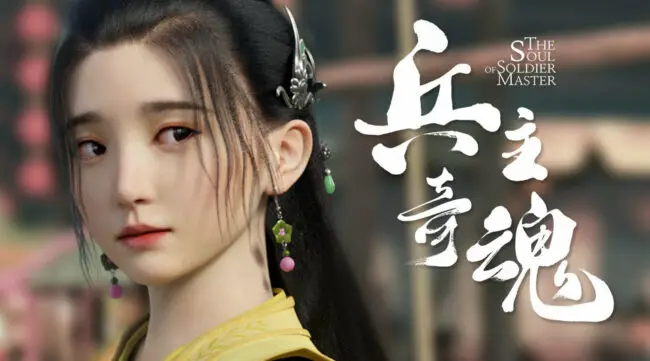 Next in our list of anime like Soul of Light is The Soul of Soldier Master, an original story produced by Bilibili and Hua Dream. This action-packed and fantastical donghua is presented in a captivating 3D animated format. The series premiered in January 2022 as part of Bilibili's Winter lineup, alongside Dragon's Disciple and Immortality.
Li Shi's birth was accompanied by mysterious cosmic phenomena, making him a vessel for the soul fragment of the Master of Weapons. This puts him as the target of clans worldwide, all seeking this power. Determined to avenge the attack on his parents and himself, he joins a clan for training while hunting down his enemies. During his journey, Li Shi encounters Bai Xiang, a demon tribe formation master from the Hou Clan, with plans to consume the various tribes of Mountains and Seas. Together with Ying Gou's assistance in testing the formation, a thrilling conspiracy begins to unravel in the city of Linhai.
Sky Wall (Tian Yi Que)
Our next recommendation is the highly anticipated Chinese anime, Tian Yi Que. Set to be part of Bilibili's donghua lineup, this action-packed and fantastical series is brought to life by Original Dream Studio.
In the ancient past, our ancestors established the Zhengyu Dynasty, harnessing the power of the Four Gods to ward off malevolent forces and ensure the safety and prosperity of the realm. However, as some individuals delved into the pursuit of heavenly dao, they unveiled this hidden truth and were willing to break free from its constraints. This revelation poses a crucial question before the world: Should the quest for heavenly dao take precedence over the well-being of the people?
The Gerent Saga (Sou Xuan Lu: Chen Ling Ji)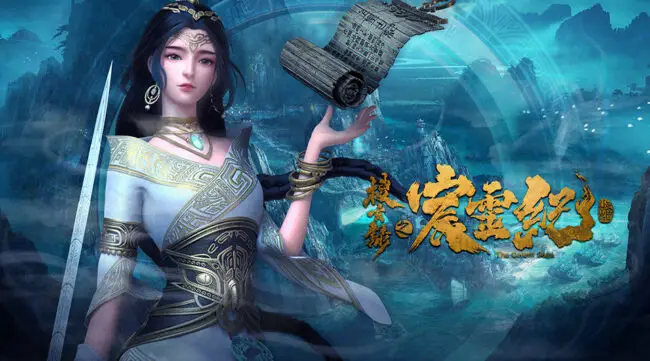 A captivating collaboration between Bilibili and Bandai Namco Shanghai, The Gerent Saga weaves an epic tale of action and fantasy, enchanting viewers with its mesmerizing storytelling. The prologue, consisting of 6 episodes, debuted in July 2021, leaving audiences eager for more. Studio SJYNEXCUS brings this enchanting world to life through animation.
In ancient times, the Lingzhou Continent was governed by the Tianzi Imperial Clan, protected by the Eight Great Dukes. However, the tyrannical reign of Emperor Pei, the eighth ruler, sparked a rebellion among the dukes. They attacked the imperial capital, igniting the "Nine Ying Rebellion." As the ninth ruler ascended the throne, the dukes grew disloyal. The various states engaged in overt and covert struggles, while the criminal underworld exploited the chaos to further their schemes. Amid this immense calamity for the people, a few young heroes set forth on a daring quest into the unknown, stepping into the midst of this chaotic game…
White Snake: The Origin (Bai She: Yuanqi)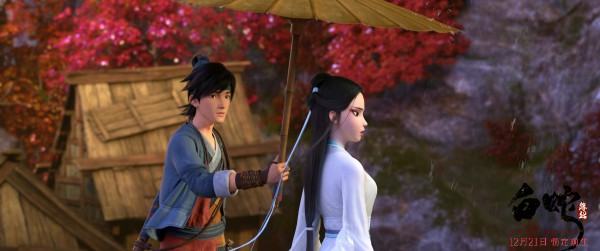 Continuing our list of recommended shows like Soul of Light is the Chinese animated movie, White Snake: The Origin, crafted by Light Chaser Animation. This enchanting tale weaves a captivating narrative of love, self-discovery, and thrilling adventures. Its stunning animation captures mesmerizing fantasy vibes, delivering a truly unforgettable experience for viewers.
The story follows Blanca, a young woman who encounters Xuan, a snake catcher from a nearby village. Suffering from amnesia, Blanca embarks on a journey of self-discovery with Xuan, leading them to develop profound emotions for each other. As they delve into her past, they unveil a sinister plot involving supernatural forces vying for dominance, threatening the fate of the entire world.
Spirit Guardians (Dou Hun Wei: Xuan Yue Qiyuan)
Our next entry is Spirit Guardians, a captivating donghua produced by Yi Chen Animation. This long-running series first aired in 2018 and has since mesmerized audiences with its compelling storyline and immersive world.
The Success Of Empyrean Xuan Emperor (Jiutian Yuan Di Jue)
Moving on to our next donghua, The Success Of Empyrean Xuan Emperor, a collaboration between Youku and Ruo Hong Culture. This action-packed and fantastical series premiered in August 2021 and has already spawned at least 3 seasons to date.
The story revolves around Wang Fan, an ordinary student of the Golden Academy, who possesses the martial arts origin technique "Nine Heavens Profound Emperor's Secret." Driven by a desire to avenge his older brother, he dons a silver tiger king mask, giving rise to the awe-inspiring figure known as the Silver Tiger King. When wearing the mask, he proclaims, "I am Wang Fan, the king of kings, and the ordinary one among the ordinary. With the mask on, I am the king of kings, the Silver Tiger King. Without the mask, I am the ordinary Wang Fan."
Jade Dynasty (Zhu Xian)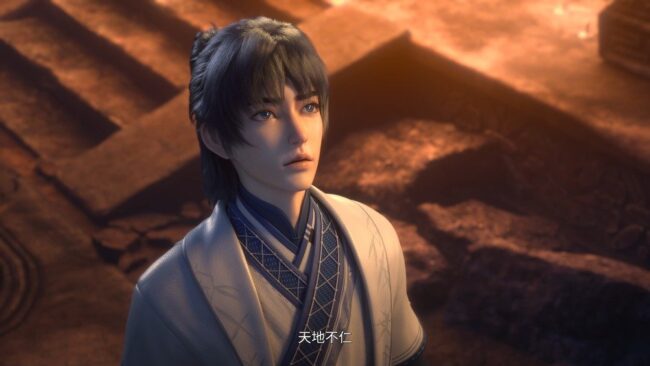 Concluding our list of the top recommended Chinese anime like Soul of Light is the spectacular donghua, Jade Dynasty, brought to you by Tencent and Cloud Art. Adapted from Ding Xiao's novel, this action-packed, adventurous, and fantastical series mesmerized viewers with its 26 episodes, leaving fans eager for a potential 2nd season.
Zhang Xiaofan, tragically orphaned, finds solace as a disciple of the Qingyun Sect. Through five years of arduous training, he excels in the Seven Meridians Tournament, earning a mission to surveil the Demon Sect at Mount Kongsang. On his journey, he and his fellow student, Lu Xueqi, encounter danger and forge an unlikely friendship with the demon cultivator, Biyao. Yet, unbeknownst to him, even greater perils await Zhang Xiaofan in the future.
Last Updated on August 1, 2023 by Yu Alexius