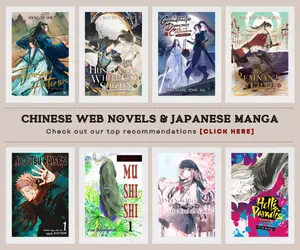 Jigokuraku: Hell's Paradise has captured the attention of many anime fans with its unique blend of action, horror, and mythology. This anime adaptation of the popular manga by author Yuji Kaku has quickly become a fan favorite in the spring 2023 anime season.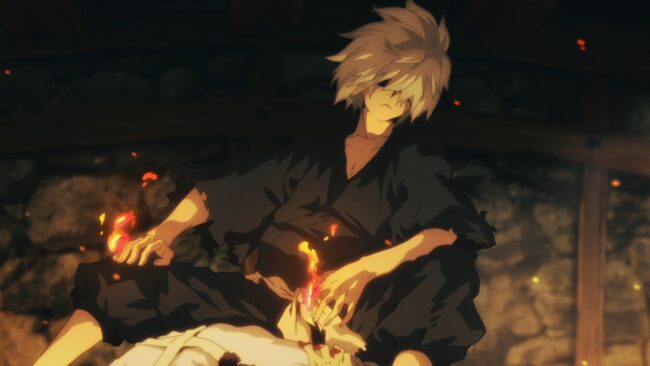 But what should you watch after you've binged all 13 episodes of Jigokuraku: Hell's Paradise and still crave more? Don't worry, we've got you covered.
In this post, we've compiled a list of the top 10 anime like Jigokuraku: Hell's Paradise that you can watch to satisfy your craving for action-packed, supernatural adventures.
From stories set in feudal Japan to stories with ninjas and tales of deadly battles against demons and monsters, these anime are sure to keep you on the edge of your seat. So, without further ado, let's dive into our list of top 10 anime similar to Jigokuraku: Hell's Paradise!
Chainsaw Man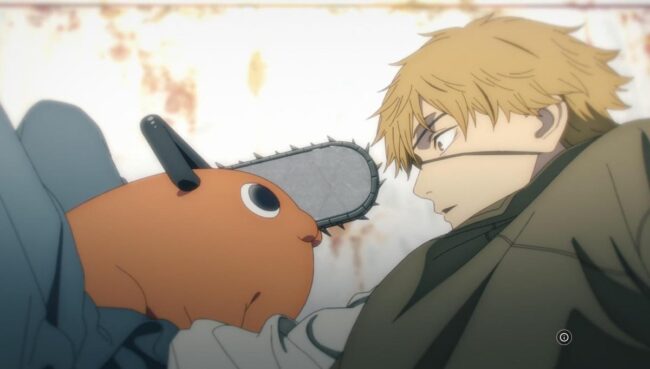 Chainsaw Man, one of the most popular anime of 2022, is a production of MAPPA. The series follows the life of Denji, a teenage boy living with his Chainsaw Devil companion named Pochita. With his father's debts looming over him, Denji spends his days hunting devils and selling their parts to repay the debt. However, his life takes a dark turn when he is betrayed and killed. In his last moments, Denji strikes a deal with Pochita and is brought back to life as the Chainsaw Man, a being with a devil's heart.
Chainsaw Man is an exciting anime that blends action, horror, and dark comedy. With its unique storyline and dynamic characters, it offers an exciting viewing experience for anime fans. The anime's impressive animation and stunning visuals bring the action-packed scenes to life, making it a must-watch for any fan of Jigokuraku: Hell's Paraside.
Related Post: 10 Bloody and Action-Packed Anime Like Chainsaw Man
Dorohedoro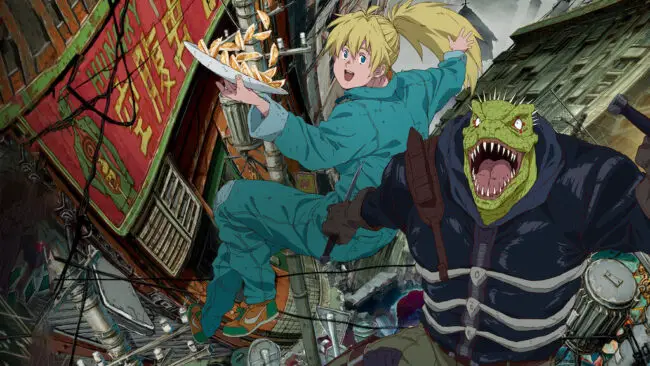 Here's another anime from studio MAPPA, which is a bloody and gory visual spectacle that fans of Hell's Paradise are sure to enjoy. The story is set in the desolate town of Hole, where magic users come to test their powers by killing or disfiguring its inhabitants. Kaiman, cursed by a sorcerer, has the body of a man and the head of a lizard, and he must bite the head of every magic user he meets to find the one who made him this way. With his companion, Nikaido, by his side, Kaiman fights his way through the magic users to seek revenge and regain his former self.
Related Post: Check Out These 10 Underrated Anime Gems from Studio MAPPA
Jujutsu Kaisen
Jujutsu Kaisen is a thrilling dark fantasy anime that centers around Yuji Itadori, a high school student with extraordinary physical abilities who becomes entangled in the world of curses and sorcery. After his encounter with a cursed object, Yuji is recruited by a secret organization of sorcerers who hunt and eliminate cursed beings. Alongside his new comrades, Yuji navigates the dangerous world of curses and battles against powerful enemies to protect humanity from destruction. With its stunning animation, engaging characters, and intense action sequences, Jujutsu Kaisen has quickly become a fan favorite among anime enthusiasts.
Dororo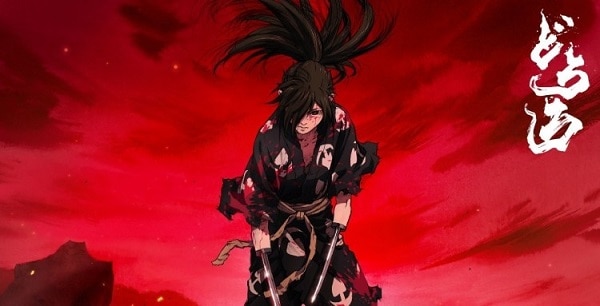 This is the 2019 anime remake of the classic manga and anime series from the 1960s. The story is set in Japan's Warring States period, where Lord Daigo Kagemitsu makes a pact with 12 demons, trading his unborn son's body parts for his prosperity. His son is born without arms, legs, eyes, ears, or skin, and is abandoned to die. Years later, a young thief named Dororo crosses paths with a young man named Hyakkimaru, who possesses supernatural abilities and is on a quest to reclaim his missing body parts from the demons who took them. Together, they embark on a dangerous journey through a war-torn Japan, battling demons and discovering the truth behind Hyakkimaru's past.
Kage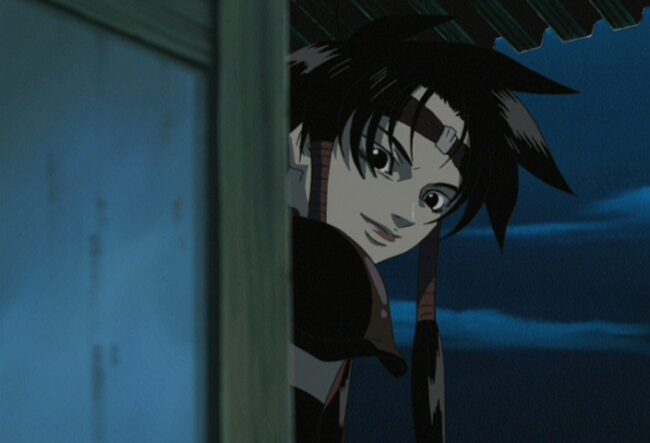 Kage is an anime set in the peaceful Edo period of Japan, where ninjas are no longer in high demand. The story follows Karyu, a highly skilled ninja who is forced to work as a hired killer. When she is tasked with assassinating a merchant, she discovers that his servant, Uzume, is also a skilled ninja. Karyu and Uzume engage in a fierce and bloody battle to determine who is the better ninja. The anime features intense fight scenes, well-developed characters, and an intriguing storyline that will keep viewers hooked until the very end.
Blood Reign: Curse of the Yoma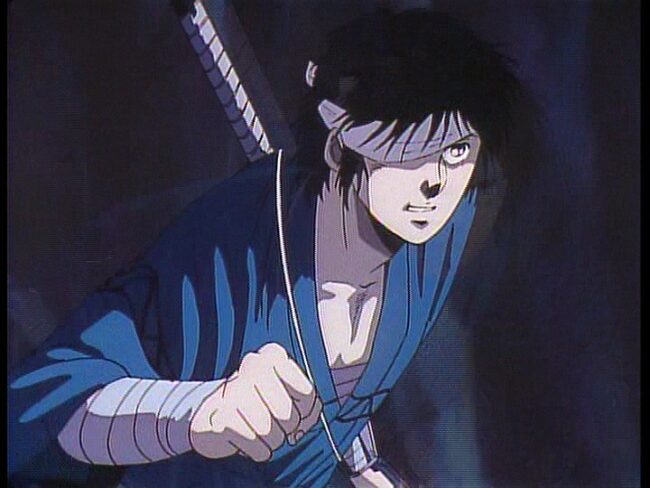 Blood Reign: Curse of the Yoma is a gripping anime that follows ninja Hikage on a quest to find his betrayed childhood friend, Marou. With intense battles against monstrous yoma and a race to prevent the revival of the ultimate source of evil, the anime explores themes of friendship, betrayal, and redemption in a dark and suspenseful atmosphere.
Puppet Princess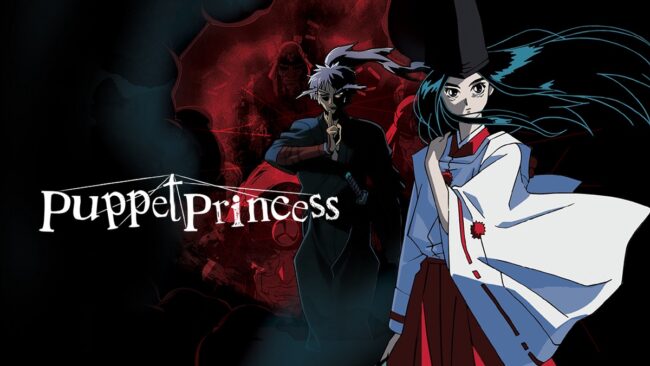 Puppet Princess is a thrilling anime that combines elements of action, horror, and fantasy. Set in feudal Japan, the series follows Rangiku, a young girl seeking revenge against the man who killed her family and stole a precious doll with the ability to move on its own. Together with her ninja companion Manajiri, Rangiku embarks on a dangerous journey through a land plagued by grotesque and seemingly invincible ninja killers.
What sets Puppet Princess apart is its unique use of wooden dolls, which Rangiku can control with her skills. The dolls are not only an important plot device but also a fascinating aspect of the show's animation, which is richly detailed and beautifully crafted. With its captivating storyline, intense action sequences, and stunning visuals, Puppet Princess is a must-watch for fans of Jigokuraku: Hell's Paradise.
Basilisk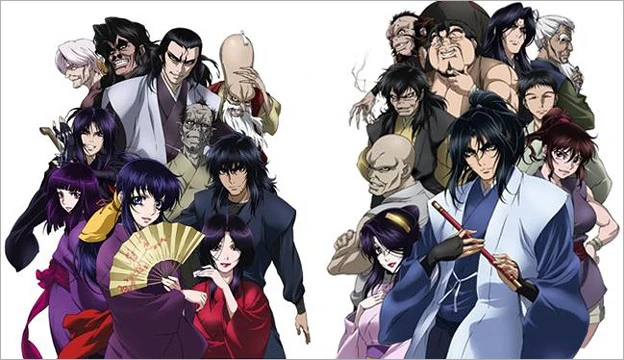 Ninjas battle royale makes Basilisk an intense anime that explores the complex and tumultuous relationships between two warring ninja clans during medieval Japan's Warring States period. The series centers around the tragic love story between Oboro and Gennosuke, two heirs from opposing clans who are forced into a marriage to end the longstanding feud between their families. However, their peace is short-lived as they are drawn into a deadly struggle for power when the shogun orders the clans to resume their war.
As the death toll rises and the violence escalates, Oboro and Gennosuke must fight to protect their love and the honor of their respective clans. Basilisk features breathtaking animation, captivating fight scenes, and a compelling storyline that will keep you on the edge of your seat. It is a must-watch for fans of Jigokuraku: Hell's Paradise, as both anime explores themes of love, honor, and loyalty in a historical setting with intense action and drama.
Brave10
Brave10 is a thrilling anime series set in the Warring States period of medieval Japan, where lords and samurais battle for power and control. The story revolves around the legendary ninja, Saizou Kirigakure, who is tired of the constant betrayals and backstabbing in his world. He lives for himself until he meets a mysterious girl with dark powers who changes his life forever.
Soon, Saizou is drawn into a struggle between warlord Ieyasu Tokugawa and the enigmatic Yukimura Sanada. He becomes one of the "Sanada's Ten Braves," a group of powerful warriors with mystical abilities and ninja skills who work together to protect what they hold dear. With intense fight scenes, complex characters, and a rich historical setting, Brave10 is an anime like Jigokuraku: Hell's Paradise in its depiction of feudal Japan's political and social intricacies, as well as its focus on a group of skilled fighters who come together to overcome challenges.
Utakoi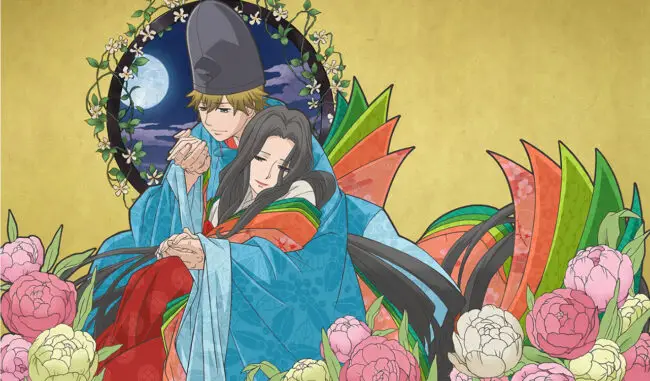 Utakoi is an anime series that offers a fresh take on traditional Japanese romance through the interpretation of the famous poetry collection, Ogura Hyakunin Isshu. Set in the Heian period, the series follows the lives of various poets and their romantic relationships, showcasing the cultural norms and values of that era.
The heart of the series is the love story between Fujiwara no Teika and Ariwara no Narihira, as they navigate the complicated social structures and expectations of the time. With poetic verses, stunning visuals, and an elegant soundtrack, Utakoi is a captivating anime that shares similarities with Jigokuraku: Hell's Paradise in terms of its historical setting and complex romantic relationships.
Last Updated on April 17, 2023 by Yu Alexius