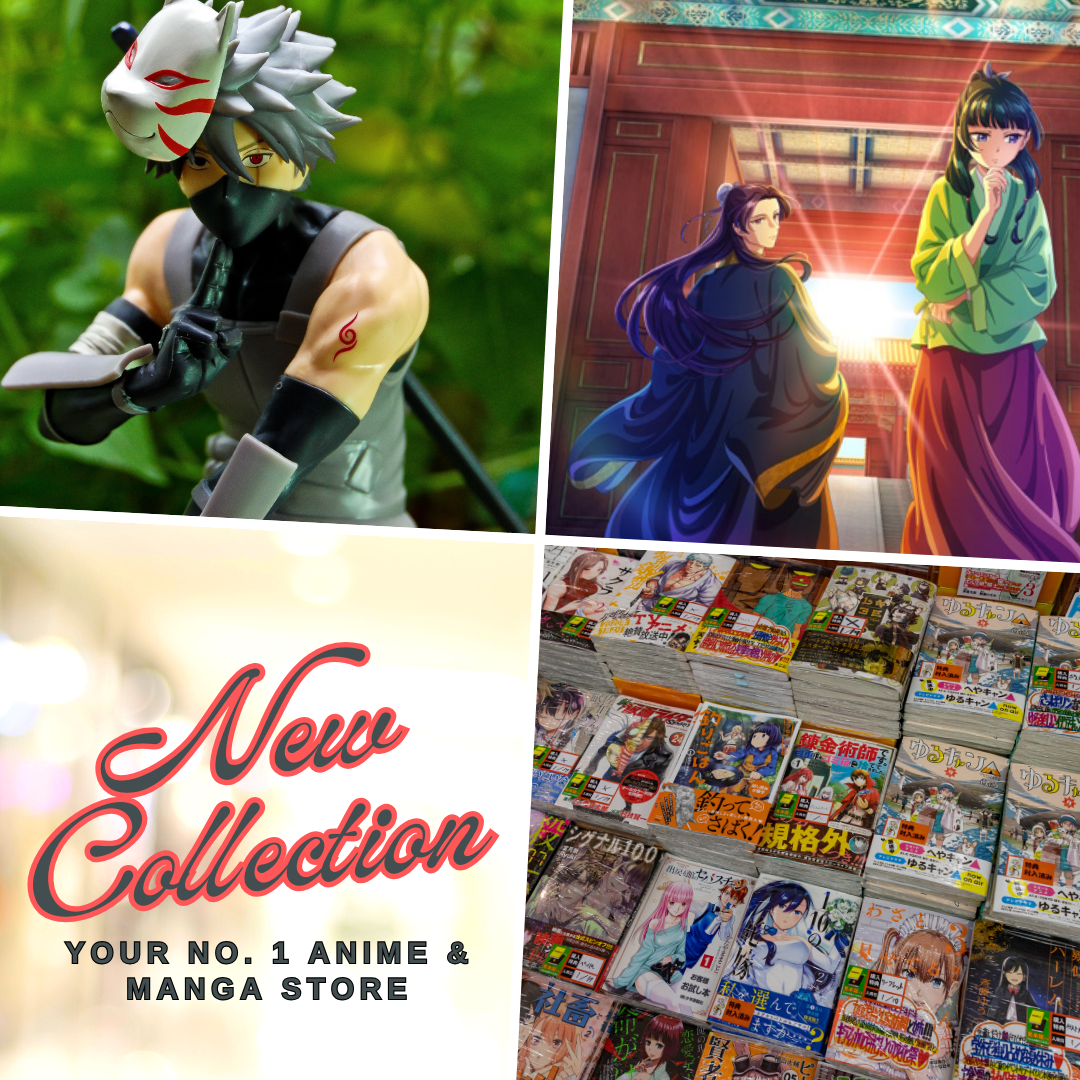 Hey guys, this is another post under our On Focus category, and this time, we shall take a deeper look into the character of Gu Xuner in Battle Through The Heavens, who also happens to be my favorite character from the entire series and my number 1 waifu for our Chinese donghua OP MC – Xiao Yan.
For sure, those who are only watching the Battle Through The Heavens donghua may have been mystified by who really Xuner is. What kind of background does she have? Who are the people behind her? What are their relationships with Xiao Yan? So many things had been hinted about her but we just can't fully comprehend them all especially since it'll be a huge SPOILER IN THE PLOT.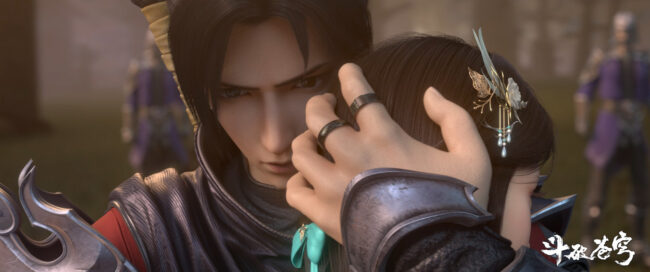 Furthermore, Xuner just being the supportive background character for Xiao Yan made many of us overlook her as many fans had been enthralled by Queen Medusa or Yun Yun as the girls for our MC. Nonetheless, she played a major role in the development of Xiao Yan albeit, most of the time, it is behind the surface and indirect.
Simply known as Xuner, she is the childhood sweetheart of Xiao Yan and she was sent by her clan to the Xiao Family to get information about The Ancient Tou She Jade Key but she ended up falling for our MC instead.
What is her background?
Here's a big SPOILER ALERT TAG for everyone, please skip this section if you don't want to get spoiled. Xuner whose real name is Gu Xun Er is the young lady of the Gu Clan – one of the Eight Ancient Clans in the entire Dou Qi Continent. Her father is Gu Yuan who is the clan leader and has an old friendly connection with the ancestor of the Xiao Family – Xiao Xuan (a top Dou Sheng expert in the continent).
How powerful is Xuner?
Here's another question that we often asked but we can't get the full picture or full scale of Xuner's power because she barely participates in any fight. However, it was hinted that during her stay in the Jia Nan Academy, Xuner is already at a Dou Huang (Emperor) level in cultivation and sits in the same category as the Yun Yun, Hai Bodong, Jia Xing Tian, and Ling Ying.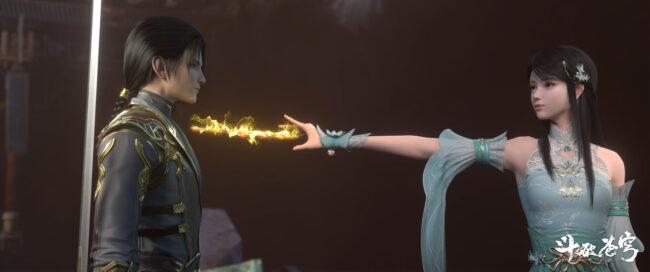 In the donghua, we were only able to see her fight against Lin Xiuya who is among the most vital students at the Jia Nan Academy. However, this does not fully display her strength as she easily overwhelmed and defeated him. Furthermore, Lin Xiuya also stated that her level and strength can be comparable to Zi Yan (who also happens to be the princess of another powerful race).
Despite her strength and talent, she's not powerful enough yet to against the wishes of her clan. Hence, Xiao Yan chasing after him simply made our MC even more powerful in the process and gives him the motivation to get stronger and harness his cultivation.
What Makes Xuner Powerful?
Alright, let us specifically go with why Xuner is powerful. Aside from her background as the Young Lady of the Gu Clan which gives her access to rare, ancient, and powerful cultivation skills, scrolls, and techniques, and has been under the tutelage of powerful cultivations – Xuner also possesses one of the strongest Heavenly Flames in the series. Aside from this feat, she's also the only possessor of the perfect Dou Di Blood in the entire Gu Clan which makes her a valuable asset to the clan as this gives her a great chance to become a Dou Di (God) later on.
Did Xiao Yan marry Xuner?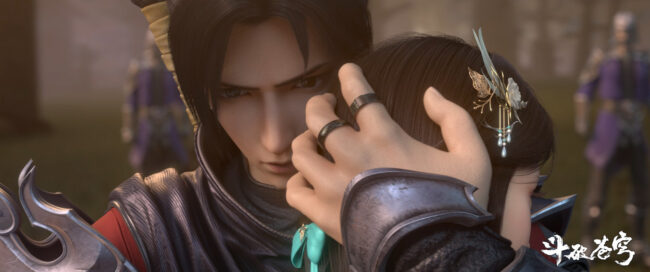 Another spoiler but I think I won't mince my words in this section anymore. Xiao Yan eventually married Xuner but not as his first wife. Despite Xuner's faithfulness and devotion, she became the 2nd wife of Xiao Yan because our MC has to marry Cai Lin (Queen Medusa) first. Though, I won't spill the beans about the reason for that marriage since its cause will be about to unfold in the donghua adaptation soon. Furthermore, Cai Lin has helped Xiao Yan and his clan in countless ways and this marriage gives her the status she deserved and solidified their relationship which initially started as rough and aggressive.
But yes, Xiao Yan married Xuner and she's one of his allies who attained the cultivation level of a Dou Di (God) and joined him in his adventure in the upper realm – a higher and larger plane or dimension on which the story of The Great Ruler took place.
Related Post: Heavenly Silkworm Potato's novel The Great Ruler is Getting a New 3D Donghua Adaptation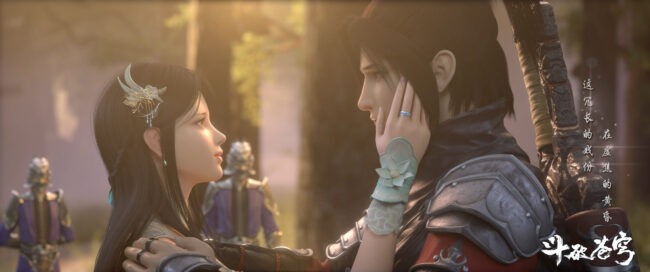 Now, Xuner bid farewell to Xiao Yan in Battle Through The Heavens donghua. It's gonna be a long wait until we see her again in action as she won't reappear in front of Xiao Yan for so long. She will return in the story when Xiao Yan is already a Dou Ancestor who explores the Central Plains and fights powerful sects and clans. With how the story progresses in the donghua adaptation, it'll be a long journey as Xiao Yan must surpass many challenges and hardships first before reaching that point.
Last Updated on March 6, 2023 by Yu Alexius