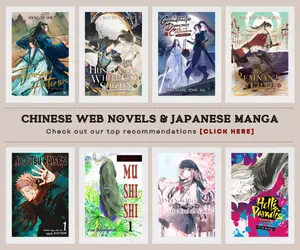 With all the pretty girls we had so far in the hit donghua Battle Through The Heavens, we are all thinking, will the main character Xiao Yan marry one of them? If yes, which one of them? This is definitely an exciting topic that I am eagerly excited to share as I've been an avid fan of the novel which the donghua had been adapted from.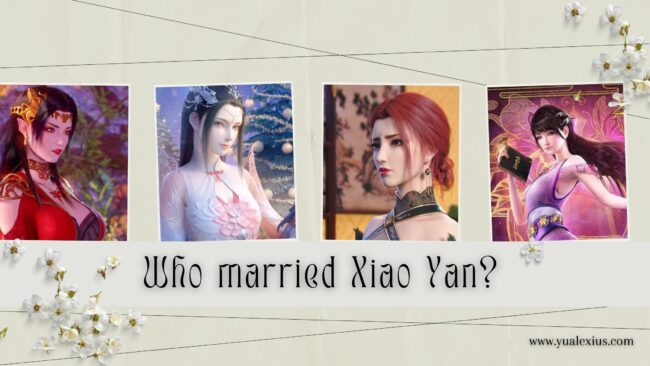 First, let's have a recap about the women that appeared in the Battle Through the Heavens donghua adaptation so far. Of all the ladies that appeared in the donghua, each one of them have their own highlights depending on which season they were shown. For example, the first season of the donghua revolves around Xiao Yan's younger years, so it only had Xun Er as her main love interest, and she's still his sweetheart even if they'd been apart and Xiao Yan had met various ladies later on.
Xiao Yi Xian had been Xiao Yan's companion in the 2nd season of the donghua while the fierce Queen Medusa was introduced in the 3rd season and occasionally made appearances in the succeeding seasons. The 4th season highlights the woman who started all his journey, the unfortunate Nalan Yanran, while the special episode The Three-Year Agreement showcase the first climax of the story and shows the heartbreaking reunion of Xiao Yan and Yun Yun. Meanwhile, Ya Fei had been occasionally lending help to Xiao Yan all this time.
Therefore, many people are asking – Did Xiao Yan marry any one of these ladies so far, or is there still someone who hasn't made an appearance yet? This is a spoiler but if you love making theories and also get even more excited about what will happen next, I'll give you a direct answer to this question. Hence, let's meet the future wives of Xiao Yan. Yes, I said it – WIVES, since Xiao Yan will not only marry one of them.
Who Does Xiao Yan Marry?
Alright, I'll start this list by introducing the ladies in chronological order of their appearance in the donghua adaptation and in the story as a whole.
Did Xiao Yan marry Xun Er?
First is Xiao Yan's childhood sweetheart, Xun Er. This lady is embroiled in a mystery, she had been supporting Xiao Yan wholeheartedly in his journey so I am definitely wanting her to get married to Xiao Yan personally. And the answer is yes, she did marry Xiao Yan at the end of the novel. I won't reveal her background since I only want to mention her relationship with Xiao Yan without exposing her real identity.
But throughout the entire story, she had been supporting Xiao Yan from behind, using her influence to ensure her lover's safety and development. She's also faithful all through the years and she and Xiao Yan haven't met and believed that Xiao Yan will overcome any obstacles that come his way.
Did Xiao Yan marry Nalan Yanran?
Definitely NOT. We all know how complicated their relationship was. They are betrothed by their grandparents, but due to Nalan Yanran's wish to be free of any influences and her dream to make a name of her own without relying on anyone, she went overboard with proposing to nullify her engagement to Xiao Yan, so much to the dismay of her family and the Xiao family which reputation got ruined in the process. Ever since Xiao Yan has vowed to avenge this humiliation and Nalan Yanran has become of his stepping stones in his journey to the peak of the cultivation world. In the end, they are still civil with each other, but they can't be considered as friends but they'd been together during one of Xiao Yan's exciting adventures in the Central Plains of the Dou Qi Continent, and our boy has helped her in many ways too.
Did Xiao Yan marry Ya Fei?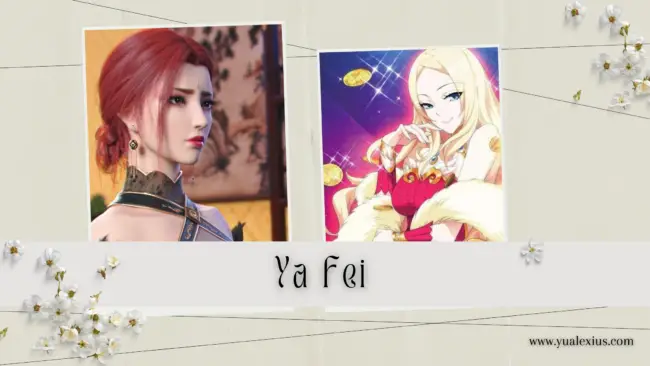 The gorgeous auctioneer from the Miteer family auction house is next on our list. She first met Xiao Yan when our young MC is trying to sell the potion he made. She's pretty and had been supportive of Xiao Yan in his journey. Upon the return of Xiao Yan to the capital of Jia Ma Empire, she provided shelter and support to him as he competes in the Grand Alchemist Tournament and also treats Nalan Jie's body condition. At the end of the novel, she's one of the ladies that Xiao Yan invited to live with him in Wutan City but they didn't get married.
Did Xiao Yan marry Xiao Xi Yan?
She got friend-zoned but we all love her. Xiao Xi Yan or also known as the Little Fairy Doctor somehow shares the same fate as Ya Fei. She didn't get married to Xiao Yan despite her being a huge help to Xiao Yan's journey. However, they maintain an intimate friendship as someone who is quite closer to Xiao Yan's age among the girls in this list. So far, Xiao Xi Yan hasn't appeared in the latest seasons yet aside from her highlights from the 2nd season. Unfortunately, we don't have her new character designs that give justice to her description from the novel.
Did Xiao Yan marry Yun Yun?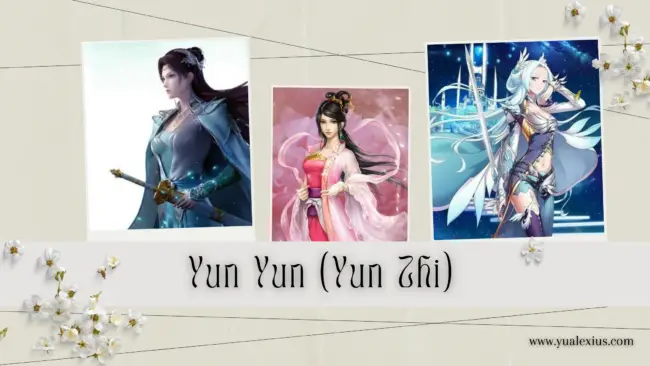 Unfortunately, they didn't get married despite knowing that I think she's Xiao Yan's, real love. The ties that bind them are just tragic and bitter, Yun Yun is the teacher of Nalan Yanran and we know that Xiao Yan doesn't have a good impression of the latter. Yun Yun is the pupil of Yun Shan, one of Xiao Yan's sworn enemies and we know that when Xiao Yan killed Yun Shan, that's already the sign that Yun Yun and he are over. In the end, Xiao Yan still treasures her, and still supported and helped her when she's in the Flower Sect. She also got invited by Xiao Yan to live with them in Wutan City at the end of the novel.
Did Xiao Yan marry Queen Medusa?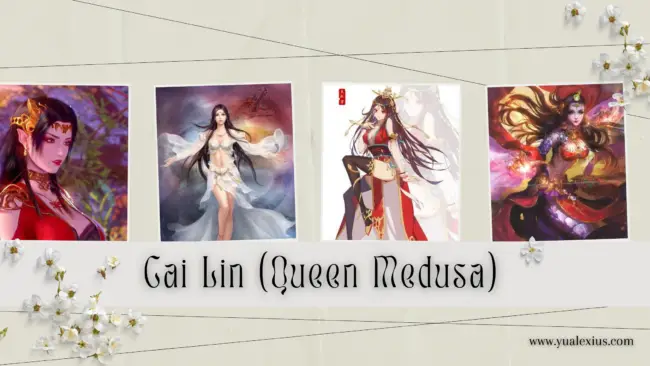 Yes. Let's make it straight since it is Queen Medusa that Xiao Yan married first. Despite the promises of Xiao Yan and Xun Er, it was Queen Medusa or later known as Cai Lin that Xiao Yan marry first because it is what the situation calls at that time. Their relationship definitely started differently and bizarrely, when in most cases, Queen Medusa had been acting as his bodyguard. Who would ever think that the ferocious and almighty queen herself will fall in love with our boy? Nonetheless, her contribution and sacrifices to Xiao Yan's development as a person and as a cultivator had been unmatched. Thus, she definitely deserves to be married to Xiao Yan as the story develops.
Alright, so that's the answer guys. Xiao Yan married Queen Medusa and Xun Er in Battle Through the Heavens. For new characters, I believed there are several characters who fall in love with Xiao Yan, particularly when he was in Jia Nan Academy. He also has quite an intimate affection for one of his cousins. There's also Qing Lin and Zi Yan, though I considered them more of allies than love interests for Xiao Yan. In the sequel novel, the 3rd installment of the trilogy, The Great Ruler when Xiao Yan emerges in the higher plane, he eventually brought his 2 wives with him along with the 2 allies he had when the Battle Through The Heavens novel was completed.
Last Updated on September 25, 2022 by Yu Alexius