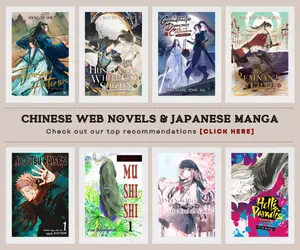 Yun Yun, the gorgeous sect master of Yun Lan Sect from Battle Through The Heavens and one of the strongest individuals of the Jia Ma Empire might have been one of the most unfortunate and tragic characters in the story. When you're caught in between what you desire and what you ought to do, it's always a difficult choice to make and she had been in the middle of one of the biggest rifts in the story of Battle Through The Heavens.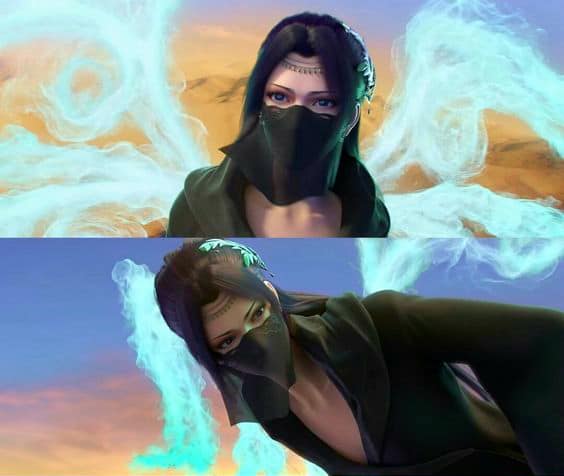 Who is Yun Yun and how did she meet Xiao Yan?
Alright, before we talk about what happened to Yun Yun in the story, let's take a look first at her background and what kind of relationship she has with our MC Xiao Yan.
Yun Yun first appeared in Battle Through The Heavens Season 1 Special in the donghua where she's the mysterious Dou Huang that Xiao Yan encountered in the Magic Beast Mountain Range. Xiao Yan stumbled upon her when she was fighting a Purple Crystal Winged Lion King.
Yun Yun introduced herself as Yun Zhi while Xiao Yan introduced himself as Yao Yan. They shared some intimate moments here without knowing their real background of each other, and we can somehow conclude that they both developed special feelings for each other onwards.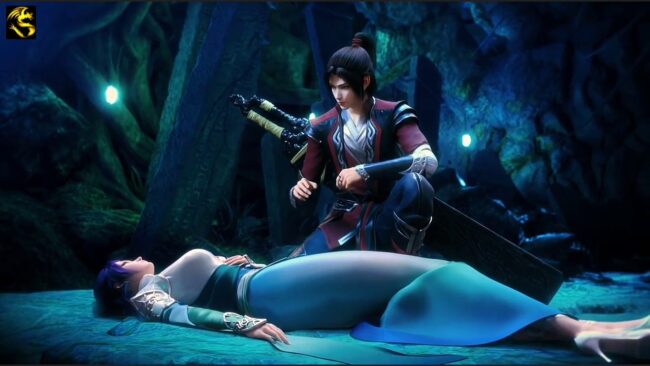 Now, back to Yun Yun's background, she is the current Sect Leader of the Yun Lan Sect and the teacher of Nalan Yanran, Xiao Yan's former fiancee. She's one of the people that give approval to Nalan Yanran's bold move of canceling the marriage agreement between her disciple and Xiao Yan. Hence, brings forth all the events that took place from Battle Through The Heavens Season 1 until the Three-Year Agreement specials.
In the donghua, Yun Yun is considered one of the strongest characters being a Dou Huang at a young age compared to her peers. She is the disciple of Yun Shan, the former Sect Master of Yun Lan Sect whom Xiao Yan shares a deep hatred with. Yun Shan is affiliated with the Hall of Souls, and he is one of Xiao Yan's major nemesis in the earlier parts of the novel.
In Xiao Yan's quest for vengeance, he has to eradicate the Yun Lan Sect and kill Yun Shan, this is a vow that he needs to fulfill. Hence, it was Yun Yun whom he treasured so much stands in between this rift, he care for Yun Yun so much but he needs to exact vengeance against the people that brought his clan close to extinction.
However, Yun Yun as a member and leader of the Yun Lan Sect, can't bring herself to abandon her duties and the lives of their disciples. These tragic circumstances leads to one of Xiao Yan's biggest heartbreaks ever where he had to order Yun Yun to disband the sect after Yun Shan's death.
What Happened to Yun Yun After Yun Lan Sect's Disbandment?
Since the donghua adaptation now reached the 5th season where Xiao Yan went to the Black-Corner Region and after his training there, he'll return to Jia Ma Empire to exact his revenge. Many fans might be asking, what will happen to Yun Yun afterward?
Well, after Yun Lan Sect has been disbanded, Yun Yun is in the process of healing herself, thus, she set on a journey along with her disciple Nalan Yanran to the Central Plains. She is still after all an elite Dou Huang and that guarantees her enough to safely travel despite all the dangers that the central plains had posed.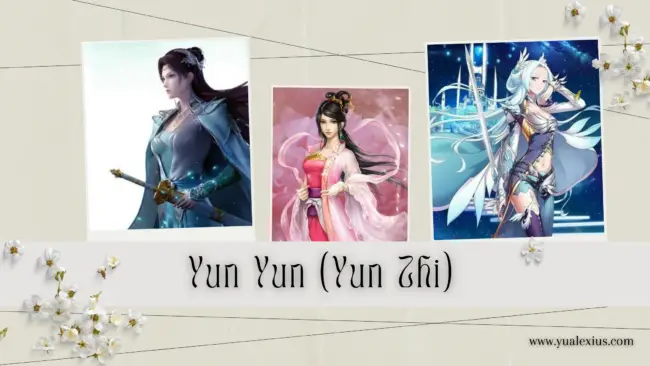 Later on, Xiao Yan meets her once again in the central plains, she and Nalan Yanran has become members of the Flower Sect, one of the 2 powerful sects in the region. She lived a reclusive life in the sect, that is until she inherited the cultivation core of the previous sect leader Granny Hua. With Xiao Yan's insistence, she became the sect leader later on and had been one of Xiao Yan's allies against the Hall of Souls.
When the novel ended, she was invited by Xiao Yan to live with him and his family in Wutan City, thus, giving off a hint that she became one of Xiao Yan's spouses just like Ya Fei, Xiao Xi Yan, and even Zi Yan.
Last Updated on September 18, 2022 by Yu Alexius