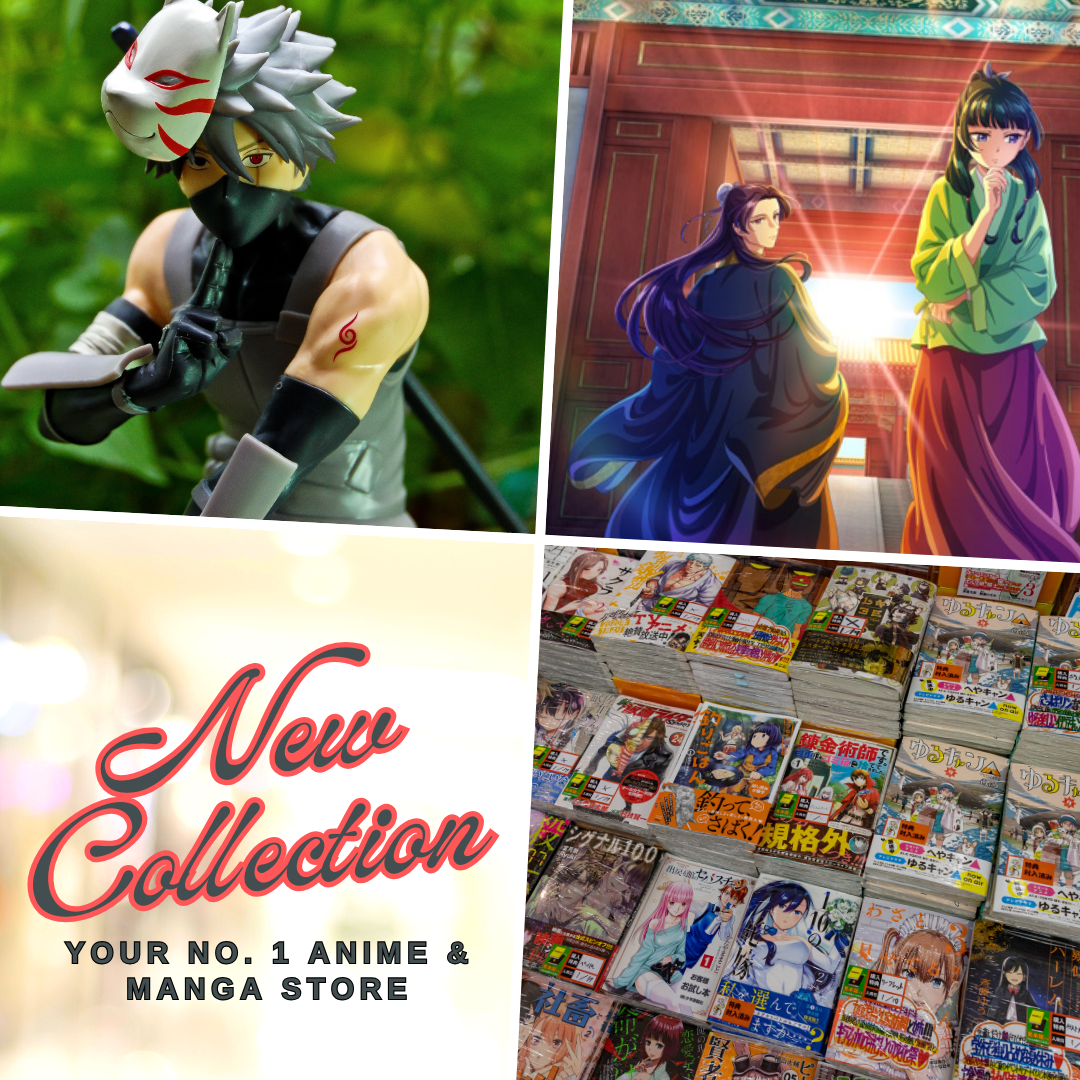 Compelling stories with absolutely attractive characters, smoking hot charisma, and most of the time, irresistible charm; these elements made a boys-love manhua an addicting experience to many readers, especially to those who consider themselves fujoshi and fudanshi.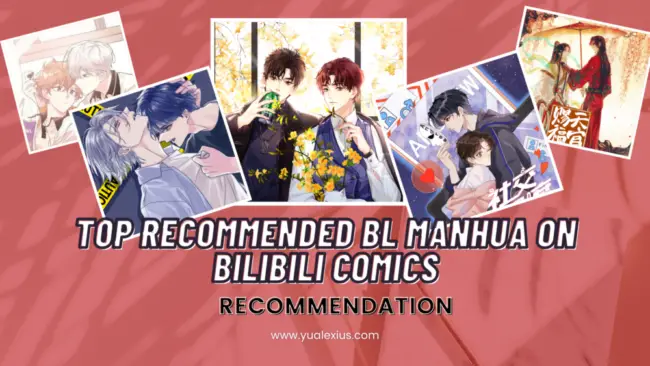 As a Chinese anime fan, I've been a huge follower of danmei, or what we called boys-love in Chinese animation, and these are stories that captured the hearts of many viewers from all over the world and had been among the most recognizable series so far. Most of these danmei donghuas were adapted from either web novels or manhua, although even the manhuas were also based on novels.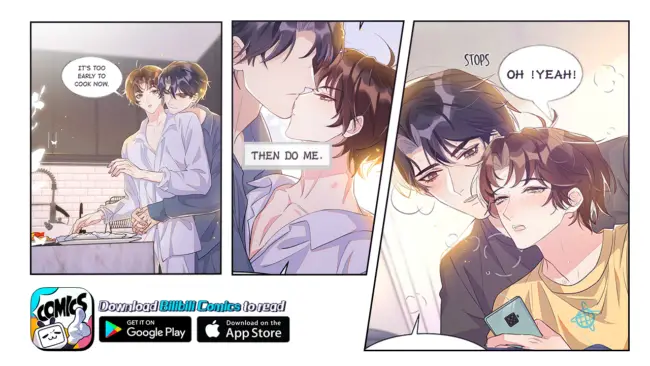 In light of this, I am sure that many might have seen recommendations of Chinese BL novels to read among donghua fans since the likes of popular series like The Founder of Diabolism, Heaven Official's Blessing, Thousand Autumns, Legend of Exorcism, and Antidote were adapted from novels; but what about the manhua? Now, if you're craving to discover in this post we brought to you our top recommended boys-love manhua from one of the largest publishers of Chinese manhua in the world right now; that is Bilibili Comics.
Without further ado, we are bringing our top recommended boys-love manhua that avid fans of the genre can check and read on Bilibili Comics' wide array of choices in their catalog as follows:
Related Post: Explore the World of Yaoi and BL Anime with These Recommendations
Heaven Official's Blessing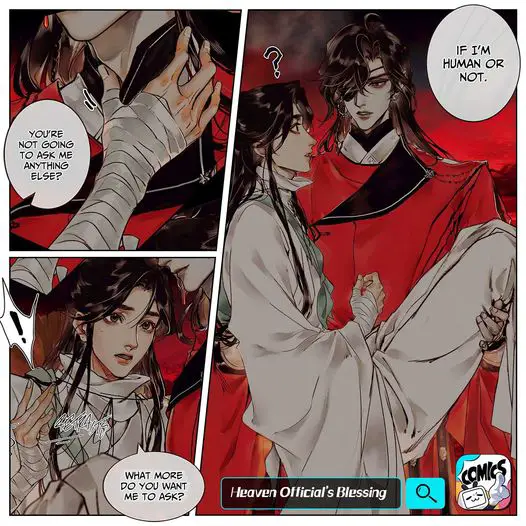 Now, let me start this list with a familiar title, Heaven Official's Blessing is one of Mo Xiang Tong Xiu's novels that enthralled us all through the intimate and heartfelt story of a god and a ghost king. Two souls from different worlds, two opposing natures but find solace and home in the presence of one another. Thankfully, both the manhua and the donghua adaptations of the novel were well-received, and it is even scheduled to get a live-action drama soon.
Read: Heaven Official's Blessing Anime Review: On Intimacy and Conspiracy
Don't Say You Love Me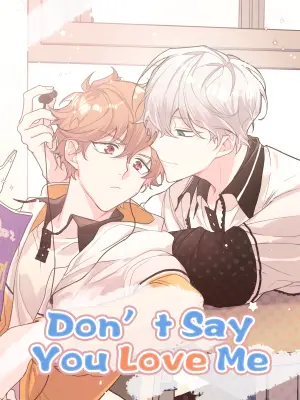 Next is a BL with fantasy elements set in a school and a whole lot more. Don't Say You Love Me is a Chinese manhua on Bilibili Comics that you can read from the brilliant mind of Xi Yu'er. It has a time-travel cliche and an intricate story of youthful love.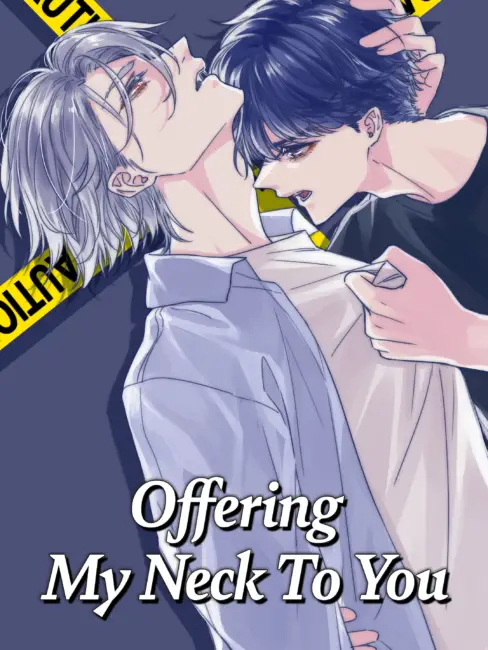 As its title may suggest, this is another vampire story. Well, offering your neck to someone else is pretty much stating you're offering your life to a vampire, and such is the case with this tale. An action and fantasy BL manhua by Yun Zhong bring us a half-werewolf and a vampire in a lovely and thrilling story of emotional ride and self-rediscovery.
No Rejection Allowed
Here's a boys-love manhua from Mars Animation that you can read on Bilibili Comics. It's going to be damn serious and hot in here as No Rejection Allowed brought us a cartoonist and an assertive lawyer who is put to test of whether to sell his body or his soul in order to protect his rights.
Pixiu's Eatery, No Way Out
This is a Chinese BL manhua from Hai Jingluo and promises to deliver both comedy and fantasy at the same time. Also known as I went dumpster diving for a wife (not), this manhua is one to remember and definitely a must-check. It brought an old demon and a flawless ghost together in the most unexpected way and what comes afterward is a story worth unfolding upon reading the manhua.
Psychomachia
For fans of mystery BL donghua like Silent Reading and Silent House, Psychomachia is the mystery and BL manhua we ought to follow and discover. It was created by Changpei Literature, Chu He, No Zen For Me, and Lion Heart; the manhua will bring us on a ride of solving mystery cases all throughout and discover what could ignite in that very moment into a special spark later on.
Fall in Mistaken Love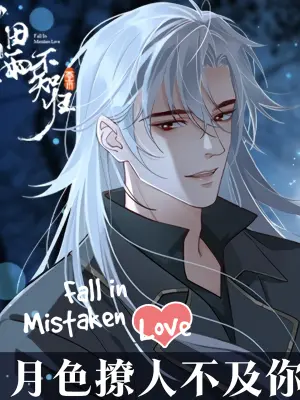 What would you do if you ended up falling in love with your enemy? Now, Fall in Mistaken Love is the BL story we have here that brings the transmigration vibes. This manhua is created by Good God Culture and promises a hilarious and exciting ride and antics of falling in love or falling out of the mission assigned to you.
Antidote
A manhua by Wu Zhe and adapted into a donghua in 2020 from Bilibili and Seven Stone Entertainment, this is a heartwrenching story of moving forward and coming to terms with each other's inner demons, a story of two men who had found a company in each other despite their differences, in spite of their personal struggles.
Read: Antidote Anime Review: On Post-Traumatic Experience and Friendship
Social Temperature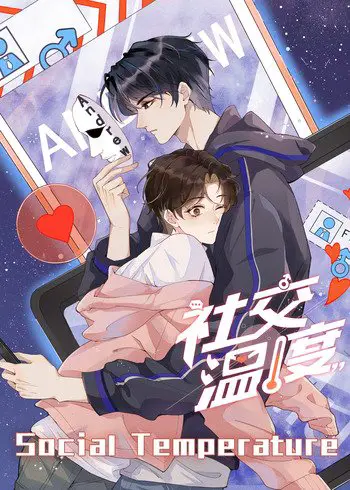 Probably one of the most popular boys-love manhuas on Bibili Comics, it was one of the best and top-rated BL manhua even from other platforms. It follows the story of a homophobe who got matched with a clingy and delicate guy on a dating app. Now, that would be exciting how it'll turn out, it's definitely going to be highly temperamental, isn't it?
Global Examination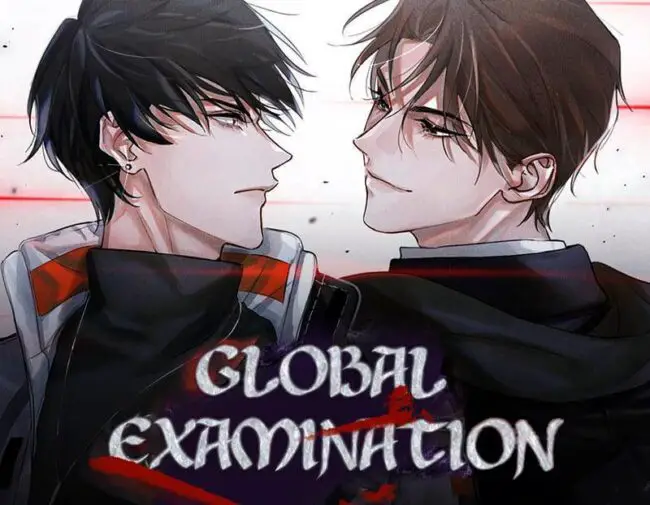 Here comes another BL and mystery manhua from Fancy Box, Mu Suli, You Ma Culture, and Jinjiang Literature City. This is quite a nerve-wracking adventure as we follow two rivals or that's what had been set up for them as they both lost their memories and have to come toe to toe with each other in an examination that ought to produce only one victor.
Now that we have our list, you might be asking, where should we read these boys-love manhua? The answer is easy, I've mentioned it already earlier, you can check it for free and with plenty of options for further recommendations at Bilibili Comics. You can click the button below to start the reading experience.
Last Updated on March 16, 2023 by Yu Alexius