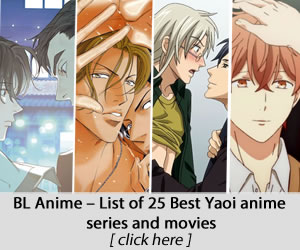 Have you ever reached a point where you think that you've been running in circles despite exerting so much effort? I don't usually share something personal but I'd like to highlight how donghua or what we called Chinese anime has made this very blog, YU ALEXIUS, found its direction. It may sound cliche but there's always that one story that is always worth sharing with everyone at the end of the day.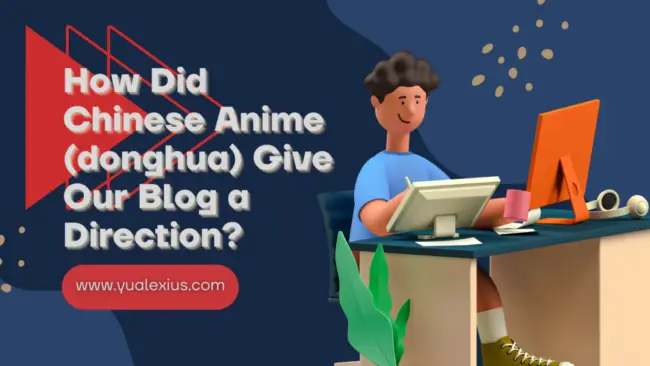 Now, let me tell you my story, how it all started, and how Chinese donghua guide me in finding my niche in this huge universe of blogging. I've been a huge anime fan ever since I was a child, I couldn't even remember how young I am when I first watched an anime. However, I've grown older and still have that same passion for enjoying Japanese anime while some of my peers have already matured and pursued something different. I am not saying that being an anime fan makes you less of a mature person but it feels like keeping that inner child within you, nurturing it, and living with it which the competitive adult world may not find befitting for a full-grown person.
Despite my passion for anime, I have no aptitude for diving into its technical side, much more into the deep literary elements of a story, yet I am truly enjoying sitting in the audience's seat and seeing life come out of stories that these anime has brought forth. I must say I am a heavy consumer of anime and I shall devour everything that it has to offer.
How It All Started?
I started running this blog, Yu Alexius in 2015 and for the next 4 years, I felt like I've been running in circles posting random stuff without a clear strategy of how to move forward, with only my passion and knowledge about anime as my weapon. I've been publishing anime news, reviews, and random and sometimes crazy opinions without a clear picture of where I am heading at. This has been the case for several years until I stumbled upon a Chinese anime or donghua called The King's Avatar (Quan Zhi Gao Shou) in 2017. I have previously published a blog about how this donghua became a huge turning point for Yu Alexius and how it became my inspiration throughout all these years.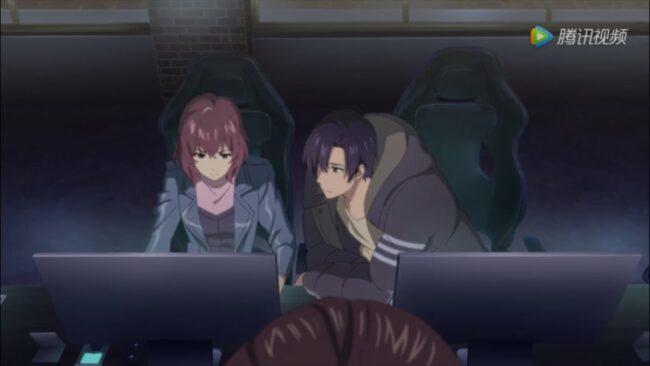 During those times, I've been truly amazed that an anime not made by Japanese people can be as amazing and compelling as this. It gives me the inspiration and ideas that there's a lot to be explored in this new horizon and that gives me the motivation to delve into it and start blogging about Chinese animation.
The Big Leap
But first, how did it all start? How am I supposed to blog or talk about something that I have no idea of? How can I share my insights about something that I've only discovered recently?
As a beginner and I think this is also what I would recommend to every new donghua fan. Watch as many donghua as you can until you finally get used to it. There are a lot of things to consider first. For example, in my end, it took me several months and shows to get used to the Chinese language, this barrier can be a huge deterrent to new viewers, so this is an obstacle that they need to get through first. Train your ear and your mind since subtitles run faster on the screen when watching a Chinese show compared to Japanese anime.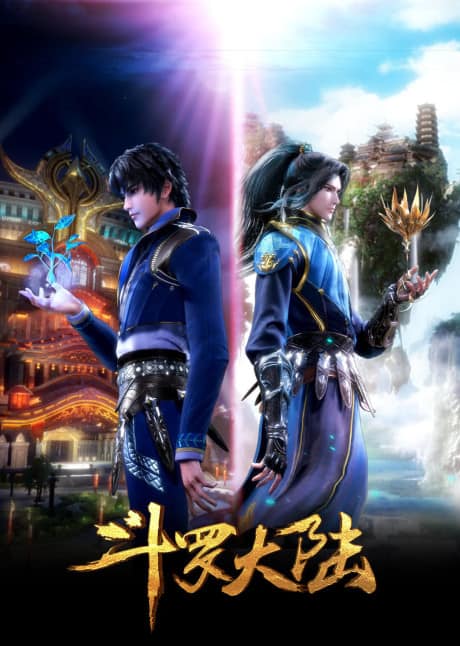 So after The King's Avatar, I started watching several donghua that has been released at that time such as Battle Through The Heavens S1, I'm Joybo, Twin Spirit Detectives, Spirit Wind Elegance, Sword Dynasty, and Lan Mo's Flower. I actually almost give up that time since it's quite hard to find donghua with real quality, animation-wise, Battle Through The Heavens S1 actually turned me off so bad, never expected it'll be one of my favorite donghua a few years after.
I found a ray of light and motivation when I discovered Soul Land (Douluo Dalu) in 2018. I was impressed and while it may not be the best at that time, it sure is better than its contemporaries. Who would ever expect that Soul Land would become the most popular donghua after that, gaining billions of playbacks for its 2nd season in 2019 as it has continuously aired for several years since then?
The Realization
After watching The King's Avatar in 2017, I started blogging about donghua, hoping that more people will discover it while maintaining my regular random posting about Japanese anime.
It was until 2019 that I realized that I need to focus just on one spot, one niche, and owned it. This is where I shift all my attention to publishing about Chinese anime (donghua) – posting reviews and recommendations, introduction and guidelines, as well as investing more time in following the major producers and distributors of donghua such as Tencent Video Animation, Bilibili, YOUKU, and iQIYI.
My audience slowly shifted to donghua fans who started to discover Chinese animation all these years. It's amazing because the Chinese animation industry as a whole was also evolving and now, several years after, we have more quality shows than those years that I started watching donghua. We have plenty of choices now and the animation quality even keeps on improving up to the point that some donghua can even compete against the best of what Japanese animation has to offer.
Where Are We Heading?
From this very moment, I've realized that maybe Chinese animations are what this blog ought to discover, Yu Alexius is not just here to be another blog or anime website that shares anime news and reviews, we have plenty of sites doing that and some of them had been established entities already. I've just realized that it is okay to get inspiration from them but it doesn't mean that I have to follow in their footsteps from start until the end. I had been a huge fan of AnimeNewsNetwork, Anime Trending, Anime Corner, ComicBook, and many websites out there and they inspired me to reach this point.
But Chinese anime has helped me find my purpose and that is to help spread something new to the world. Since then, it has been my mission to spread awareness about Chinese animation, while I know that donghua will get to other people's attention even without my effort, I am happy to be able to help even a tiny fragment to have new people discover it as it has become something that I am very passionate of.
Now, looking back on where I first started, who would ever expect that I'll be blogging about Chinese donghua all these years just because I took that single step of watching The King's Avatar back then? Now, almost 90% of my content is about Chinese animation as I published reviews, updates, and recommendations, while also occasionally posting Japanese anime recommendations. After all, Japanese anime is my root and I am still watching them now with the goal of watching over 100 anime each year.
Aside from donghua and anime, Yu Alexius also blogs about Korean anime, or what we called Aeni, as well as some recommendations on Chinese manhua, web novels, and even webtoons – subjects that this community finds common interest.
Yu Alexius as a blog is turning seven years old this August 2022 and I am glad to share this journey with many of you, especially to those readers who had been with me for so long, and to my fellow bloggers and content creators who share the same missions and visions as myself. I couldn't be more grateful to meet all of you on this path that society may often find to be childish and immature.
Last Updated on September 18, 2022 by Yu Alexius