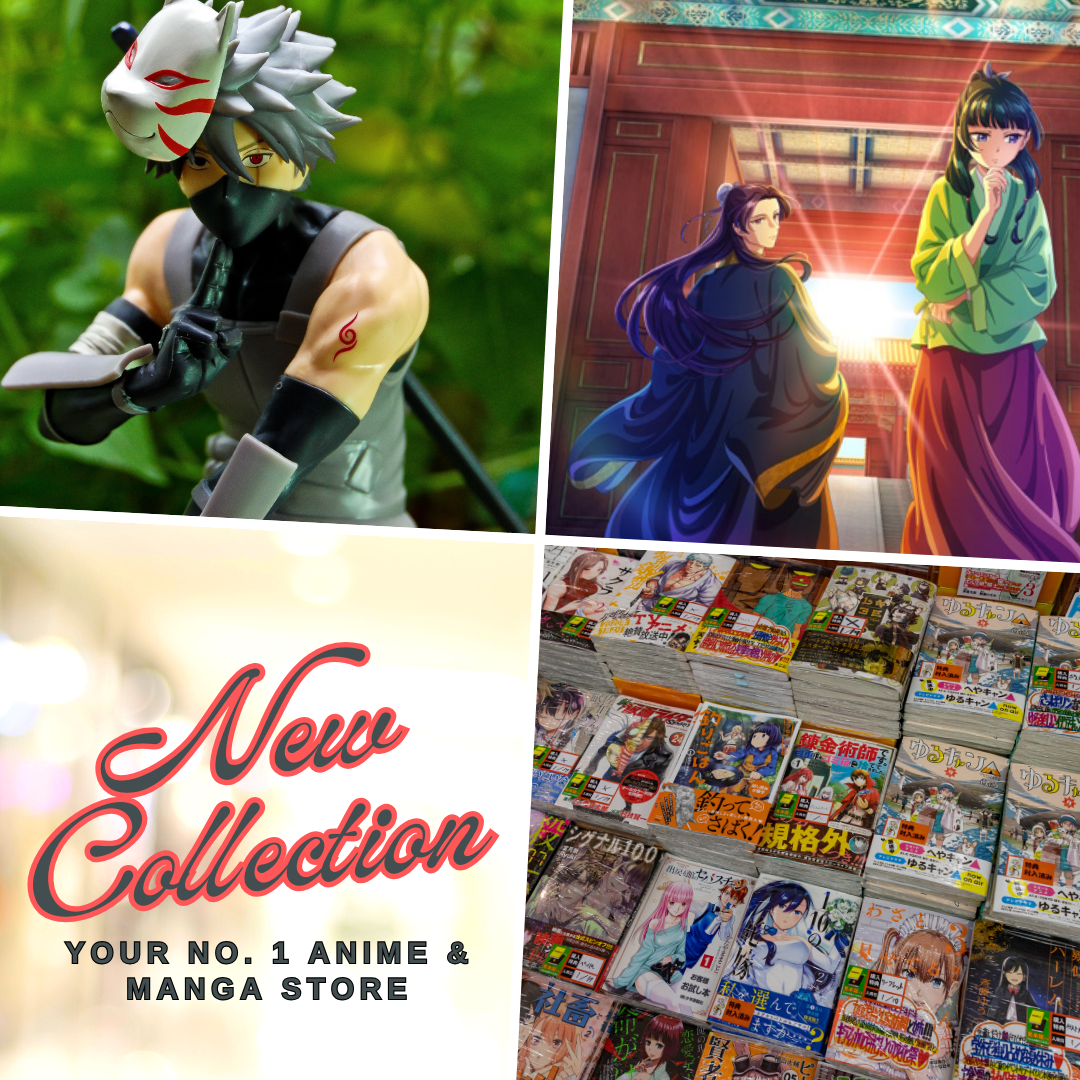 To travel back in time, correct mistakes, or avoid dangers, these had been some common tropes in many anime nowadays but there are only a few that can execute it well with excellent storytelling and a compelling atmosphere as if the viewers are experiencing the time travel first hand. Nonetheless, an anime from the Spring 2022 lineup was able to achieve this feat by engulfing the viewers into its world of mystery, conspiracy, suspense, and folklore as if we're embarking on an island adventure with urban fantasy elements.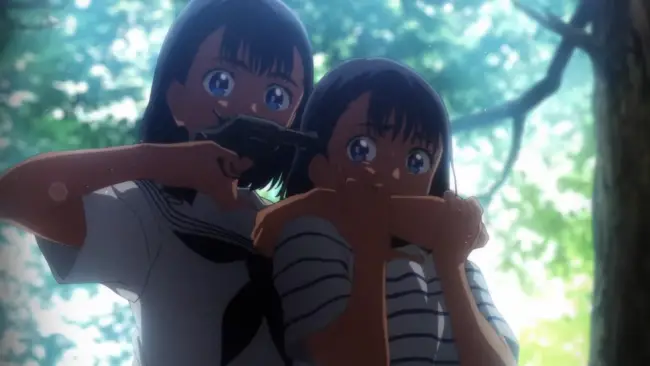 Summer Time Render or also known as Summertime Rendering is an absolutely fantastic anime and had been the biggest surprise for me from the spring 2022 seasonal lineup. It is a perfect combination of drama and suspense with supernatural elements. Imagine having the ability to return back in time every time, you can correct past mistakes, you can avoid big troubles and dangers, but at what expense? You may also end up changing destiny itself. But there's always a paradox and it is only one of the elements that make this anime an amazing ride.
Top 10 Anime Like Summer Time Render
In line with this, we have prepared here our top picks of recommended anime like Summer Time Render to further satiate your craving for similar stories and antics.
When They Cry: Higurashi
Definitely, the first anime to come to your mind whenever we talked about Summer Time Render is Higurashi. This psychological and suspense anime may not look like a time travel series in the first place until you watch its sequel but it sure has all the elements of an insane story that goes back and forth in time.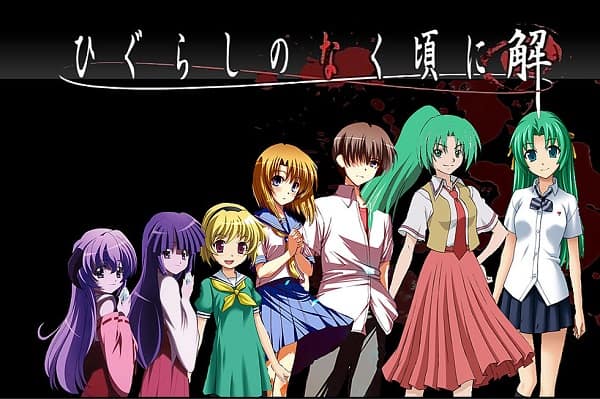 Just like in Summer Time Render, Higurashi: When They Cry is set in the countryside or remote area, thus making the cover of the plot restricted to a certain area only but that only adds to the mystery, isn't it? It follows the story of a group of friends who find themselves entangled in the horror of the village and all the secrets in it which will challenge their insanity and friendship. Furthermore, adding some beauty to its horrifying story is the gore and brutality that you won't expect in an anime with young kids as the main characters.
ERASED
Boku dake ga Inai Machi | One of the most popular anime from 2016, ERASED is a nerve-wracking journey of searching for the truth, battling against destiny, and dealing with all the paradoxes of changing the past. Just like Summer Time Render, the MC in ERASED have the ability to jump back in time, just enough to prevent accidents or deaths from happening to people that he cherishes. However, the time travel element is just the icing on top of the cake, ERASED features powerful storytelling that is woven gorgeously from the start until it reaches its climax.
This is a story of reliving the past, finding the truth, and fighting destiny in a battle where the main character does not know who the enemy is, but he definitely knows who are the lives that he needs to save.
Re:ZERO: Starting Life in Another World
Upon watching Summer Time Render, Re:Zero is the first anime that comes into my head because both the MCs have exactly the same power, the same conditions that must be met and that is they need to die in order to travel back in time. It is a loop that resembles the story of Higurashi, but rather on a shorter period.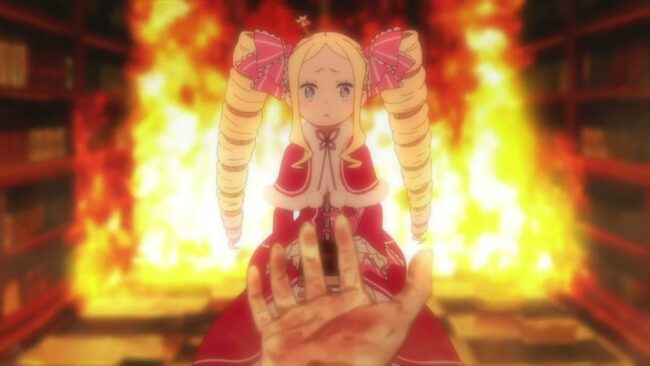 The main characters experienced deaths countless times, just to find the route that will give them the highest survival rate. They are not just doing this for their own survival, they are both greedy so they'll try to save as many lives as possible against imminent dangers that lurk in the dark and will even face the consequences of dying over and over again just for that mission.
Re:Zero is also an isekai anime, so you can expect a lot of fantasy and supernatural antics in it as the main character had been transported from modern Japan into a fantasy world where magic exists, different races such as elves exist, and witches and demonic cult exist.
Umineko: When They Cry
A great story but somehow can be a bit underwhelming. Nonetheless, Umineko: When They Cry shares plenty, not just small, but a whole lot of similarities with Summer Time Render. However, it delves more into the horror part and I think it did a good job there despite having some flaws. One thing is sure though, both anime highlights a horrific island adventure that shouts like an occultic ride with witches and spellcraft invading your mind.
Rokka: Braves of the Six Flowers
Rokka no Yuusha | While Summer Time Render is not as quite the game of Among Us unlike Talentless Nana, it is a ride that will bring you to question who are your allies, and who are the enemies as they can be anyone around you. Rokka: Braves of the Six Flowers is the compact version of this where among the characters, a traitor is hidden among them and they have to went through many obstacles and tribulations just to find out who it is, only to get more surprises later on. If you're also looking for great drama with absolutely stunning fight scenes, then this fantasy anime is for you!
Tokyo Revengers
Definitely among the anime like Summer Time Render that will remind you of it is Tokyo Revengers. Takemichi's hopeless effort to change destiny has made his journey of traveling back in time to save her girl from eventual death like testing, a trial, and error of finding the route that will save the people that he cared for. However, fate is simply cruel as he has to stumble upon many hindrances along the way when it feels like he had safely secured the safer spot at a certain point. This is a story that will challenge your sanity and emotional tolerance on a tragic journey.
Link Click
Shiguang Daili Ren | By any means, I have to include this donghua (Chinese anime) here because Link Click is a story with a time travel element that has been smartly done. With a powerful story to tell, Link Click has become an enormous title as a frontrunner among Chinese anime due to its intricately narrated story and interesting characters whose interactions are among the best out there.
This donghua follows similar antics with Summer Time Render where the main characters can travel back and forth in time, albeit it is quite limited as they can only travel within 24 hours and that is through an image taken. Thus, this is more like a grounded story that offers a different appeal than the other anime on this list.
Island
As mysterious as Higurashi and Umineko, but also shares the thrill and time travel element of Summer Time Render, Island is a kind of deceitful anime as who would ever expect that a dark secret lies beneath the beauty of such paradise on the surface.
YU-NO: A Girl Who Chants Love at the Bound of This World
Kono Yo no Hate de Koi wo Utau Shoujo YU-NO – | This is the epitome of a time travel anime where fans had to simply cherish its slow yet intricate development through a well-narrated world-building. For fans of Steins;Gate, this is also an anime that you might want to delve into as it tackles the different routes of fate as if our lives had been an intertwining branch of a giant tree and our destiny is always a matter of choices that we made.
So, these are our top 10 anime like Summer Time Render that will give you a chill down your spine through its psychological and suspenseful story. A set of exciting anime that will give you a ride filled with mystery and will dare to question your sanity at some point.
Last Updated on November 5, 2022 by Yu Alexius