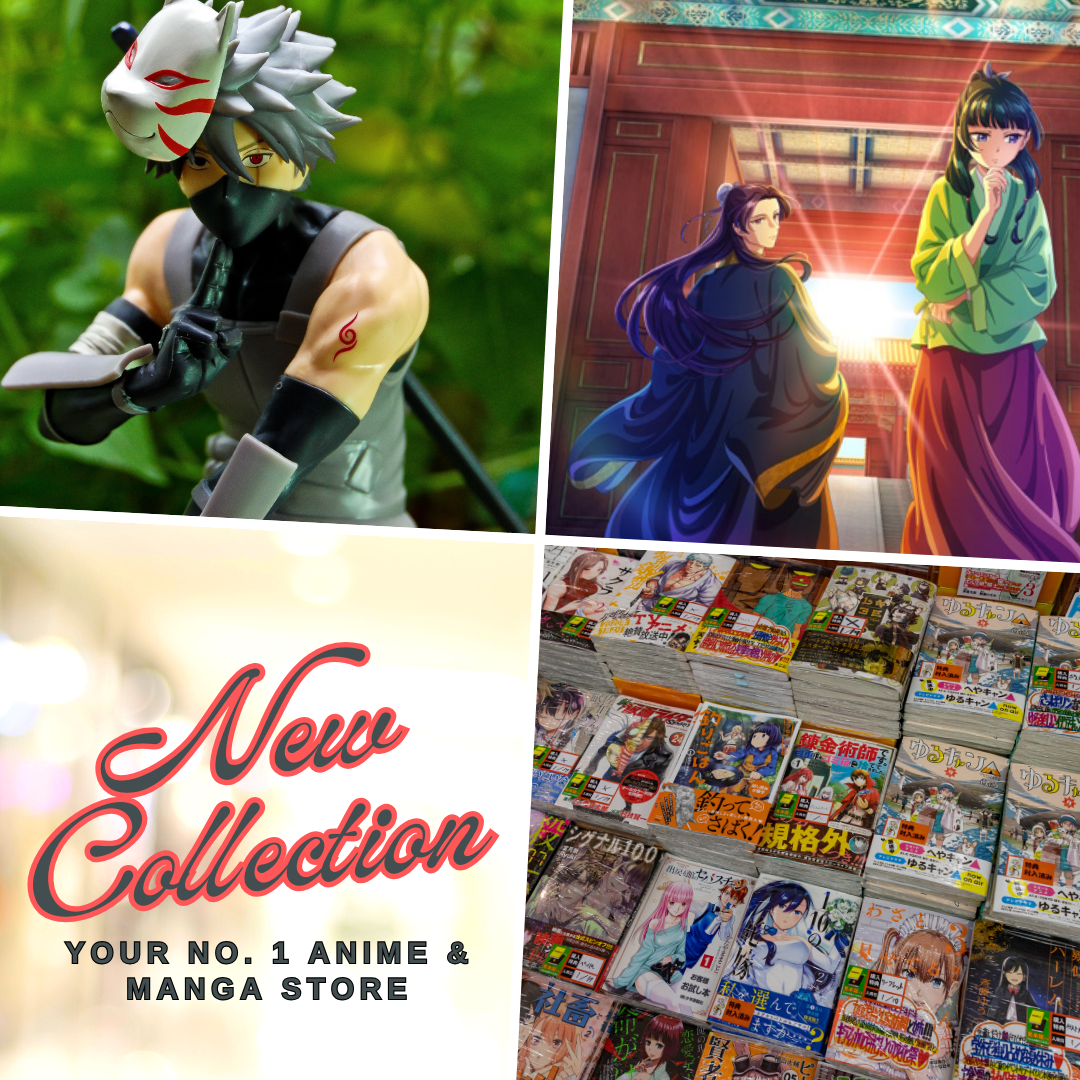 We're almost in the mid-way of 2022 and we are still excited about what the Chinese animation industry has to offer to us aside from all the amazing series that is coming our way from major platforms such as Tencent, Bilibili, Youku, and iQIYI.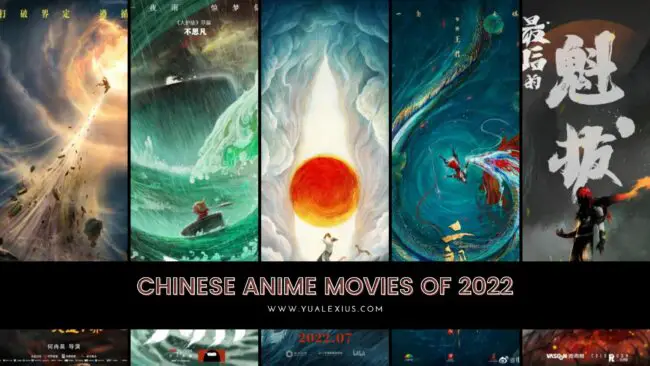 Outside of the mainstream or popular Chinese anime that are usually released online as an ONA, there are also some fascinating donghua releasing in cinema this year and we're quite excited for them.
12 Chinese Anime Movies Releasing in 2022
Therefore, let's take a look at 12 of the Chinese anime movies of 2022 that we should keep an eye on this year. Without further ado, let's start the list as follows:
Xin Shen Bang: Yang Jian
This is a sequel to the 2021 film Xin Shen Bang: Nezha Chonsheng (New Gods: Nezha Reborn) from Light Chaser Animation. The studio is coming back this time too with bilibili and Alibaba Pictures as producers. Xin Shen Bang: Yang Jian is scheduled for release in July 2022.
Synopsis
Fifteen hundred years after the Battle of the Gods, the Heavenly Court is in decline, and Yang Jian, who has been wronged, earns his living as a bounty hunter. One day, Yang Jian accepts a bounty from a mysterious visitor to hunt down a young man, who he accidentally discovers is his own nephew, Shen Xiang. Shen Xiang is determined to retrieve the Lotus Lamp and save his mother by splitting the mountain, but this will lead to a great disaster. Yang Jian embarks on a journey to track down Shen Xiang and uncover the dust-laden past.
Da Yu Hai Tang 2
Big Fish and Begonia is coming back and while fans are anxiously waiting for updates, it's great to learn that Da Yu Hai Tang 2 had been officially announced and Chun Zhang is coming back as the director. He also previously joined the production of the 2019 film The Legend of Hei (Luo Xiaohei Zhan Ji Movie).
Da Yu Hai Tang 2 was originally slated for release a few years ago but due to production delays which include the lack of manpower, it has been rescheduled and we are all hoping it'll finally hit the Chinese theaters this year. I, myself am eagerly waiting for this since Big Fish and Begonia is one of my all-time favorite Chinese anime movies.
Related Post: Top Recommended Anime Like Big Fish & Begonia
Zuihou de Kuiba
Also known as Kuiba IV: Mei Lingluo, this is the latest installment in the Kuiba movie series from Vasoon Animation and Coloroom Pictures. The series has been listed as part of the donghua lineup of Chinese anime movies releasing this 2022. It is a highly anticipated movie since its prequel Kuiba III: Zhanshen Jueqi was released in 2014 and fans had been waiting for this sequel for so long.
Erlang Shen: Shenhai Jialong
The God with Three Eyes donghua movie is another story that involves Chinese mythology. Directed by Jun Wang and produced by Tyhoo CG and Charming Fox Animation, Erlang Shen: Shenhai Jialong is slated for release on July 22, 2022. It follows the story of how the action of the divine realm could affect the mortal realm, and how a divine order ended up with the world being thrown to war.
Xixing Ji: Qiong Qi Didong
Here's another story of The Journey to the West, a spin-off from the Xixing Ji donghua franchise from studio BYMENT. Xixing Ji: Qiong Qi Didong had been speculated for release in the last quarter of 2022, just in time with the finale of Xixing Ji Season 4 which is coming this June 1.
Zhengle Mai is working as the chief director for the film, while Tencent Pictures and Tencent Penguin Pictures are producing action, adventure-fantasy movies.
Bajie Zhi Tian Peng Xiajie
This is an action and fantasy donghua that may remind you of the Shrek animated film but still, it has its own unique appeal too. It promises a whole lot of action and exciting antics from the creative mind of its director, Ranhao He. The film is scheduled this 2022 and it is animated by Universal Star Animation and produced by China Youth New Power Pictures.
Dayu
The Storm is an upcoming donghua movie from Jinfu Pictures and produced by Coloroom Pictures with CMC Pictures. It is a lineup this 2022 but no official date has been unveiled yet. The Chinese adventure and fantasy movie shares similar plot and antics with the classic films of the past as it highlights a progressive adventure with a heartfelt narrative.
Quanhuang: Juexing
The King of Fighters: Awaken | Based on a popular game series by SNK, Quanhuang: Juexing promises a whole lot of action and drama narrated in a tale of adventure and bravery.
Women De Dong Ao
Slated for release on February 19, 2022; Women De Dong Ao (Me And My Winter Games) is an amazing sports drama donghua from Shanghai Animation Film Studio, the production company behind the classics from the Golden Age of Chinese Animation. It is also produced by Wonder Cat Animation, Bilibili, Fenz, and Alibaba Pictures.
Yingtao Xiaowanzi: Qihuan Biji
Chibi Maruko Chan: The Fantastic Notebook was released on February 1, 2022, by Guangdong Sublime Media and Sakura Production. It is an original story that was directed by Xiaolu Xue.
Synopsis
Maruko, who has jumped out of her everyday life, travels on a mysterious adventure in a new world of fantasy.

Source: Sakura Production
Xiangzhe Mingliang Na Fang
Also known as To the Bright Side is a Chinese anime film that was adapted from a picture book and a collaboration project of four directors – Xiya Lan, Yi Zhao, Nianze Li, and Kun Yu. It was produced by Benlai Pictures, Kaishu Story, UYoung, Sanwuchu Education, and Spiritual Wealth Club; and was released on January 15, 2022.
Synopsis
Hop on this delightful omnibus of a film, composed of seven stunningly animated short films, and you'll travel to China past and present, urban and rural, in realistic contemporary settings or fantastic mythical realms. Though the protagonists range from a family of rabbits, a boy doing his homework at his parents' restaurant, or a child and his grandmother in the countryside, all tell unique stories of love, challenges, and maturing to the beat of your own drum. The distinctive styles of each short are equally captivating, beautifully hand-illustrated through rich colors, ink painting, paper-cutting, watercolor, collages, and more to create affectionate interpretations of life, love, and growth as seen through these gifted Chinese filmmakers' viewpoints.

Source: New York Int'l Children's Film Festival
Xi Yangyang Yu Hui Tailang: Kuang Chu Weilai
Pleasant Goat and Big Big Wolf: Dunk For Future is the comedy and sports donghua film that we need this year. It was released on February 1, 2022 and had been a hilarious and adorable ride from the creative minds of Alpha Animation.
Xiao Hu Dun Da Yingxiong
Also released on February 1, 2022; here is another children's theme Chinese anime movie, also known as Run, Tiger Run! It is an original story from Soular Animation with the script provided by Er He and directed by Yi Zhou and Stanely Tsang.
Related Post: Top Recommended Chinese Anime Movies To Watch
Last Updated on November 9, 2022 by Yu Alexius