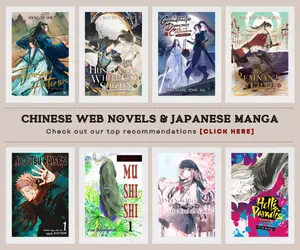 Loid, Yor, and Anya sure are making the spring anime season a fantastic and hilarious ride with plenty of antics that still get us excited no matter how simple or common they may be.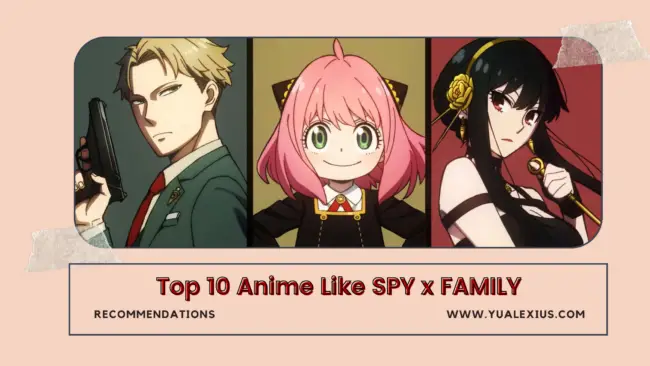 The exciting story of a spy, an assassin, and a psychic child in a game of playhouse or so it seems, is the next big thing this year, and possibly, the anime that will overwhelmingly dominate this season. SPY x FAMILY being one of the most popular manga in recent years had been highly anticipated by many anime fans this time. Now, that several episodes had been out already, we can simply attest that it is definitely worth the wait as the anime adaptation hasn't failed us since it began airing a few weeks ago.
Synopsis
Master spy Twilight is the best at what he does when it comes to going undercover on dangerous missions in the name of a better world. But when he receives the ultimate impossible assignment—get married and have a kid—he may finally be in over his head!

Source: Viz
10 Anime Like SPY x FAMILY Recommendations
Who would ever expect that a spy anime can be as wholesome, hilarious, and adorable as this, isn't it? Now, we might be all craving more stories and looking for similar antics now. In the spring 2022 lineup, we only have a handful of interesting anime that shares similar tropes or antics with Spy x Family, however, we have a scan through our directory of anime series and ended up with these top picks for you.
Kaguya-sama: Love is War
A fellow anime from the spring 2022 seasonal lineup is first on the list and that is Kaguya-sama: Love is War, a hilarious, loud, and energetic story of teenage romance and high school rivalry. Both anime have male and female main characters that look like a perfect match with each other but while the Loid and Yor hide something from each other, Kaguya and Miyuki still act like their secrets haven't been revealed to each other yet no matter how obvious it may look.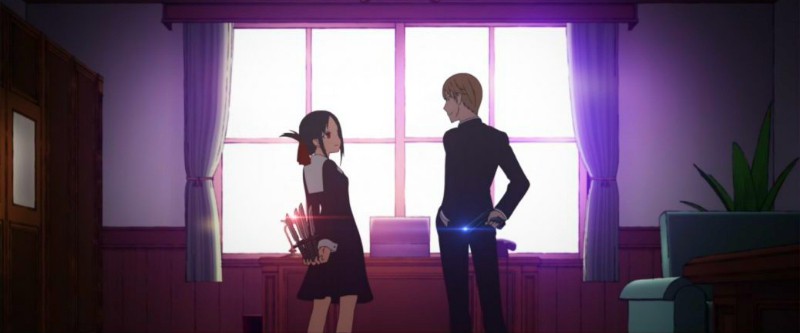 One thing is sure though, that both anime offers an exceptional ride with so much fun and genuine interaction between characters that makes the entire story appealing and entertaining.
Barakamon
If Loid and Yor have to take care of the young psychic and adorable child Anya, Barakamon won't be left behind in the same antics, although, Seishuu Handa does not only have to babysit a single child but also several youthful island souls which also includes some energetic teenagers. Barakamon is an inspiring story that will give you plenty of life lessons and realizations but still be able to bring so many fun and entertaining elements along with its essential messages.
Bungou Stray Dogs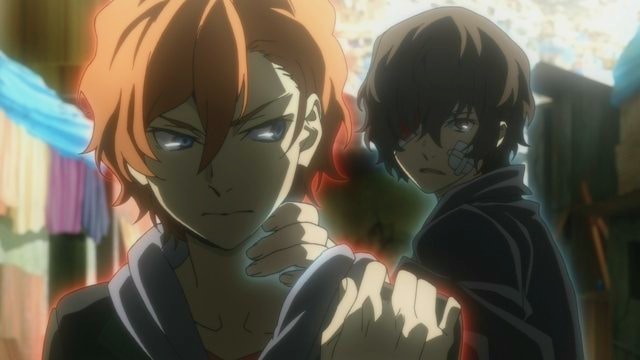 This is definitely not a spy anime but there are assassins, there are mafia, and investigators with some kind of special powers. It shares the same vibes as Spy x Family with having some kind of vintage feel in its story despite looking modern in many ways. Both Spy x Family and Bungou Stray Dogs highlight exciting fight scenes and hilarious interactions between characters.
Related Post: Top Recommended Anime with Mafia and Gangsters
The Way of the Househusband
Having different personas both inside and outside of the house, Spy x Family and Netflix's anime adaptation of the popular manga The Way of the Househusband have many things in common.
Cat's Eye
While we have Twilight, one of the world's best spy, Cat's Eye is a classic anime that revolves around the exciting life of sisters who run a coffee shop but also works as spies at night. If you're looking for a story that is more inclined to spy antics, then Cat's Eye is definitely for you.
Love of Kill
If Spy x Family highlights a spy and assassin plot, Love of Kill has an assassin and an assassin in a thrill and suspenseful adventure. Well, they are supposed to be enemies but they ended up in a cooperative partnership which leads them to an exciting escapade through life and death as they have to deal with the pursuer of one another, just typical antics from a life of an assassin.
Hinamatsuri
Imagine having two people with opposing natures end up living together, now that will remind you of Loid and Yor, but Hina and Nitta have it first on-screen as a dynamic duo of a super-powered girl and a young member of a yakuza has to live together which resulted in a hilarious ride.
Beelzebub
Babysitting can never be as exciting and action-packed as this anime called Beelzebub. With all the shounen antics from this anime, Beelzebub sure shares a lot of similarities with Spy x Family in many essences albeit the story of playhouse by Loid, Yor and Anya can be a bit grounded at the very least, I guess.
Great Pretender
One of the best anime of 2020, Great Pretender can only get better with each episode and such is the case too Spy x Family as they're both produced and animated by WIT Studio. While we have a spy and assassin in the latter, Great Pretender on the other hand features schemers and conmen at its finest. It is hilarious, it is action-packed, and filled with so much drama and more.
Kakushigoto
We definitely don't have an adopted father and daughter in this anime but it sure does have every element needed to have a father who'll do everything for his child, and while Loid hasn't admitted it, he surely will do everything for Anya too no matter what the consequences are. Kakushigoto is a funny story about a unique and amazing father-daughter relationship that went through a lot of circumstances. Both anime excels in mixing the drama and comedy together which results in a beautifully narrated story of togetherness and familial drama.
Further Recommendations
Outside of our top 10 are some more anime like Spy X Family that you guys should also check. These anime features elements that exist in Spy x Family, whether it is a defining factor of the story or not, but they surely have something new to offer to the table, especially for the fans who are looking for heartwarming and light familial drama with every bit of action and more.
Alice to Zouroku
The Millionaire Detective: Balance: Unlimited
Baccano!
Joker Game
Somali & the Forest Spirit
91 Days
Where to Watch SPY X FAMILY Online?
Meanwhile, if you haven't watch SPY X FAMILY yet, then you should definitely check it out. It is currently airing and available for streaming on major anime services such as the following:
Last Updated on November 9, 2022 by Yu Alexius