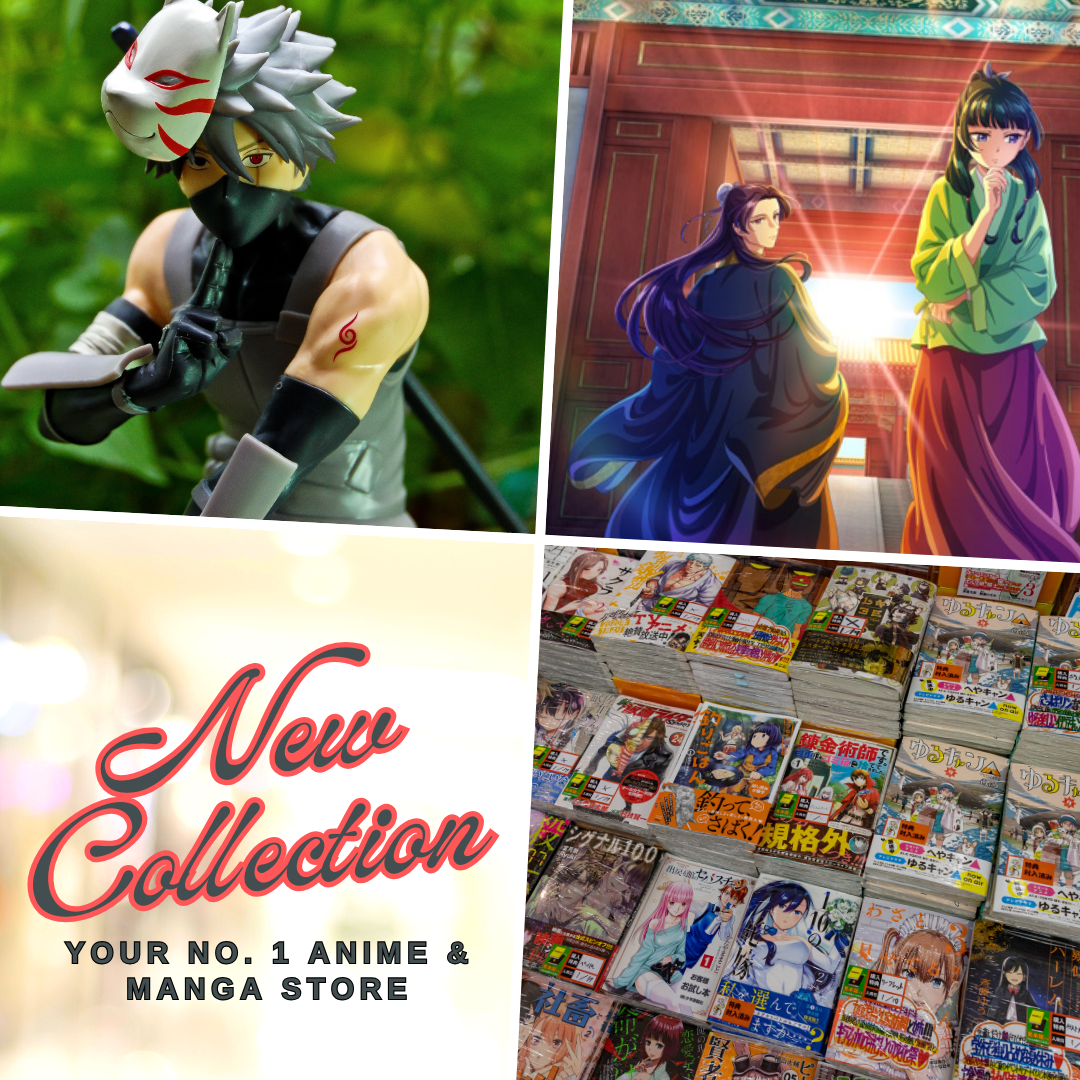 Simple, meaningful, and emotionally inspiring; this is how I love to describe Whisper of the Heart, a coming-of-age anime film from Studio Ghibli in 1995.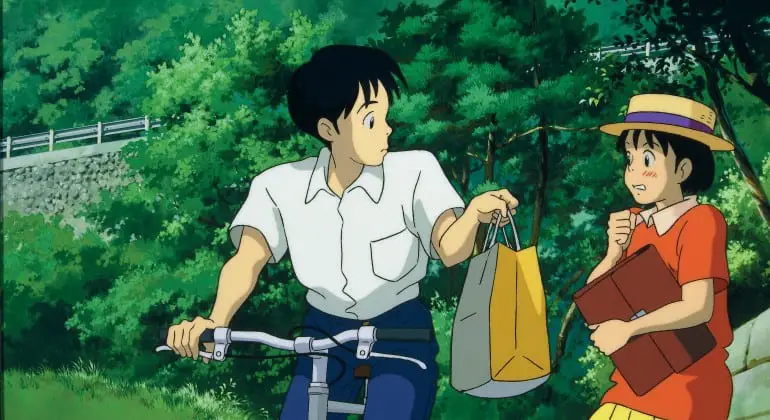 A masterpiece from the late anime director Yoshifumi Kondō who had been groomed by Studio Ghibli as the successor of Hayao Miyazaki and Isao Takahata. However, he died in 1998 and only left this one powerful and impactful anime film for all the viewers to cherish and find motivations in life.
Whisper of the Heart as an anime is an inspiring ride that follows the journey of two young souls who had found purpose in life through the presence of one another.
12 Anime Like Whisper of the Heart
Now, if you're like me who had been craving more inspiring anime to binge-watch and shares similar plot or elements with Whisper of the Heart which had been filled with brimming youthful romance and wonders; I am excited to share these top picks for you and I hope you'll find meaning and essential life lessons too from these set of anime like Whisper of the Heart.
A Whisker Away
A Netflix film, this anime movie is like Whisper of the Heart in many facades. One particular similarity? There's a cat and not just one but a hell lot of cats. Just kidding, but A Whisker Away is like the fantasy version of Whisper of the Heart although the story can't go deeper unlike the latter, and stays on the shallow surface of fantasy yet with an important message about familial bonds and friendship that can last a lifetime.
From Up on Poppy Hill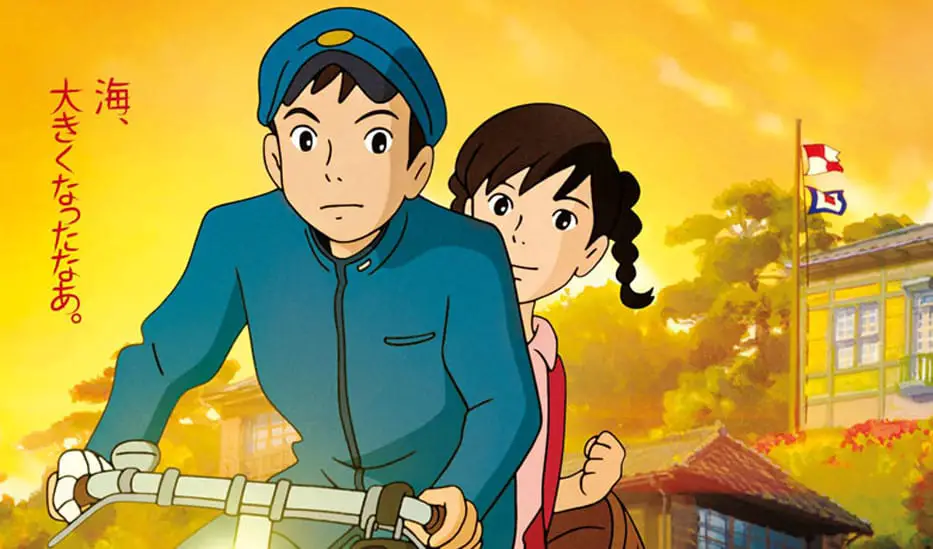 One can't talk about Whisper of the Heart without inserting From Up on Poppy Hill in the discussion. This is a rather heartwarming and cute anime film from Goro Miyazaki and Studio Ghibli in 2011, and among the movies from Ghibli, From Up on Poppy Hill is a popular choice among fans who are looking for a romantic story, simple and having that vintage and sentimental feels, on which Whisper of the Heart proudly excels at. In the end, From Up on Poppy Hill is inspiring, despite the lack of deep in the story, however, it sure is an entertaining and fun experience to follow the adorable meetings of two young hearts who had been bound by fate.
Read: My Favorite Studio Ghibli Anime Couples (RANKED)
The Cat Returns
Definitely, a must if you are looking for anime similar to Whisper of the Heart since this Studio Ghibli film is a spin-off of it which had been released several years later on. However, The Cat Returns has taken a different path since instead of focusing on the continuation of the story where Whisper of the Heart left off, it tells the tale of Baron Humbert von Gikkingen, our favorite cat statue. In fact, The Cat Returns is more of a backstory to the Baron and it's amazing.
Porco Rosso
This one is rather underrated and a hidden gem from Studio Ghibli. I am not sure if it is because the story is not as appealing as the others and brims with so much machismo and vibes. But Porco Rosso is just like any other romance anime and it surely delivers what we expect from it, actions and giggling moments, as well as just another tale of an adventurous man in love.
Arrietty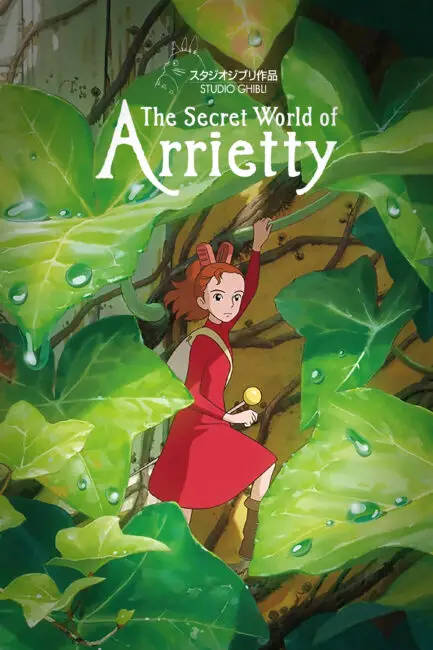 Here's another simple yet charming story that many fans of the romance genre would gladly adore. Arrietty is a story of friendship, a special bond made despite conflicts and differences. It teaches us lessons about life and human relationships, and how we can find inspiration and purpose from people that unexpectedly comes knocking on our life.
Read: What are some anime that are similar to Studio Ghibli films?
Only Yesterday
Here's another romance anime film from Studio Ghibli although, unlike the others, this is quite mature, natural, and nostalgic. With a powerful message that I think young adults and those who are struggling with a mid-life crisis can relate themselves with while also looking back at our past with such sweet and fun gestures towards our younger selves as if we are watching our life through a film strip unveiling right in front of us.
Ocean Waves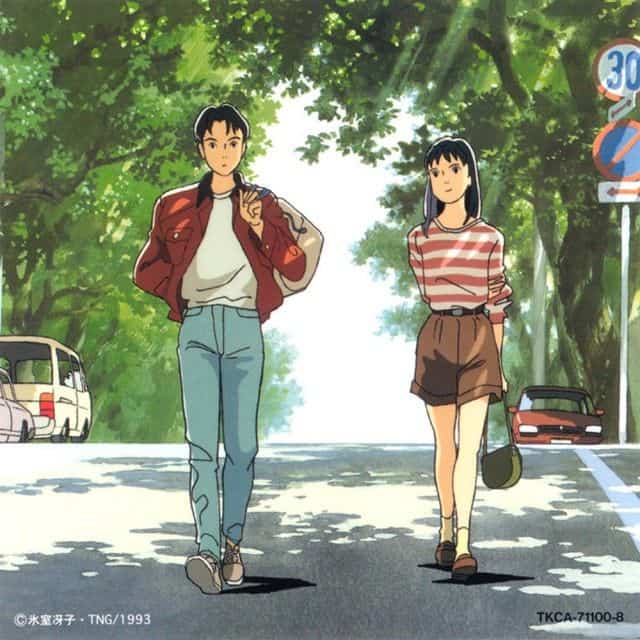 Simple, sincere, relatable, though it is quite underrated; Ocean Wave was one of the anime films from Studio Ghibli that I believed needs more attention and views due to its relevance and appeal to its target audience. This is what it feels like to fall in love, there's no magic, just affection, and attraction, can be confusing at times, while also pushing us forward to what we are meant to be. Quite similar to Only Yesterday while having that youthful vibes of Whisper of the Heart, Ocean Waves is just as meaningful as other titles in this list.
Weathering With You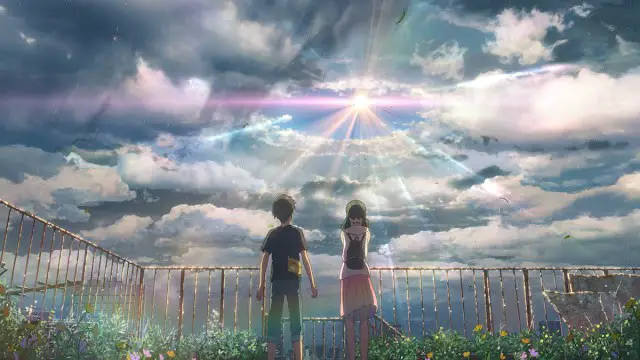 A testament that love conquers all albeit everything in this anime film from Makoto Shinkai had been shrouded in so much fantasy that sometimes, I felt like I still need to look for some common grounds to relate with the story itself. Nevertheless, Weathering With You is more than just a charming story of two hearts falling in love despite all the odds. It's powerful, literally and every inch of this movie is just as magical as the enchanting songs that we can enjoy from it.
Read: List of Similar Anime to Studio Ghibli Films on Netflix
Summer Wars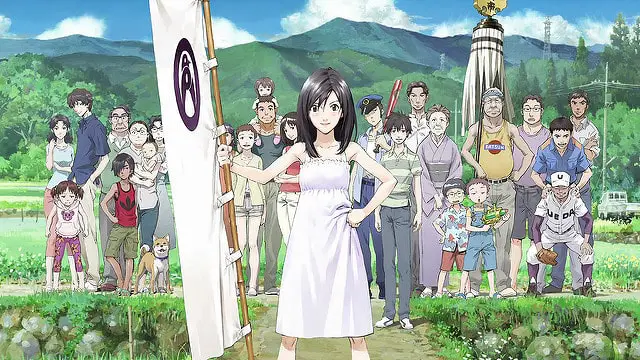 Playful literally, Summers Wars is probably my 2nd favorite anime film from Mamoru Hosoda, just behind Wolf Children. The 2009 film is both exciting, hilarious, and a visual spectacle. I believed that the strength of Summer Wars lies in its entertainment value and the ability to draw smiles to the faces of its viewers even in the most simple antics of its story.
The Wind Rises
With all the classic and vintage feels, The Wind Rises is one of the most memorable romance anime from Studio Ghibli. I felt like this is the adult story of Whisper of the Heart, with a man and a woman supporting each other's dream as they found purpose in it.
Your Name.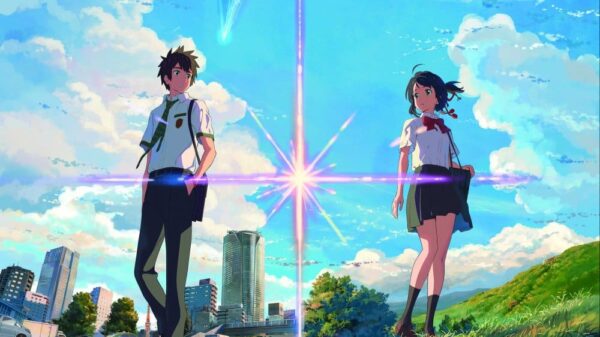 Coming next on the list of my top picks of anime like Whisper of the Heart is Your Name., a masterpiece from Makoto Shinkai. This had been my favorite anime film of all time until Whisper of the Heart took over its place but they are still 2 of my personal favorites until now. A story about defying fate, this is a story of a girl and a boy in an alternate modern world with time and space travel antics. However, its defining element is definitely the insanely romantic appeal which was intensified by the amazing soundtracks that come with it.
Garden of Words
Lastly, I would like to end this recommendation with Garden of Words, another film from Makoto Shinkai, and my 2nd favorite anime movie from him, just behind Your Name. I think the most appealing part of this film is that it is relatable and bring so much relevance to the viewers. More than the romance factor, Garden of Worlds thrives in the sense of maturity and relativity that viewers can get from it and we are simply wanting to dig deeper into it.
Alright, so this is where I shall end my list of top recommended anime movies like Whisper of the Heart and I hope you guys can find interesting titles from this list and get you inspired and motivated to go on with life. Do you have some more recommendations that you would like to get added to this list? Let us know by sharing your comments below.
Last Updated on November 9, 2022 by Yu Alexius