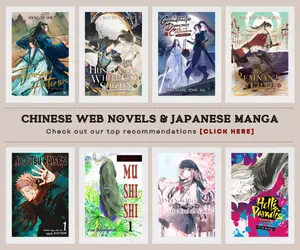 The time of the year where people often share the sweetest phrase with their special someone, brought them to an intimate date, or just spend time with people whom we treasure the most is here once again. It's Valentine's Day, and we often called February the month of love, or Feb-IBIG (in slang native language).
Alright, in line with this highly anticipated event by many lovers, and even those who are a bit bitter, let's deviate a little from the normal expectation. To many, this means going on a date with their partners, wife, or even with their special friends or even crush. We, as anime fans on the other end, sometimes wish to date a fictional character, aren't we?
Top 14 Anime Girls to Date on Valentine's Day
Well, this is the reason why I have listed here 14 of the best anime girls that you guys might want to go on a date with this upcoming Valentine's Day. There are plenty of anime girls out there, so I actually included those names that we might be quite familiar with lately. These ladies are from the anime that aired within the last 2 years, to make it a bit convenient for you guys to remember them. You need don't need to thank me, this is the only service that my gay heart could give to you, yes, to you, to all our dear male anime fans out there.
Takagi-san (Skilled Teaser Takagi-san)
Let me start the list with a rather adorable and wholesome girl, she's still young but isn't it amazing to have a date with her and simply enjoys all the punchline that she'll throw at you? Moments like this, we wish we can be all like Nishikata, aren't we? Takagi-san is the apple of the eye from the romance-comedy anime Skilled Teaser Takagi-san which currently airing its 3rd season this winter.
Related Post: 10 Anime Similar to Skilled Teaser Takagi-san
Kotoko Iwanaga (In/Spectre)
The self-proclaim goddess of wisdom is next. We all love her bravado but more importantly, her adorable character as a teenage girl is devoted to the man she loved is admiring. We all know she's pretty and cute although she's flat so much to her dismay (you should know what I mean here), Kotoko is a reliable girl to be with and she'll keep you occupied as if there are no dead moments between the two of you. If you haven't watched it yet, you can still catch up to her antics on In/Spectre on the TrueID anime shelf.
Sayu Ogiwara (Higehiro)
Oh, look who we got here next. It's Sayu Ogiwara, the runway high school girl from Higehiru. She's kinda perfect, isn't she? She's pretty and she's rather dependable too, all thanks to her journey when she left her home and met our main guy Yoshida.
Teresa Wagner (Tada Never Falls in Love)
A foreign exchange student and a princess in disguise, Teresa can be anyone's average main character of a romance anime. However, isn't it amazing to find beauty in the ordinary? She's normal and can be average and naive, but anybody who can bring her to date would surely go ecstatic. Unfortunately, it takes a guy such as Tada-kun to be able to get this girl to date. Now, do you have the guts and appeal of Tada-kun? If yes, you can definitely bring her to a date. If not, you might want to watch the anime first to learn more here. Tada Never Falls in Love is among the newly added anime on TrueID.
Related Post: 5 Worth-watching Romance Anime on TrueID
Marin Kitagawa (My Dress-Up Darling)
She's gorgeous, she's extraordinary, and she's a gyaru!!! Well, this new girl from the winter 2022 anime My Dress-Up Darling is making us head over heels this season due to her clumsiness but as well as her energetic and proactive nature. And yes, she's also one of us, she's a vocal otaku!
Komi Shūko (Komi-san Can't Communicate)
If you're someone who has the same caliber as Tadano Hirohito, then you might be brave enough to ask Komi-san to date, right? Nonetheless, she's wholesome and perpetually silent most of the time; she's someone you might want to bring on a date because you love her, you admire her, or you just want to make her happy. Even my gay heart would like to treat this cinnamon roll to a fantastic date just to help her expand her horizon.
Rit/Rizlet (Banished from the Hero's Party)
Next on our list is the champion Rit. She's the perfect waifu that we had from the Fall 2021 lineup, and made many anime fans envious of Red (Gideon) in many ways. If you're asking why she's here, then you ask yourself too why won't you date her?
Alice (The Duke of Death and His Made)
Devoted and still comical in some ways, she's good at flirting too. Above everything else, she's someone who can easily capture your heart but still give you mixed signals. In the end, inviting such a girl is exciting and intriguing, isn't it?
Shino Aki (Remake Our Life)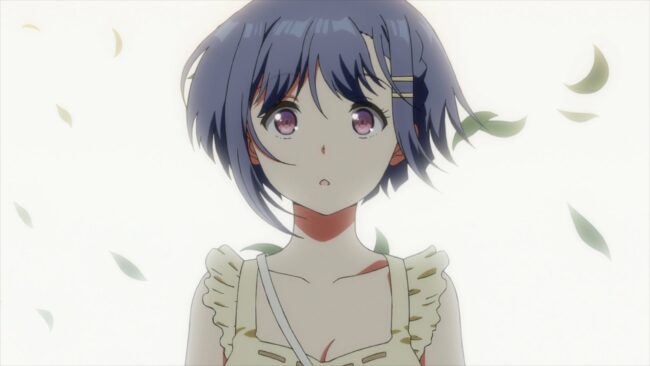 Perfect figure but also a talented illustrator, now every otaku, anime, and manga fan, and everyone on the creative side would love to have some special moments with her. She can be timid at times, but she's definitely a waifu material that any guy can ask for.
Sei Takanashi (The Saint's Magic Power is Omnipotent)
So, what's an average girl is doing except for having great magical power? Well, no one said that the average girl can't be invited on a date, but now, Sei Takanashi is more than just your average girl. She's now a Saint but still grounded and someone that I think many people can easily make any casual conversation with.
Hori Kyoko (Hormiya)
This beautiful and bright high school girl is such an ideal girl albeit some boys might find her overbearing. Nevertheless, she's the popular girl you'd like to go on a date with, and on top of that, she's the independent woman that you can be proud of any time of the day.
Related Post: What You Need to Know about Horimiya Anime Adaptation?
Nino Nakano (The Quintessential Quintuplets)
Of all the siblings, Nino had shown such great character development in the 2nd season of the anime and I think we can now understand her plight a little bit. Now, if you wish to ask her for a date, she can be demanding and even throw some shades at you but be consistent and brave enough, she's the girl that is worth all the hardships for.
Miku Nakano (The Quintessential Quintuplets)
Now, next is Nino's sister, Miku. She's my early favorite from the series and still until now. She can be timid if you wish to ask her on a date but once she said yes, you also have to be ready and get yourself equip with knowledge about Japanese history, specifically about warlords.
Yotsuba Nakano (The Quintessential Quintuplets)
Everything can be casual and you might not even know that the right one is already in front of you. Yotsuba is like a shining gem giving her best effort sharing her shine with the others to make them even brighter. With such a cheerful and active personality, she's the girl you'd like to go on a date with even in the most simple places and you two can still have plenty of good moments together.
Now, who among these anime girls would you like to go on date with? Is there anyone whom would you like to date instead? Let us know your answers by leaving a comment below.