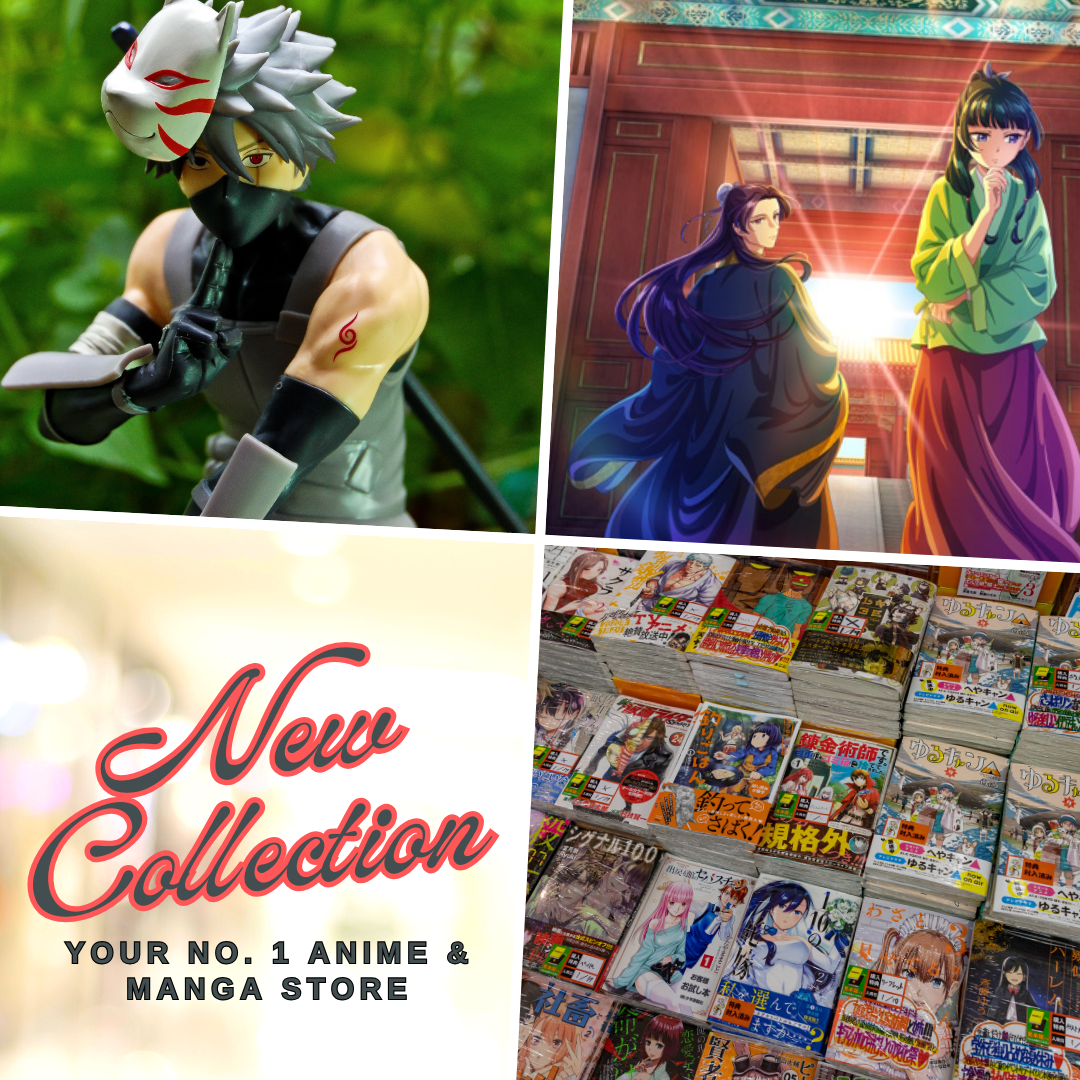 Having our main characters bickering at each other despite having some affection had been a common cliche in anime and such is the case with Skilled Teaser Takagi-san, an anime that highlights how women can win against men if they can only be as confident, witty, and adorable as Takagi-san herself.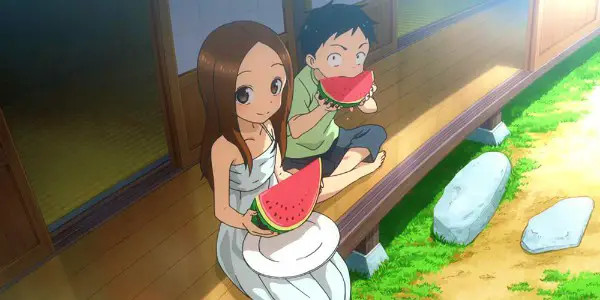 For many romance and comedy fans of anime, Skilled Teaser Takagi-san is a must-watch. It is wholesome and the plain moments where Takagi and Nishikata teased each other only for our male protagonist to fail are simply adorable. Though, I bet that many male fans out there wish to be in the same shoes as Nishikata or they wish to have someone like Takagi-san around them, right?
Synopsis
Having a friend that knows you inside out should be a good thing, but in Nishikata's case, the opposite is true. His classmate Takagi loves to tease him on a daily basis, and she uses her extensive knowledge of his behavior to predict exactly how he will react to her teasing, making it nearly impossible for Nishikata to ever make a successful comeback. Despite this, Nishikata vows to someday give Takagi a taste of her own medicine by making her blush out of embarrassment from his teasing.
10 Anime Like Skilled Teaser Takagi-san
Now, if you guys are wanting for more and looking for anime like Skilled Teaser Takagi-san just to have fun and enjoy its funny antics, we are proud to suggest the following titles:
Don't Toy with Me, Miss Nagatoro
Whenever we talk about Skilled Teaser Takagi-san, this anime is the closes that we can compare to it in varying degrees. It's hilarious and can be romantic at times, but I think Miss Nagatoro can be the annoying and bold version of Takagi-san. Nevertheless, both anime excels in showing how we can find amusement and kilig moments from unexpected antics.
Kaguya-sama: Love is War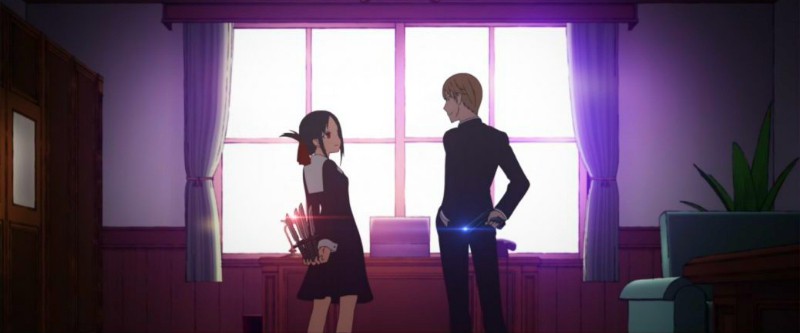 When rivalry and admiration collide! Kaguya-sama: Love is War is a rather fun and exciting rom-com to follow because our two main characters are devoted to crushing one another in academics and extra-curricular activities, yet they also need to work together being the Student Council President and Vice-President. Such is the amazing drama in the high school life of Miyuki and Kaguya.
Uzaki-chan Wants to Hang Out!
You might be wondering why an ecchi anime is here in a list of recommended anime like the wholesome Skilled Teaser Takagi-san? Well, one thing both anime have female leads who love to teaser but in this one, it seems it went a bit overboard. Just like Miss Nagatoro, Uzaki-chan can be annoying at times but this very trait makes the series convincingly fun and hilarious.
My Dress-Up Darling
A story about sharing the love, for one thing, My Dress-Up Darling is like a story of a loner and that special person who keeps on forcing her way into his life. Yeah, we have a rather confident girl here, one with such a strong bravado. If you love a cute and rather bold romcom with otaku culture elements and fashion, this is a must-watch for you.
My Senpai is Annoying
Alright, so here's another anime that revolves around teasing but this time, we have the male senpai teasing around his younger kouhai, our female lead who happens to be often treated like a little kid by her senpai. As a full-fledged businesswoman this is quite conflicting for her but how will she deal with her annoying senpai is a sight to behold.
Science Fell in Love, So I Tried to Prove It
This is an anime about geniuses being dense at love so they tried to prove it scientifically but what gives? This is another hilarious, adorable, weird but still whole romance-comedy anime that you guys should check out.
My First Girlfriend is a Gal
This anime is rather honest despite how crazy it may sound. You might feel that this is more similar to Rent a Girlfriend but at its core, My First Girlfriend is a Gal is everything a fan of Skilled Teaser Takagi-san would want to check out next due to its amusing narrative. Definitely a rare gem from the rom-com genre that everybody should give a try.

Wotakoi: Love is Hard for Otaku
Still wholesome but we are no longer following the childish or teenage romance here but an adult otaku romance. Thriving with all the otaku culture elements that anime fans will surely adore, Wotakoi is a relatable story to many of us. Hence, the otaku culture is pretty strong in this anime and it is overwhelming enough cute and a haven for adult otakus.
Magical Senpai
Technically, a parody – Magical Senpai as an anime is just purely hilarious and a stress-reliever. We had a senpai who knows nothing but to do magic tricks which often fails, and our MC has no choice but to help her in all of these hilarious antics. Thus, the result is an absurd comedy show of magic tricks and more.
Lovely★Complex
Does height do matter? There are a lot of common elements in this anime that we often get from various romance series out there but it still promises a good ride since the main characters share common traits that we can easily relate ourselves to.
These are all our top recommended anime like Skilled Teaser Takagi-san. However, before proceeding to watch them, I have to remind everyone that Skilled Teaser Takagi-san Season 3 is currently airing as part of the Winter 2022 anime lineup. If you haven't watched the anime in a long time, you might also want to check it out from the beginning. The series is available for free and legal viewing on the TrueID app and anime shelf. Check it out!
Last Updated on January 31, 2022 by Yu Alexius