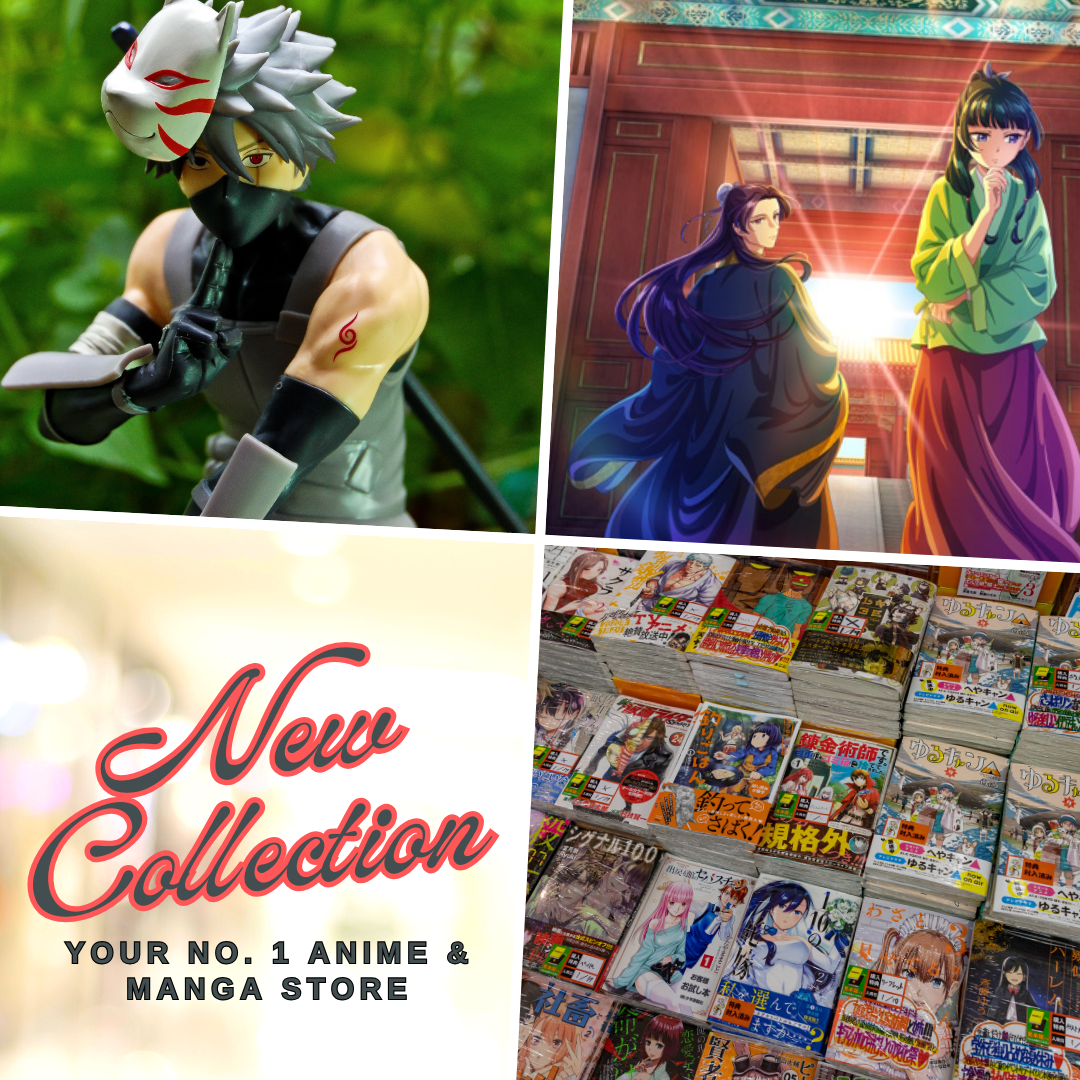 To the amusement and excitement of BL anime fans, we all had been treated this 2022 with an adorable treat and that is Sasaki and Miyano, a new BL series that will melt our hearts through its sheer cuteness and interesting drama.
Imagine being a fan of BL stories, then one day you get to experience those scenes first hand. You'll have someone so clingy that will turn your world upside down just because he wants to know you more, and he is the hottest guy around.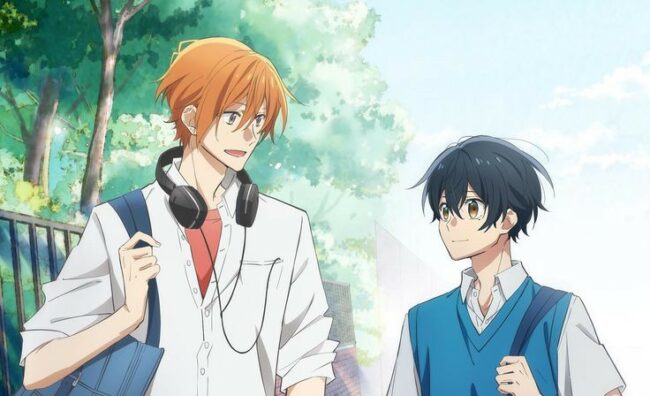 Sasaki and Miyano is an adorable BL anime this 2022 from Studio DEEN and adapted from a comedy and slice of life manga, Sasaki and Miyano which was written and drawn by Shou Harusono. It follows the daily life of Miyano who simply enjoys reading the Boys Love story until he captured the attention of Sasaki, a senior who is quite known for being a delinquent. Now, that is actually a common plot that we often see from many BL stories, but it won't hurt to watch another one, and as an anime, right?
Synopsis
Miyano spends his days peacefully reading Boys' Love comics and worrying about how girly his face is until a chance encounter leads to a scuffle with his senior Sasaki. Intrigued by his feisty junior Miyano, delinquent Sasaki uses every opportunity he can to get closer…

Source: Yen Press
Alright, so Sasaki and Miyano had been one of my comfort anime from the Winter 2022 lineup. It has been an amazing ride so far, and if you wish to watch it too, you can check it out on TrueID Anime Shelf, as it has been officially licensed for streaming there as one of their newly added titles for anime simulcast.
10 Anime Like Sasaki and Miyano
Now, if you had started watching the anime and had been a little bit intrigued just like me and further want to check similar stories to it, we hereby recommend you 10 of the best anime Like Sasaki and Miyano that you guys should check.
Given
Whenever we talked about dramatic yet adorable boys-love anime, Given will always be on top, and we, fujoshi and fudanshi don't really care who's top! Kidding aside, this anime will give a lot of adorable vibes just like Sasaki and Miyano, albeit this one had the core of the story revolving around the traumatic past and complicated relationships that every character in the story had.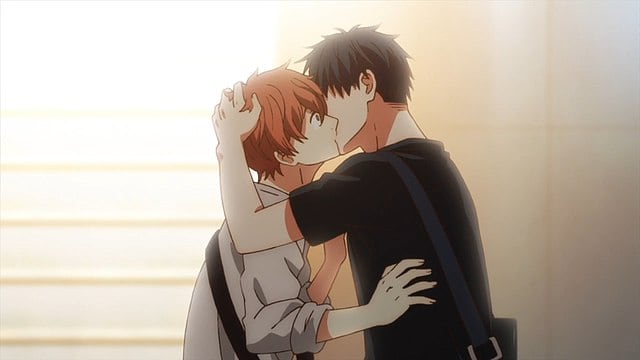 If you love a full-circle ride of emotions, Given is a must-watch for you! It first premiered in 2019 and was animated by Lerche which was followed by a movie in 2020. It follows the story of 4 members of a band and their respective relationships with one another.
Classmates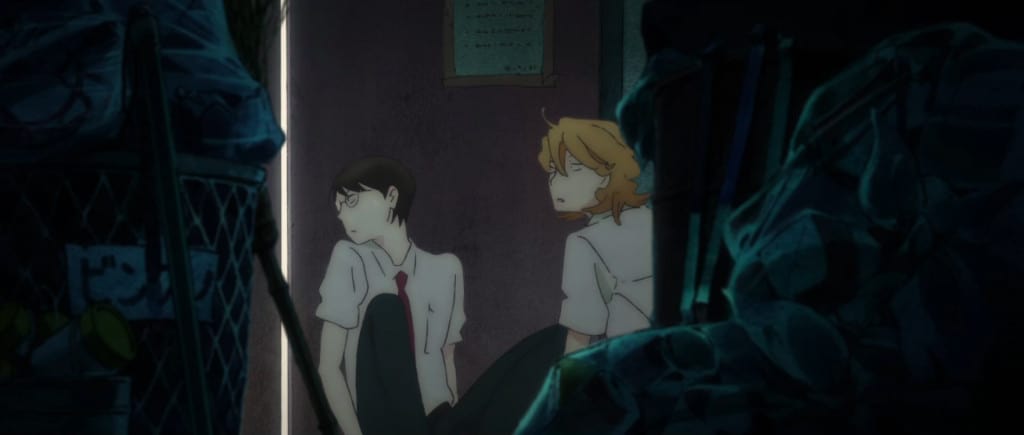 Doukyuusei | Here's another BL anime film that every fudanshi must check. The rather unique animation even gives this story a different aesthetic and powerful narrative despite how generic its plot is. The story is relatable! Anybody who had been attracted to their classmates, whether they are heterosexual or homosexual can attest to how sweet and sincere this story is.
DAKAICHI! -I'm being harassed by the sexiest man of the year-
This anime from CloverWorks is a hilarious and dramatic ride that I think every BL fan should watch. While it's entertaining, fun, and cute, it also highlights some of the bizarre or rather common tropes often associated with relationships between men.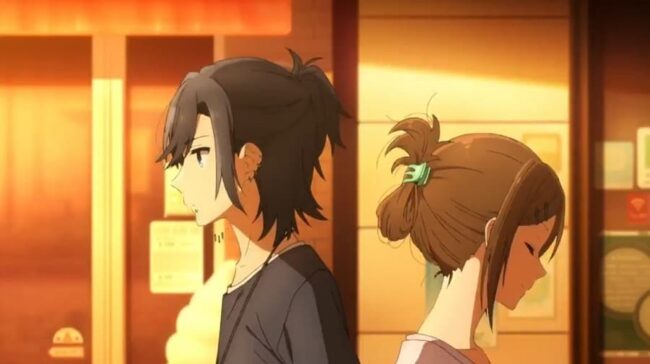 Not a boys-love but I think I will insert this romantic-comedy anime Horimiya. Another series animated by CloverWorks simply showcase the fun and relatable struggles of being a teenager. Many of us can relate to its stories, and just like Sasaki and Miyano, Horimiya promises a light and heartwarming ride.
Strangers by the Sea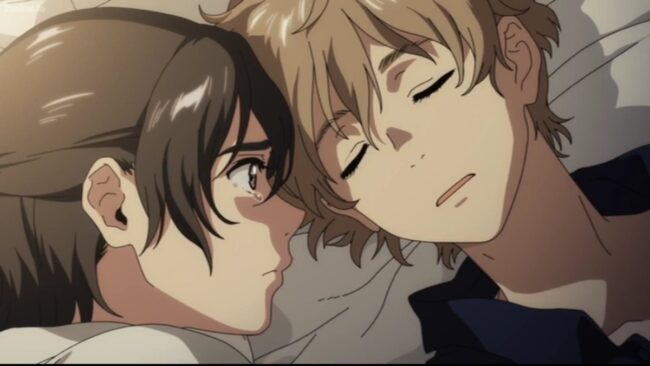 It's amazing how people meet unexpectedly without even knowing that each one of them might play a big role in each other's lives, isn't it? Strangers by the Sea is such a tale that is both heartwarming and eye-opening. This well-animated BL anime like Sasaki and Miyano from Studio Hibari is a sweet love story filled with so much meaning and significance.
Kase-san and Morning Glories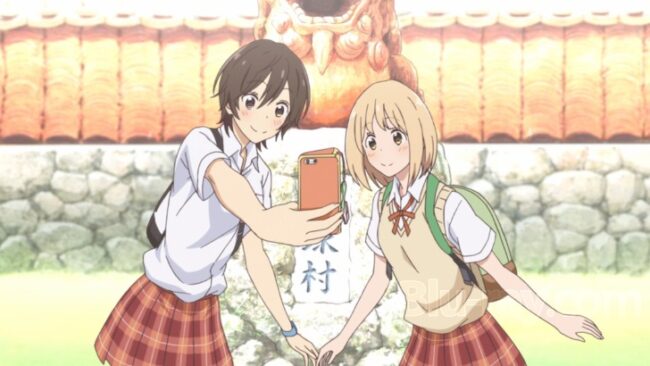 You might be wondering, what is a girls-love, or Yuri story doing in this list? As a whole, both Kase-san and Morning Glories, and Sasaki and Miyano are part of the same coin, they're both stories showing true stories within the LGBTQ+ community. Kase-san and Morning Glories is a sweet and adorable story of young love, a tale that explores the delicate and fragile relationship between two young hearts.
Caramel Honey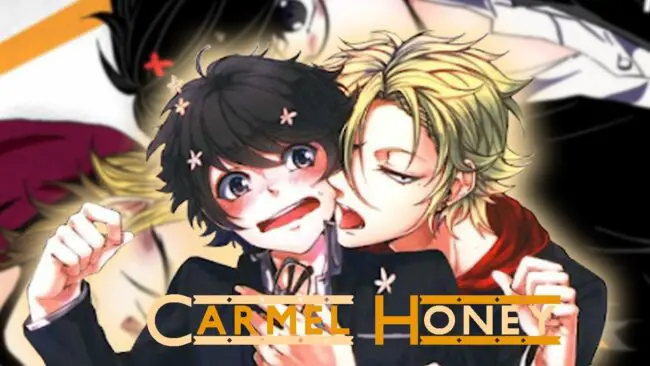 The plot may sounds familiar, Caramel Honey sounds exactly like an anime like Sasaki and Miyano on the surface. There's a delinquent and there's a transfer student who captured the attention of the most feared of these delinquents. It was adapted from a manga of the same title and animated by Production I.G. in 2018.
Yuri!!! on ICE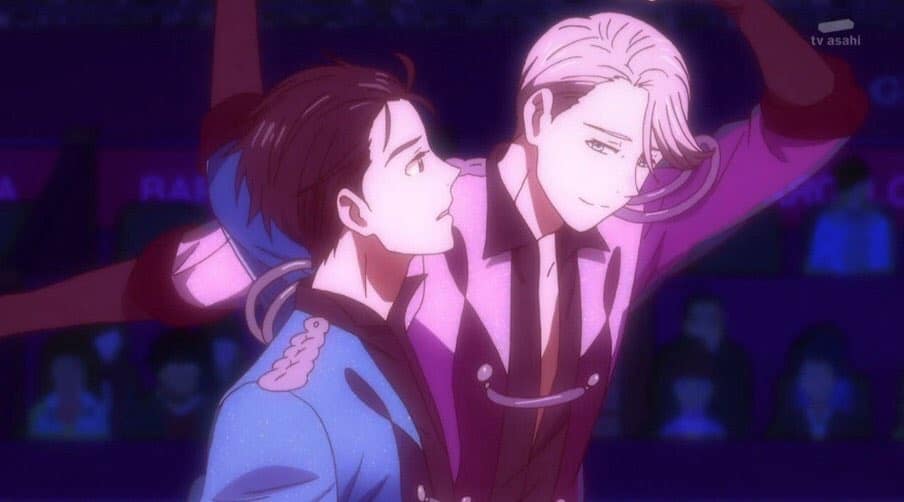 Cheers if you guys know this anime. Yuri!!! on ICE is a rather controversial and a huge hit anime from 2015. With shounen feels, it is an inspiring story and explores the budding relationship between two prodigies. Animated by MAPPA, Yuri!!! on ICE had become one of the most beloved BL anime of all time.
My Very Own Hero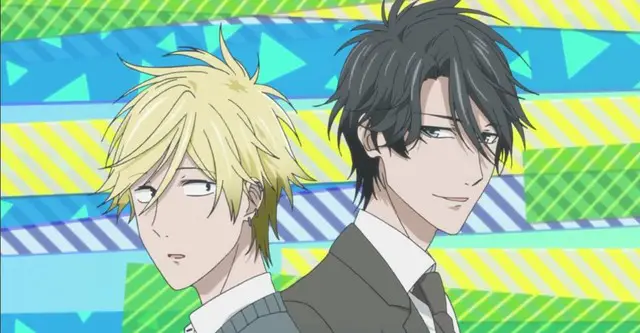 Also known as Hitorijime My Hero, is one of the best boys-love anime if we will simply look at how well-written its story is and how it developed. This hilarious and romantic anime follows the story of a rather helpless delinquent and a teacher who is rather known for having a powerful reputation on the streets (now that reminds me of Gokusen and GTO). Their world collides unexpectedly and they both find themselves gradually getting involved with one another.
The High School Life of a Fudanshi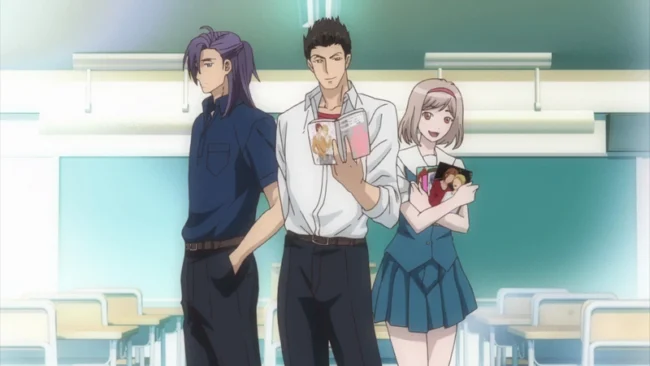 So, we have a high school boy who loves reading boys-love stories in this anime. However, what if he experienced the tropes in those stories first hand? This hilarious story that revolves around otaku culture will be an exciting one that many fudanshi (fans of boys-love stories) might want to dig in.
Further Recommendations
Aside from what we had mentioned above, we also have here some more anime like Sasaki and Miyano where the common tropes, elements, and antics had been an adorable ride and fans might also want to check such as the following:
Someone Else's BL Cartoon
Kiss Him, Not Me
Bloom Into You
Adachi and Shimamura
Gravitation
Skilled Teaser Takagi
Antidote (Jie Yao)
Kids on the Slope
Banana Fish
Is It Yes, No, or Somewhere in Between?
Hikari: Be My Light
Meanwhile, most of these BL or yaoi anime are based on manga, so if you wish to discover more stories like Sasaki and Miyano, you might want to get your hands on some of them. In particular, Bilibili Comics have one of the most diverse set of BL stories in terms of Chinese manhua if you wish to deviate from the standard norms of Japanese manga but still want to have the same feels.
Alright, so these are the anime that we can recommend to everyone who is craving a similar story to Sasaki and Miyano. If you haven't watched the series yet, you can still catch up to it on the TrueID anime shelf for free.
© Sasaki and Miyano | Sound Team Don Juan, Nippon Columbia, KADOKAWA
Last Updated on September 10, 2022 by Yu Alexius