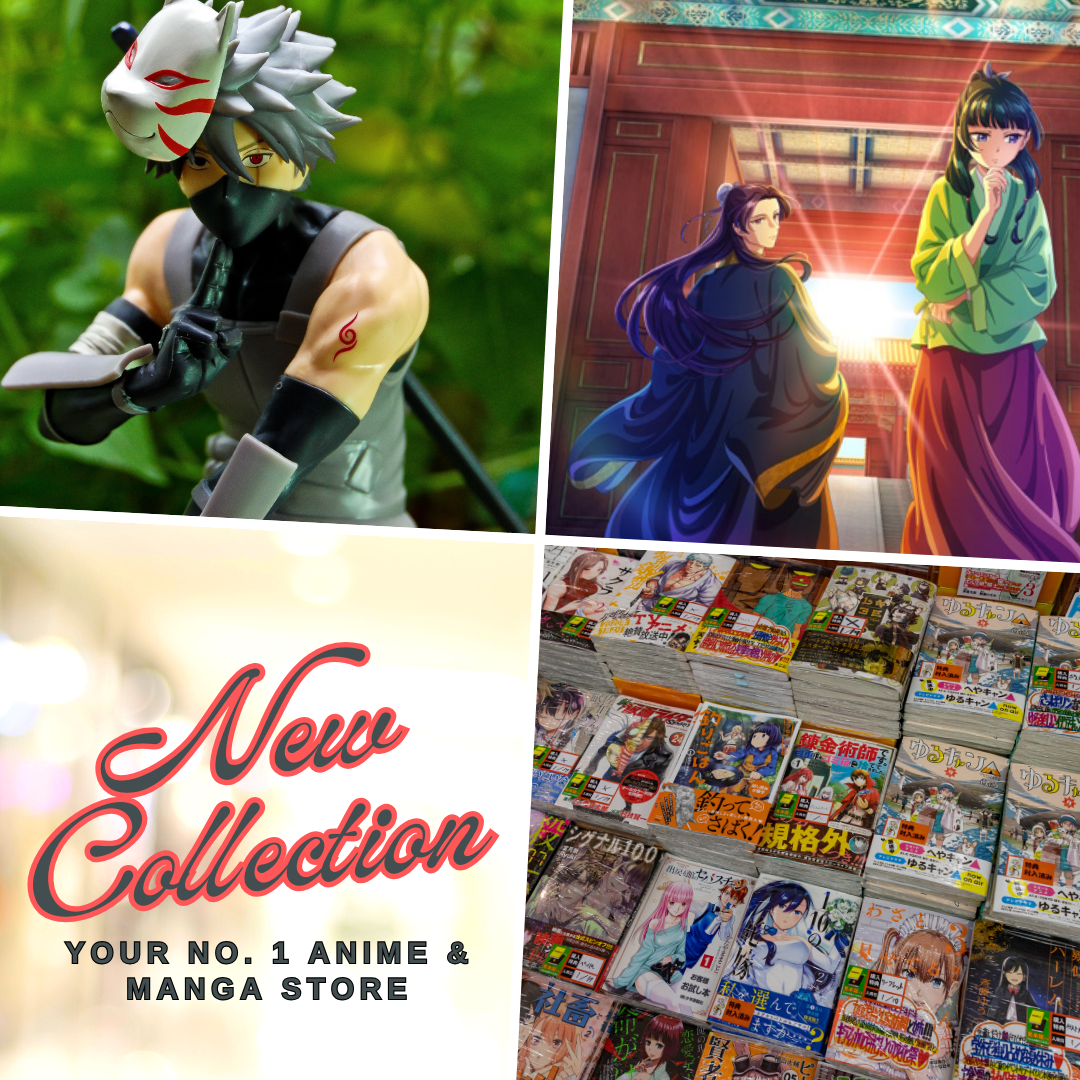 Sasaki and Miyano, one of my most anticipated BL anime of 2022 is coming to TrueID Philippines and this had been one of my earliest addition to my watchlist in the popular anime streaming provider in my country. The announcement was shared on Facebook by the TrueID Philippines official's page.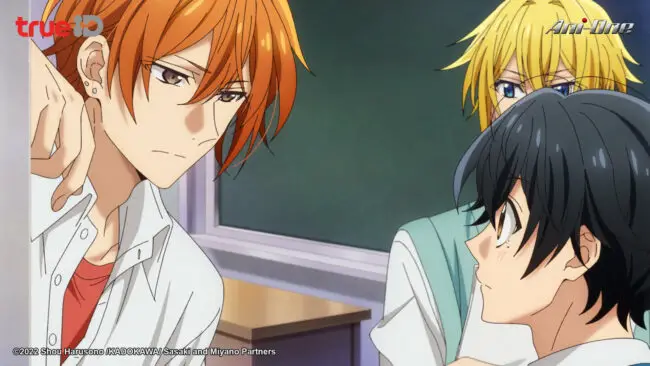 As a gay guy, I often get enticed by BL story and this new anime, Sasaki and Miyano sure do have a promising plot that I believed many fujoshi and fellow fans of our subculture out there will find interesting and amusing. Therefore, let's take a look at this new BL anime which will take over the BL anime community at the start of the year.
Sasaki and Miyano Anime Overview
The upcoming anime is adapted from the yaoi and slice of life manga series of the same title written by Shō Harusono. The story follows the usual antics in many boys-love series, about a timid boy and another delinquent guy. Now, that sounds rather a cliche but as long as the story can be executed and written well, I believed it can be a fun and satisfying ride.
Synopsis
Miyano spends his days peacefully reading Boys' Love comics and worrying about how girly his face is until a chance encounter leads to a scuffle with his senior Sasaki. Intrigued by his feisty junior Miyano, delinquent Sasaki uses every opportunity he can to get closer…

Source: TrueID Philippines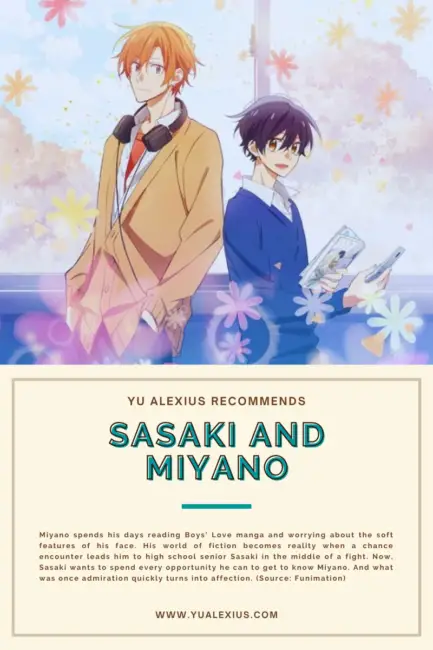 Animation Studio & Release Date
The anime adaptation is animated by Studio Deen which is known for its works on previous BL series such as Junjo Romantica 3, and Super Lovers. Sasaki and Miyano are scheduled for release on January 10, 2022. It is licensed by Funimation outside of Asia, while Medialink licensed it in Southeast Asia with TrueID Philippines as one of its official streaming partners.
Cast & Staff
Among the confirmed cast members for Sasaki and Miyano are as follows:
Yusuke Shirai as Shūmei Sasaki
Soma Saito as Yoshikazu Miyano
Yoshitsugu Matsuoka as Taiga Hirano
Yūki Ono as Jirō Ogasawara
Yuma Uchida as Masato Hanzawa
Ryōhei Arai as Tasuku Kuresawa
Mitsuhiro Ichiki as Gonsaburō Tashiro
The anime is directed by Shinji Ishihira at Studio Deen with a story written by Yoshiko Nakamura and music by Kana Shibue.
Trailer and PVs
Fall in love and get enticed by the BL vibes overflowing from its previously revealed trailers and promotional videos shown below:
Alright, so these are all the information that I thought every anime fan who wishes to watch Sasaki and Miyano should have a glimpse of. Now, if you're thinking about where to watch the anime, you guys can check it on the TrueID anime shelf as well as on Ani-One on YouTube for legal and official streams.
Last Updated on December 23, 2022 by Yu Alexius