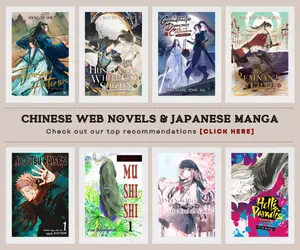 Xing Hai Qishi: Xinghuo Chongran or Knights on Debris Season 2 had finally received its release date and many donghua fans are more than happy to welcome the return of one of the best Chinese sci-fi anime that we had in recent years. This only means that we'll get another chance to witness the explorative adventure of humanity and their battle against unknown entities that we commonly called as aliens.
Knights on Debris Season 2 Donghua Announcement
Tencent has first unveiled that Knights on Debris Season 2 had been green-lit during their 2021 Annual Conference that took place on August 8, 2021. The donghua's sequel had been officially titled Xing Hai Qishi: Xinghuo Chongran or known in English as Knights on Debris: Spark Reignited. It also goes with the Chinese title, Xing Hai Qishi: Wanjie Pian.
The series is an original donghua which was first released on December 30, 2020, until February 3, 2021, where it runs for 7 episodes. This has been the first part of the first season, which later released its second part which is also composed of 7 more episodes and was released from May 19 until June 30, 2021.
Synopsis
In the future world, human exploration of the universe has entered a prosperous era. Machinist Chen Mo originally thought he would successfully reach the new world-the Wild Land in an interstellar spacecraft. Unexpectedly, when he woke up, the Wild Land has become scorched, and his teammates turned into terrifying puppet monsters.

Chen Mo didn't know that during several hundred years of sleeping in the dormancy chamber, humans had established an interstellar federation, and the Wild Land had become an abyss. Why am I still alive? ——With countless questions, Chen Mo repaired four robot assistants with different personalities and different functions. With their help, Chen Mo prepared to return to the earth. However, an alien woman appeared and completely disrupted his return plan…

Source: WeTV
Animation Studio & Release Date
Knights on Debris Season 2 release date is scheduled on January 1, 2022. A fiery start of the year for fans of sci-fi donghua, isn't it? D.ROCK-ART is returning as the animation studio of the series along with Tencent Penguin Pictures and Boundary Apocalypse as producers.
Concept Art & Visuals
Trailers & PVs
Check out the available teasers that we had so far for Knights on Debris Season 2 from its official outlets on Weibo and Tencent:
Where to Watch Knights on Debris Season 2?
Now, if you're wondering where you can watch the donghua upon its release on January 1, that is quite easy to answer. It will be released on Tencent Video as its official platform. Fans may also check its outlets on WeTV and Bianjiclub since both the first and second cour of Knights on Debris Season 1 had been posted there.
Knights on Debris Season 2 is only one of several returning big sequels this January as an early treat from Tencent's 2021 Chinese anime lineup. Among the other sequels are Stellar Transformations Season 4 slated for release on January 23, and Painting Rivers and Lakes Season 5 scheduled to premiere on January 20.
Last Updated on September 30, 2022 by Yu Alexius