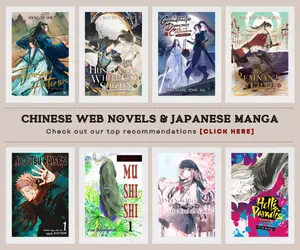 It's another round of our top 10 anime of the year and this time, we shall feature the best fantasy anime series that brought us to a new adventure and a world filled with unimaginable spectacles.
Our top 10 fantasy anime of 2021 are collected from various seasonal lineups that have been amazing and bring forth the realm of fantasy to a new level with astounding narrative and play around with our imagination through creative works of fiction.
Top 10 Fantasy Anime of 2021
Without further ado, let's get to know our top fantasy anime of 2021 as follows:
Mushoku Tensei: Jobless Reincarnation
The father of isekai anime gets the top spot for best fantasy anime of the year. Mushoku Tensei: Jobless Reincarnation is a passionate work of art brimming with so much potential. It is in a league of its own when it comes to storytelling and world-building, it brings the fantasy of every isekai fan to life. The anime is meticulously written and has given considerations even to minor details, making the experience of watching it a moment to behold.
Ranking of Kings
Here's another anime from the Fall 2021 lineup. Ranking of Kings is a sight to behold when it comes to animation quality, something we can always expect from Wit Studio. Above everything else, its story is just as gorgeous as its visual representation that holds both gentle and warm feelings as well as some dosage of darkness and terror. It is one of the best fantasy anime of 2021.
To Your Eternity
Fantasy and tragedy, these two had been mixed beautifully in this heartwarming yet heartbreaking drama anime. The anime had presented human evolution and life as a whole from a new perspective, a new fantasy that revolves around life and death, and what comes in between.
Related Review: To Your Eternity Review – Evolution through Pain and New Experience
Faraway Paladin
This is another isekai in our list and one that I think is quite underrated. Yet, the Faraway Paladin has proven that it has all that magic appeal that suits fans of the fantasy genre. It is rather slow but it gradually develops into a rather interesting fantasy story with its beautiful lore, and story of adventure to tell.
That Time I Got Reincarnated as a Slime Season 2
So, here's another isekai and one that many anime fans might be quite familiar with. The slime that captured our hearts has truly brought forth our fantasy to life with his overwhelming power and the satisfying journey this year.
Re: Zero Season 2 Part 2
It's dark and tragic, it's heartbreaking yet magical, Re: Zero continues to bring the awesome adventure and fantasy story of Natsuki Subaru in a New World where he has to do everything he can, do any measures he can, to save the lives of those people he cherishes the most, no matter how painful the experiences that he needs to go through.
The Saint's Magic Power is Omnipotent
Here's one of our feel-good anime of 2021. Above the slice of life, drama, and magic, it is also one of the best romance anime of 2021. The Saint's Magic Power is Omnipotent is that typical isekai anime that you'll simply enjoy and doesn't have to be heavy in anything. As long as one can enjoy its simplicity, it'll bring a fantastic journey through the end.
Related Review: The Saint's Magic Power is Omnipotent Series Review
Tsukimichi: Moonlit Fantasy
A little bit of action, a little of bit dark-themed vibes, and a whole lot of humor, this what makes Tsukimichi: Moonlit Fantasy an all-out ride of excitement and hilarious stints. As an isekai anime, this is the usual trope but beyond that, it offers a satisfying ride that sits in the boundary of many genres and explores a fantasy world narrated from a different point of view.
Spirit Chronicles
Hold your temper guys, I know that Spirit Chronicles had some of the most annoying and disgusting villains this year but it sure was a fantastic adventure and fantasy anime. Another isekai story that explores the common theme and generic anime plot but still does well on playing its cards and staying true to its genre.
So I'm a Spider, So What?
Hilarious and action-packed, So I'm a Spider, So What? is another isekai anime that aims to bring a complex story using fantasy antics. Its story is non-linear, thus making some viewers a bit confused, but once the dot has been connected, it is an enjoyable ride with plenty of things to offer ranging from action, drama, and a heavy dosage of humor and oxymoron.
Honorable Mentions
So, outside of our top 10 fantasy anime of 2021 are some more titles that are also worth mentioning in this list such as the following:
My Next Life as a Villainess: All Routes Leads to Doom! Season 2
Miss Kobayashi's Dragon Maid Season 2
King's Raid: Successors of the Will
Dragon Goes House-Hunting
I've Been Killing Slimes for 300 Years and Maxed Out My Level
The Idaten Deities Know Only Peace
Log Horizon: Destruction of the Round Table
How Not to Summon a Demon Lord Season 2
Last Updated on December 27, 2021 by Yu Alexius