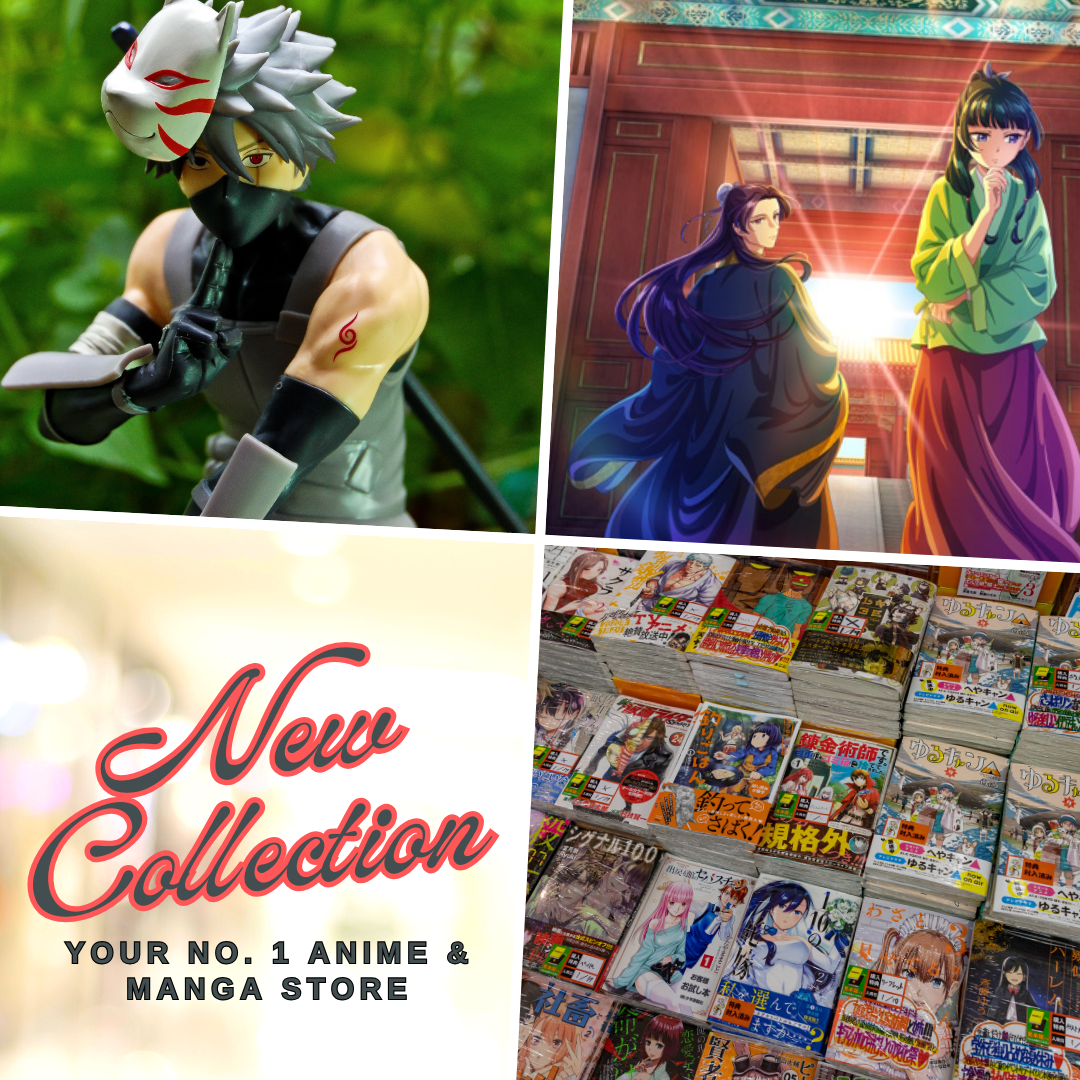 Save all the kisses and romantic vibes as we prepare for another year-end review and bring a new set of the best anime of 2021 by genre. The next list will cover all the anime series from this year that made us all fall in love and blush over a lot of hilarious antics and feel all the heavy drama of being in an intimate relationship.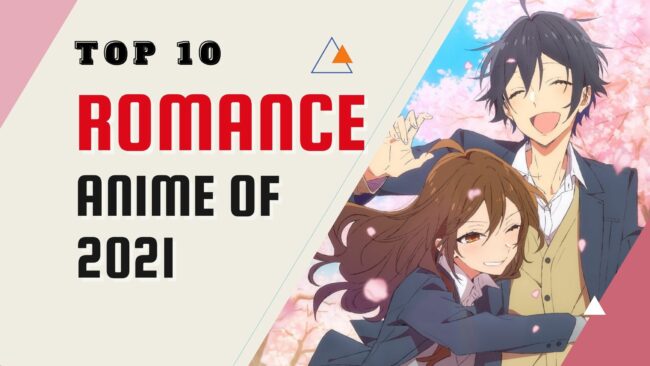 As part of our year-end anime review, we are publishing a post about our top 10 anime of 2021 by genre and the next one is our list involving romances. Yes, we will be sharing our best romance anime of the year and these are the series that never fail in delivering all the feels that we needed from a romantic story, whether it's a tear-jerking drama, exciting and heartwrenching confessions, an unfortunate rejection, or just a simple story of two hearts who are enjoying the presence of one another.
Top 10 Romance Anime of 2021 (Year-end Review)
Hence, without further ado, we are proud to present our top 10 romance anime of 2021 as follows:
Horimiya
The hilarious, fun, and adorable story with a little bit of relevant backbone comes first on our list. The Horimiya fever just never gets old, it's quite unique than the other romance anime we had this 2021 – the pacing might be fast but it all comes down to showing the genuine emotion that penetrates the hearts of the viewers. It all comes down to presenting relatable stories, in one way or another, any viewers can see themselves in the shoes of any characters from the series.
I love how it also bring forth relevant issues such as bullying and a sense of exclusivity into the surface of the story. I do hope that it was able to speak directly to its target audience and inspired people through teenage romance and the gift of friendship.
Related Review: Horimiya review: Best romance anime ever or overrated high school drama?
The Quintessential Quintuplets 2
Who would ever expect that a harem anime that seems like a hell of a ride of confusing thoughts will be so effing good? The Quintessential Quintuples Season 2 aired as part of the Winter lineup and it served its purpose of bringing the beautiful and romantic mixtures of love and humor. There are plenty of revelations, yet there are still mysteries lingering in the corner.
It's amazing to see the development of all the girls and how they persevere all throughout. We were also able to see a different side of Futaro Uesugi, his growing affections towards the girls, and a glimpse at his history. Now, this only spices up everything and leaves enough hype for its upcoming sequel.
Fruits Basket: The Final Season
Let's leave all the heavy drama behind and focus on all the hearty romances and mixed signals of cute moments that Fruits Basket's final season has served this year. The series is substantially heavy in aspects, and all the elements that it brought into its narrative are simply addicting, it enticed the viewers to be invested thoroughly in its story.
And the romance element comes so strong. The Tohru and Kyo moments had caught us off guard many times, while we are also happy how Yuki developed as a character as well as his bonds towards other people as he finally opened up his heart. I think that is a major glow-up to his character. Then, who will forget the fiery Haru and Rin moments this year, they're definitely among the hottest and most passionate anime couple we had this year.
Higehiro: After Being Rejected, I Shaved and Took in a High School Runaway
Now, here's quite a controversial anime of 2021 but there's no doubt that it brings all the feels and drama in the house. So, even the controversial theme of a runaway high school girl living together with a young adult guy can still be wholesome and worth watching if it's written spectacularly and focuses more beyond what it looks like on the surface.
Higehiro is a journey, and rather, a life-changing one. For one thing, I think it teaches people to be kind, to be gentle, to be decent, and highlights that quality that this generation needs to give importance to.
Taishou Maiden Fairytale
It's sweet, it's wholesome, this anime is the closest that you can ever have to a satisfying and fantastic romance story. It feels like watching a drama right off your TV screen, it has all the antics that you often get from a romance story but it was splendidly showcased in the anime with well-written dialogue that seems so casual and simple yet still packed some real punch and deep. The anime is positive and feels good, it's amusingly hit all our senses, as it feels like it is entirely dedicated to bringing happiness to us, satisfying our craving as it shows a believable story of falling in love and what goes in between.
Koikimo: It's Disgusting to Call This Love
This is like the lighter version of Higehiro and this had been a fun ride for me. The humor here is on-point, it's hilarious and entertaining with just enough amount of kick. It's relatable and still seems like a normal high school story despite being another anime with age-gap cliches. It thrives in all of its simplicity although some of its comedic relief can sometimes be over the top. In the end, nonchalantly explore teenage romance in a different light, as it was posed in between the innocent youthful heart and the bit complex life of adulthood.
The Saint's Magic Power is Omnipotent
It's just as simple as it sounds, this anime is about a girl, a priestess, a saint with magic power incomparable to anyone. It can be as easy and predictable as many romance anime with the basic formula out there. But it shines, it stood out due to its charm, the charisma to capture the hearts of the viewers because it feels like a utopia. The Saint's Magic Power is Omnipotent is an isekai anime, and it features two of the most desirable anime couple we had this year, Sei and Albert.
Komi Can't Communicate
We don't see any hardcore romance yet, but this anime is just as effective as many of the popular romance series out there. It looks innocent, naive, and pure; these are qualities that made Komi Can't Communicate an anime in its own league this year. It is a hilarious coming-of-age story and I think it thrives in all connecting bonds beyond one's weakness, the passion and dedication exerted to achieve it, and the supportive yet rather misunderstanding ecosystem that surrounds our main characters. Now, this feels like a bit of a Horimiya actually, isn't it?
Banished from the Hero's Party
I wouldn't go as far as saying that this is a major romance anime, but it is partly, all thanks to one of the best anime couples this year, Rit and Red that never fail to give us all the satisfying romantic flair that we need. This fantasy and slice of life anime can be as good as a romance story if we will simply focus on Rit and Red, they're definitely in love with each other and shows genuine care towards one another. They are the couple that we can always cheer for at the end of the day, and their bonds had been the real cream in the story of this anime.
The Duke of Death and His Maid
Can this anime go any sweeter and cheesy as it looks? The Duke of Death and His Maid first reminded me of the Black Butler, but there's more to this anime than all of those familiar cliches. It is the romcom that we never think can save us. It's a big surprise, on my end, their genuine care of the main characters to each other is just a testament of how special the bonds that they shared and how it was highlighted throughout the casual and simple narrative of the anime.
Honorable Mentions
Here are some more romance anime of 2021 that I believed fans should also take time to check as they also offer some more interesting stories that will make you fall in love and have some absurd funny moments.
My Senpai Is Annoying
How a Realist Hero Rebuilt the Kingdom
My Next Life as a Villainess Season 2
Remake Our Life
Don't Toy With Me, Miss Nagatoro
Osamake: Romcom Where The Childhood Friend Won't Lose
Spirit Chronicles
Last Updated on December 11, 2021 by Yu Alexius