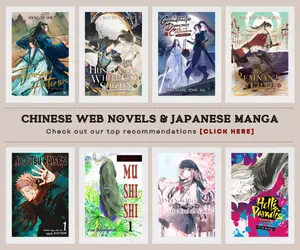 A whole year in anime is not complete without drama, as one of the most prominent genres. Now, let's take a look at 2021 in its entirety and all the drama anime that we had this year and find out which one excels, which one delivers its purpose, and which one made us all crazy and cried a river throughout its stint.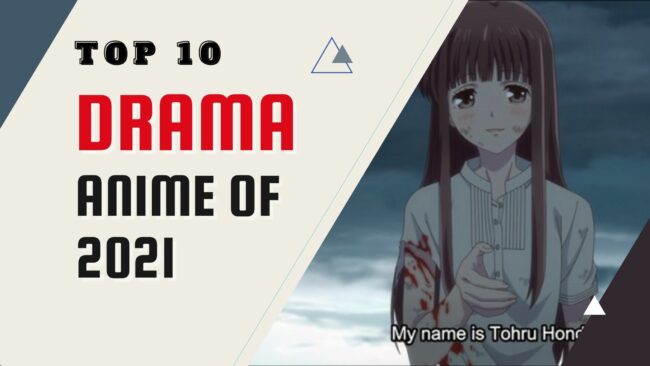 In this category, my best anime of 2020 – Fruits Basket also shows its dominance along with some new adapted and original works that surprisingly cut all the onions that it could and hit all our emotional senses. More importantly, behind the drama are the relevant stories and life lessons we can get from it, and influence the viewers to reflect and had some realization about their life.
Top 10 Drama Anime of 2021 (Year-end Review)
Therefore, let's take a look at our top 10 drama anime of 2021 and navigate what makes them special among the rest.
Fruits Basket: The Final Season
Leading the pack is my best anime of 2020, Fruits Basket. With all the drama coming from a different perspective of this anime, every episode can be extreme in many ways, from all the happy, positive, and inspirational vibes; from all the family drama and complex teenage romance, and the internal struggles within oneself. These are all genuine emotions that many viewers can feel and relate to the characters no matter what their tales are.
Fruits Basket for sure has delivered a heartwarming and intense finale. The anime is staying true to its name, it is a basket of fruits, of different flavors, of different stories, of different nature, yet each one of them plays a significant role. They occupied a space that completes a basket, a wonderful basket, a wonderful story that raises awareness towards relevant social issues, and still able to be light-hearted at times.
If you're looking for stories that can make you smile, inspired, motivated, sad, reflective, and many more; Fruits Basket is the anime to go as it is a complex mixture of varying stories and emotions with impact left lingering at the corner of our mind for so long.
86 – Eighty-Six
What could have been anime with lousy title doing in this list? Eighty-Six never comes short when it comes to drama, it will remind you of the legendary Code Geass but above all else, it is also a story in its own league with its own lore and tragic tales to tell.
This is another anime that brings a common theme to the surface but still weighed so much – in every war, there's always a victim, and most of the time, they are the children. In all the foolishness of the adult world and all the dirty politics, it is always the innocent the paid the price for the sins of the evil perpetrator and Eighty-Six has splendidly highlighted this corrupted nature of humanity that can be reflected in real-world historical records and still exist until today.
Tokyo Revengers
Who would ever expect a shounen anime about gangsters can be as heartbreaking and dramatic as this? Tokyo Revengers capitalize on many elements, aside from having handsome hot anime characters, the series thrives in all the feels and the tragic fate that they tread.
Somehow it shows that life can be easily changed through tragic events, it can change the course of our destiny either for good or for worse. In the end, Tokyo Revengers is a story about priceless friendship and the drama and sacrifices that come with it. Thus, making the series one of the best drama anime of 2021.
The Aquatope on White Sand
This is probably one the most realistic and relatable drama anime of 2021 in many ways. It is a story about passion and dreams and had been quite entertaining and educational when it comes to marine life in the Aquarium. However, the big picture comes with the special bonds, a connection that the characters had shared with each other.
The competitive working culture and environment were also highlighted, I do feel like many viewers can fit in the shoes of any of the characters, making it a relatable experience for many of us. There are plenty of life lessons to ponder upon from The Aquatope on White Sand, making it one of the most inspiring anime of 2021 as its plot seriously resonates with the common people.
Related Post: The Inspiring Anime Series from the 2021 Lineup
Blue Period
Here's another inspiring anime of the year and one that revolves around chasing one's dream and passion. I seriously hold this anime so dear. Blue Period offers an authentic story of the dreamers, the ordinary, and the hardworking. There's a lot of questions involving ifs and whys in this anime, but more importantly, it focuses on the bigger purpose, then what's of life – what's the purpose, what's the reason, what to do, what's the meaning, and what it has to achieve? In the path of chasing these dreams are countless sacrifices and questions, a lot of hurdles to conquer, and many more what-ifs – making it a mundane and relatable drama for the viewers.
Wonder Egg Priority
I love how this anime had raised awareness towards societal issues like bullying and suicide with such a splendid animation and colorful treat, showing a beautiful contrast of the story and the mood. Technically wise, Wonder Egg Priority is literally perfect and gorgeous. Its story has some flaws though, but we can't deny the fact how it shows a twisted world, a reflection of humanity's evil desires and greed. Nonetheless, it was able to bring viewers close to tearing with its deep drama and strong message. The big downside though is the abrupt and quite unusual finale that I felt destroyed all the big gains it established during the early stint of the series.
Relevant Review: Wonder Egg Priority: Scrambled Ambition
Re: Zero Season 2 Part 2
How many times did you have that goosebumps and all your blood running in your veins go wild and boils? Re: Zero and all the sacrifices and tragedy that Natsuki Subaru had been intensely highlighted this year, it's definitely one of the best drama anime of 2021 if we will simply count how it made us all cry for all the sad moments, as we sympathize with the characters. Yet, plenty of surprising revelations and flashbacks had made the story clearer and even more interesting. In the end, the entire run of Re: Zero Season 2 was fantastic and had a proper built up and momentum from start until the end.
To Your Eternity
Tragic and sad, To Your Eternity has qualified as a top drama anime of 2021 since the first day it aired. Every episode is like a sad movie, we were introduced to many characters and their story, and it has all accumulated until we reached the finale as the immortal protagonist keeps on evolving as he finds his purpose and reasons for existing. This anime is a story of evolution, learning, and existing; and in all of that, it also dares to appeal to our humanity and emotions which makes it deeper than what it looks like on the surface.
Related Post: To Your Eternity Anime Review: Evolution through Pain and New Experience
Attack on Titan: The Final Season
The drama is a little bit overlooked here since most of the fans can only remember all the action-packed scenes, and I am one of those fans who always do that. Nevertheless, all the drama had been accumulated to highlight the other elements of the anime and it has been shown in the actions of the characters and the politics that revolves around the entire story. Every character has their own reasons, they have something to fight for and these only show the human side of each of them in a world so cruel and full of deception.
Mushoku Tensei: Jobless Reincarnation
I am quite hesitant about this, I have quite a complex view towards this isekai anime. The quality is definitely top-tier and the story itself is beautiful with its interesting lore. Maybe, my disappointment often springs from its main character Rudeus, he is just far from my MC material but let's give due credit to the anime. The dramatic side of this series can be as powerful and impactful as its humor and punchlines. In the end, the series is undeniably one of the must-watch drama anime of 2021 that offers a lot of things to its avid viewers.
Honorable Mentions
So, we have also listed some more titles that need attention as they bring all the different colors of drama that we need this year.
Those Snow White Notes
Higehiro: After Being Rejected, I Shaved and Took in a High School Runaway
Opera Girl
I'm Standing Over a Million Lives Season 2
Remake our Life
Nomad: Megalo Box 2
Mars Red
Koikimo: It's Disgusting to Call it Love
Shadow House
Alright, so let me ask you guys? Which drama anime of 2021 is your favorite? Are there any specific series that you think should list in the top 10? Let us know your thoughts in the comment section.
Last Updated on September 30, 2022 by Yu Alexius