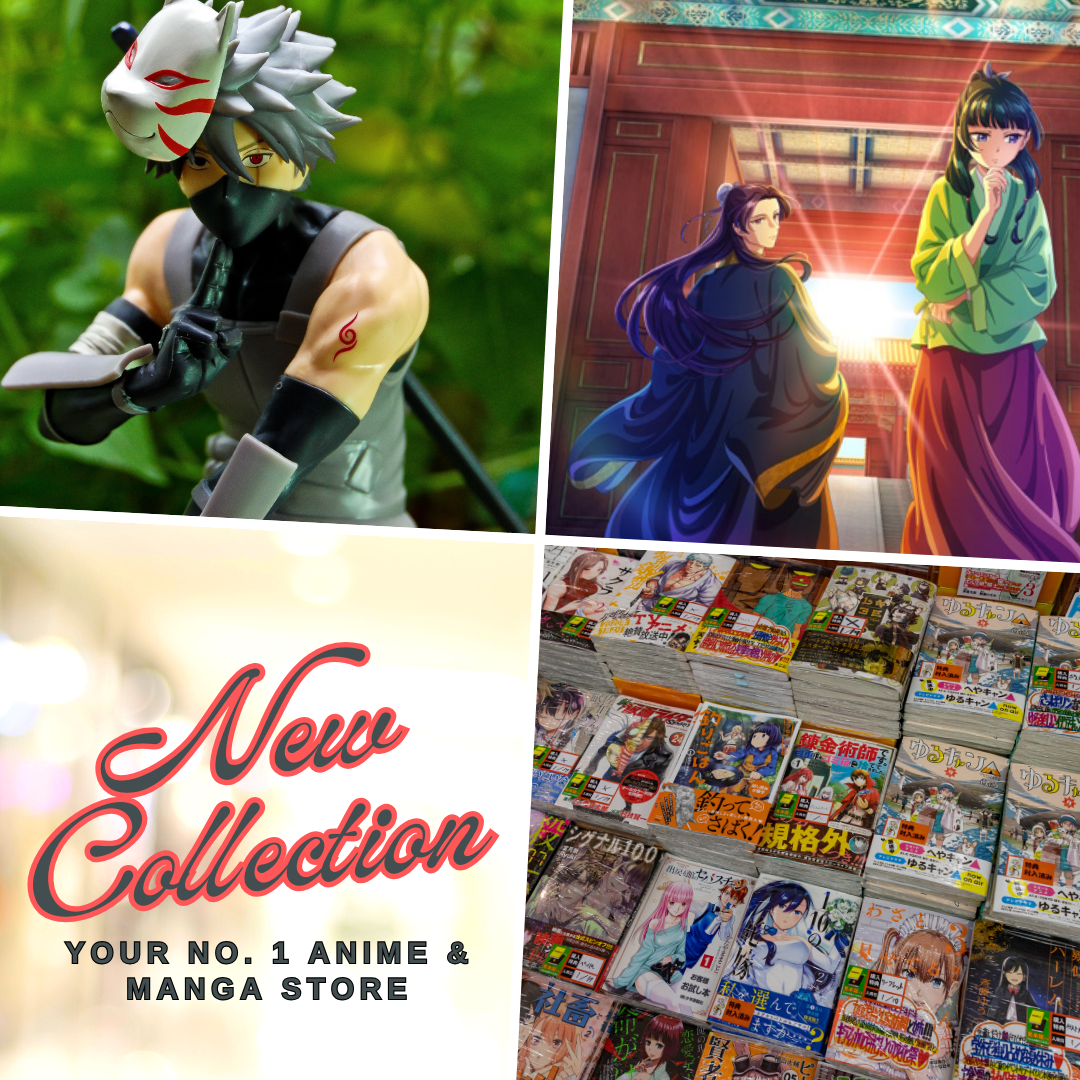 Nothing screams a relaxed weekend more than lazing in your bed with take-out and your favorite anime show. Or maybe a couple of rounds of your most enjoyed video game! Unwinding after a long and hard week at work is on the charts for those who enjoy me-time as much as we do!
But what if we told you that you could join an entertaining anime character on their video game extravaganzas? Does that sound like something that will have you hooked for the rest of the weekend?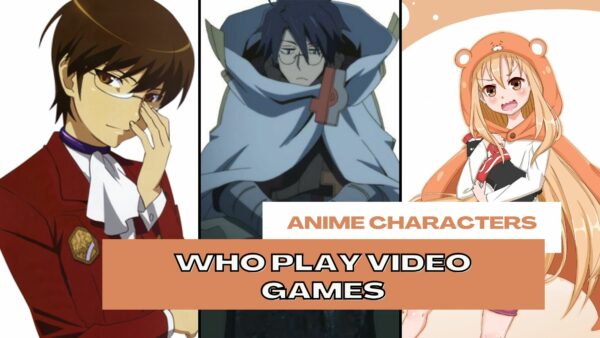 Anime is known all over the world for its skillful direction, gripping storylines, and characters that draw you into their world, which has the industry estimated at a whopping USD 25.46 billion in the year 2021.
From romance anime to mystery anime, there are a large number of anime genres that leave viewers spoilt for choice. Video game anime is a subgenre of the Japanese animation industry, given that video games are often conceptualized in Japan. Both anime and video games, however, share common art styles.
Video games and anime may seem like an unlikely combination as a storyline. However, the two seemingly unrelated themes are tied together beautifully with complex characters. These characters are designed to make sure you are amused and entertained equally!
Discover below our list of the 8 most entertaining anime characters who play video games!
8 Anime Characters who Play Video Games
Yu Yu Hakusho – Amanuma Tsukihito
Amanuma Tsukihito, codenamed "Gamemaster" is a child that possesses a unique power. This power allows him to convert video games into real life! A character who enjoys and excels at video games, Amanuma is also an outcast with very few friends.
His prowess at playing games, however, results in him getting bored too often. Amanuma gained his abilities from the opening of a demon plane hole by the character Sensui. Being able to convert any video game to real life may seem interesting, but there's a catch! The rules of the video game apply to real-life games as well. If the Gamemaster is beaten in his real-life game, he dies.
So what happens when the Gamemaster is challenged in real life? If this is an answer you would like to know, add this anime to your watchlist!
One-Punch Man – King
One-Punch Man is a popular anime series with the character King, who is believed to be among the strongest heroes in the universe. Classified as a Rank 6 hero, King is a fraud who just happens to be in the right place at the right time. This deems him a hero by many in the One-Punch Man universe.
King's one skill is that he is excellent at video games and is recognized as the best player in the Blizzard Group. With his talents in virtual reality, his skills are put to the test in fights against Suiryu's martial arts skills and Saitama's strength!
And if martial arts is more your speed, check out some great martial arts animes to add to your watchlist!
Btooom! – Sakamoto Ryouta
Sakamoto Ryouta is a character who chances upon a video game called Btooom. Curious, he begins playing the game and his curiosity soon turns into an obsession. The obsession begins to interfere with his regular life, much to the frustration of his mother.
To help him overcome his obsession, his mother signs Ryouta up for a rehabilitation program. The storyline, however, takes a turn when the rehabilitation program turns out to be Btooom in real life! Ryouta now has to play the killing game in real life to save himself at all costs!
Sailor Moon – Ami Mizuno
The Sailor Moon franchise is another that has ardent viewers of all ages from across the globe! Video games are an integral part of the Sailor Moon universe. The Sailor Scouts keep their base under the Game Center Crown a secret.
The games played are part of their training and are used as transformation devices. Sailor Mercury, also known as Ami Mizuno, is the Sailor Scout with the most talent for playing video games. She ends up scoring the highest in games she plays for the first time, winning a competition for video games in Sailor Stars. Her penchant likely comes from her being the most tech-savvy of the Scouts.
Choose a cute and aesthetic pink set-up for your gamer girl room inspired by Sailor Moon!
The World God Only Knows – Katsuragi Keima
A list of the most entertaining anime characters that play video games would be incomplete without the almighty God of Conquest Katsuraji Keima! A character that seeks to court heroines in video games, Keima stops at nothing to gain some virtual love!
Regardless of the genre or console, Keima plays games with one intention – to get virtually cozy with the stunning heroines in the world. Recognized in the online community for his competency in completing dating games, Keima also enters "God of Conquest mode." This is a technique that allows him to use 6 different consoles and play 6 different games simultaneously!
Himouto! Umaru-Chan – Umaru Doma
Umaru Doma is the character who will capture your heart in the first episode of Himouto! Umaru-Chan! On the surface, the protagonist may seem like a perfect straight-A student, who is a recognized athlete. Not many, however, get a glimpse of who Umaru is under the surface – a pro-gamer!
Ranked among the top gamers in the entire Japan, Umaru is a force to be reckoned with! She enjoys spending time in the local arcades of the country, to the point where they begin fearing her ability to win any amount of prizes she chooses! The potential bankruptcy has the arcade-owners cowering when Umaru sets foot within!
Log Horizon – Shirogane Kei
Shirogane Kei is the master strategist of the Debauchery Tea Party. On the outside, he may seem like a nerdy student. However, when virtual swords are drawn and the party is under attack, Shirogane turns into a pro-gamer who aims for victory. Given that he spent a large number of his middle school days playing Elder Tale, the simulation he is trapped in ensures his expertise is put to good use.
Shirogane possesses a unique skill – the contract art ceremony. This is a skill that is used to write a contract that can change the rules of the world as he knows it. This allows him to transform into a recognized player in the virtual world!
Overlord – Satoru
A popular game is close to being permanently shut down in the universe of Overlord. A player, Satoru, decides that he will remain logged in till the very end. This is despite his players logging out early, leaving him all alone.
He is soon thrust into the game world in his alter-ego Ainz. As a part of the game, the characters are required to challenge Satoru but fail at it, even though Satoru considerably downplays his power!
Our list of 8 anime characters of pro video gamers that will rope you into their world of battle and intrigue! Grab a bucket of popcorn and settle in for a great weekend binge-watch session!
Last Updated on November 8, 2022 by Yu Alexius