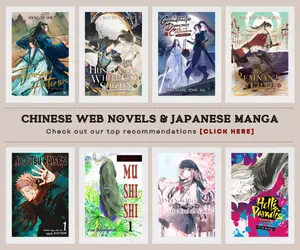 The popular boys-love webtoon Semantic Error had been adapted to a short animated series this year and fans had been excited about it. However, we only got few episodes out of it and with limited releases, it left the fans and viewers alike craving for more. The Semantic Error anime only run for 6 episodes with 4 minutes length each at Laftel and it was released on March 12, 2021.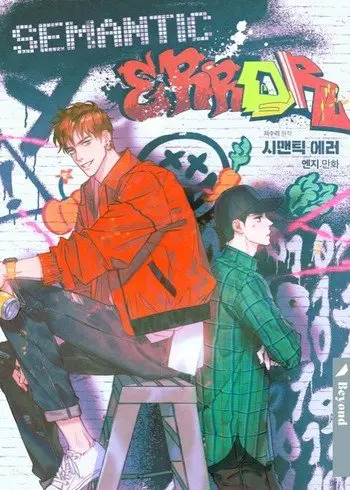 There's a certain kind of void that the anime had left due to its limited episodes and release, however, this only means that anime-only viewers should check out the Semantic Error webtoon to further satiate their craving.
Semantic Error is a romance and comedy webtoon written by Jeosuri and illustrated by Angy. It was released in 2018 and published by Ridibooks and had been one of the most top-rated Korean webtoons until today.
Semantic Error Synopsis
Computer science major Chu Sangwoo is the epitome of an inflexible and strict rule-abiding person. While working on a liberal arts group project with freeloaders who don't put in any effort, Sangwoo reasonably decides to remove their names from the final presentation. But he didn't imagine how involved he would become with the person whose study-abroad plans were messed up because of that project.

The involved person: the campus star who everyone knows, Department of Design's Jang Jaeyoung. He has everything from skills, looks, family background, and good relationships except for 1 big problem: Chu Sangwoo. What happens when an engineer and an artist whose personalities are like oil and water have to work together? Jang Jaeyoung is like a semantic error in the perfect world of Chu Sangwoo. Will Sangwoo be able to debug this? [Source: Semantic Error, Official Synopsis]
In line with this, if you're still wanted to look for a similar story or vibes to Semantic Error, then, we are excited to share our list of Korean BL webtoons like Semantic Error that fans could read anytime they want.
Love Shuttle
First on our list is Love Shuttle, a boys-love manhwa by Aeju Li and follows the story of Doyun, a late bloomer who explores the adult life sensually and s*xually with someone expectedly, his work rival Taehan. Just like how Jang Jaeyoung and Chu Sangwoo started at first, we'll get a lot of exciting rough moments between them in this romantic BL manhwa.
King's Maker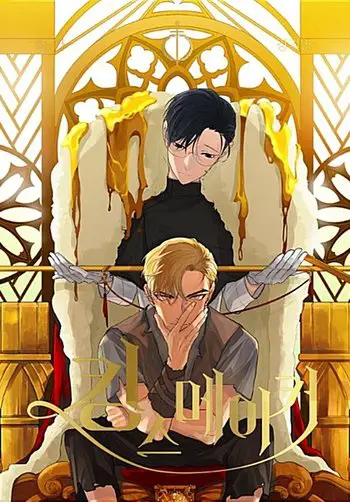 Written by Haga and illustrated by Ji-young Kang, King's Maker probably have one of the most familiar plots, we can find it in many anime, movies, novels, and many more; yet King's Maker made the experience a little more refreshing. King's Maker will remind you of King Arthur and Merlin's story but with a modern cliche with so much intimacy and intrigues. In a general sense, it's a story of an introverted and a bit naive boy who meets someone that makes his world bigger and wider.
BJ Alex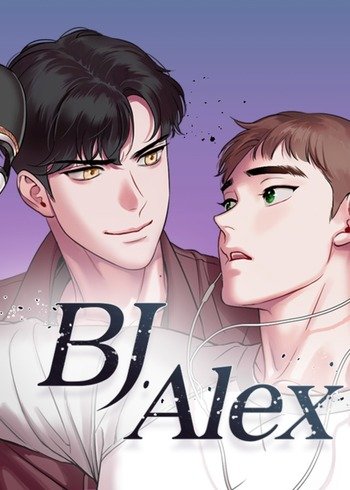 While Semantic Error still had the innocent and exciting student romance, this bl webtoon BJ Alex by Mingwa is one filled with intimate moments and a bolder narrative. The webtoon follows the story of a fan, his idol, and the wildest fantasy he ever had with him.
Starlight Scandal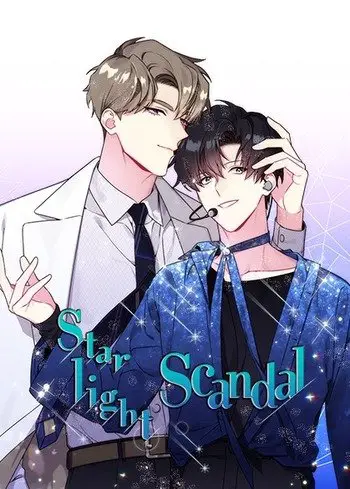 What started first as an act and prevention seems to get real. Starlight Scandal is an intriguing BL webtoon that follows a cold and commanding popular actor, and the naive dancer of a new idol group. To boost each other's career, they'll have to pretend but it seems that something beyond the surface is happening too, and an even bigger threat is approaching them. The webtoon was written and illustrated by KR, and published by Mr.Blue in 2019.
Dragon's First Crush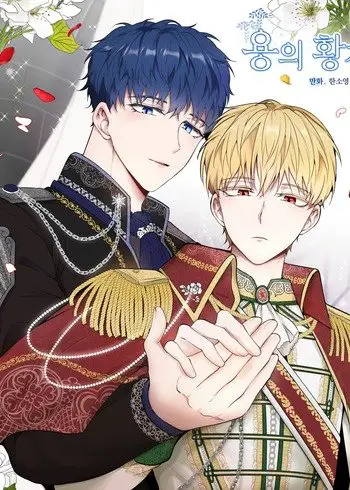 Yongui Hwangjanim | A premise that resembles a lot of any romance story we had out there but this time, it's BL. Dragon's First Crush is set in a fantasy world with magic, royals, and dragons exist. The story is sweet with well-written characters that will make you fall in love with them even deeper. Dragon's First Crush was written by Dunarae and illustrated by So-young Han; it was published by Mr.Blue in 2020.
One Take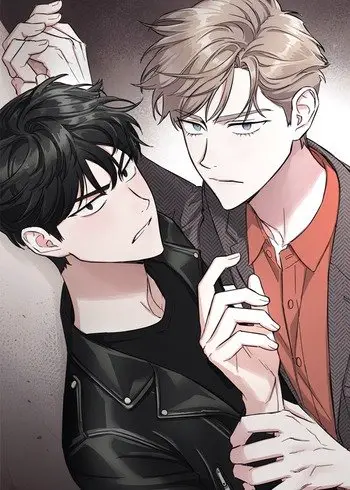 Just like Starlight Scandal, One Take is a story that revolves around show business. We had a newbie actor and a domineering well-established one. It might be pure luck or destiny itself, but our newbie actor, Jang Seungmin gets to work with the biggest names in the industry and this is where he met the charismatic, handsome, and a bit of a jerk, Ha Hyunjie. Just like what happened in Semantic Error, this bl webtoon will give us an exciting story of the world's colliding and some interesting plot twists and suspense along the way.
One Take is written by Kim Cookie, with an original story credited to Applepie and illustrated by Chalbap. The webtoon was published in 2020 by Lezhin Comics, Mr.Blue, Bomtoon, and Ridibooks.
The Keystone Romantic Combination
A story of a twisted romantic blend, a bit of envy and insecurities, sports drama, and many more; these were only a few of the treats that The Keystone Romantic Combination has to offer to fans of BL webtoons. Well, this actually gives me a Haikyuu!! vibe in a nutshell but more of a Yuri!! On Ice. It's written by Teava and Yuni Lim with Teal as the illustrator, eComiX published the webtoon from 2019 until 2020.
A Shoulder to Cry On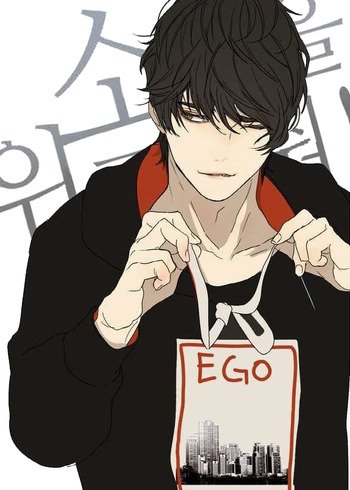 Songyeoneul Wirohaejwo | If you're simply looking for a bl webtoon like Semantic Error, look no further as A Shoulder to Cry On aims to deliver the same feel with a twist. This boys-love webtoon will drive the readers to the edge with the fragile bonds that the two MC shares where a thin line separates the intense emotions of hate and love. It was written and illustrated by Dongmul, and published by Lezhin Comics from 2018 to 2019.
Jazz for Two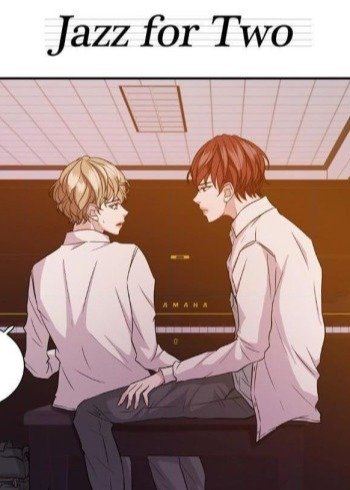 Jazz Cheoreom | Here's a more complex story than what it looks like on the surface but it kind of reminds me of the shounen-ai anime Given at some point. Jazz for Two follows the story of one who couldn't move forward after losing someone from the past, one was trying to live his normal life as a transfer student; but as things stand, their world collides. This romantic bl webtoon is written and illustrated by Clarju and was published by Lezhin Comics from 2017 until 2019.
Someone Else's BL Comic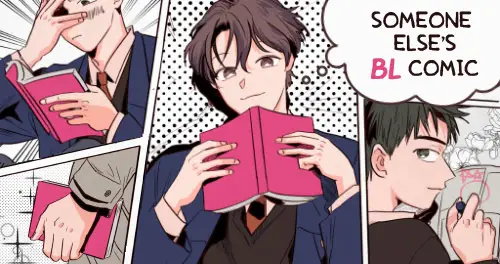 Alright, this is the manhwa where Someone Else's BL Cartoon was based, it's a Korean short anime like Semantic Error and had been one of our recommended titles to check out too after watching Semantic Error anime.
The webtoon reminds me of my favorite LGBT-themed anime, Wandering Son; it follows the regular high school boy Seunghee who likes cross-dressing and reading BL comics. But one day, a date went wrong happened and unfortunately, a classmate spied on him that day. Now, how can he keep a peaceful high school life when someone had already learned that he's gay?
The story's quite old school and generic, but I must say that this is a relatable story and so many gay people out there might be able to connect with Seunghee. However, there's more to this webtoon than that, it's an emotional rollercoaster that many shoujo fans and even fujoshi will surely enjoy.
Further Recommendations
So, we have here some more titles of bl webtoons and manhua like Semantic Error that fans might want to check out too as follows:
Mr. A and Mr. B
Hold On, Crown Prince!
My Director
Caught in the Act
One of a Kind Romance
We Are Not Friends / Fei You Ren Guan Xi (Chinese manhua)
Untouchable (Wen Yangdao)
Asterism
If you wish to read Korean webtoons, you can try checking out official outlets at TappyToons, Lezhin Comics, and Tapas.
So, have you guys read any of these bl webtoons like Semantic Error? What can you say about them? Please share your thoughts with us in the comment section below and don't forget to subscribe to our newsletters to get the latest updates and recommendations from us.
Last Updated on February 8, 2023 by Yu Alexius