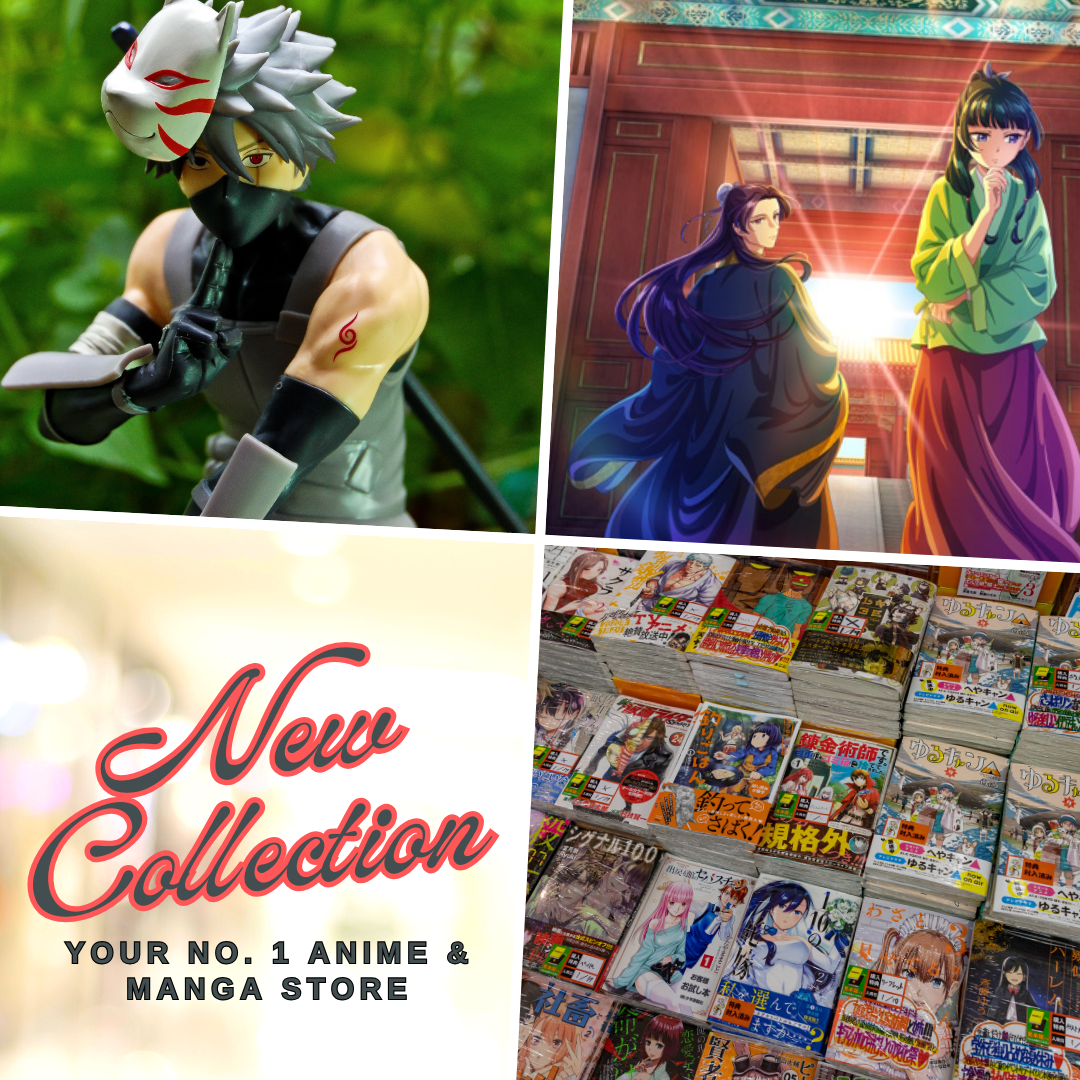 How a soul can be so pure and warm despite having so much tragedy befell him? Demon Slayer – Mugen Train movie had once again proven how pure Tanjirou Kamado's soul is amidst too many heartaches and excruciating pain that he'd been through.
There are only a few highlights that we had from the 2020's box office anime film Demon Slayer – Mugen Train movie from studio ufotable which continues where the story had left us from the season 1 finale of the most popular anime from 2019, Kimetsu no Yaiba (Demon Slayer). The film was directed by Haruo Sotozaki and animated by studio ufotable. Yuki Kajiura returns to provide the music for the anime along with Go Shiina. It was first released in Japan on October 16, 2020, with a running time of 117 minutes. Upon writing this review, the film's entire box office is at $477 million.
Demon Slayer – Mugen Train Movie
Synopsis
After a string of mysterious disappearances begins to plague a train, the Demon Slayer Corps' multiple attempts to remedy the problem prove fruitless. To prevent further casualties, the flame pillar, Kyoujurou Rengoku, takes it upon himself to eliminate the threat. Accompanying him are some of the Corp's most promising new blood: Tanjirou Kamado, Zenitsu Agatsume, and Inosuke Hashibira, who all hope to witness the fiery feats of this model demon slayer firsthand. Unbeknownst to them, the demonic forces responsible for the disappearances have already put their sinister plan in motion. Under this demonic presence, the group must muster every ounce of their willpower and draw their swords to save all two hundred passengers on board. The film will delve into the deepest corners of Tanjirou's mind, putting his resolve and commitment to duty to the test. [Source: MAL]
Trailer
The Highlights
Alright, so I would like to share my thoughts on the film and highlight some of the most significant development that we had from it as follows:
Settling and Leaving the Past Behind
I believed there are only 3 key highlights from the Demon Slayer film yet the entire experience felt so long but amazing as we get to see some of the most emotional encounters that we had from the series so far.
The first highlight of the film for me is when Tanjirou, Rengoku, Inosuke, and Zenitsu were put under sleep and were captured inside their dreams by showing them what their hearts desire.
Tanjirou was trapped inside the dream where it shows him his supposed to be daily life with his family if Muzan hadn't killed his mother and siblings. However, he had learned that it's just a dream and there's no way that it will come true. He had realized that in the end, the dream will be over and the bitter reality is something that he should accept no matter how painful it may be. He had come to terms with his past and let go of all those lingering emotions and enabled him to wake up and save the others, all thanks to Nezuko interfering with his dreams through her Blood Demon Art.
Tanjirou and Inosuke vs Enmu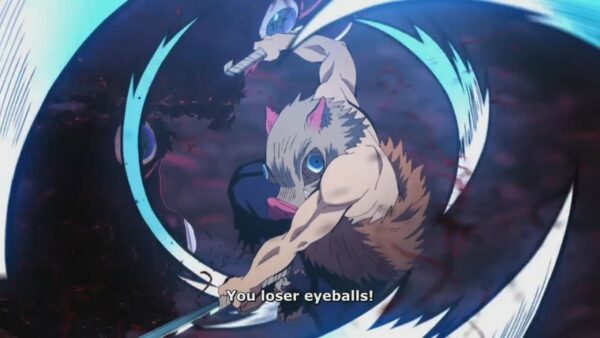 The second highlight from the film that I loved the most is when Tanjirou and Inosuke worked together against the Enmu who merged himself with the train itself, thus making the entire train his body and allow him to devour all the passengers. Unfortunately, he failed to devour a single soul, all thanks to the combined effort of Tanjirou and Inosuke who fought together to locate Enmu's neck and killed him, Rengoku who protected the passengers of 5 cars by himself, while Zenitsu and Nezuko protected the remaining cars in the train against Enmu's attempt to devour the passengers.
Akaza vs Rengoku Kyoujuro
Right after the group defeated Enmu, Tanjirou sustained a considerable amount of injury. This is where the Upper Demon 3 of the Twelve Kizuki arrived, Akaza. He tried to eliminate the wounded Tanjirou but Rengoku stopped him. Akaza and Rengoku exchanged some dialogue and while I think that Akaza's goal is quite noble, trying to convince Rengoku to be a demon so he can get stronger and reach his peak. However, Rengoku declined to state that humanity's fragility and weaknesses are what make them beautiful.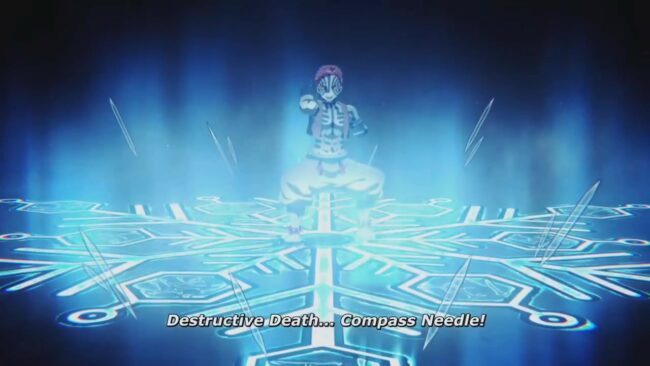 The two then fought which had been the climax and true spectacle of the entire film showcasing the animation quality that had been the signature of ufotable for years. Paired with awesome music, Akaza and Rengoku's fight had been breathtaking scenery for me which was further intensified by powerful dialogues and emotional flashbacks.
Final Thoughts
In the end, Demon Slayer – Mugen Train movie was an amazing ride filled with so much drama, action, and a whole lot of visually stunning fight scenes. It also bridges what will happen next in the story and featured some important development in Tanjirou: he's letting go of the past and moving forward, Rengoku's brief yet meaningful time with them which I believed will inspire him and ignite some more flames inside of Tanjirou to genuinely fight against demons.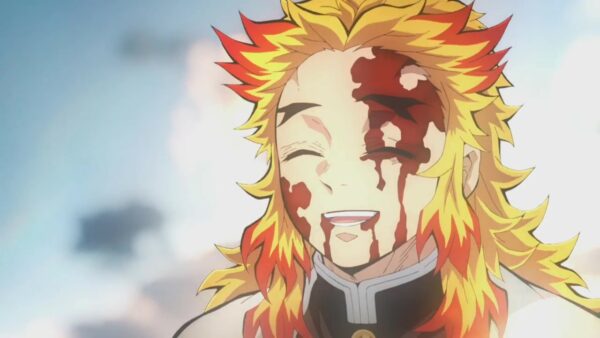 I can't even count how many times I tried to restraint myself from crying and the tears that almost fell off from my eyelids. Aside from the great dialogues, the film thrives in the exquisite animation quality and graphics, and it was further intensified by the epic music fitted to its story. The time when the embedded The Song of Tanjirou Kamado in several scenes had almost made me cry. Akaza's theme is probably my favorite, it's just epic and so powerful. Rengoku's theme is so warm, emotional, and strong. Lisa's Homura perfectly fit the film's story and ended the movie with so much sadness, grief, yet warm emotions.
Have you guys watched the Demon Slayer movie already? Let us know your thoughts about it too by leaving a comment below. With so much hype, I think this is just the prelude for something bigger as the anime is coming back for its second season before 2021's end.
Meanwhile, if you wish to get a copy of Kimetsu no Yaiba manga volumes, you can get one and add it to your personal collection from Alibris UK here: Demon Slayer: Kimetsu No Yaiba by Koyoharu Gotouge (note: this is an affiliate, I might get a commission if you'll get a copy of the manga through my link).
© Demon Slayer Movie Production Committee (Official Site) | Koyoharu Gotoge / SHUEISHA, Aniplex, ufotable
You might also like:
Last Updated on November 8, 2022 by Yu Alexius