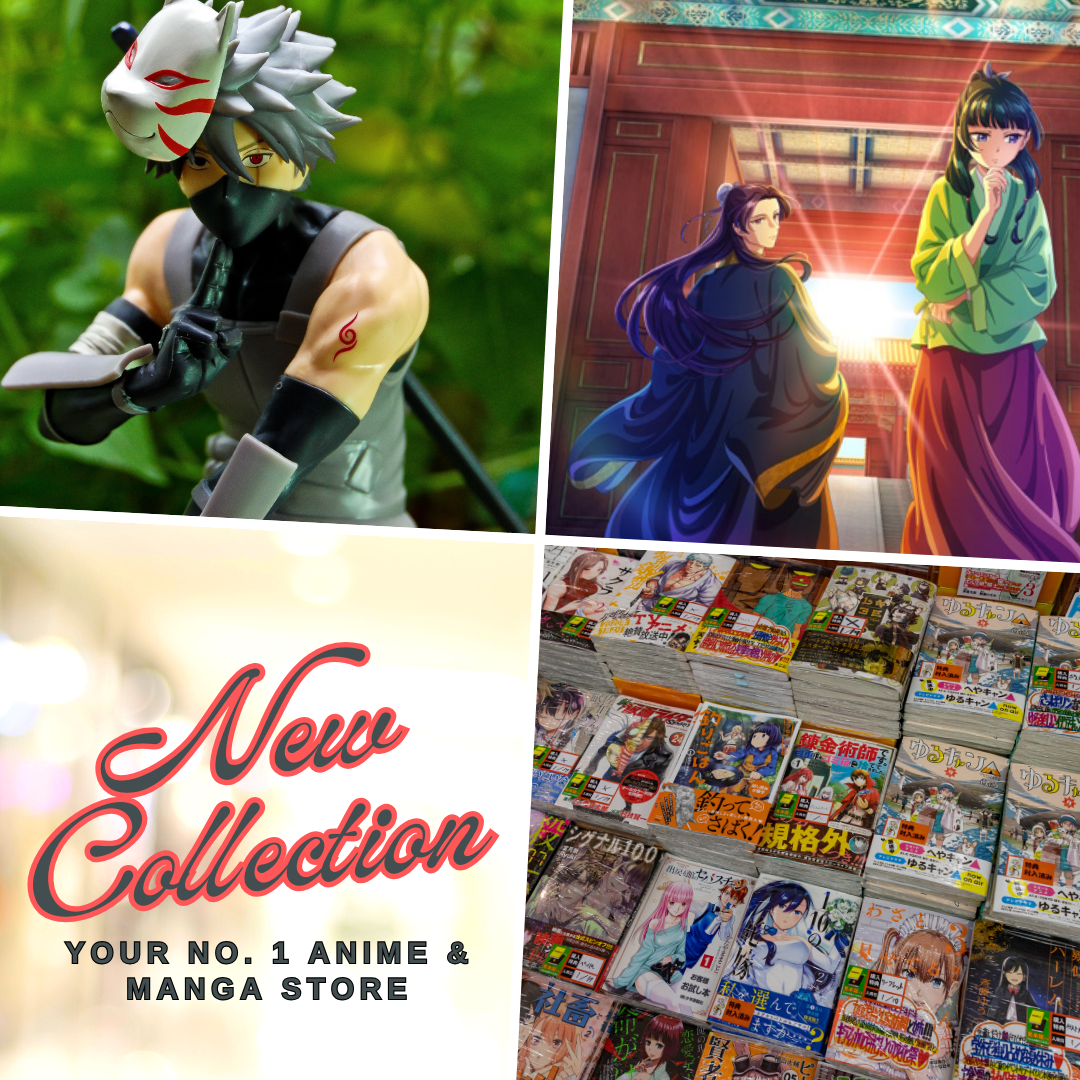 With some touch of 2016 hit Your Name., Makoto Shinkai's 2019 anime film Weathering With You (Tenki no Ko) had given us another heart-warming and dramatic ride and this time, we simply didn't combat against time, but it is against destiny itself and the result is an amazing and beautiful adventure with a cliché love story that still melted our hearts. However, it didn't simply delve in the popularity of Your Name., instead it seems like a continuation of all the works of Makoto Shinkai and the storytelling is quite different which I think is similar to 5 Centimeters Per Second. You may check the rest of Makoto Shinkai works before Weathering with You in our post: Short Intro to Makoto Shinkai Movies.
I am sincerely happy to share my thoughts about it and what kind of a wonderful experience I did have in this review post about Weathering with You. I think the only downturn here is that maybe I expected too much, which I think I am not the only one who fell for it. Yes, most people always compared with Your Name., and while the two films are connected, it's not a direct sequel of the Taki and Mitsuha's love story instead; it's a story of a budding romance between two young hearts at the core of a heavy downpour in Tokyo.
Weathering With You Plot
Tokyo is currently experiencing rain showers that seem to disrupt the usual pace of everyone living there to no end. Amidst this seemingly eternal downpour arrives the runaway high school student Hodaka Morishima, who struggles to financially support himself—ending up with a job at a small-time publisher. At the same time, the orphaned Hina Amano also strives to find work to sustain herself and her younger brother. Both fates intertwine when Hodaka attempts to rescue Hina from shady men, deciding to run away together. Subsequently, Hodaka discovers that Hina has a strange yet astounding power: the ability to call out the sun whenever she prays for it. With Tokyo's unusual weather in mind, Hodaka sees the potential of this ability. He suggests that Hina should become a "sunshine girl"—someone who will clear the sky for people when they need it the most. Things begin looking up for them at first. However, it is common knowledge that power always comes with a hefty price… [Written by MAL Rewrite]
Story
Weathering With You is more grounded in nature compared to its predecessor thus, there's a sort of realism and authentic daily life story that we could see and relate to it. The plot stated above almost sums up the story of Weathering With You, it's about a girl who has the power to control the weather by praying and the boy that she met in rainy Tokyo.
I am really happy with the elements of this story because I am a huge lover of a heavy downpour. Weathering With You story is quite fast-paced especially in the beginning but I am not complaining as I felt it further adds magic into it. While there is a certain magical aspect in its story, Weathering With You anime concept is more grounded as it offers us daily life interactions of the characters, it's subtle and gentle which didn't overwhelm or confused me at any level.
There are some loose ends but I think it's excusable. The ending was quite abrupt but it certainly is the first legit happy ending that we had from any movies of Makoto Shinkai. Nonetheless, it left us craving for more because I think that the ending could be drawn out further. Although it's conclusive that the two main characters were together in the end, I felt like it has the same ambiance with the finale of Garden of Words as compared o the overwhelming dramatic tone of Your Name.
Characters & Development
What I really love about this one is that there are only few characters for us to follow which makes it easier to remember them and emphasized their contribution to the story. The two main characters of Weathering With You are Amano Hina (our sunshine girl), and Hodaka Morishima – our two runaway characters who met at Tokyo, fell in love with each other, and fought destiny itself.
While I don't really see any huge development among the main characters, Hina and Hodaka seriously became one of the cheesiest anime couples out there. They are both extraordinary yet ordinary. Once again, it's the realistic feature of the story where Hina and Hodaka who both trying to survive and fight their respective struggles – Hina trying her best to make ends meet to support herself and her brother, and Hodaka finding his self and adjusting in a new environment.
At last, there are no single annoying characters here which really makes our two main characters shine even more. We all know that sometimes, annoying supporting characters with strong personalities have the tendency to steal the spotlight and I am so glad that we didn't have them at Weathering With You. Instead, we have various supporting characters that give their own flavor in the story but further makes Hina and Hodaka shines more. Nagi, Keisuke, and Natsume bring out the best from our two MC, and they sure are likable characters that anybody would love to have around.
There are also appearances in the film which really give us some goosebumps and nostalgia and they are Taki and Mitsuha – the two main characters from Your Name. I love those two character references that we had, it simply truly melted our hearts.
Animation & Art
We did have the classic Makoto Shinkai style of animation and arts in Weathering With You. We all know that through the years, he just keeps on getting better in his craft. Beautiful animation, vivid backgrounds with so much attention to details, it truly creates a great connection with the audiences especially its portrayal of daily life in Tokyo. The heavy downpour of rain simply looks magical at any perspective as well as powerful.
Visuals are top-notch, the whole Weathering With You anime experience is just a pure visual aesthetics with some scenes even gave me shivers. The climax was really powerful and beautifully illustrated.
Weathering With You Scenery/Screenshots
Sounds/Music
RADWIMPS is back and they simply rock. It seems that they know where to hit us emotionally. The songs eventually set the mood for the movie and some OST were even used as background music to some cinematic scenes at the start of the film. While I think it's really good and sets the ambiance, it also gives off the feeling that the movie had been rushed.
There are two songs in particular that truly became the signature of Weathering With You and both truly gave me an awesome eargasm. The first one is Grand Escape, what a great song for the climax and it sends shivers right to our spines. The second song is Is There Still Anything that Love Can Do, one with resonates with my heart on a personal level. Its tone is mild and more on a dramatic side.
If you wish to get a copy of RADWIMPS "Weathering With You" album, you may order it here: [Weathering With You Soundtrack]
Final Impression
My final thoughts on Weathering With You is that I am sincerely satisfied while also left craving for more. The movie is not perfect, there are loose ends, and it is very easy to notice those flaws especially with its story. However, Makoto Shinkai's animation style is one thing that we never get tired of, and emotional sensitivity that hit us in all senses simply gives all these goosebumps.
If we will look at it more critically, we'll see plenty of flaws but if we were simply looking for great visual experience and satisfactory cinematic adventure – Weathering With You truly deliver the feels. I still think that Your Name. is superior but I just can't easily compare the two because they both have their respective value and specialty. In the end, what really matters to me is the enjoyment that I get from the film, and seriously speaking Weathering With You deliver it in a most emotional and fantastic way. 
So far, I have Weathering With You as part of the triad of best anime films of 2019 which include Hello World and Ride Your Wave. You may read my review on those two films in the following post:
"Weathering With You" DVD, Blu-Ray, Soundtrack, and Other Edition
I also have here links where you can get it at CD-Japan (disclaimer: these are affiliate links, I'll get commission if you buy the products – DVD, Blu-ray, CD, etc in these links) as follows:
Have you guys watch Weathering With You already? Please let me know your thoughts about it as well by leaving your comments below. I'll be glad too if you have some key points to add which was not mentioned in my Weathering with You review post. While people keep on saying that Weathering With You is our typical Makoto Shinak film, I am happy to see that he really stick with his signature style of delivering visually stunning animation, and emotional stories, and I felt like I'll never get tired of this storytelling.
© Copyrights owned by Makoto Shinkai, CoMix Wave, East Japan Marketing & Communications, Toho Company, Lawson Entertainment, Kadokawa Shoten, STORY Inc., GKids, Madman Entertainment
Last Updated on January 14, 2022 by Yu Alexius